In a consumer market that demands a premium phone with a great camera, Lenovo has launched the VIBE Shot which promises to be a stylish and powerful pocket companion in order to preserve our memories exquisitely.The latest smartphone from Lenovo serves to be the company's first camera smartphone crossover device, it joins the laundry list of devices that the company has released – further upping their brand perception from being mere budget options to a more luxurious label.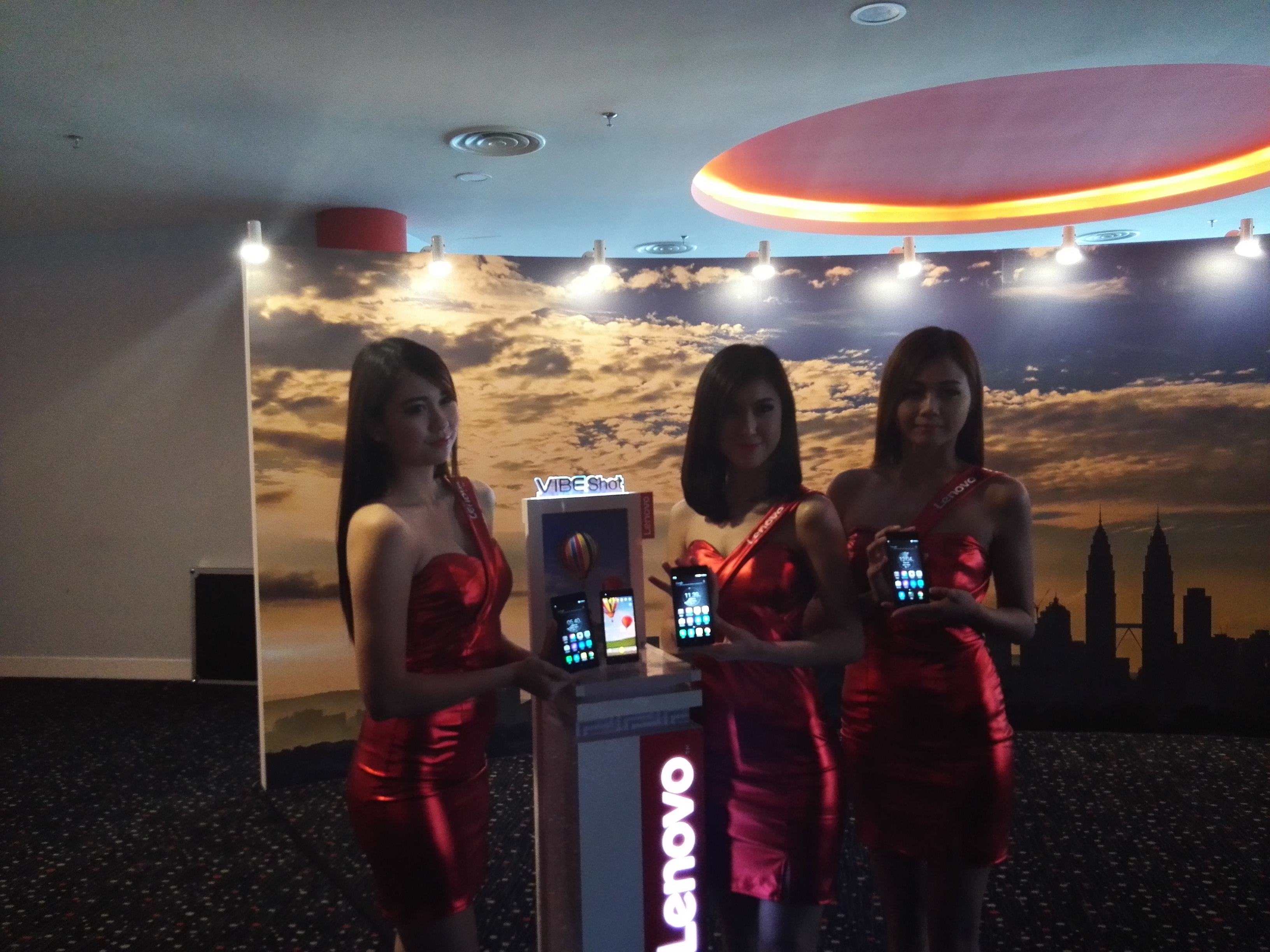 Built to resemble a camera, albeit sporting a 5-inch FHD (1920 x 1080) IPS display on the front, the phone further embraces its camera qualities with a physical camera button solely to improve usability for lightning quick activation and photo taking. The device features a 16-MP sensor on the rear and a 8 MP front shooter – including a 16:9 BSI sensor and optical image stabilization (OIS).
Packaged with a industry first tri-color flash as well as an infrared auto-focus that Lenovo have assured to be equal a laser auto-focus.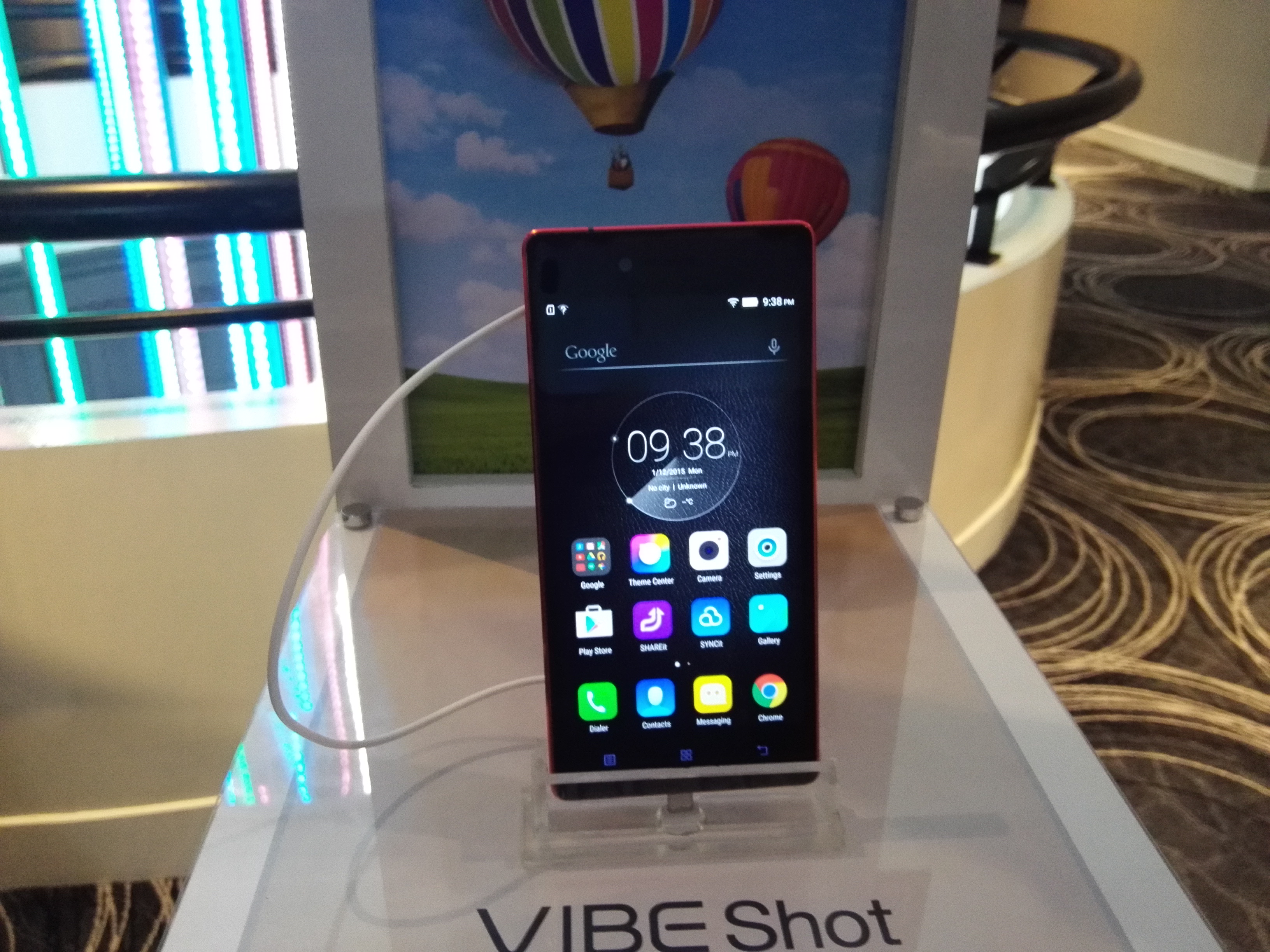 A prominently available quick switch toggle allows users to choose from the easier Auto mode, or the more in-depth Pro mode on the fly. Smart Composition is said to be the headliner of the Auto Mode – with an automatic scene detection and onscreen "point and shoot" built-in. This allows any novice photographer to take decent pictures we well.
The latter of the two modes, Pro mode hands shutterbugs the tools to manually and individually fiddle and customize the settings of photos, like aperture, shutter speed and ISO settings – a very user-friendly and innovative combination that could enhance a photographer's creativity and pictures.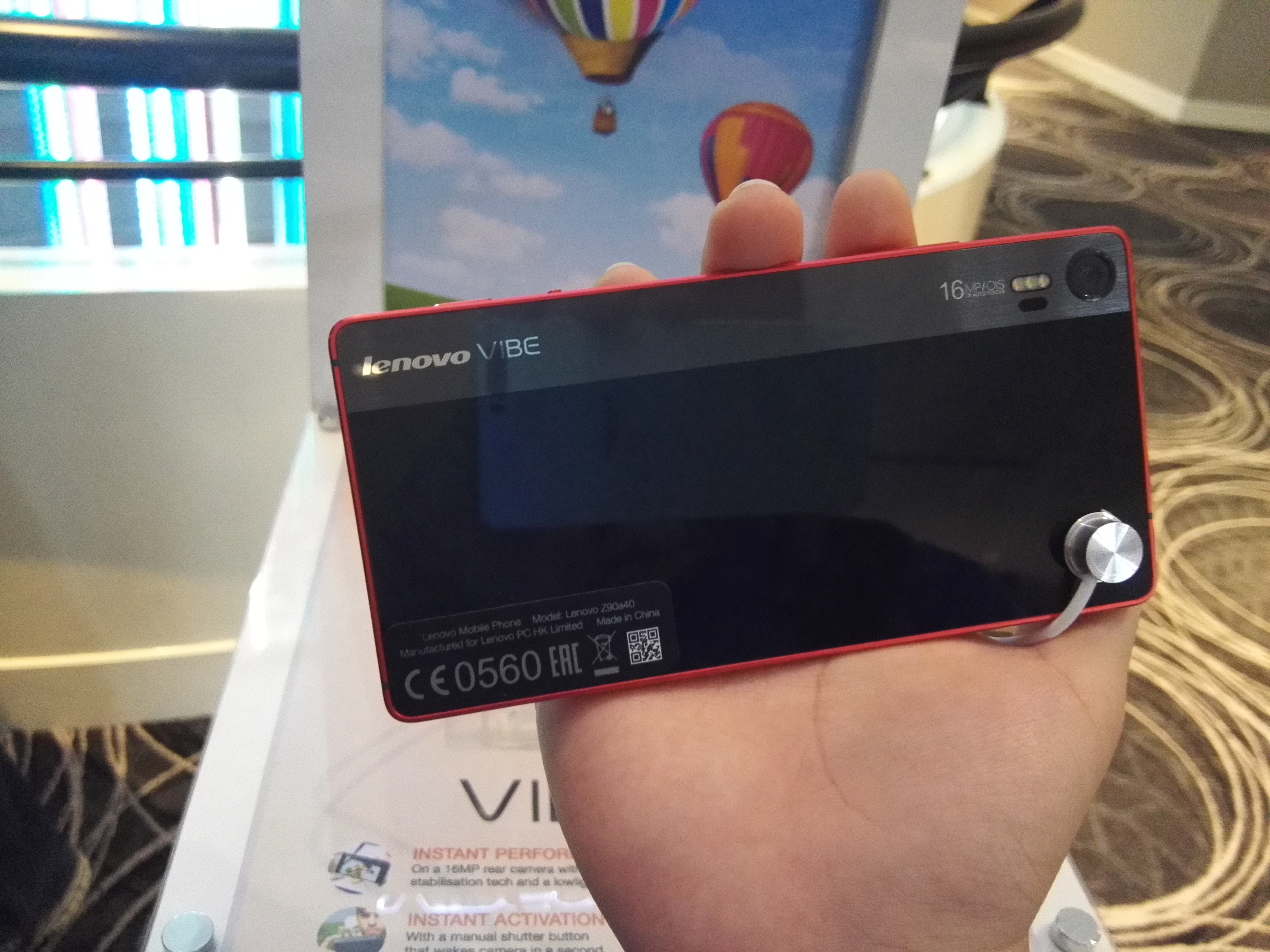 Being designed to look like a point and shoot, glass is visible on both sides with metal being sandwiched in the middle. Under the hood resides a 1.7 GHz octa-core Qualcomm Snapdragon 615 processor (64-bit) which is mated with 3 GB of RAM, the VIBE Shot should be able to handle camera tasks just fine with little problems, while also providing a fluid and streamlined interface and experience. We would be getting the 32 GB internal storage variant, which is further expandable by up to 128 GB with a MicroSD card slot and is also equipped with an LTE ready dual-SIM slot.
Right out of the Box, Lenovo's VIBE Shot runs the company's own VIBEUI on top of Android 5.1 and is powered by an above average 3,000 mAh non-removable battery. Measuring a mere 7.6 mm thick, the VIBE Shot would prove to be a fine option to those who find point and shoot inconvenient to bring on their daily travels.
The VIBE Shot will be available in 2 colors, Carmine Red and Graphite Grey being priced at a decent RM 1,399 and is bundled with a VIBE Xtension Selfie Flash (worth RM 99) completely free of charge. First 100 customers will get a free Moto 360 as well. This hybrid camera/smartphone is sold at all Lenovo Smartphone Retail Partners starting today.