LEAGOO, pronounced as "lead-go" not "le-a-gu", has just launched a new affordable entry-level smartphone – Elite 4. So, new phone means a review is coming. But before that, it's unboxing time!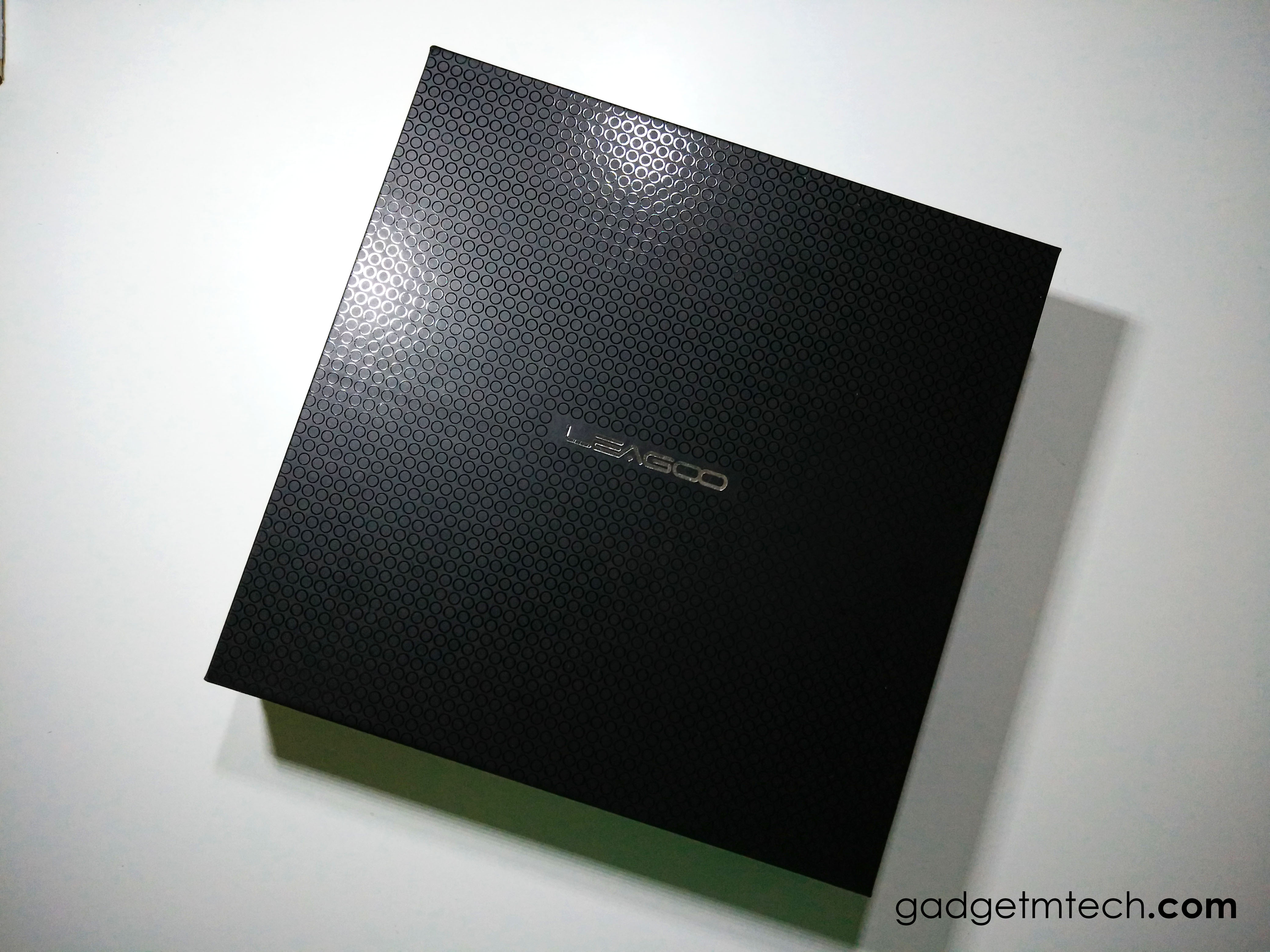 Like OPPO, the retail box of the LEAGOO Elite 4 indeed looks like a perfume box. Judging from the box, it's really hard to believe that the Elite 4 only priced at RM 499.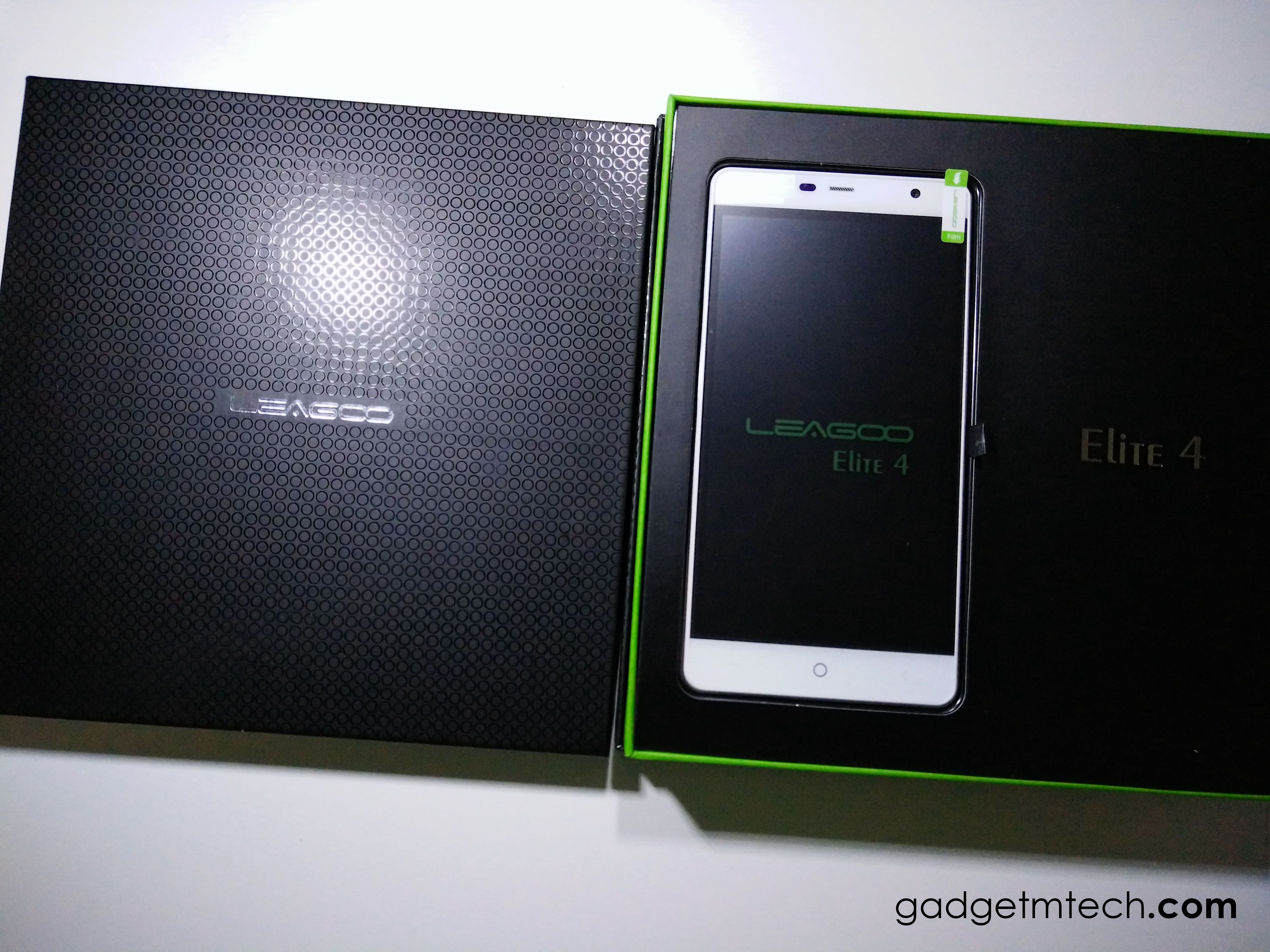 Open up the box and you'll see the Elite 4 in its glory. It looks premium and, believe or not, you'll be surprised as we get into the detail.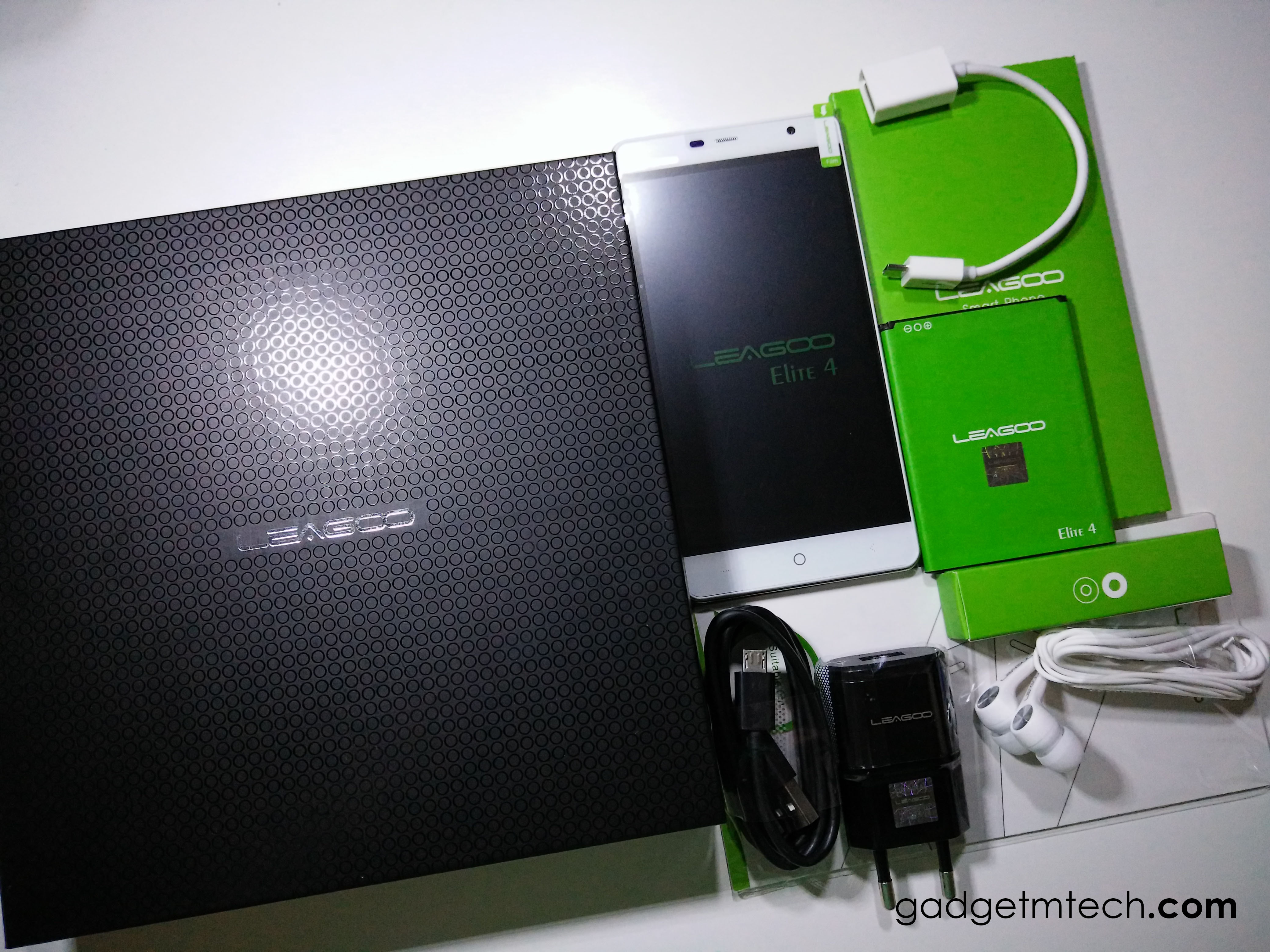 Guess what? The retail box comes with the phone (obviously!), 2,400 mAh removable battery, screen protector, earphones, ear tips, Micro USB cable, AC adapter, USB OTG cable and manual guide with warranty card. That's a lot! Considering that the phone only costs you RM 499. Companies nowadays don't really include the earphones and screen protector when it comes to affordable smartphone. What surprised me was the USB OTG cable, which also means that the Elite 4 supports the USB OTG feature.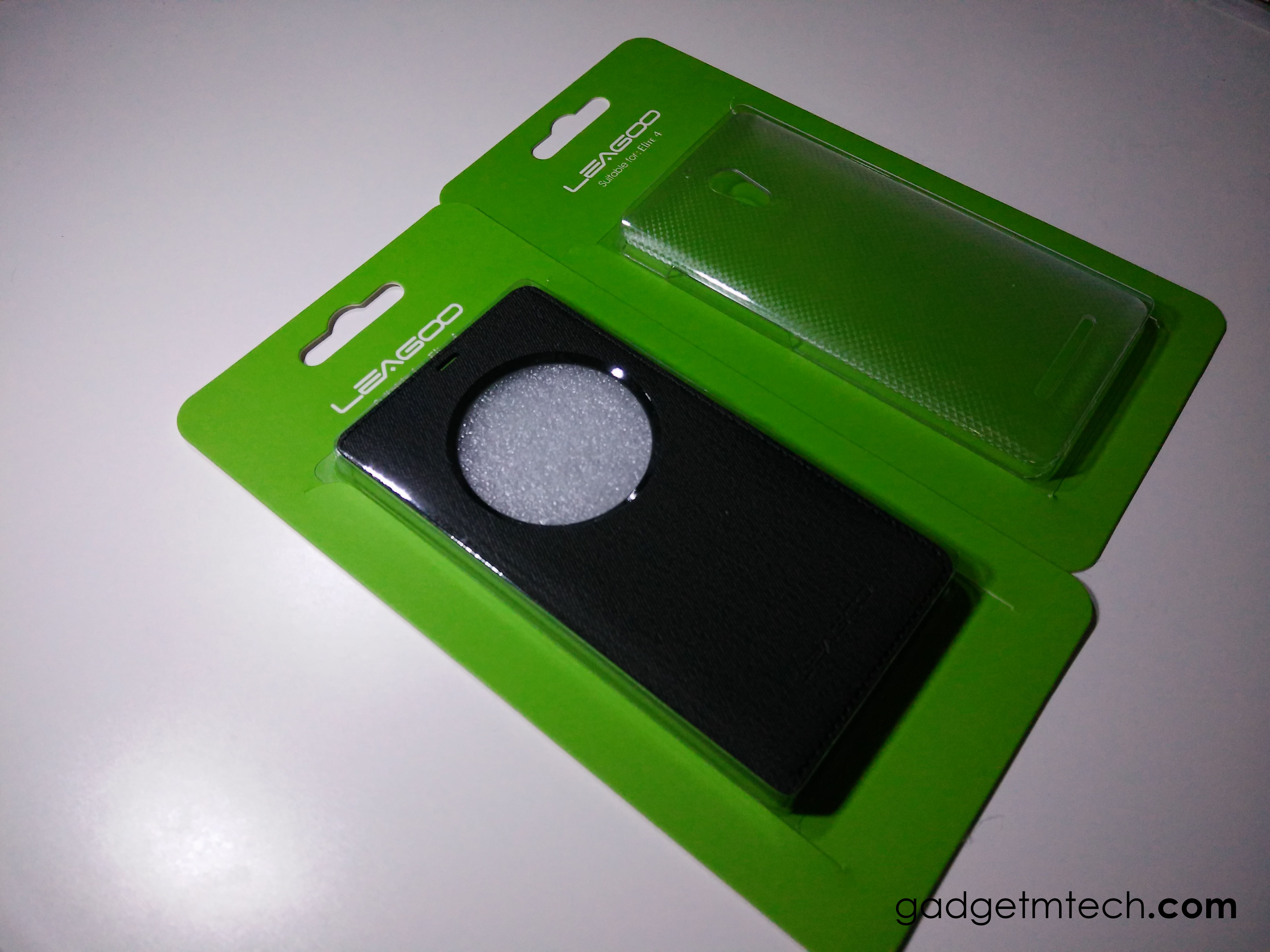 LEAGOO has also launched the official flip cover and protective case for the Elite 4, which provides more protection to the phone.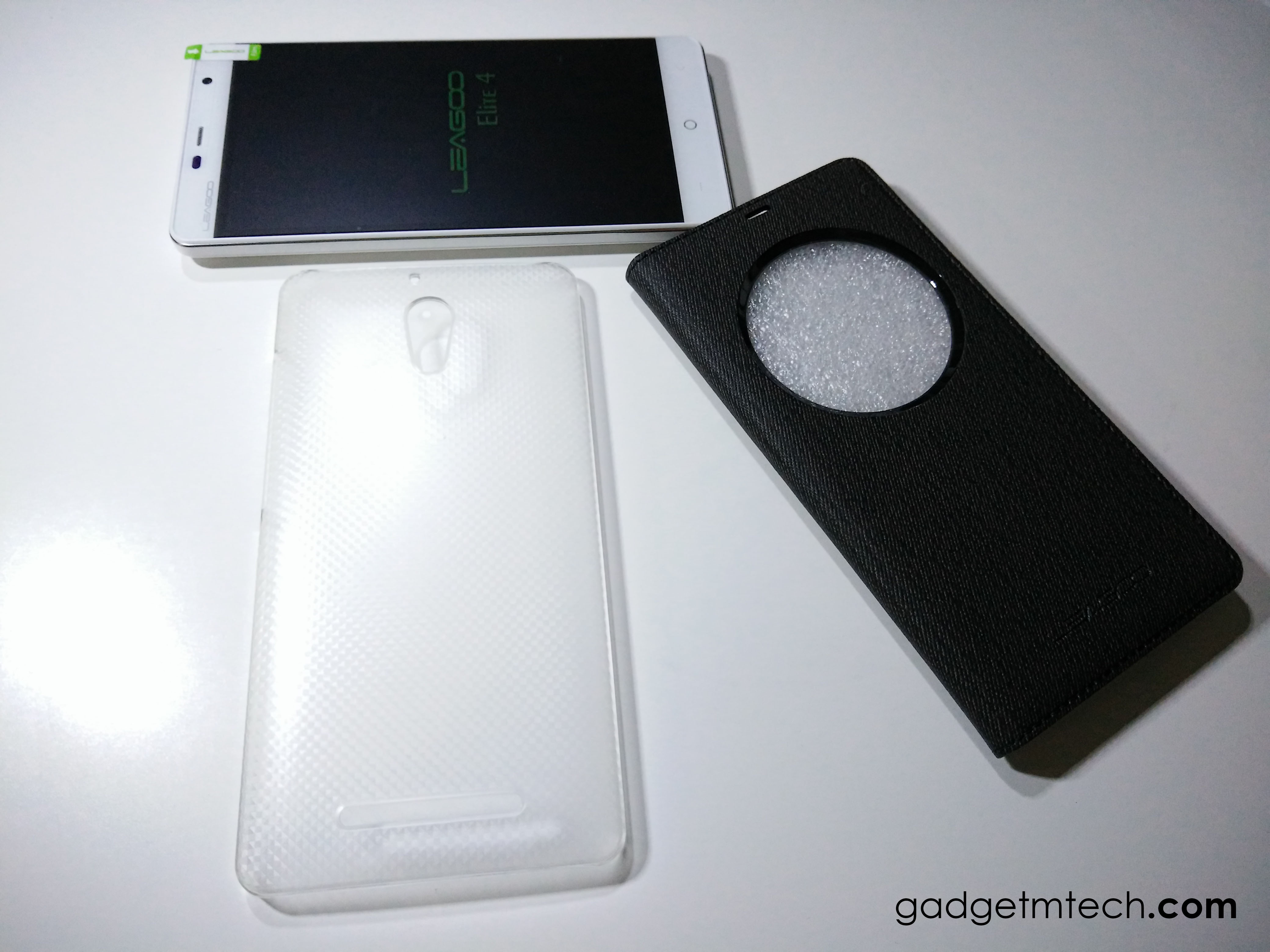 The flip cover works just like any other flip covers from ASUS, LG and Samsung. It shows the clock when your phone is covered. The protective case quality isn't great though, but it's better to have it instead of keeping your phone naked.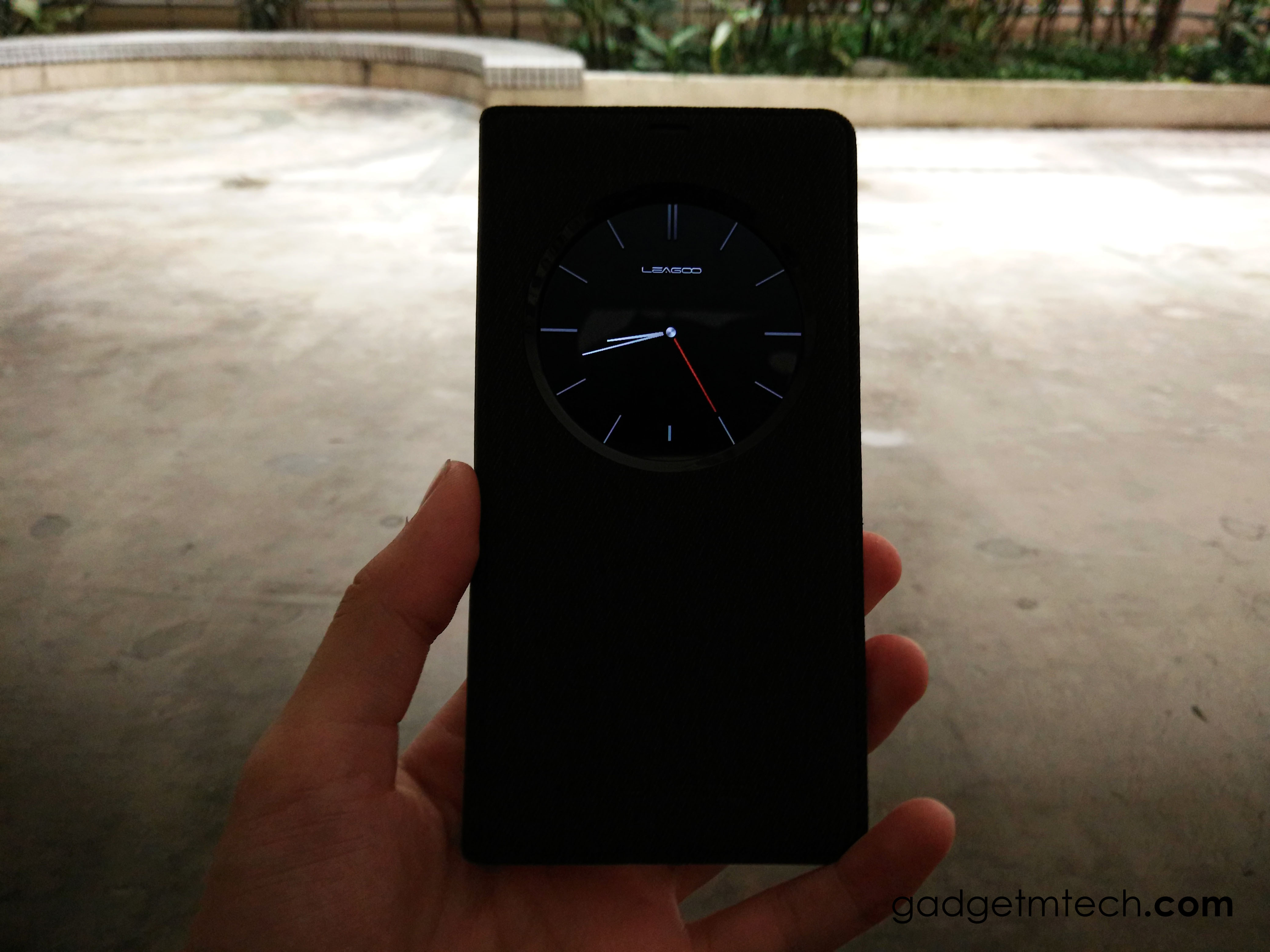 That's pretty much it. The LEAGOO Elite 4 is now available in Malaysia for RM 499 and it offers a lot of accessories which we do miss back to the old days. Stay tuned for the full review!