iflix, an Internet TV service, just announced a brand new Playlists feature for the app, bringing over 50 of Malaysia's most influential people and personalities and their fans together.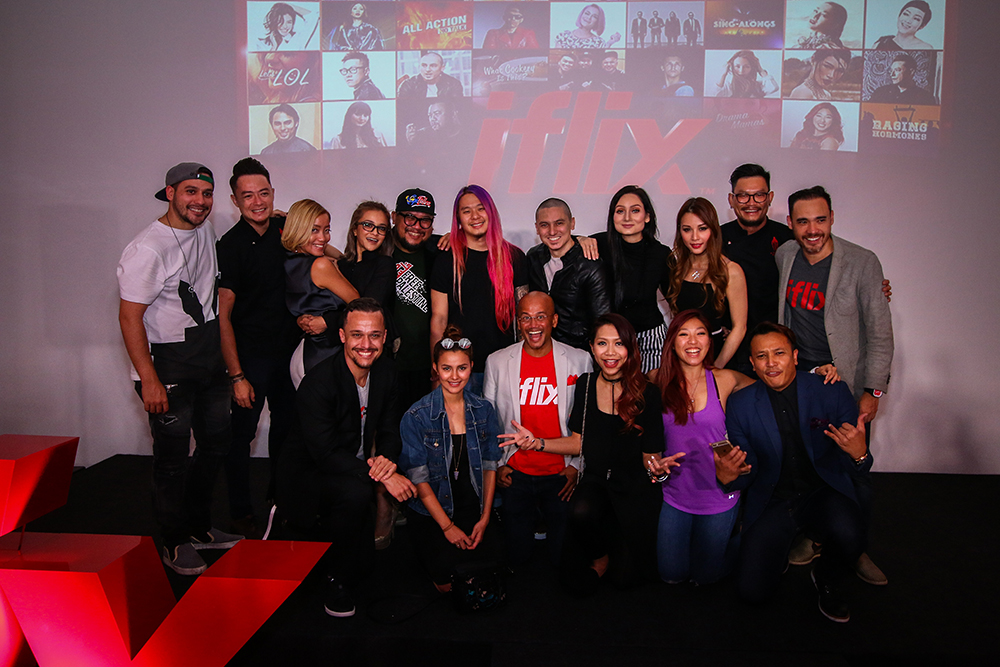 Those who subscribed iflix service can now follow the personal Playlists of their favorite entertainment icons, including Afdlin Shauki, Sazzy Falak, Maya Karin, Diana Danielle, Sasha Saidin, Dynas Mokhtar, Juliana Evans, Zain Saidin, Amber Chia, Hannah Tan, Linora Low, Resh, and many more.
The new Playlists feature now allows the members to find out what their favorite entertainment icons are binging on at home. Additionally, members will also receive notifications when those playlists are updated.
In addition to its 'People' category of celebrities and personalities, iflix also offers specially curated 'Collection' playlists with popular themes such as:
#onlyoniflix

featuring the many highly acclaimed and award winning shows exclusive to the service such as every season of Golden Globe winner

Mr. Robot

and Emmy award winning

Fargo

and more;

Superhero Squad

featuring television and cinema's greatest heroes including

Captain America, Thor, The Dark Knight, Flash, Ironman, Arrow

, and more;

Bromance

featuring Hollywood's greatest male pairings including

Starsky & Hutch

,

Rush Hour

,

Dude, Where's My Car

,

Shanghai Knights

,

DodgeBall

and more;

To Infinity and Beyond

featuring the most iconic and popular current sci-fi movies and shows including

Starship Troopers, Dr. Who, Falling Skies, The 100, X-Files, The Day the Earth Stood Still

and more;

Paranormal Activities

featuring the most terrifying and enthralling horror films including

The Exorcist, The Omen, The Sixth Sense, The Blair Witch Project, What Lies Beneath

and more.

Sing Alongs

featuring everyone's all-time favourite musical dramas, comedies, documentaries and productions including

Glee, Empire, Chicago, Nashville, School of Rock, Justin Bieber: Never Say Never

and more.

and many more.
The Playlists feature is now available in the app. The service is priced at only RM10 per month in Malaysia for unlimited access with no ads! For new subscribers, iflix offers a complimentary 30-day trial with full access to its world-class service, features and content. Go to here to register.