The newest smartphone in the Honor line has been revealed by Huawei, this will replace the incumbent Honor 6 smart phone. We here at GadgetMTech love the Honor 6 and the 6 Plus with the former going for a very affordable RM 899. It increasingly seems that the Honor line is Huawei's answer to the growing demand of affordable higher-spec phones.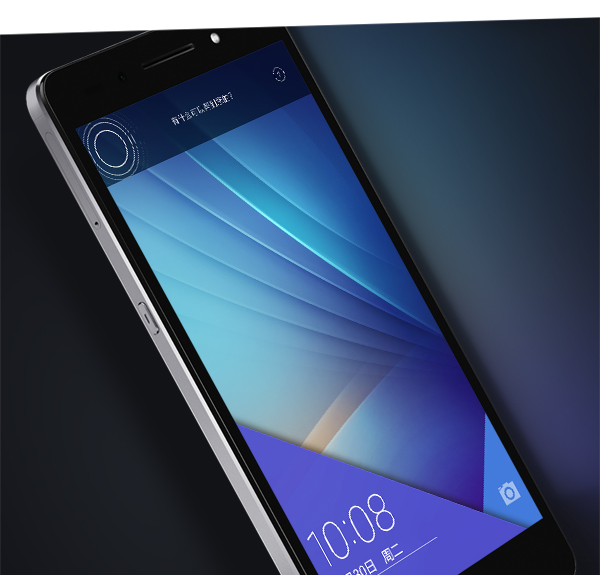 With the introduction of the Honor 7, the Huawei sub-brand is shaping up to taking a more premium step. Like the Honor 6, the Honor 7  appears to be better than the flagship Huawei P8 and shares some characteristics with the Ascend Mate 7 phablet.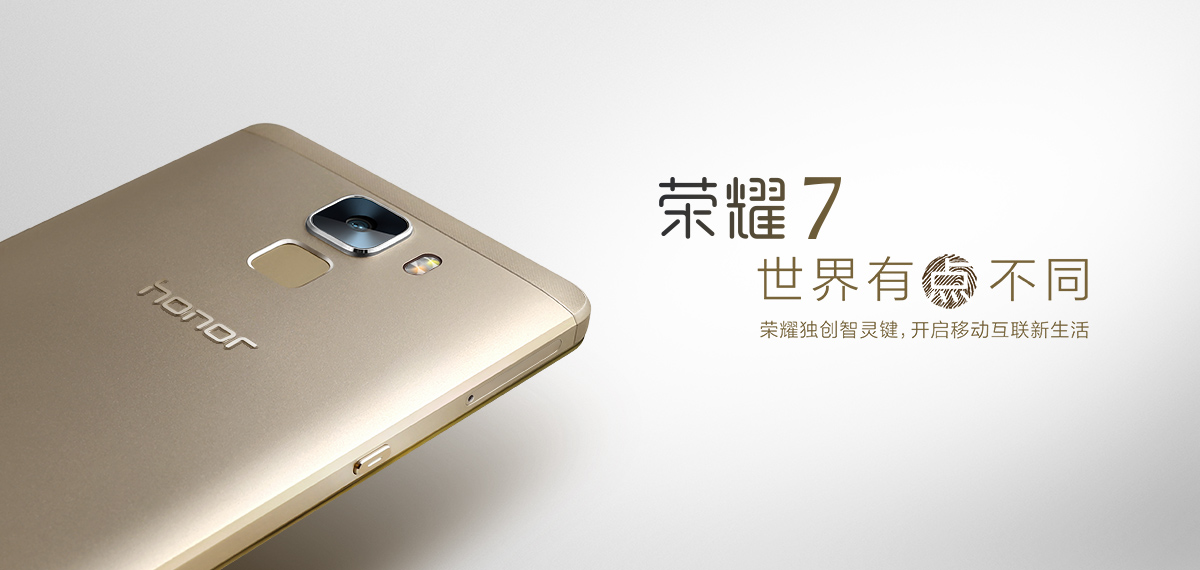 To start, the Honor 7 gets an aluminium alloy shell for both its front and back which makes it more durable as well as more thermally efficient. The front gets a Huawei P8-esque 5.2" Full HD Display. Under the hood, the device is powered by a top of the line Kirin 935 64-bit chipset Octa-Core processor which utilises 4x A53 cores @ 2.2 GHz + 4x A53 Cores @ 1.5 GHz. This is paired with 3 GB of LPDD3 RAM and 16 GB or 64 GB of internal storage depending on your variant of choice. The Honor 7 is also a dual-SIM 4G LTE capable device and the secondary SIM slot is also compatible with MicroSD expansion up to 128 GB total storage.
In terms of its camera, the Honor 7  gets a 20 MP f/2.0 Sony IMX230 Exmor RS sensor which comes with fast Phase Detection Auto Focus for its rear camera. Meanwhile on the front gets a 8 MP f/2.4 camera with 1.4 micron pixel size, a 26 mm wide angle lens and a soft flash for better lighting. As is the case with most Chinese smart phones, it comes equipped with their latest version of their auto beautification feature.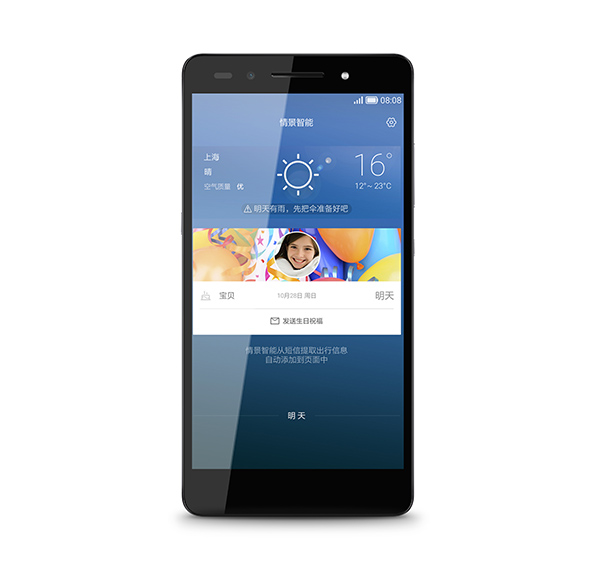 Powering the Honor 7 is a 3,100 mAh battery, just like its predecessor but now it supports a quick charge feature that charges the battery up to 50% in a mere 30 minutes. On the back is a new first generation fingerprint scanner, which is said to unlock in lightning quick 0.5 seconds.
An interesting new addition is the Honor 7's voice controls which you can get it to launch apps or play music without waking your device up, similar to the Moto X. On its left, there's a separate button which calls up "ZhiLing", which is Honor's answer to the likes of other voice control features like Siri and Google Now. Currently, this looks optimized for its home market of China and it's unknown whether other regions would receive the same feature. As a whole, the Honor 7 is 8.5 mm thick and weighs 157 grams, which makes it slightly bulkier and heavier than current Honor 6 which sits at 7.5 mm and 130 grams.