Introduction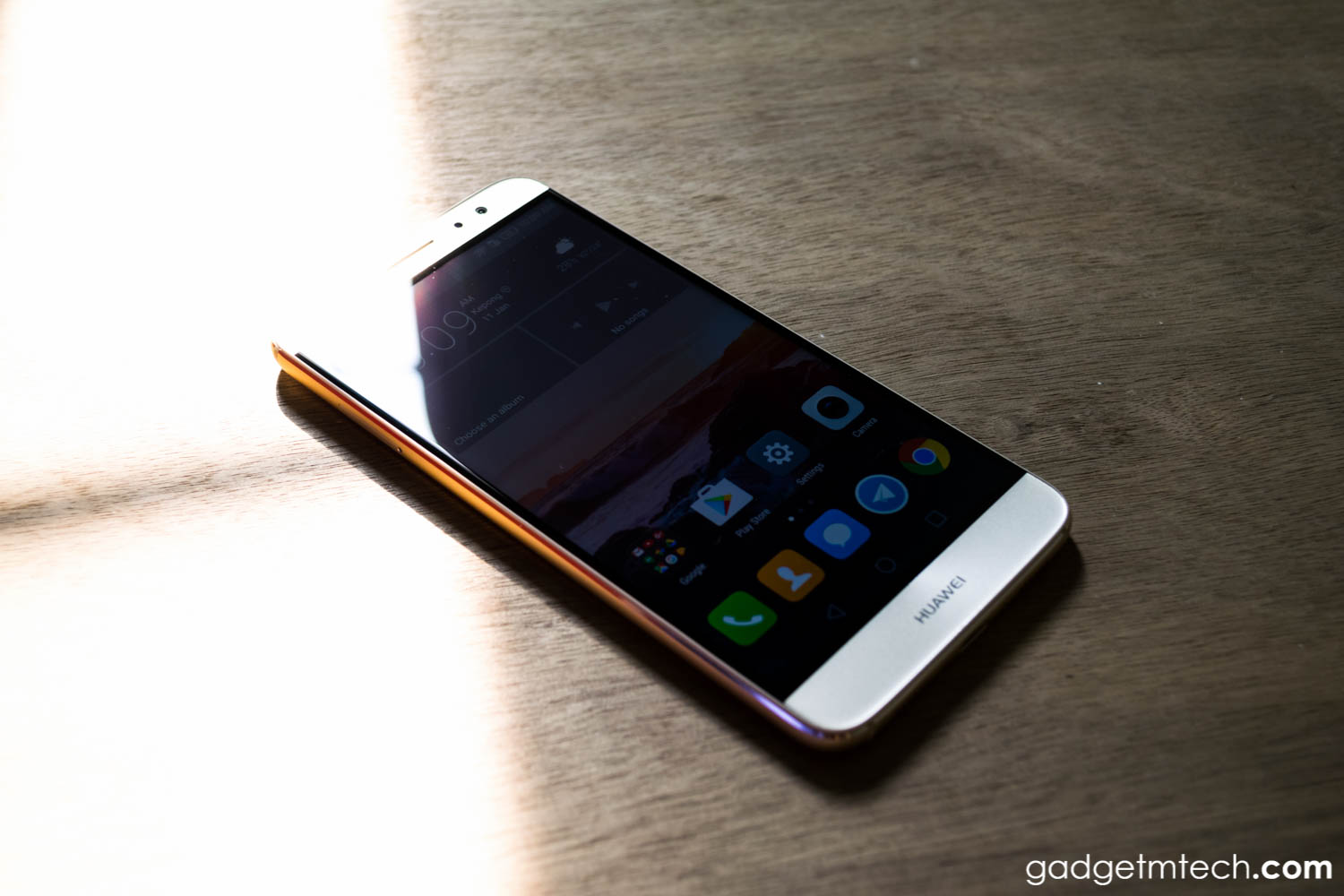 When it comes to Huawei, we often thought about the P series or Mate series. The company announced two Nova series smartphones at IFA 2016 last year — Nova and Nova Plus. Well, the Nova Plus has already around in Malaysia for quite some time, and we used it for a few weeks. As usual, it's time for a full review!
Unboxing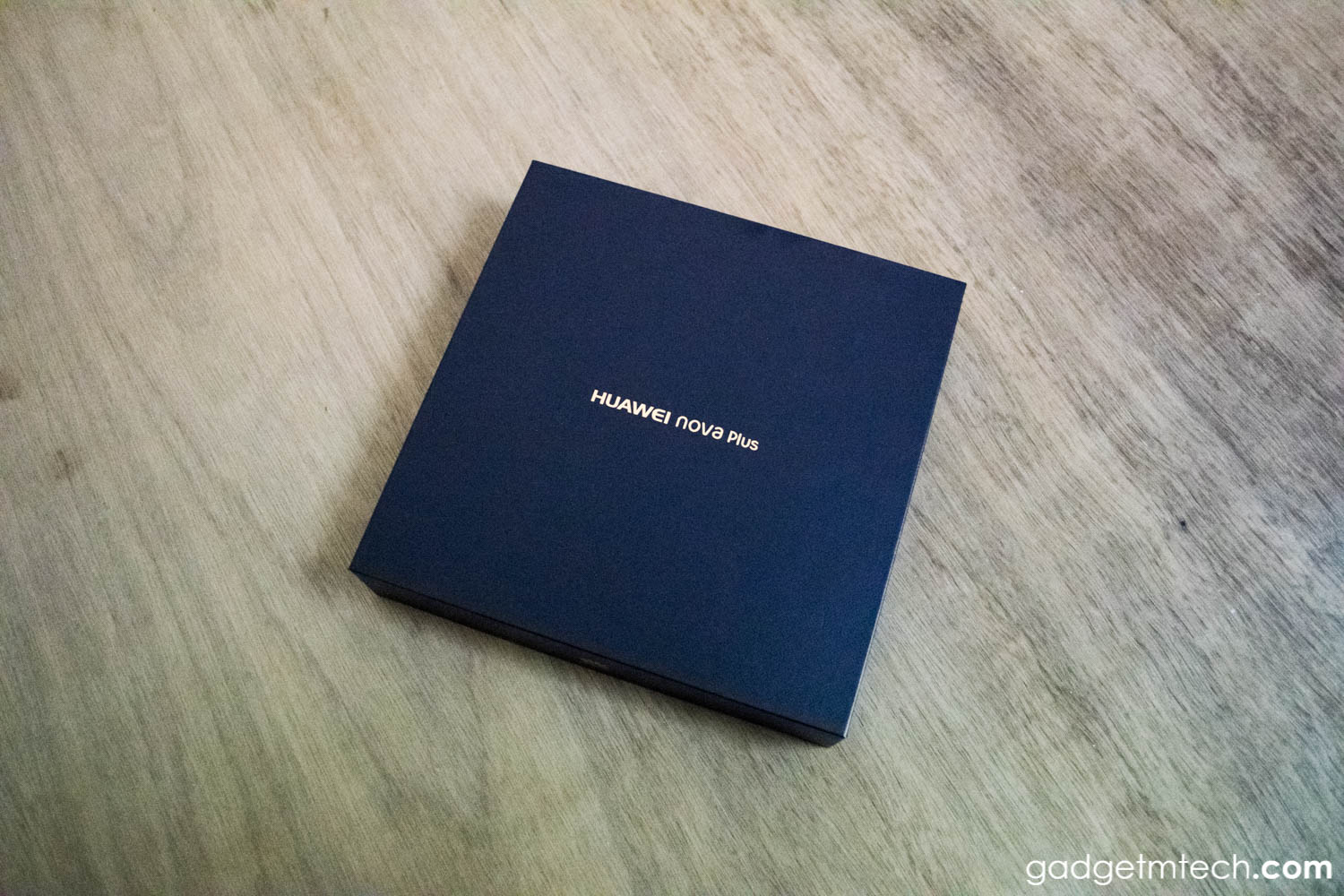 The device comes in a black box, which looks and feels premium. It's pretty much like the Mate S, which we reviewed last year.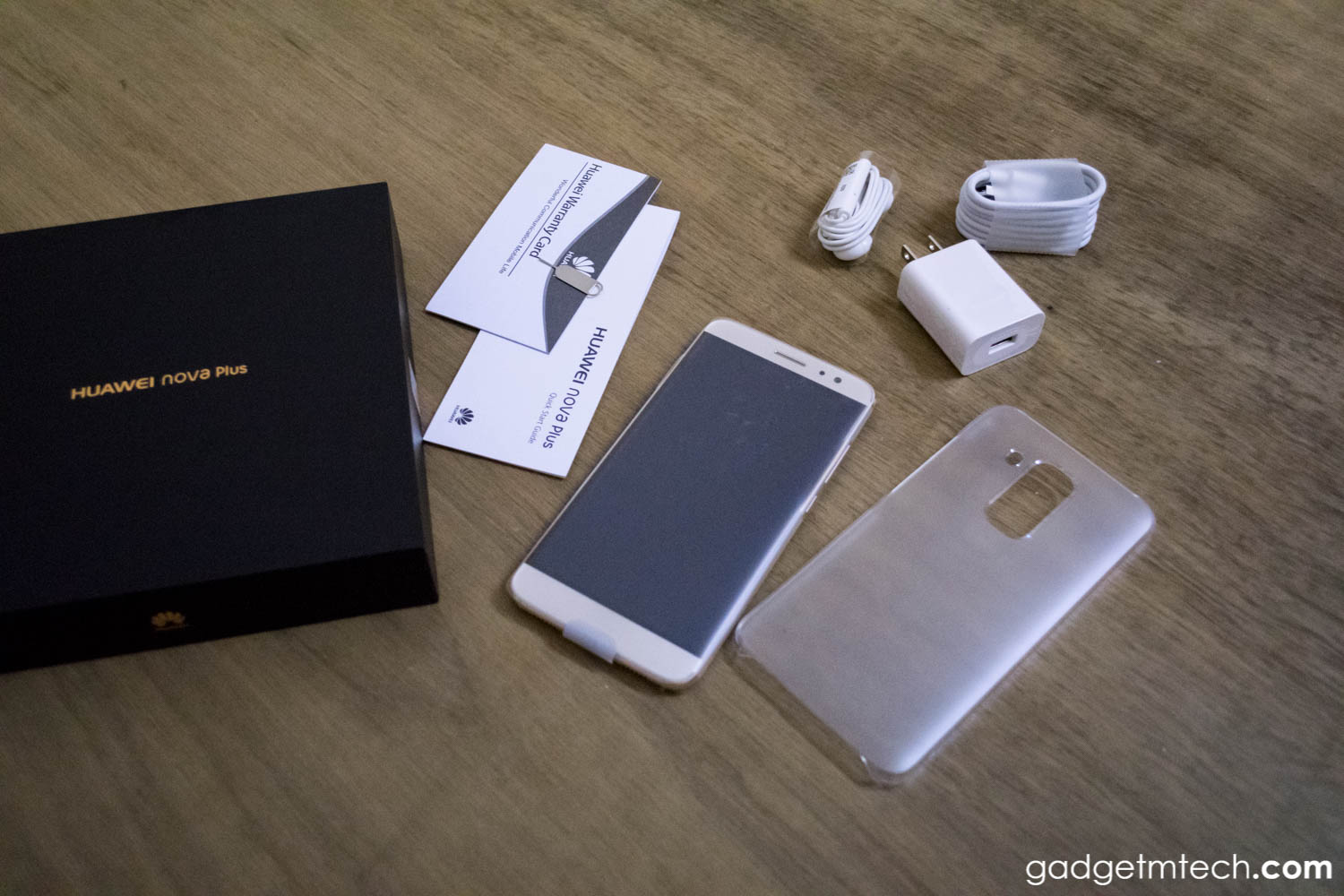 Opening up the box and you'll get the device, charger (5V/2A), USB Type-C cable, earphones that look like Apple's EarPods, SIM ejector tool, manual guide, and a half transparent case!I personally like the case a lot, it's made of a hard plastic material, which means it won't turn yellowish after using for a long time like those TPU cases.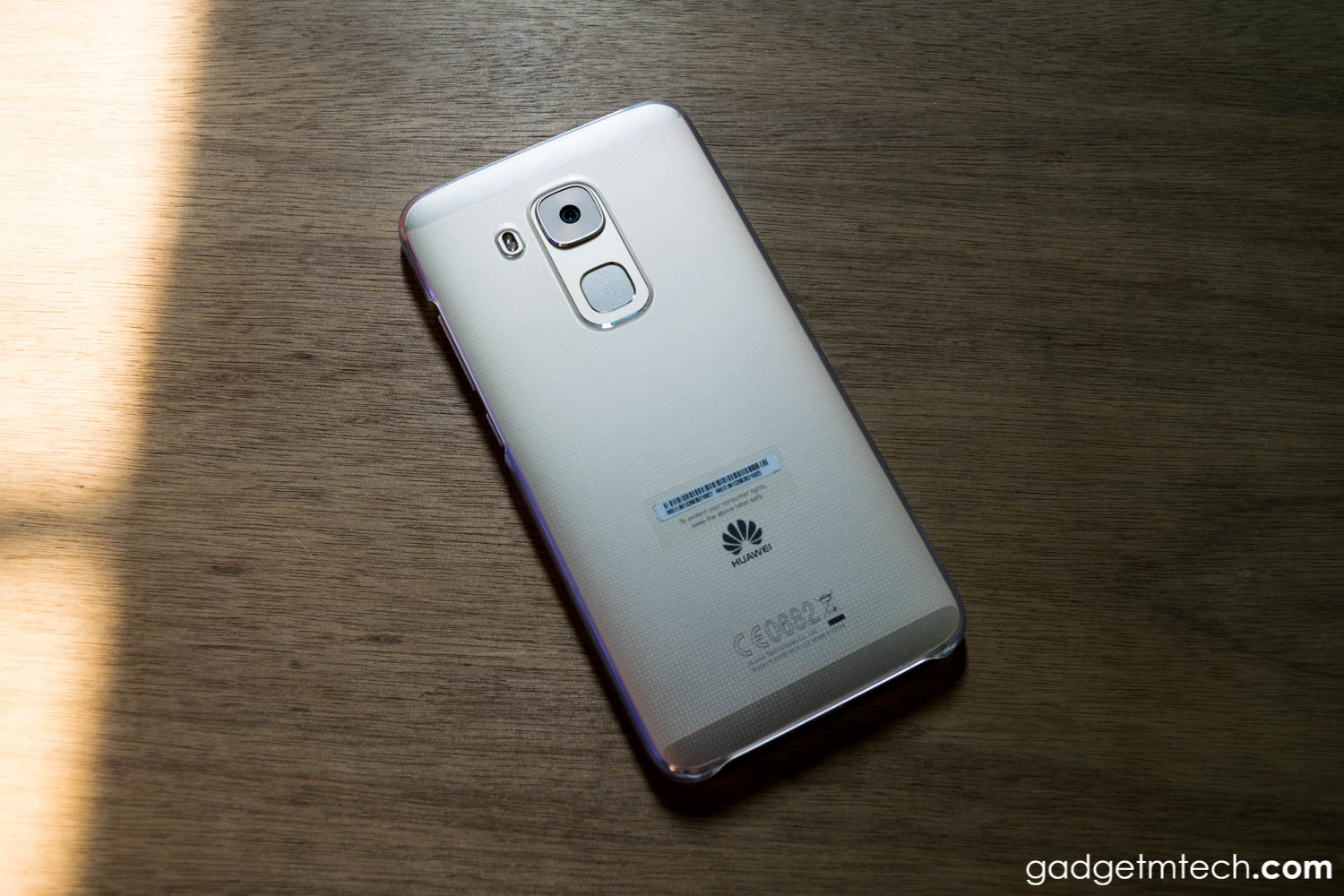 I personally like the case a lot, it's made of a hard plastic material, which means it won't turn yellowish after using for a long time like those TPU cases.
Conclusion: Overall, Huawei really did well in putting all important accessories into the box. We rarely get earphones nowadays, and it's even harder to see a phone case in the box.
Metal Body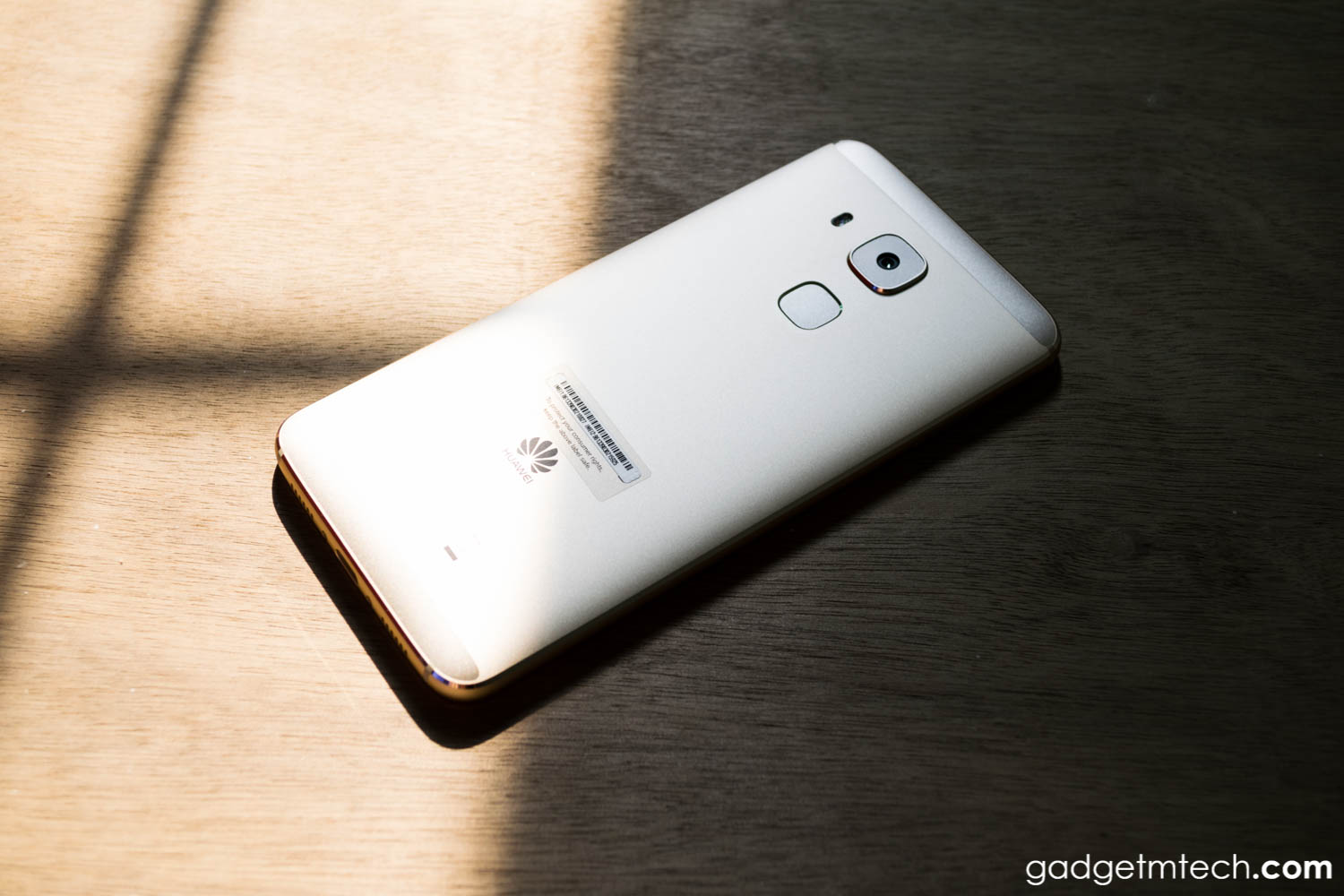 Huawei has been doing well in terms of design and build since the P8. Like most Huawei premium phones, the Nova Plus feels premium thanks to its metal unibody design. The camera lens and fingerprint sensor are both in the same square shape with rounded edges, it does look balance.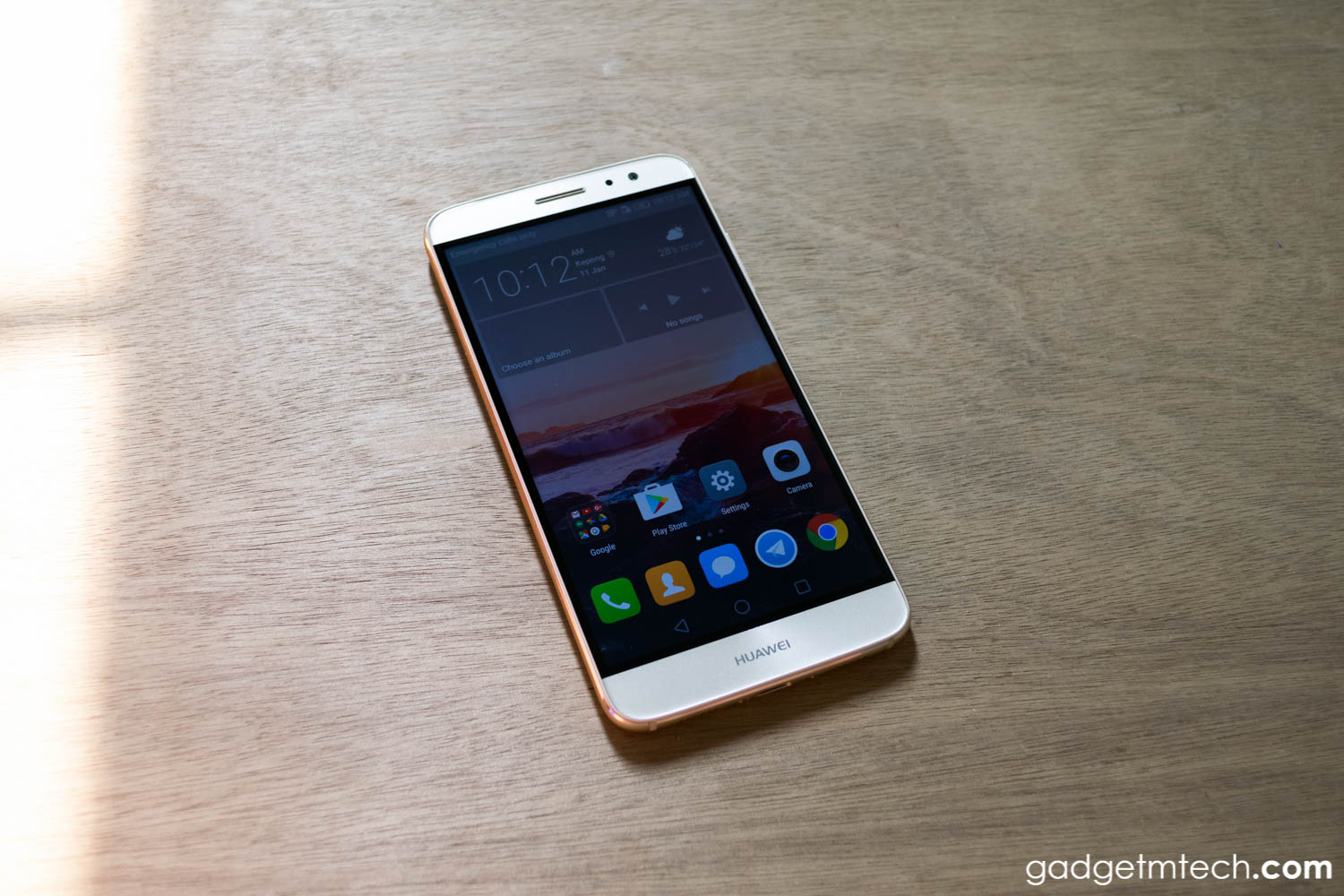 The front of the phone has a 2.5D curved glass, and you'll see the circular patterns on the top and bottom of the phone. The design of the Nova Plus is basically a lot like the Mate 8, but it has a more rounded design compared to the Mate 8's boxy design.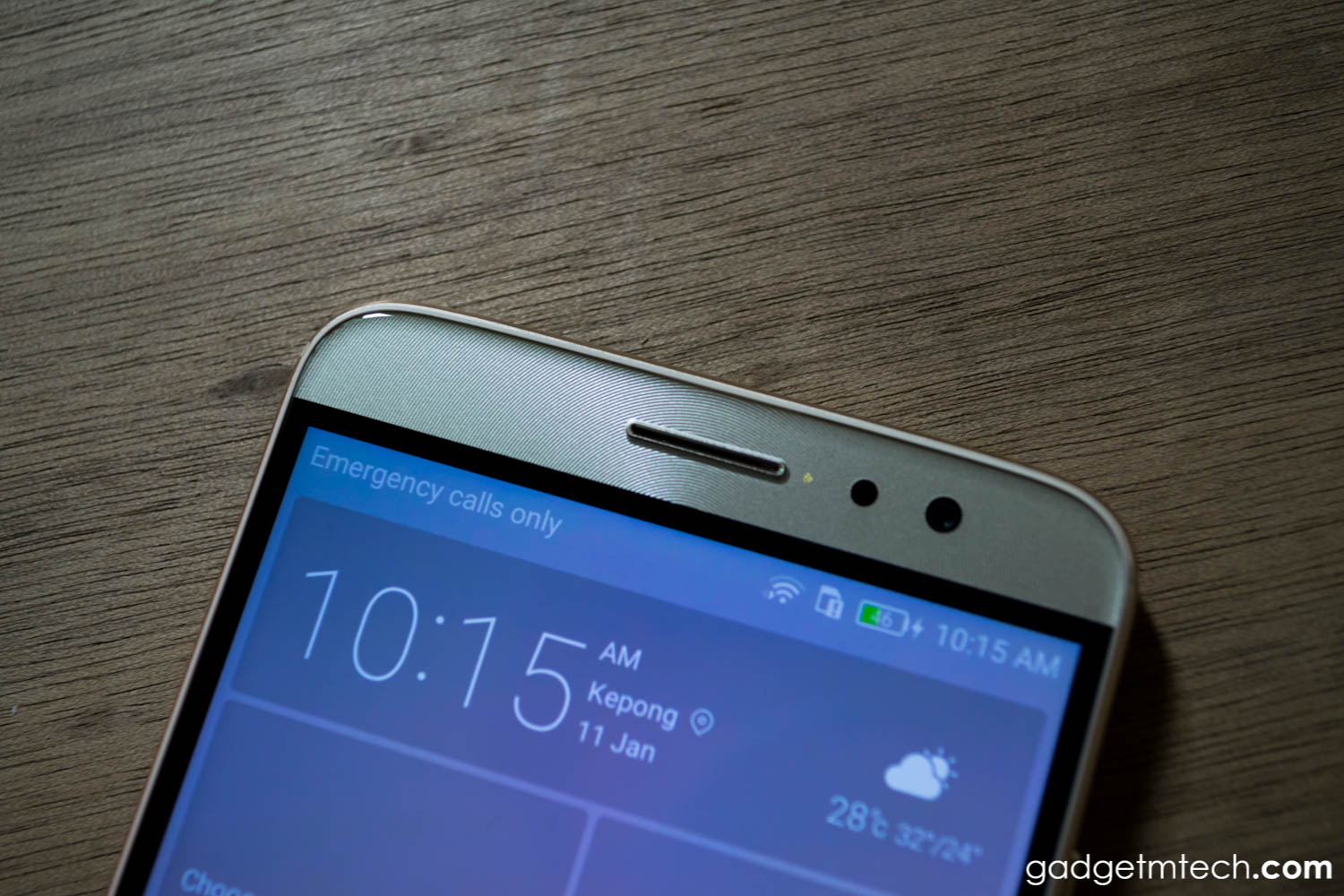 Closing up to the top part of the front, you'll see the earpiece is located at the center, then there's an LED notification, light sensor, and an 8MP front camera next to it.
Conclusion: The Huawei Nova Plus took pretty much all the design elements from the Mate 8, but in a smaller size and some changes here and there. Well, that's not really a bad thing, since the Mate 8 was a flagship device.
5.5″ Full HD Display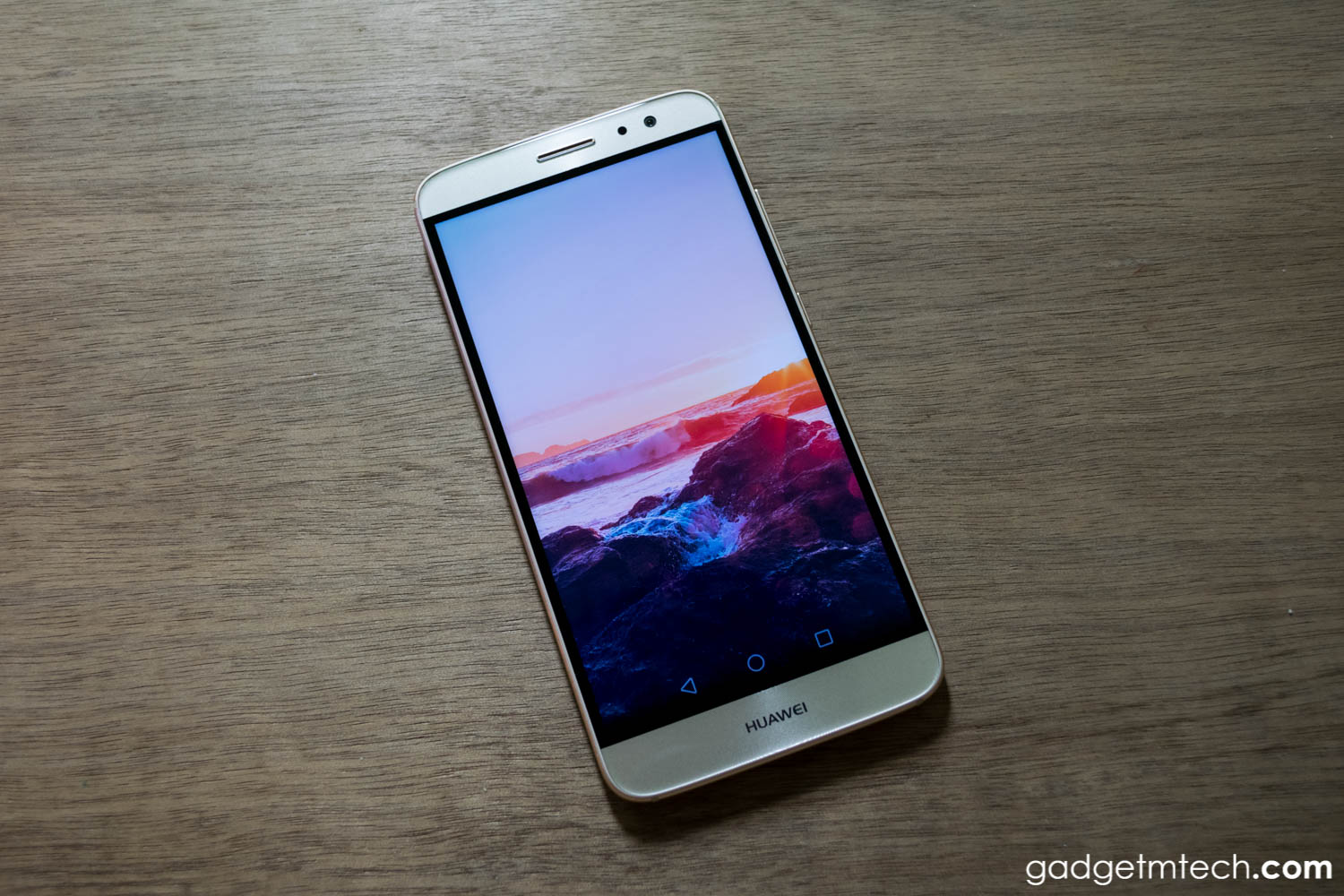 The Huawei Nova Plus sports a 5.5-inch Full HD IPS LCD display, which is pretty common for a smartphone at this price point. The display is good, but the whites aren't the whitest ones I've ever seen. Its color temperature tends to be slightly colder, but I'll still consider it as a good display.
Conclusion: Most smartphones nowadays have a decent display if not a good one. As usual, IPS LCD display doesn't have the deep blacks like the AMOLED display, but it is still a good display showing sharp and vivid stuff.
Qualcomm Snapdragon 625 SoC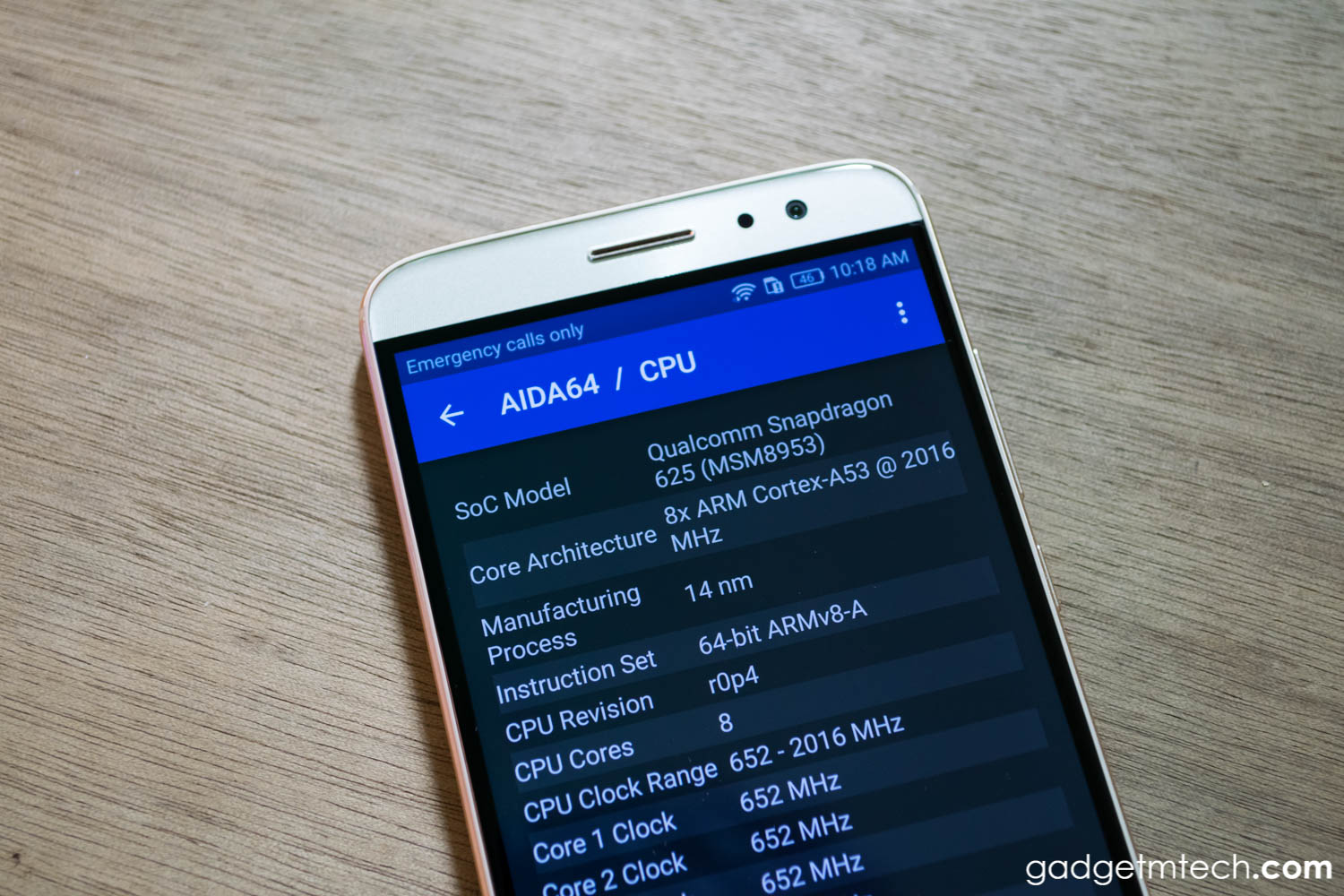 Powering the Nova Plus is a Qualcomm Snapdragon 625 processor with 3GB RAM and 32GB expandable storage. Like many smartphones nowadays, the performance is pretty good with temperature under control. I rarely experience any hiccups while browsing, Facebooking, and watching videos.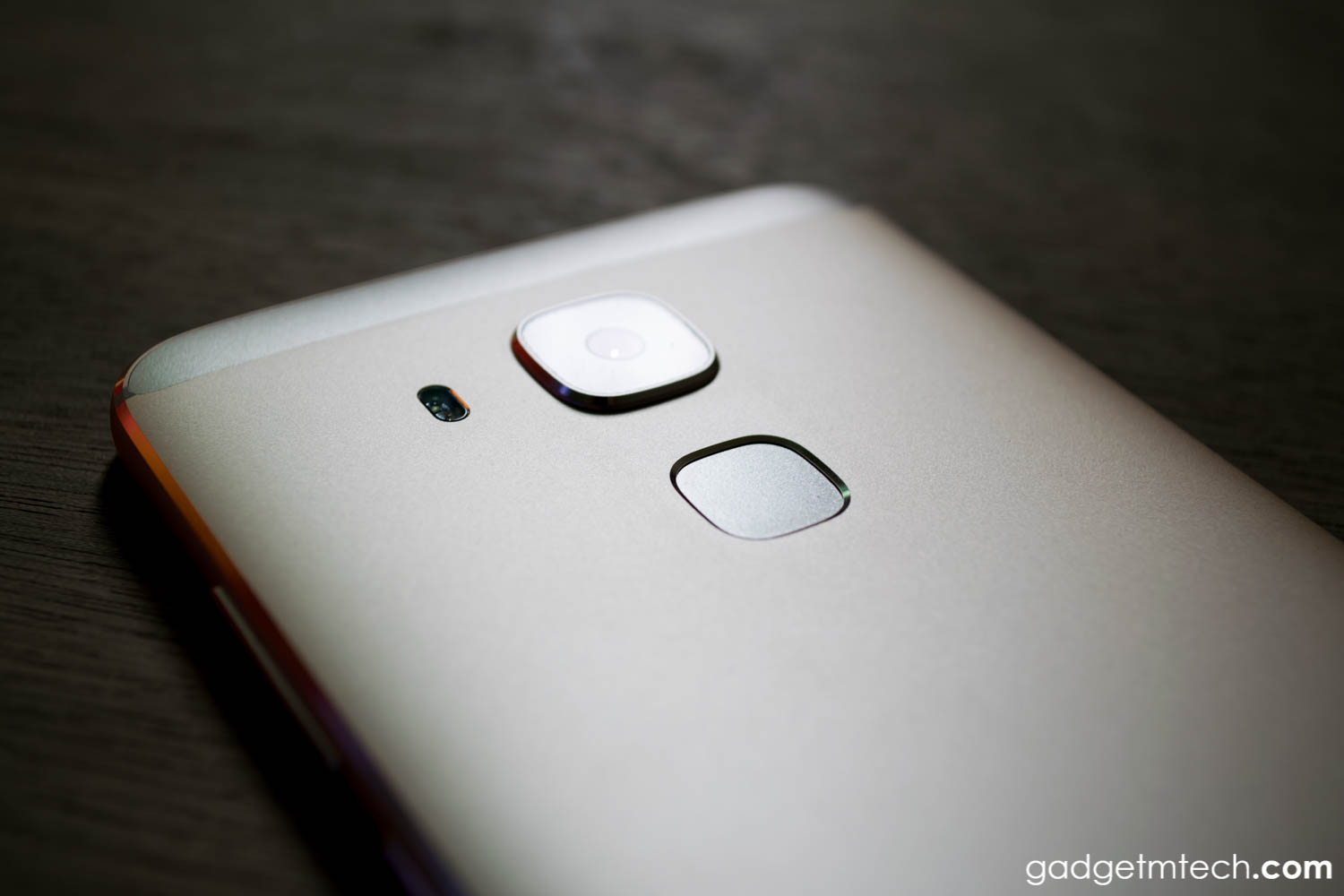 The fingerprint sensor on its back is still one of the fastest I've ever used. It also works as a trackpad, you can perform swiping gestures to trigger notification panel or switch photos in the gallery. Still, I really hope that these swiping gestures can have more functions other than triggering the notification panel and scrolling through the pictures.
Conclusion: The Huawei Nova Plus performs pretty much like the ZenFone 3. Even though it has only 3GB RAM instead of 4GB, there are no hiccups or any sort of lags. Most importantly, the device remains cold most of the time.
EMUI 4.1 with Dual Windows Feature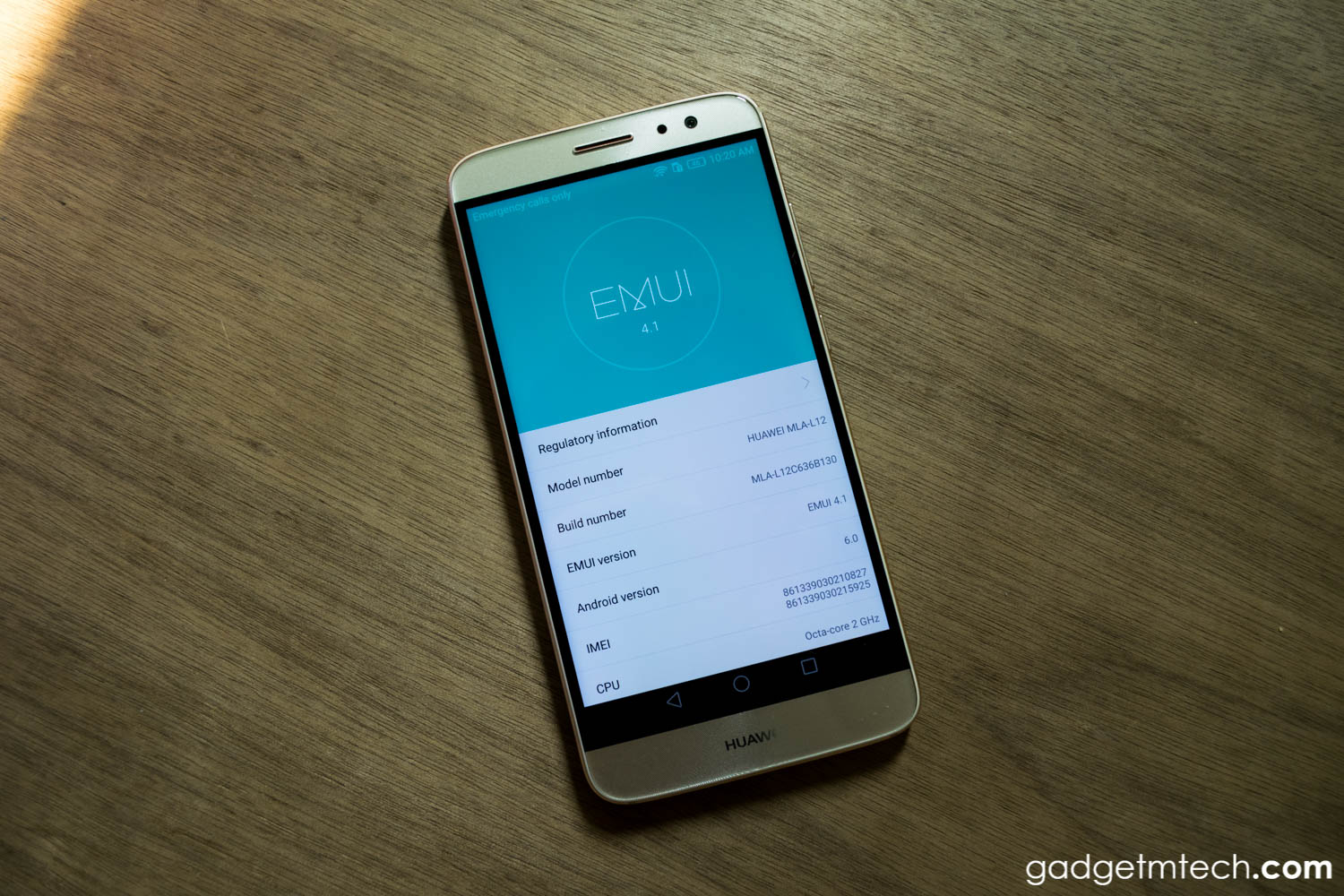 The Huawei Nova Plus is running on EMUI 4.1 on top of Android Marshmallow. It basically has the same experience as the Honor 8, which we recently reviewed. You still get the knuckle gestures feature, which lets you use your knuckles to record screen and take different screenshots — from a normal screenshot, scrolling screenshot and part of the screen. Drawing a letter using your knuckle will open a specific app you set.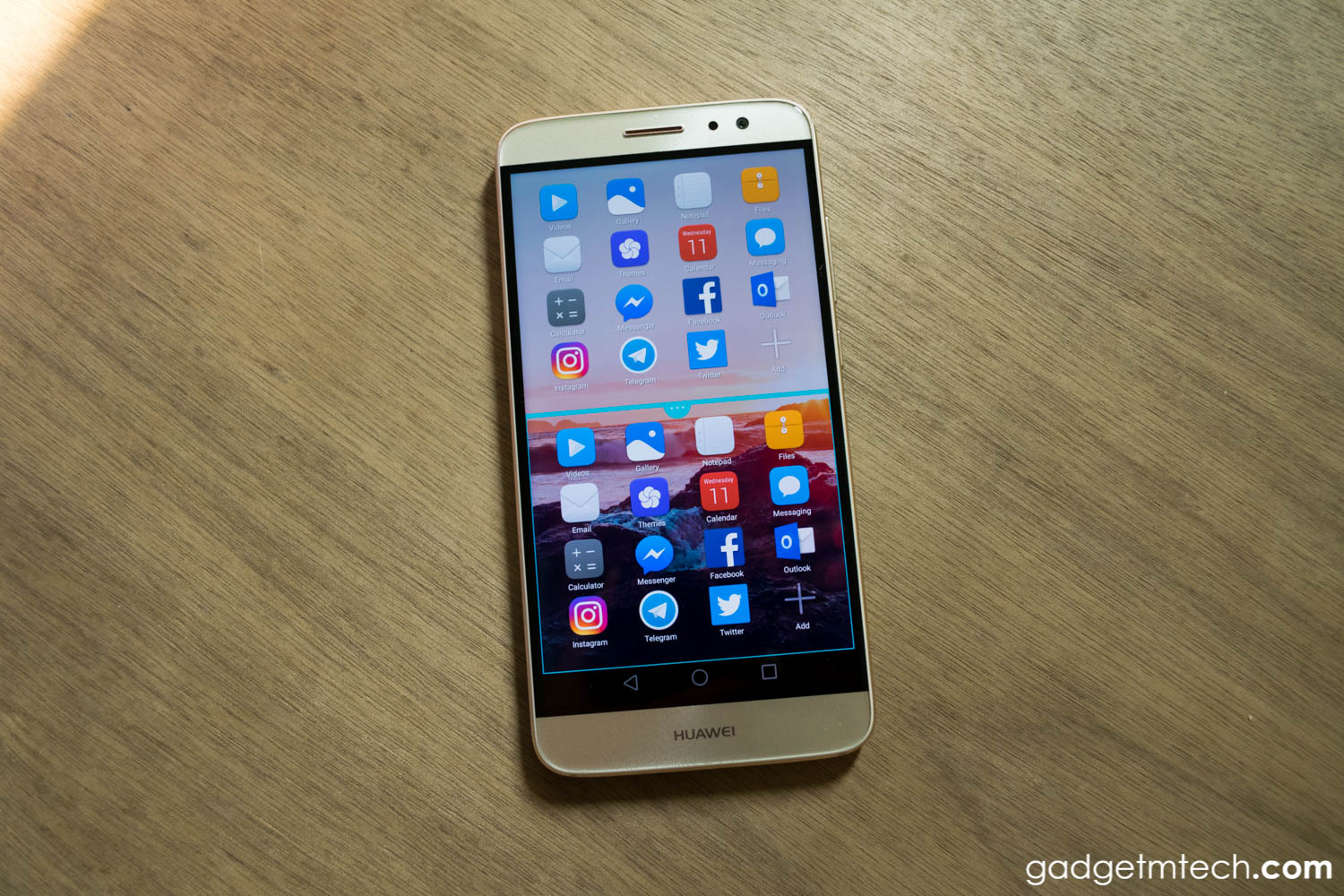 One feature which the Honor doesn't have is the Dual Windows feature. Well, it's not a new feature, the Mate S also has this feature as well. Thankfully, this feature now also works with third-party apps like Facebook, Instagram, Telegram, and Twitter.
Conclusion: Just like the rest of Huawei devices, the Nova Plus basically has the same user experience as other devices running on EMUI 4.1. It's good to see that the company actually improved the Dual Windows feature this time.
16MP Camera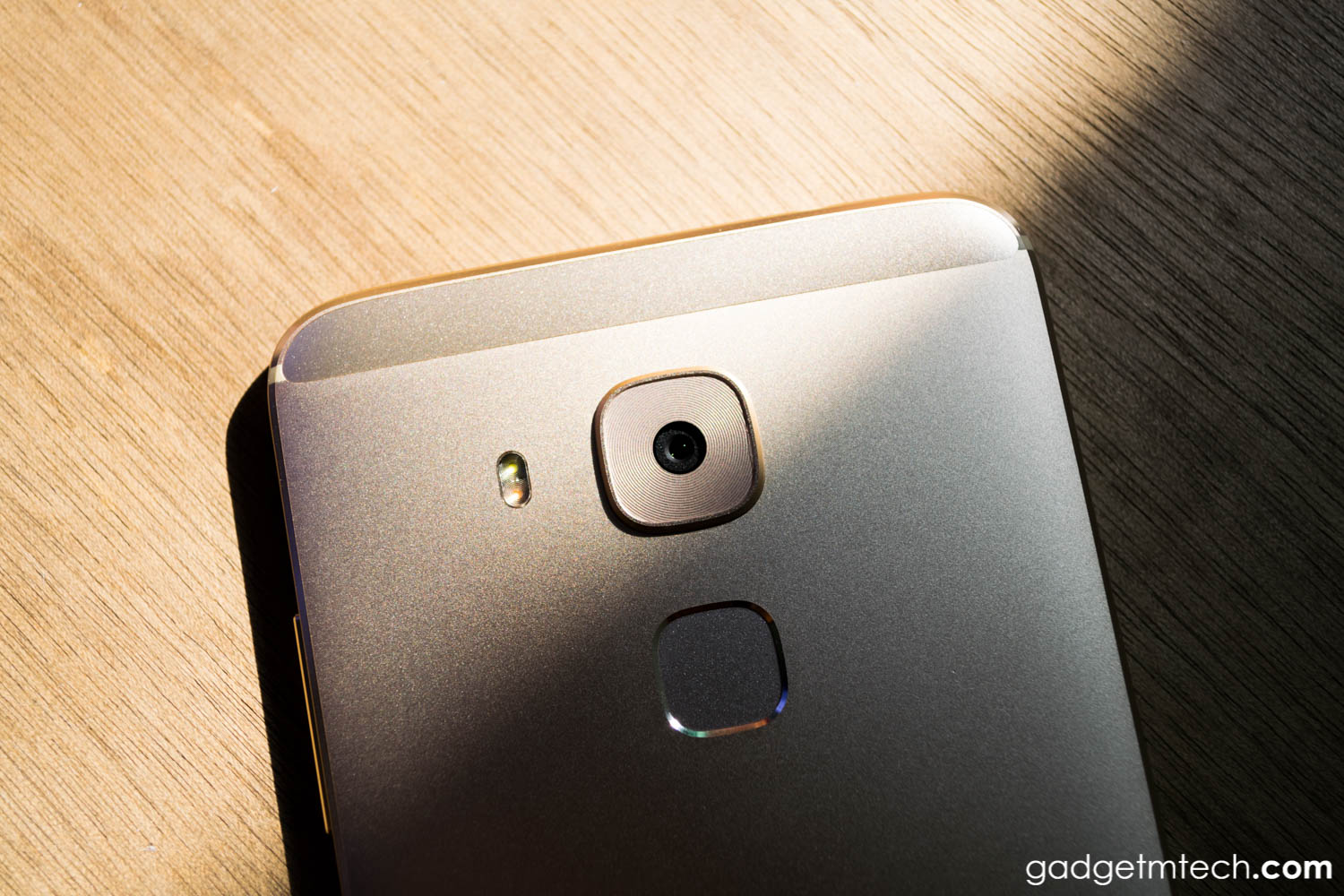 The Huawei Nova Plus packs a 16MP rear camera with OIS, truly I didn't expect to see such camera setup in a phone like this. The camera interface is still the old one, not the new one like the Honor 8 and P9.
The device is capable of taking nice macro shots, I mean it can really focus the subject in a close distance. Even though the device does come with OIS, it still struggles a bit under the low-light conditions.
Conclusion: The Nova Plus is capable of taking nice photos, the only downside of it is its low-light capability.
3,340mAh Battery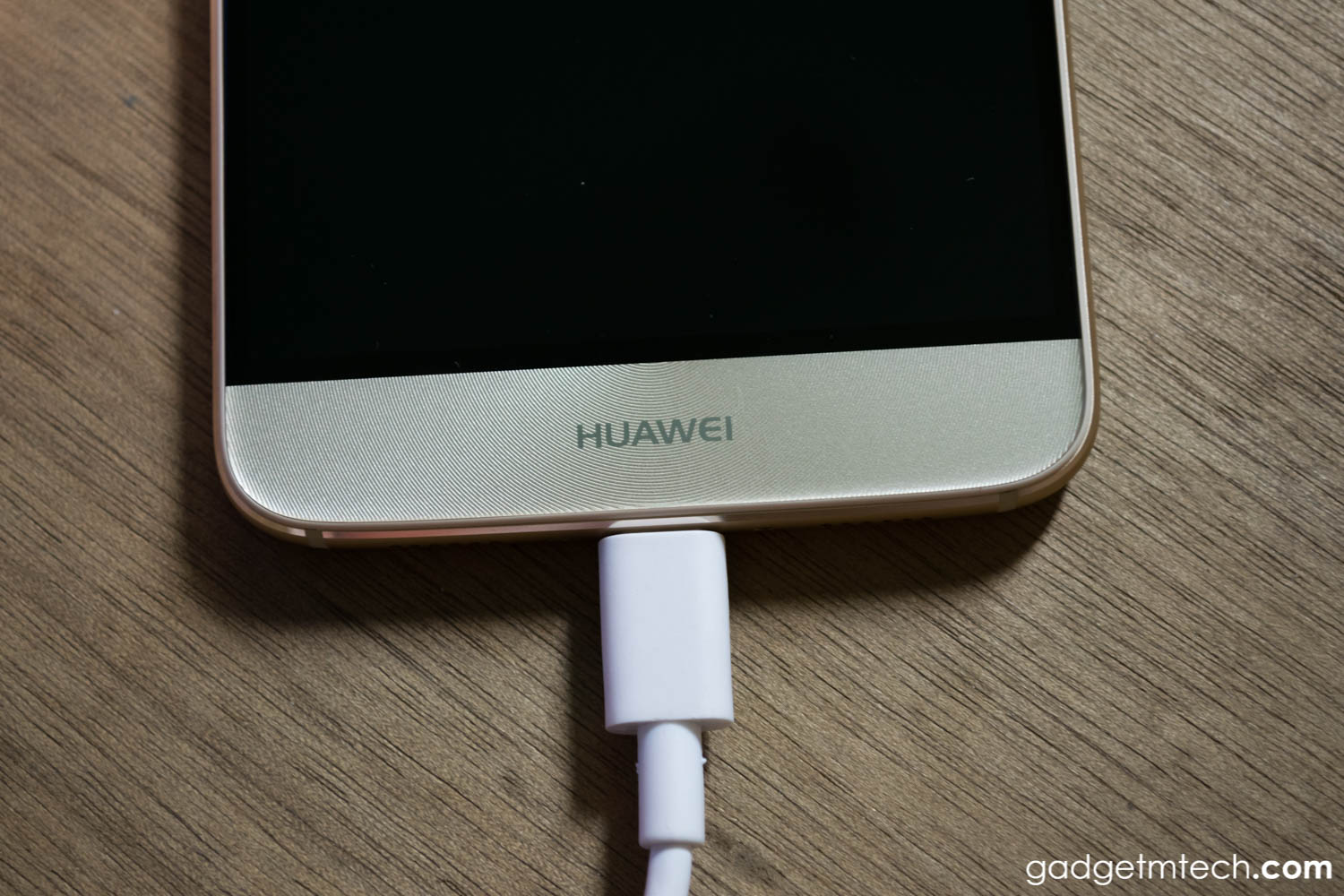 Juicing up the device is a 3,340mAh non-removable battery. There's a 5V/2A charger in the box, which charges the device at normal speed, not to forget that it uses a USB Type-C port as well. Battery life wise, the Nova Plus can easily last through a day. Its battery life is slightly better than the Honor 8 thanks to the larger battery. I was able to get more than 4 hours of screen-on-time with moderate usage.
Conclusion: The Huawei Nova Plus has a good battery life, but it would be better if only it has Quick Charge 3.0 feature.
Final Words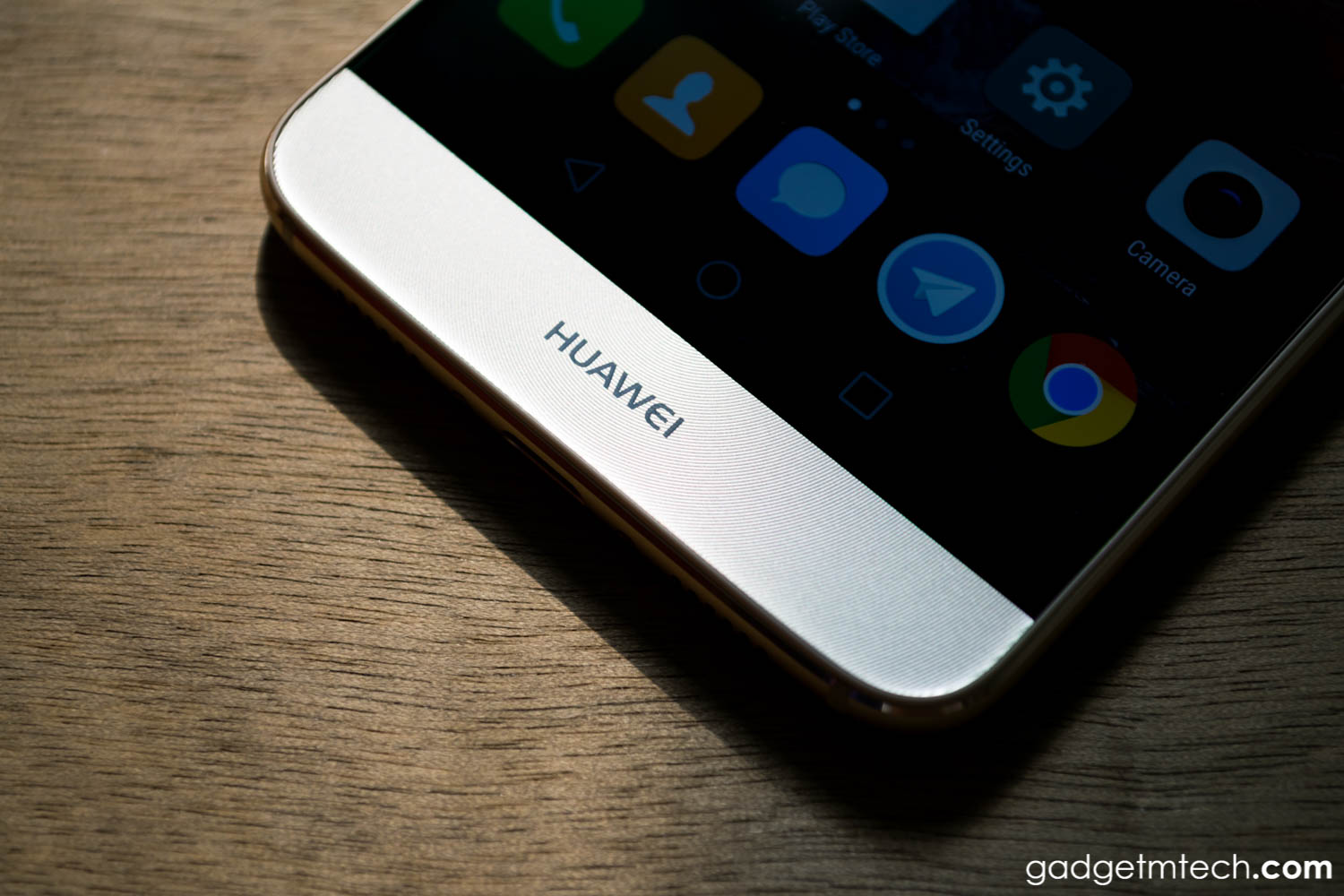 Pricing at RM1,499, the Huawei Nova Plus is actually a good device you can get right now. You may not hear about it since the company is pushing hard for the P series and Mate series, but it's really a good option if you are looking for a device at a lower price point. Well, you can say that it's actually a mini Mate 8. After all, it's an underrated smartphone.
Yay
Premium build
Smooth performance
Camera capable of taking nice macro shots
Nay
EMUI 4.1 needs to be more interesting
Camera struggles a bit under low-light conditions
No Quick Charge 3.0