It truly is the season to be jolly as Huawei has finally brought the Nexus 6P and Huawei Watch to Malaysia. Both the Nexus 6P and Huawei Watch have been long awaited and would serve as a good Christmas gift given the season.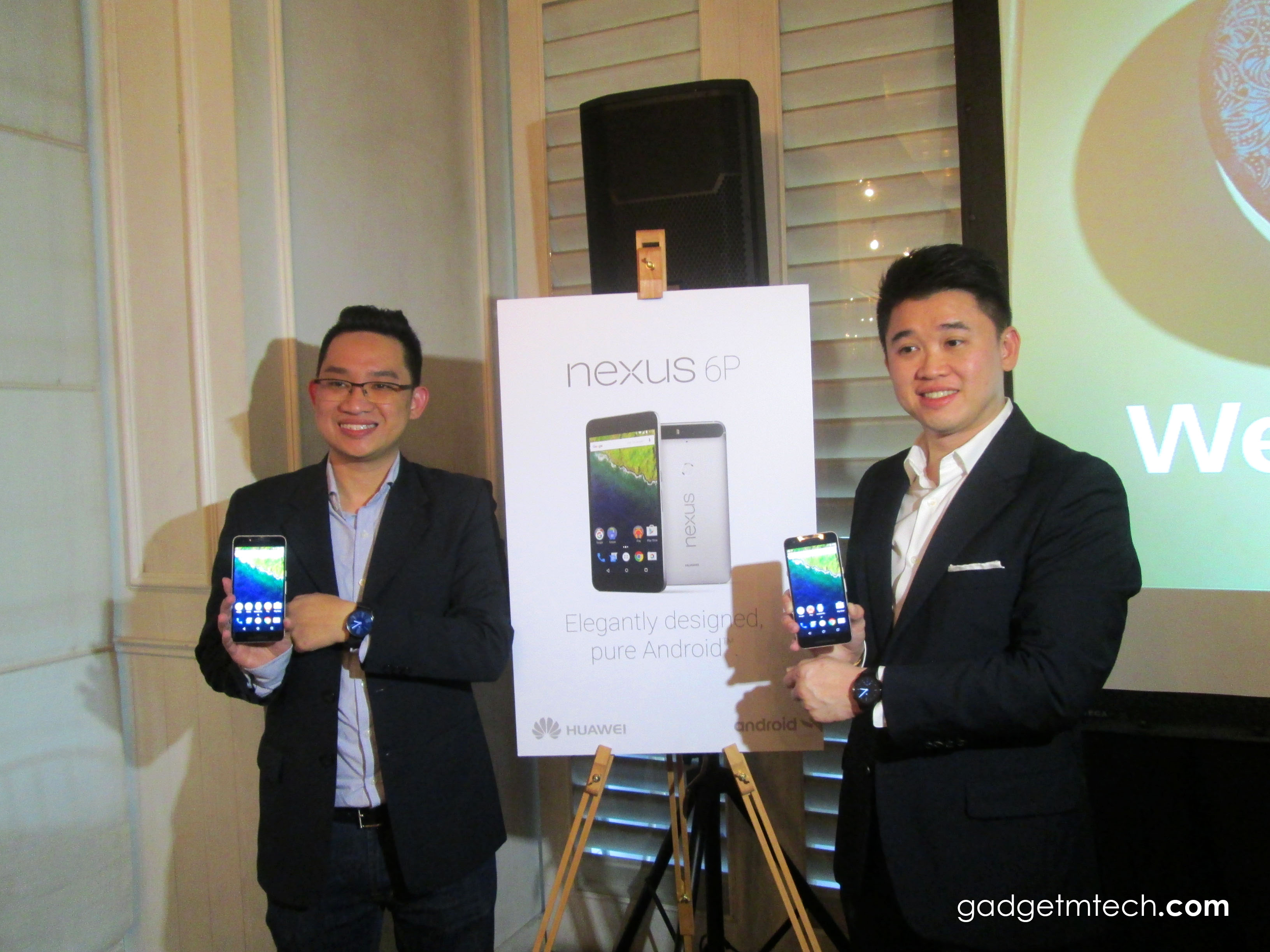 The Nexus 6P sports a 5.7-inch WQHD AMOLED display that has 515 ppi pixel density. It comes with Corning Gorlla Glass 4 protection so clumsy users should not fret.The latest flagship phone from Nexus is powered by a Snapdragon 810 processor v2.1 mated with 3 GB of RAM and 64 GB of onboard storage. It has 3,450 mAh capacity battery, presenting body dimension as of 159.4 x 77.8 x 7.3 mm with 178 grams of weight. The device is the first all metal body Nexus phone which offers a solid build quality and a classy overall feel.
The rear camera is a 12.3 MP with an F-stop rating of 2.0 and 1.55 μM pixels sensor which is designed to capture more light compared to a regular sensor. The selfie snapper is a 8 MP 1.4 μM pixels sensor unit.
It also features dual front-ported speakers as well as USB Type-C port with Quick Charge support. A full 7 hours of use is available from a mere 10 minutes of charge, or so Huawei has claimed. Thanks to its flagship status, the customary fingerprint reader is implemented in the device which is located on the back of the device, in a fashion similar to the honor 7.
Due to being from the Nexus series, the Nexus 6P is guaranteed the fastest software update, hence the new Nexus 6P will be running Android 6.0 Marshmallow operating system straight out of the box.
The Nexus 6P is priced at RM 2,698 and will be available online this Thursday (10th December) through Vmall.my and Lazada Online Store.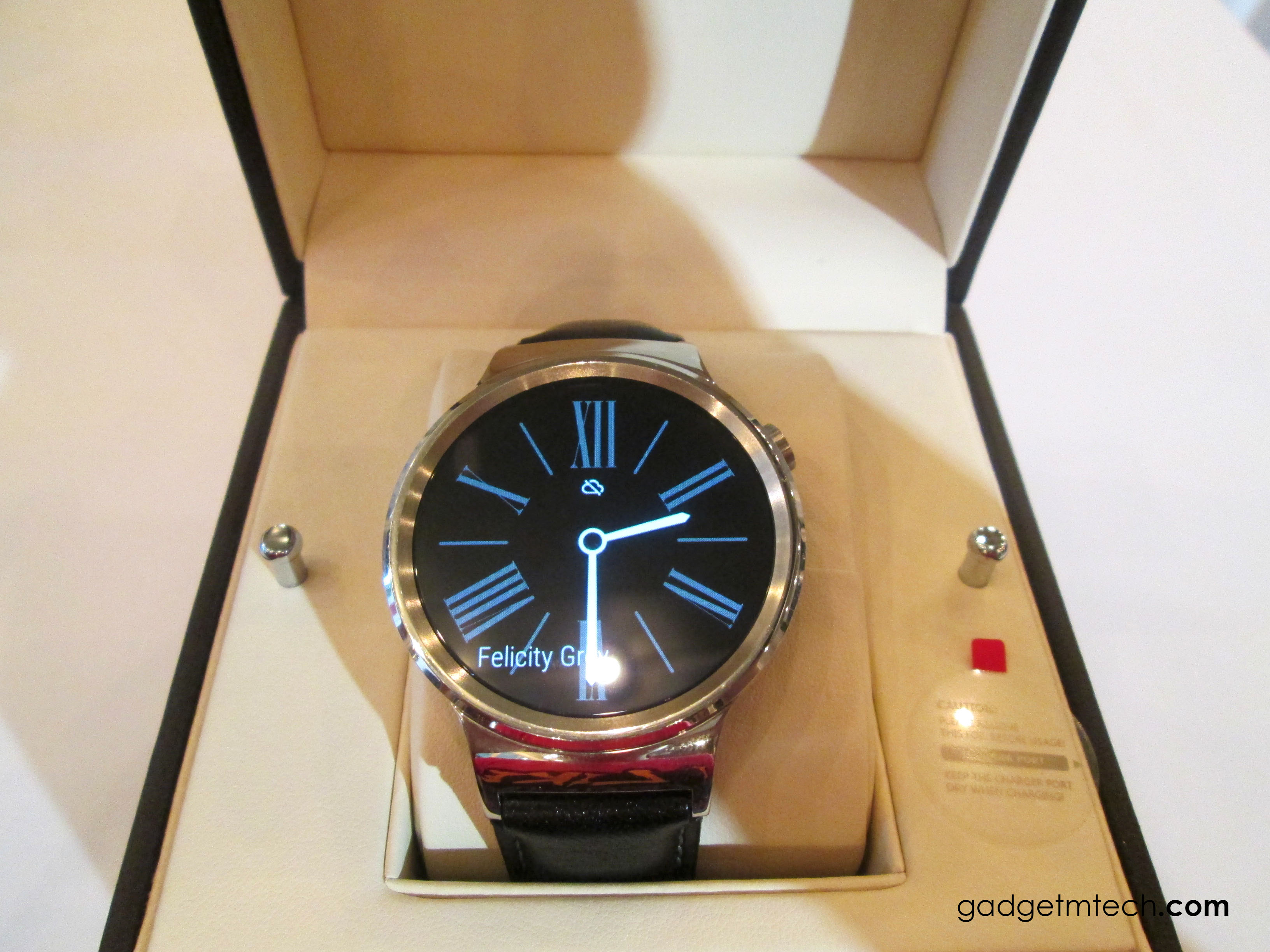 As for the Huawei Watch, what sets this smartwatch apart is not only the fact that it has a sapphire crystal glass, but it is also one of the first Android Wear products to be compatible with iOS devices.
First announced way back at MWC 2015 back in March, the Huawei Watch is one most gorgeous Android Wear devices to date. Complementing the "scratch-proof" sapphire crystal glass is a 1.4-inch 400 x 400 resolution circular AMOLED display, which should look sharp while you would look sharply dressed as well with this device strapped on your wrist. It also has a classic wristwatch design that should appeal to regular consumers as well as those who fancy wearables; a big plus for those who primarily value form over function.
Other specifications of the Huawei Watch include a Qualcomm Snapdragon 400 processor paired with 512 MB of RAM, 4 GB of onboard memory, a 300 mAh battery, and a heart rate sensor. Of course as previously mentioned, the Watch can be paired with an Android or an iOS device, widening the range of interested parties.
The Huawei Watch will be available for purchase on Vmall.my this coming Thursday on the 10th of December 2015. The stainless steel model with a steel bracelet – or a black leather strap – will retail for RM 1,799, while the black plated variant with a matching black steel bracelet will be priced at a slightly steeper RM 1,999.