Introduction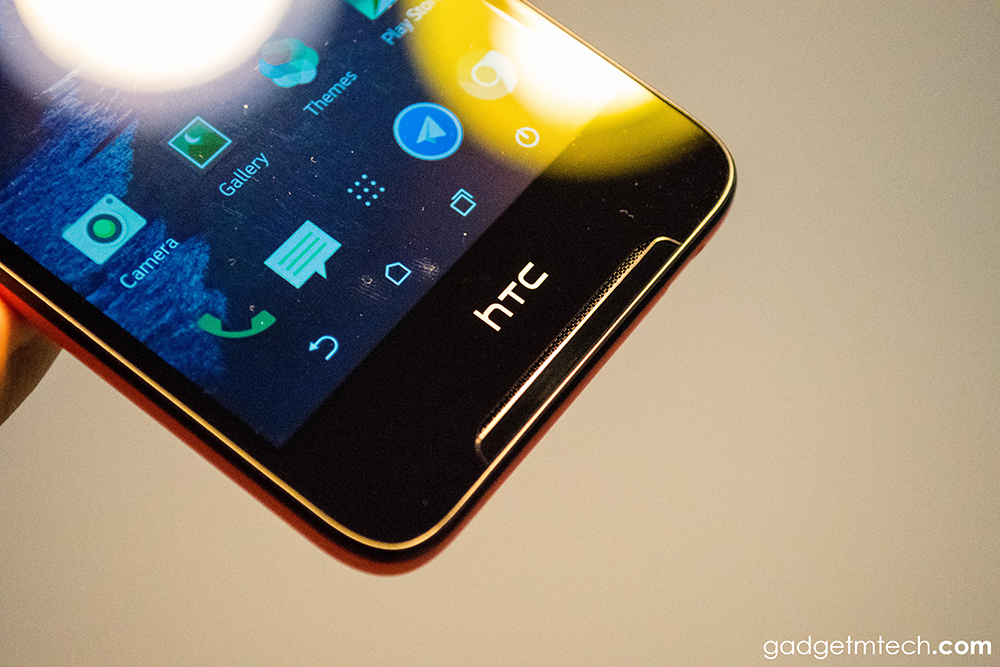 HTC had been quite quiet ever since the One A9 was launched. Thankfully, the company recently launched quite a few devices, which included the one in this review — HTC Desire 628 Dual SIM. The Desire 628 Dual SIM is the company's latest affordable mid-range device, and I've been testing it for quite a while. It's review time!
Two-Tone Design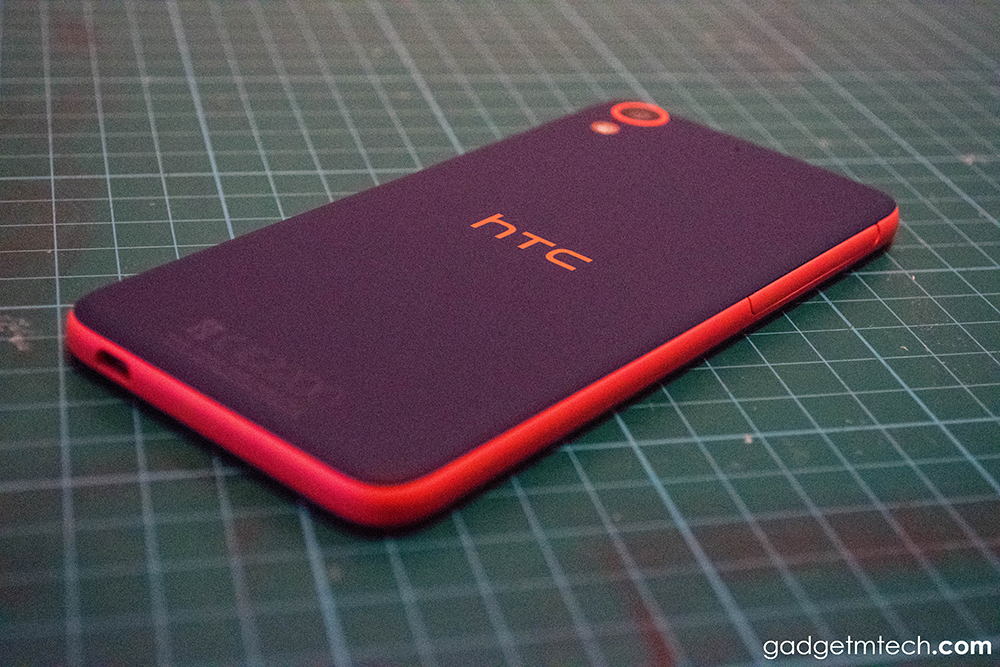 HTC Desire series design pretty much settles down after the Desire EYE. The Desire 628 is made from a single piece plastic that's been given a two-tone design. However, I find that the buttons are pretty hard to press as they do not protrude much.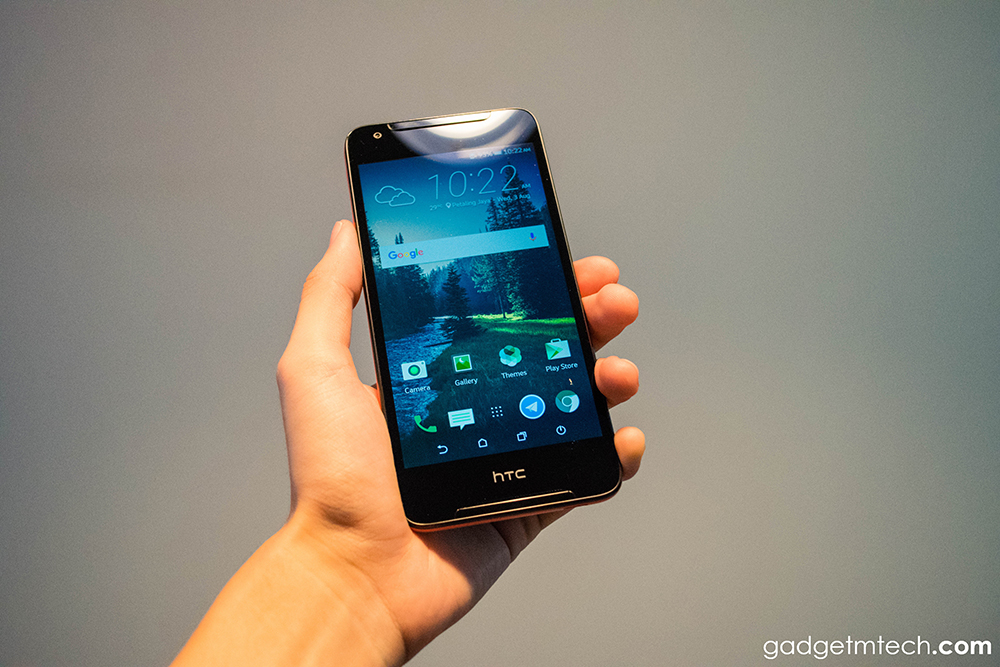 Looking at the front you'll see there are two speaker grills on two sides of the screen. At first I thought that it has dual front-facing stereo speakers, but it turns out that I was wrong — the top one is the earpiece, while the bottom one is the speaker.
MediaTek Processor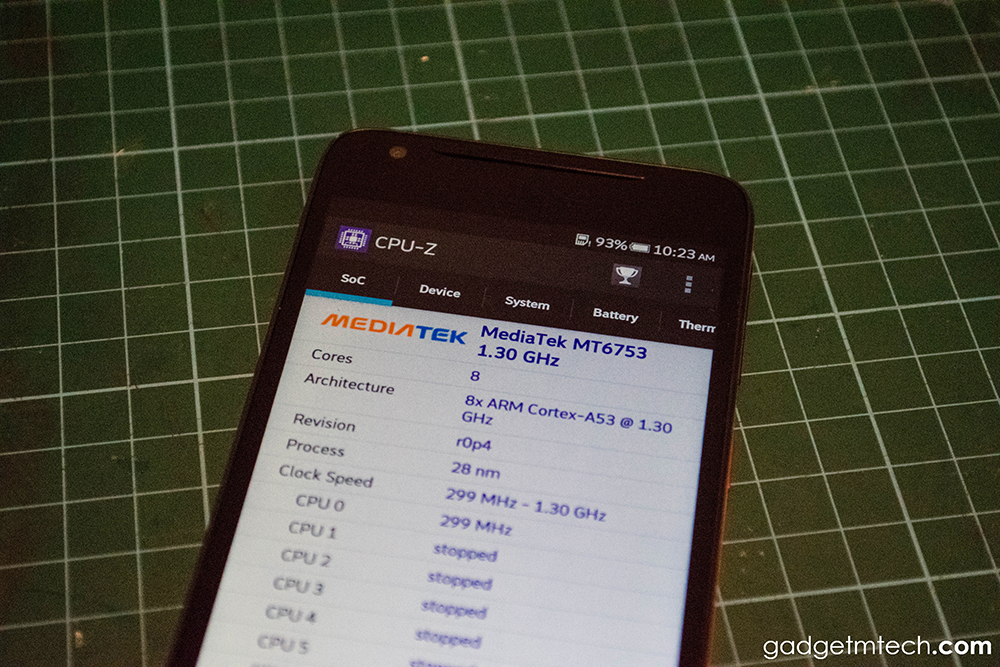 Powering the Desire 628 Dual SIM is a MediaTek MT6753 octa-core processor with 3GB RAM and 32GB expandable storage. The device is able to handle daily tasks with almost no hiccup at all. Multitasking is not a big problem thanks to its 3GB RAM, but heavy apps will restart after opened up a few apps.
Sense UI is Buttery Smooth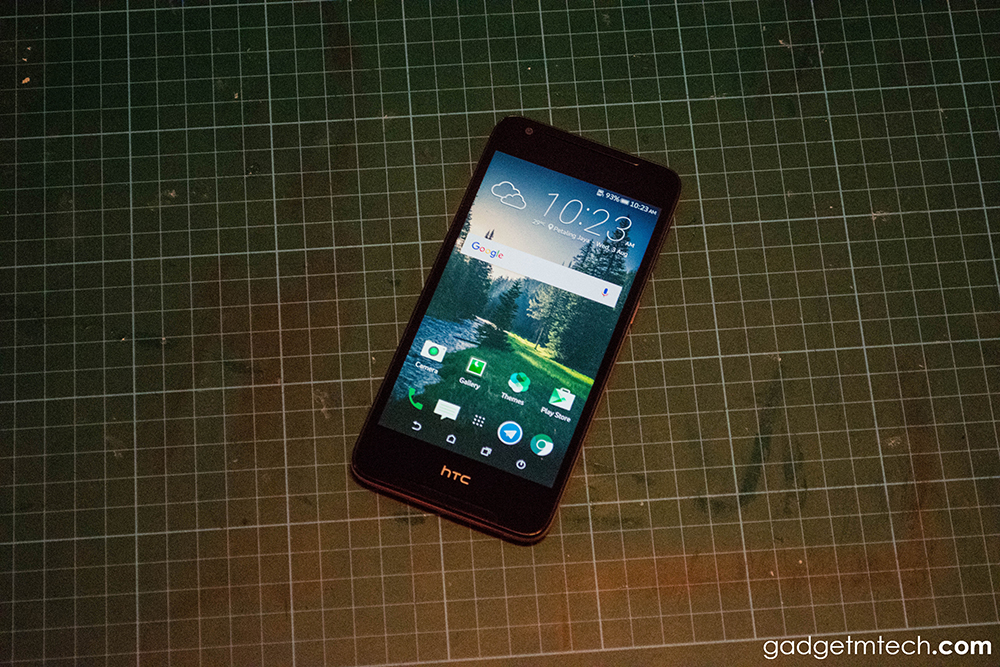 The Desire 628 Dual SIM is running on Android 5.1 Lollipop with Sense 7 UI on top. Unlike the HTC 10, the Desire 628 has duplicate apps, which means Google Photos and HTC Gallery for your gallery app. It didn't really bother me much as I'm already used to it.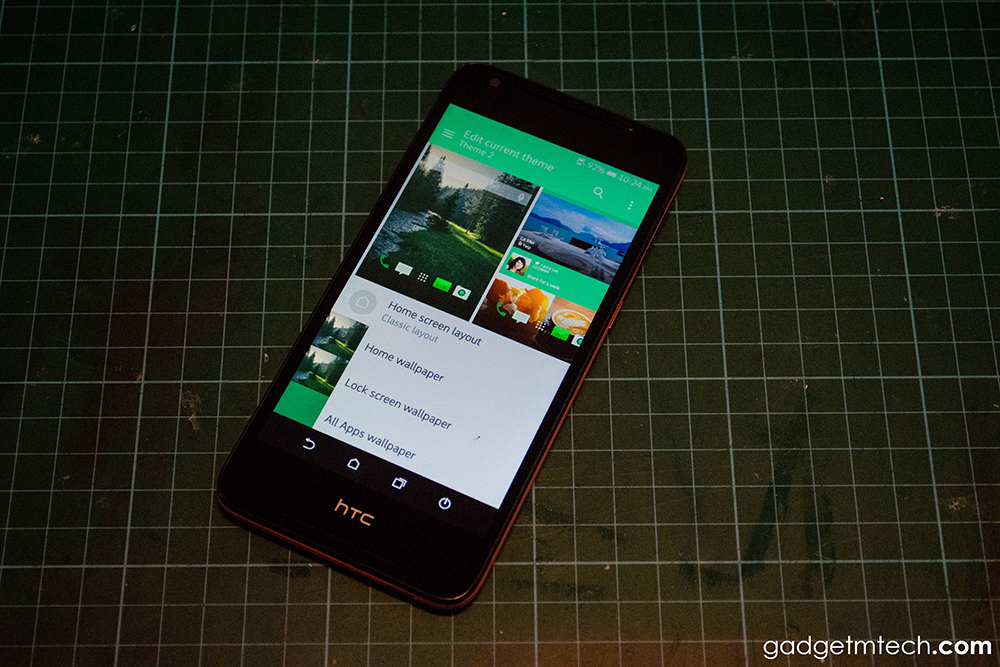 With HTC Themes app, you can create your own theme by customizing the wallpapers, textures and colors, icons, sounds, and font. It also comes with the Freestyle Layout theme as well, so you can rearrange the icons, stickers and widgets anywhere you like.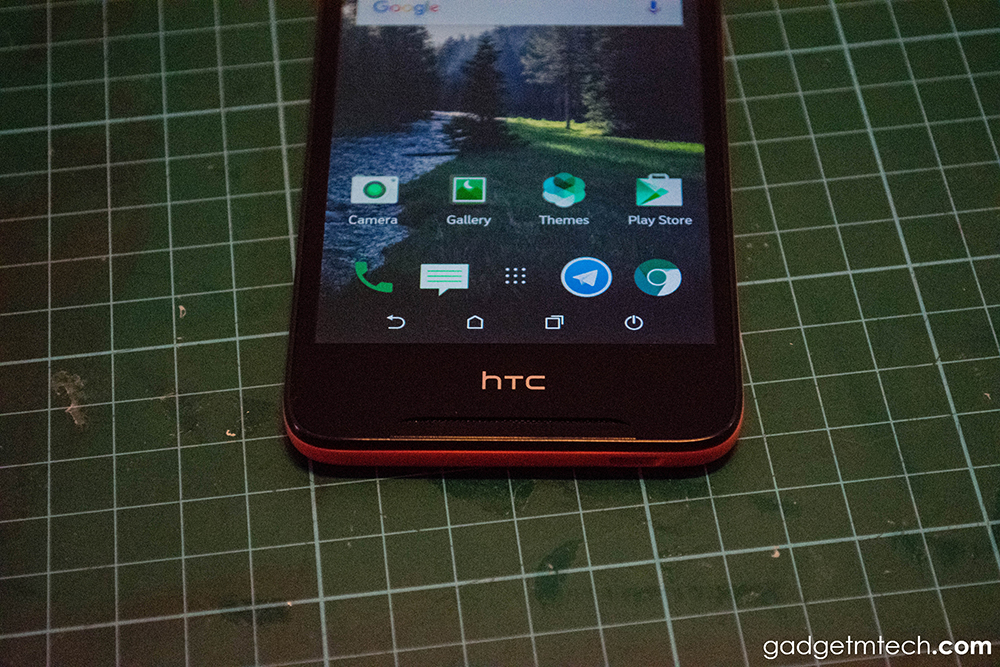 The on-screen buttons at the bottom of the screen can be customized as well. You can even add the power button as the fourth on-screen buttons besides back, home and recent apps buttons, turning the screen off is much easier.
Decent Camera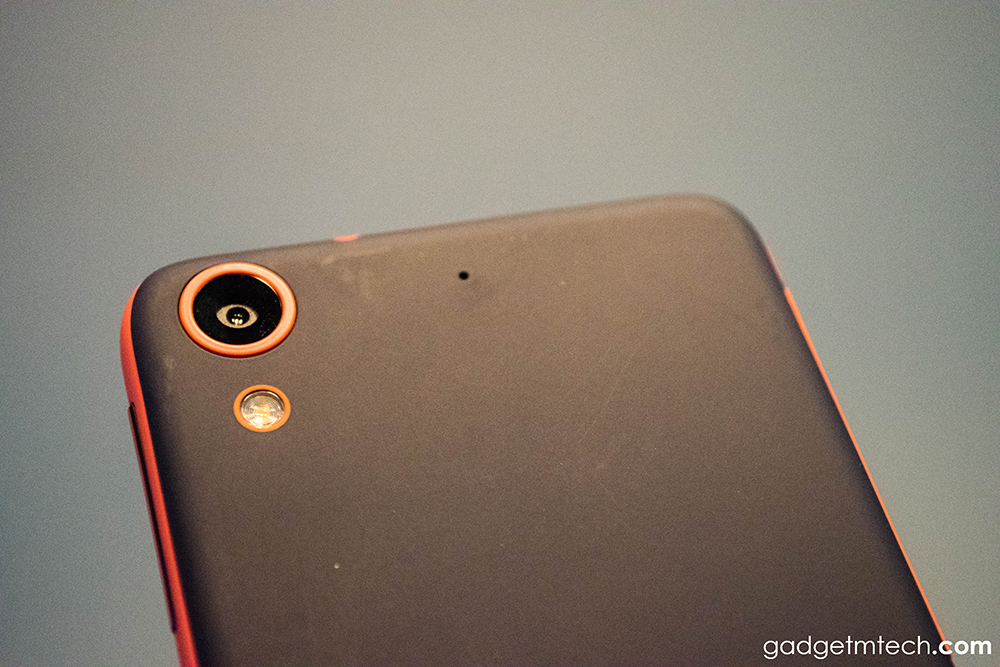 Camera wise, the device has a 13MP rear shooter with f/2.0 aperture. The camera interface is pretty clean and straightforward, but there's some slowdown when the condition is getting darker.
Picture quality generally is pretty good as the device is able to capture sharp images. However, you'll need to be patient if you want to capture sharp photos under low-light conditions, as it took quite a while for the device to focus.
Final Words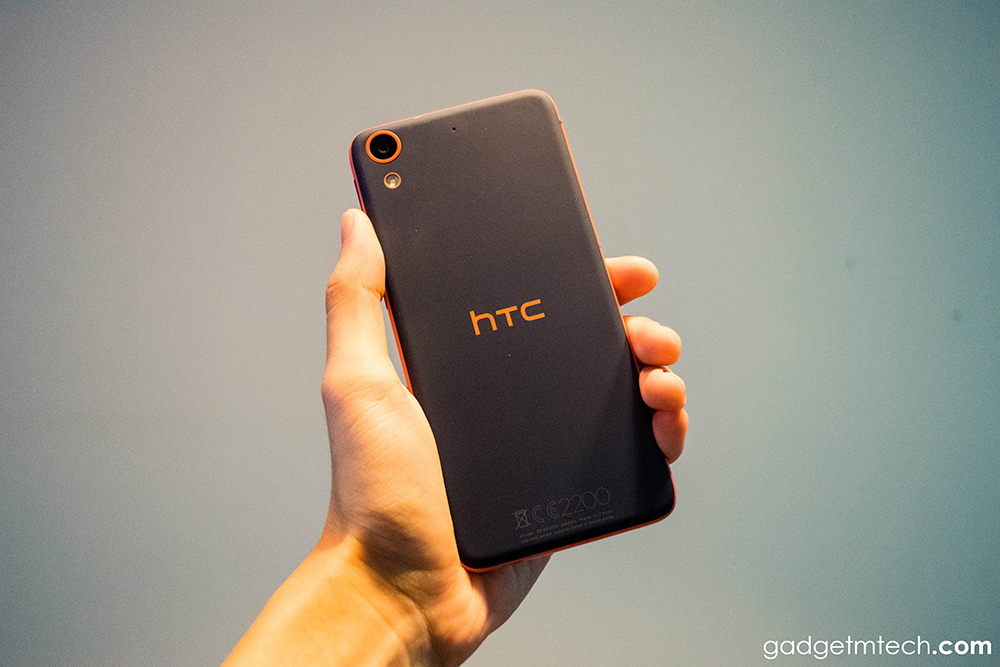 Pricing at RM799, the HTC Desire 628 Dual SIM is a good mid-range smartphone. To be honest, the device doesn't feel good at first due to the laggy interface. Thankfully, HTC fixed it via the latest update, and the device is now buttery smooth. You don't normally get a phone with 3GB RAM and 32GB expandable storage at this price point, but I wish that HTC could use a Snapdragon processor, I'm sure that it's where HTC saved the cost. As a conclusion, the Desire 628 definitely is worth to get especially if you want a smartphone with a very different design.
Yay
Stylish design
3GB RAM + 32GB expandable storage
Nay
No dual front-facing stereo speakers
Camera experience can be better