Just right after the official announcement, the GoPro HERO6 Black is now officially available in Malaysia! FunSportz Sdn Bhd, the official distributor of GoPro, recently officially unveiled the HERO6 Black alongside with new mounts and accessories, as well as the new Follow mode for its Karma drone, plus the Fusion!
GoPro HERO6 Black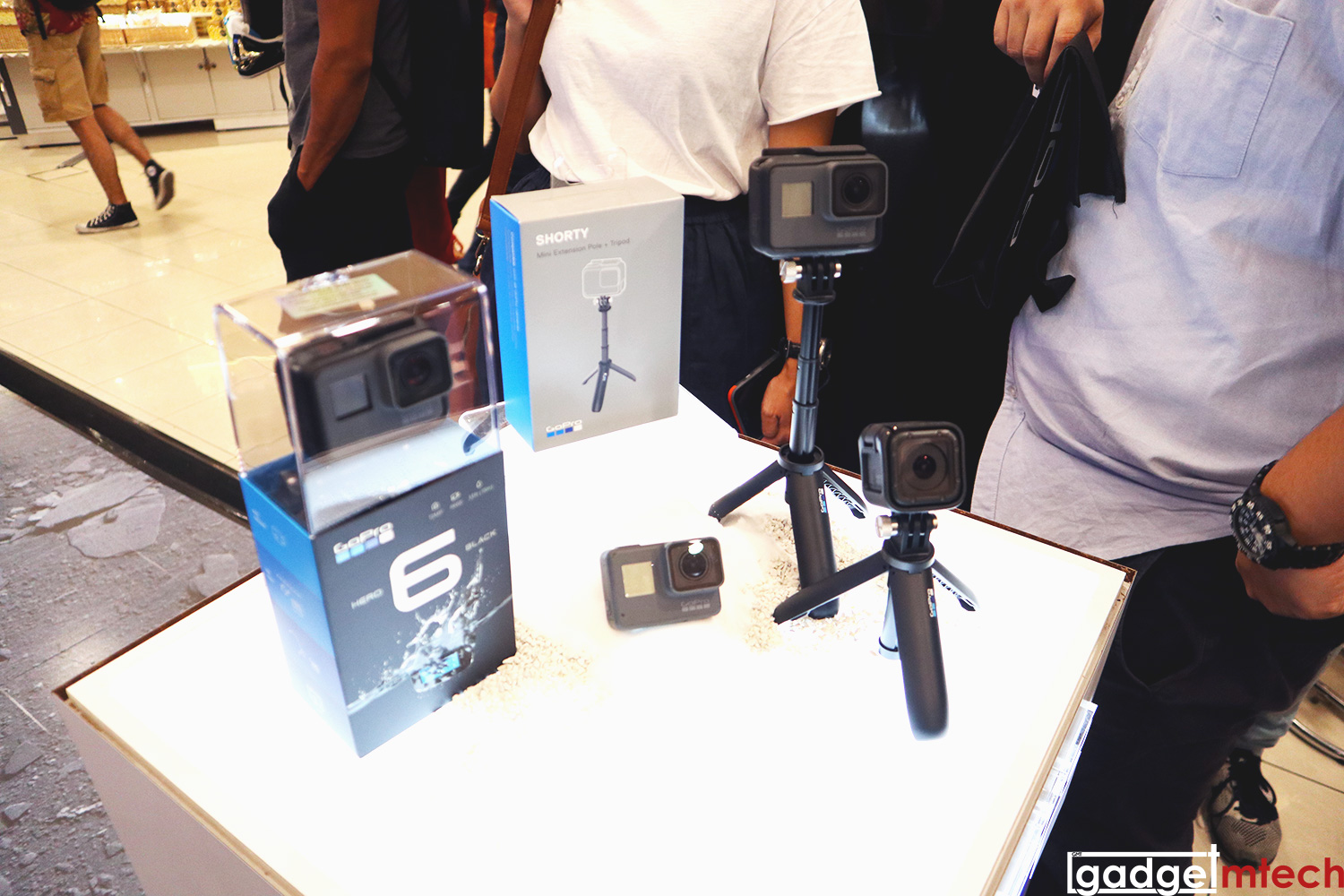 The all-new HERO6 Black now comes with GoPro's custom-designed GP1 processor, allows it to record 4K 60fps and 1080p 240fps videos. Additionally, it also comes with the most advanced video stabilization ever achieved in a GoPro.
Some highlights of the new HERO6 Black:
Powered by GoPro's Custom-Designed GP1 Processor
4K@60fps and 1080p@240fps Video
QuikStoriesEnabled, GoPro App Compatible
GoPro's Most AdvancedStabilizationof any HERO camera
All-New Touch Zoom
3x Faster Offload Speeds via 5GHzWi-Fi
Waterproof to 33 Feet (10m)
Compatible with Karma and Existing GoPro Mounts
Improved Dynamic Range and Low-Light Performance
RAW and HDR Photo Modes
Voice Control in 10 Languages
GPS, Accelerometer, and Gyroscope
WiFi + Bluetooth
Retailing at RM2,399, the HERO6 Black is now available in Malaysia through authorized dealers.
GoPro Karma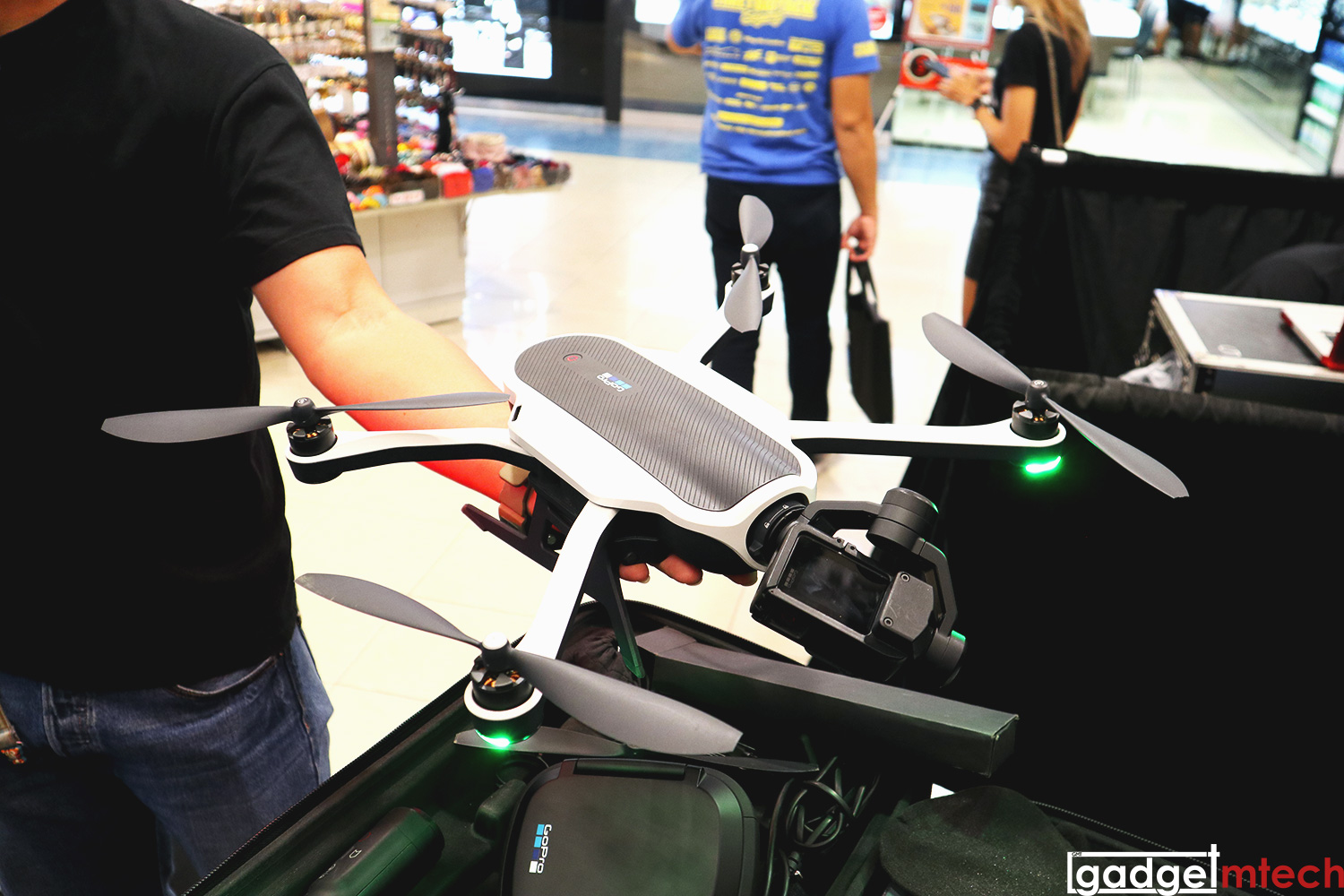 Next up, we got the GoPro Karma. The Karma is now also compatible with the HERO6 Black, and it features two new auto-shot paths: Follow and Watch. The drone can now follow the Karma Controller while you're on the go, keeping you framed in the shot, all thanks to the built-in GPS.
The Watch auto-shot path will keep Karma hovering in place while it rotates, keeping the Karma Controller in frame wherever it goes. Other new Karma updates include an expanded Cable-Cam auto-shot path and "Look Up" camera tilt capability.
The GoPro Karma is currently retailing at RM6,299.
GoPro Fusion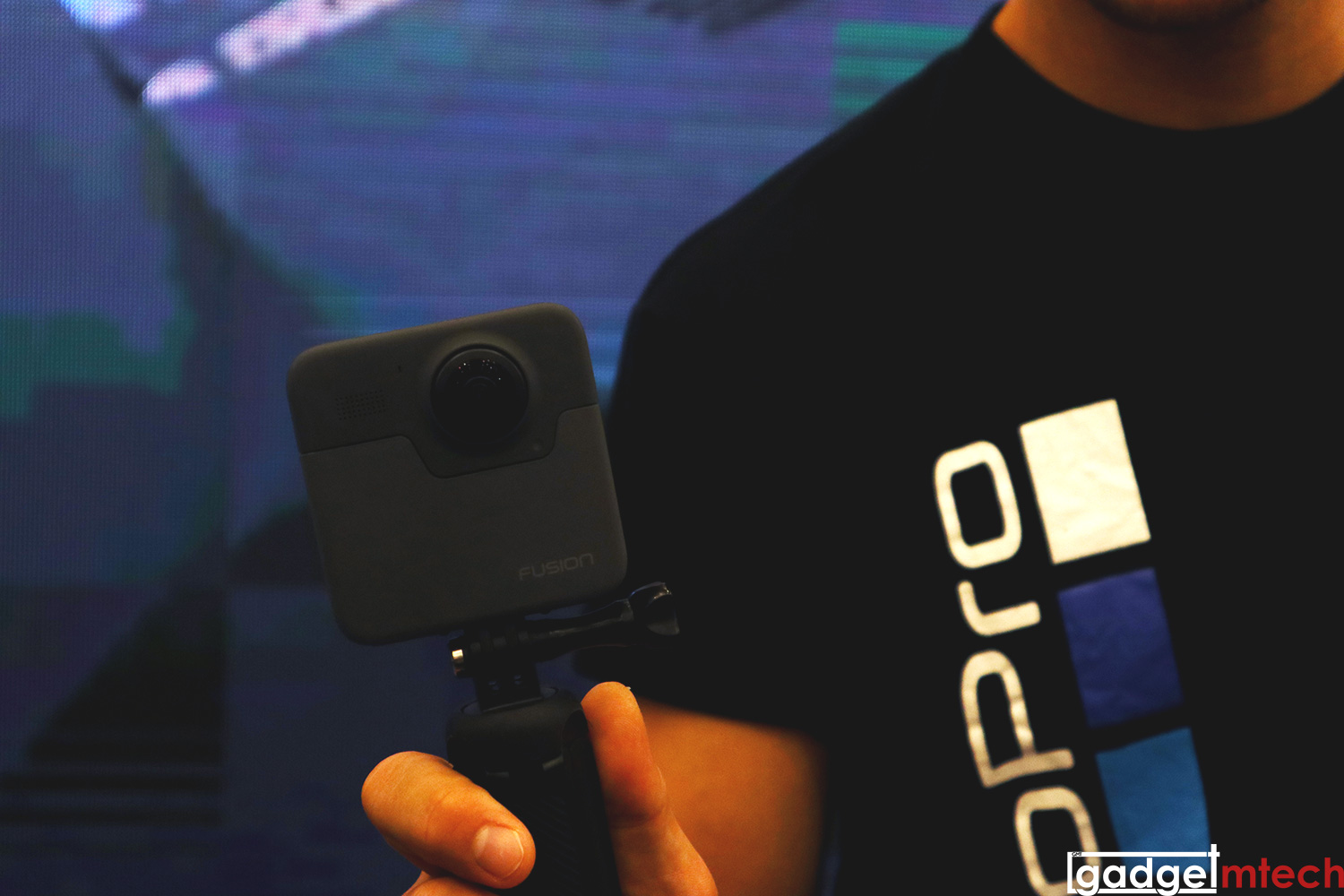 As for the Fusion, it is able to capture 5.2K@30fps and 3K@60fps spherical video. You can use the GoPro App to playback and share your footage as VR content or use the app's OverCapture feature to recapture and share your spherical shot as a traditional fixed perspective video.
Some highlights of the Fusion:
5.2K@30fps and 3K@60fps Spherical Video
18MP Spherical Photo
GoPro App Compatible
OverCapture Allows for Traditional Video Creation from 360 Footage
Advanced Stabilization
360 Audio
Waterproof to 16ft (5m)
Time Lapse Video + Photo, Night Lapse, and Burst Modes
Works with Most GoPro Mounts
Includes Fusion Grip Mount
Voice Control in 10 Languages
GPS, Accelerometer, Gyroscope, and Compass
WiFi + Bluetooth
Unfortunately, the price of the Fusion remains unknown. However, FunSportz did mention that there will be an announcement in the future. The bundled Fusion Studio desktop software will be available when the product ships. Furthermore, the OverCapture mobile experience will be part of a new version of the GoPro App available for iOS and Android in early 2018.
Other Accessories
Shorty: The ultimate pocket-able extension pole and tripod, perfect for any activity.
The Handler: An updated floating handgrip with a quick-release mounting feature.
Bite Mount + Floaty: A versatile bite mount with an easy-to-spot float, ideal for POV.
QuikStories
QuikStories is an app feature that makes it easy to share short videos of your adventures. HERO6 is optimized for QuikStories with 3X faster WiFi. This means your footage will rapidly transfer from your GoPro to your phone where the GoPro App will automatically create QuikStory videos for you.