The wait is over! Meet the new flagships made by Google — Google Pixel 2 and Pixel 2 XL! No doubt, the Pixel 2 and Pixel 2 XL are serious contenders to what Apple and Samsung offered.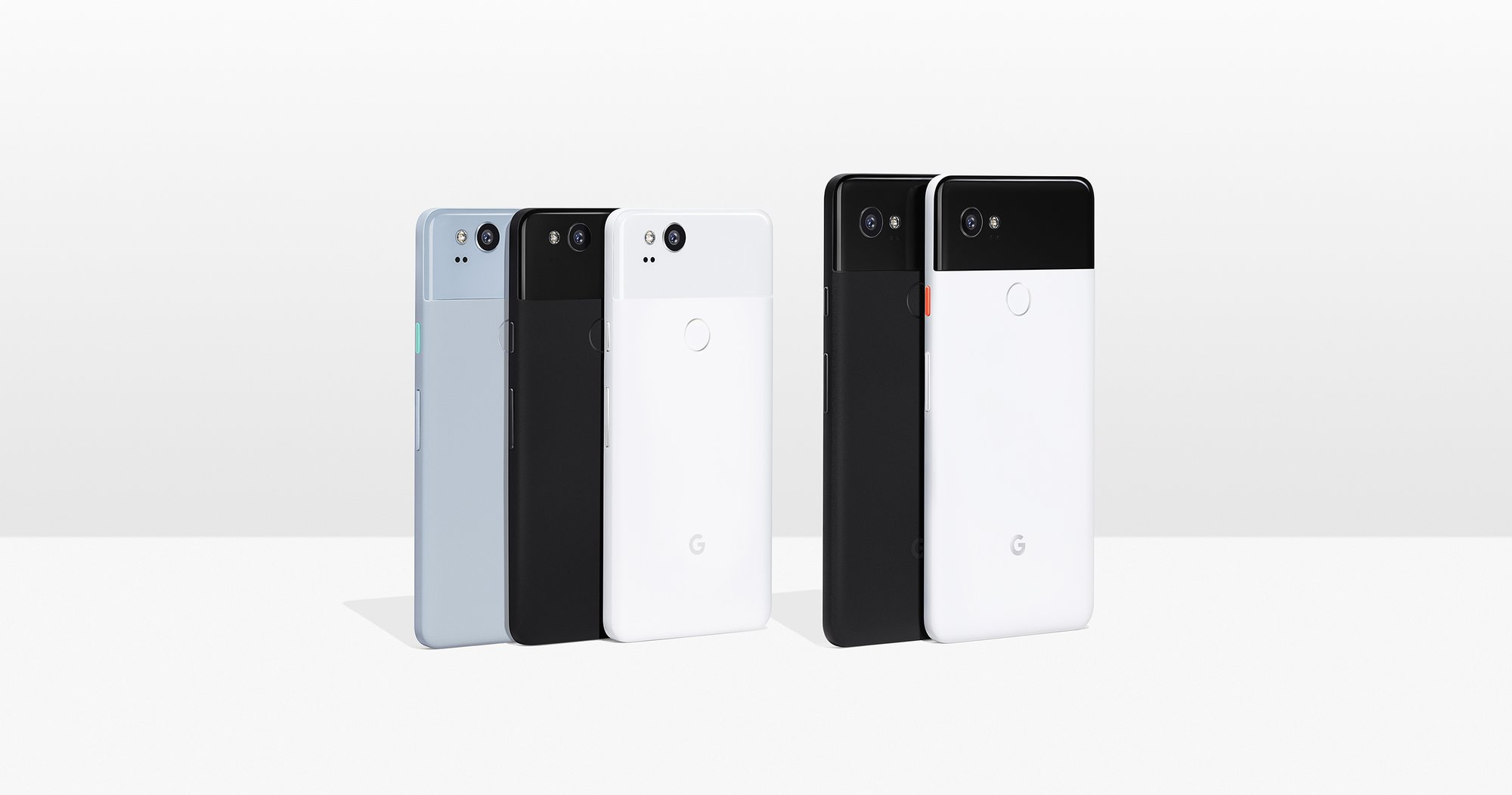 Google Pixel 2 and Pixel 2 XL Specs
Display: 5″ Full HD AMOLED (Pixel 2) | 6″ QHD+ pOLED (Pixel 2 XL)
Processor: Qualcomm Snapdragon 835 SoC
RAM: 4GB
Storage: 64GB/128GB
Rear Camera: 12.2MP 1.4μm f/1.8 with OIS + EIS, Laser AutoFocus + Dual Pixel Phase Detection
Front Camera: 8MP 1.4μm f/2.4 Fixed Focus
Battery: 2,700mAh (Pixel 2) | 3,520mAh (Pixel 2 XL)
Colors: Just Black, Clearly White, Kinda Blue (Pixel 2) | Just Black, Black & White (Pixel 2 XL)
Android 8.0 Oreo
Both Pixel 2 and Pixel 2 XL pack similar specs, only the screen and battery are different. Additionally, both devices also IP67 water and dust resistant. Both devices also feature dual stereo front-firing speakers. Unfortunately, the 3.5mm audio jack has to say goodbye. Google also added a pressure sensitive feature called Active Edge, which works similarly to HTC's Edge Sense.
The Pixel 2 and Pixel 2 XL are available for pre-order today starting at $649 in the U.S. Both products are also available in Australia, Canada, Germany, India, and U.K. Sadly, it seems that Malaysia will not be getting the devices. Guess we can only get it from our neighbor — Singapore, which will be launched later this year.