DJI today officially unveiled the DJI Spark in Malaysia, which will be distributed by ECS ASTAR Sdn Bhd, an authorized distributor for DJI products in Malaysia.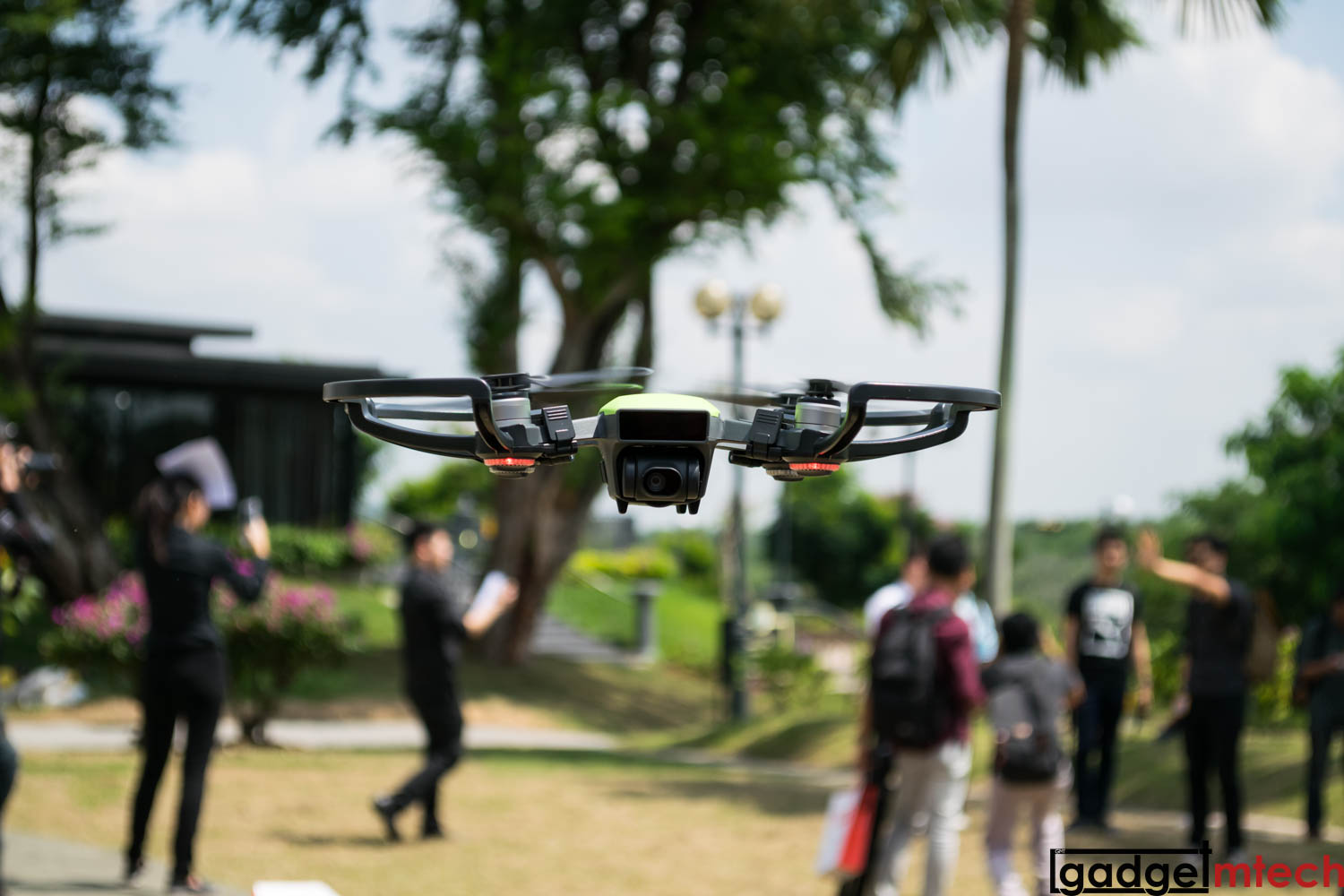 Weighs at 300g only, the Spark is the smallest consumer drone in the market. It features the new QuickShot Intelligent Flight Mode, which will fly along a preset flight path while recording a short video and tracking a subject along the way. There are four QuickShots available:
Rocket: Sending Spark straight up into the air with the camera pointed down
Dronie: Flying up and away from your subject
Circle: Rotating around the subject
Helix: Spiraling away from a subject as it flies upward
Additionally, existing Intelligent Flight Modes like TapFly and ActiveTrack are also available on Spark. A new TapFly sub-mode called Coordinate allows Spark to fly to a location you tap on your mobile device screen.
Furthermore, operators can switch to Sport Mode with the remote control, which allows you to fly the drone at 50kph max. The Spark will also be compatible with DJI Goggles for an immersive FPV flight experience.
In terms of camera, the Spark packs a /2.3" CMOS sensor that can capture photos of up to 12 megapixels and stabilized HD 1080p videos under normal flight mode. It also has 2-axis mechanical gimbal and UltraSmooth technology that reduce shake and rolling shutter effect.
It now also comes with two new shooting modes — Pano and ShallowFocus. You can also use the DJI GO 4 app to edit videos and share them directly to your social media platforms.
Last but not least, the Spark also comes with a FlightAutonomy system. With the FlightAutonomy system, the Spark is able to hover accurately with vision system assistance at up to 98 feet (30 meters) and sense obstacles from up to 16 ft (5 m) away.
Like all recent DJI drones, it can return to its home point automatically with a sufficient GPS signal. The Spark will also fly back to the preset home point if the battery gets too low or other problems.
In terms of battery life, the Spark has a maximum flight time of up to 16 minutes. When flying with the remote controller, it allows for 720p real-time video transmission from up to 500m away.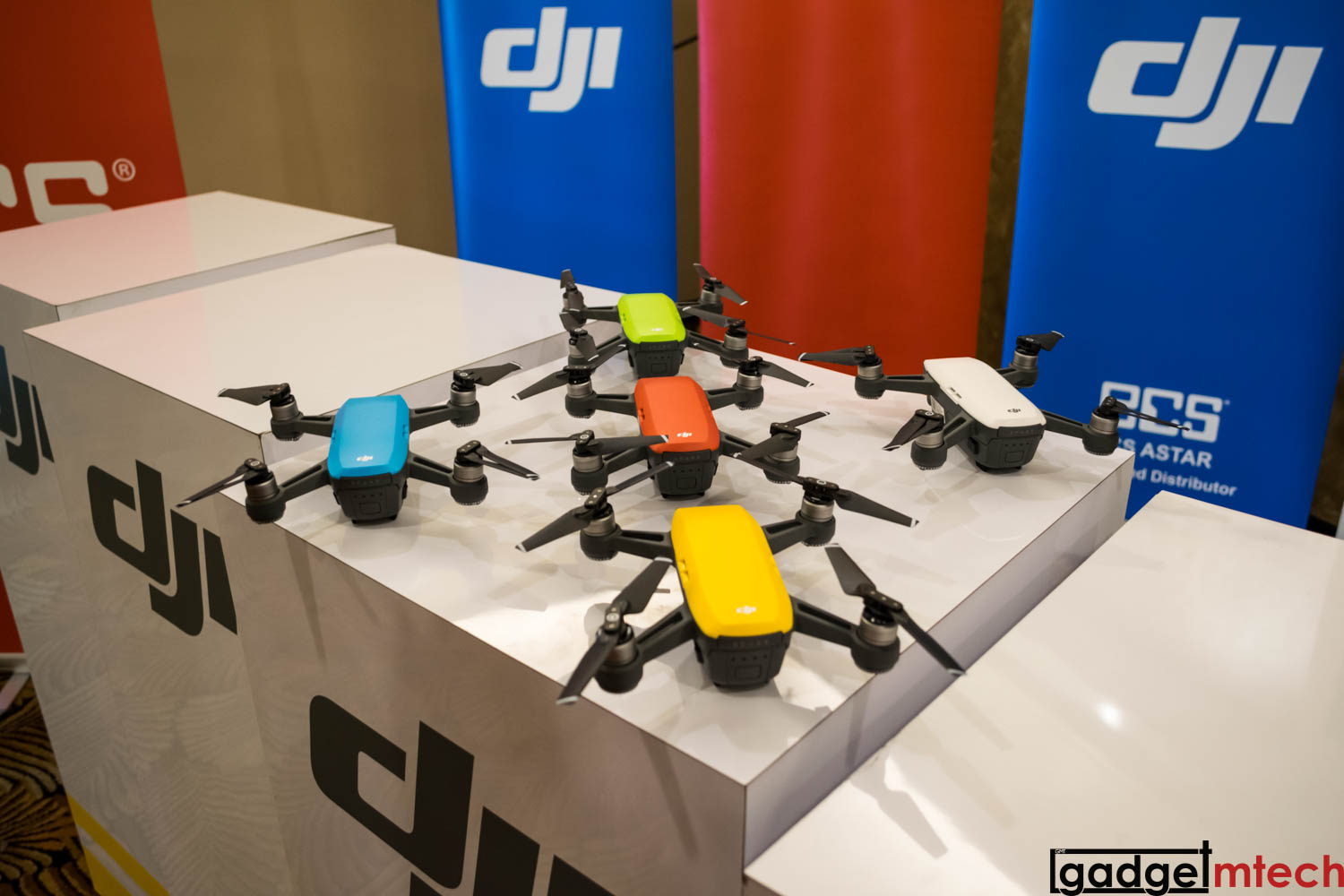 Officially retails at RM2,288, the Spark comes with an aircraft, a battery, a USB charger and three pairs of propellers. The Spark Fly More Combo, which includes an aircraft, two batteries, four pairs of propellers, a remote controller, propeller guards, a charging hub, a shoulder bag and all necessary cables, will price at RM3,188. However, it will be available at a later date, expect to be in mid-August. Colors wise, the Spark comes in Alpine White, Lava Red, Meadow Green, Sky Blue, and Sunrise Yellow. The DJI Spark is available at DJI Store, through ECS resellers and DJI Authorized Dealers across Malaysia. Duly note that availability may vary at different sales channels.