Digi today announced that the Voice-over-LTE (VoLTE) feature is now available on its 4G LTE network nationwide. VoLTE is a next-generation voice call technology that allows customers to enjoy better voice call quality for those with VoLTE-capable devices such as the newly launched Apple iPhone 7 and iPhone 7 Plus.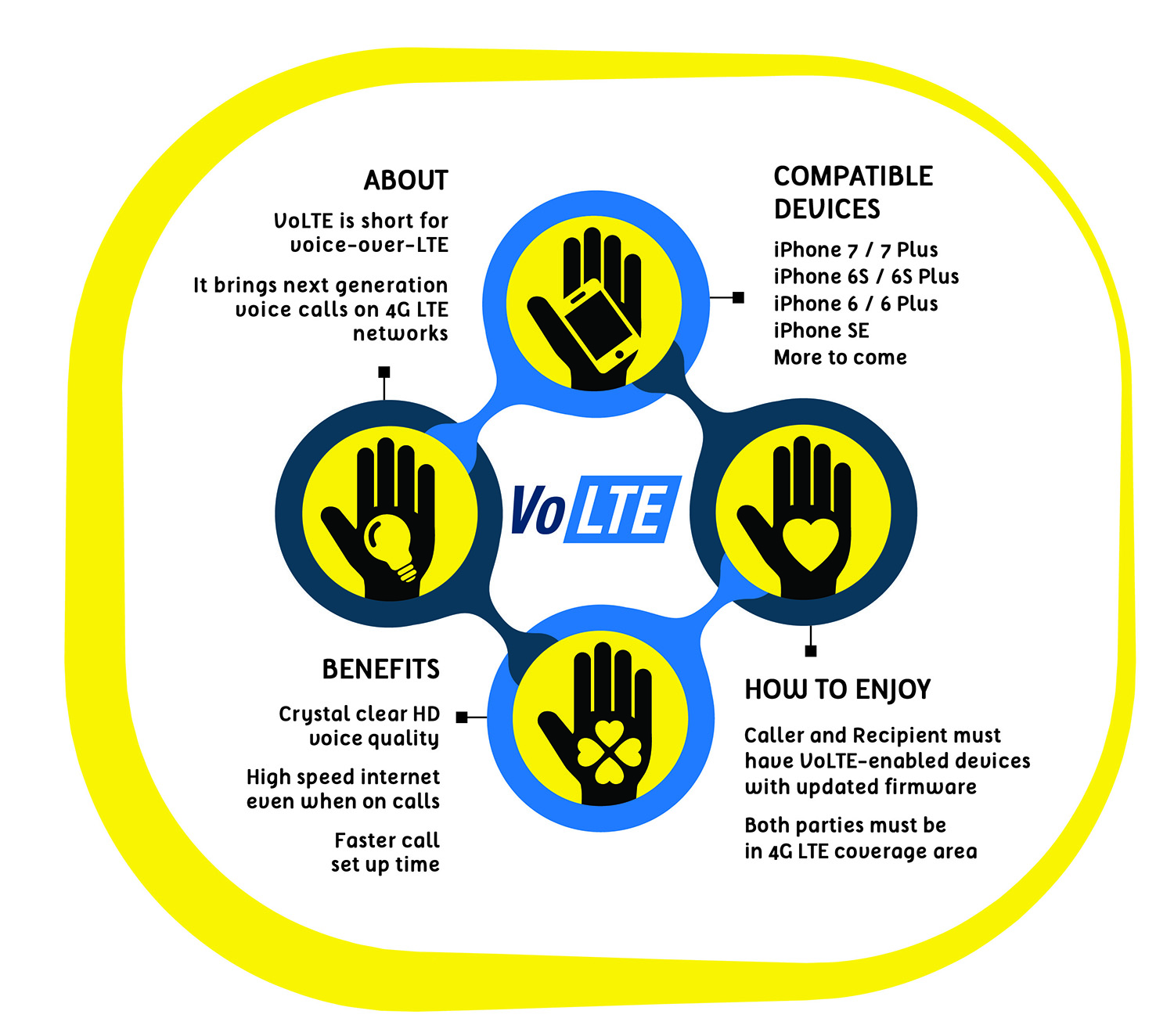 So, what is VoLTE? Basically it's a voice call feature connected over a 4G LTE network. Up to now, cellular voice calls in Malaysia for all telcos are generally made over 2G and 3G networks. The higher bandwidth of the 4G LTE network makes it ideal to transmit higher fidelity voice calls that Digi customers can now enjoy. Additionally, VoLTE also comes with a noise cancellation capability that eliminates most background noise for a clearer call experience.
VoLTE also allows customers to simultaneously surf the web, download or stream content from the internet at 4G LTE speeds while engaged on a voice call. You will also get a faster call set up time with VoLTE too.
To enjoy these features, make sure that both devices making and receiving the call must be VoLTE-capable with the feature switched on and with both customers located within Digi's 4G LTE coverage area. Digi's 4G LTE network now reaches 78% of Malaysians nationwide in 225 major cities and towns making it widely accessible for those with the appropriate devices to enjoy an improved call quality.
Currently, only phones like iPhone 7, 7 Plus, 6s, 6S Plus, 6, 6 Plus and SE are compatible with Digi VoLTE feature as long as you are running iOS 10.1 and activated VoLTE from the device settings. VoLTE capability in devices from other manufacturers will be rolled out soon in stages. For more information, visit here.