Digi revealed its latest international roaming pass that provides customers constant connectivity when travelling to Singapore. Digi RoamBorder now allows postpaid customers to use voice and Internet roaming in the island state as though they were at home.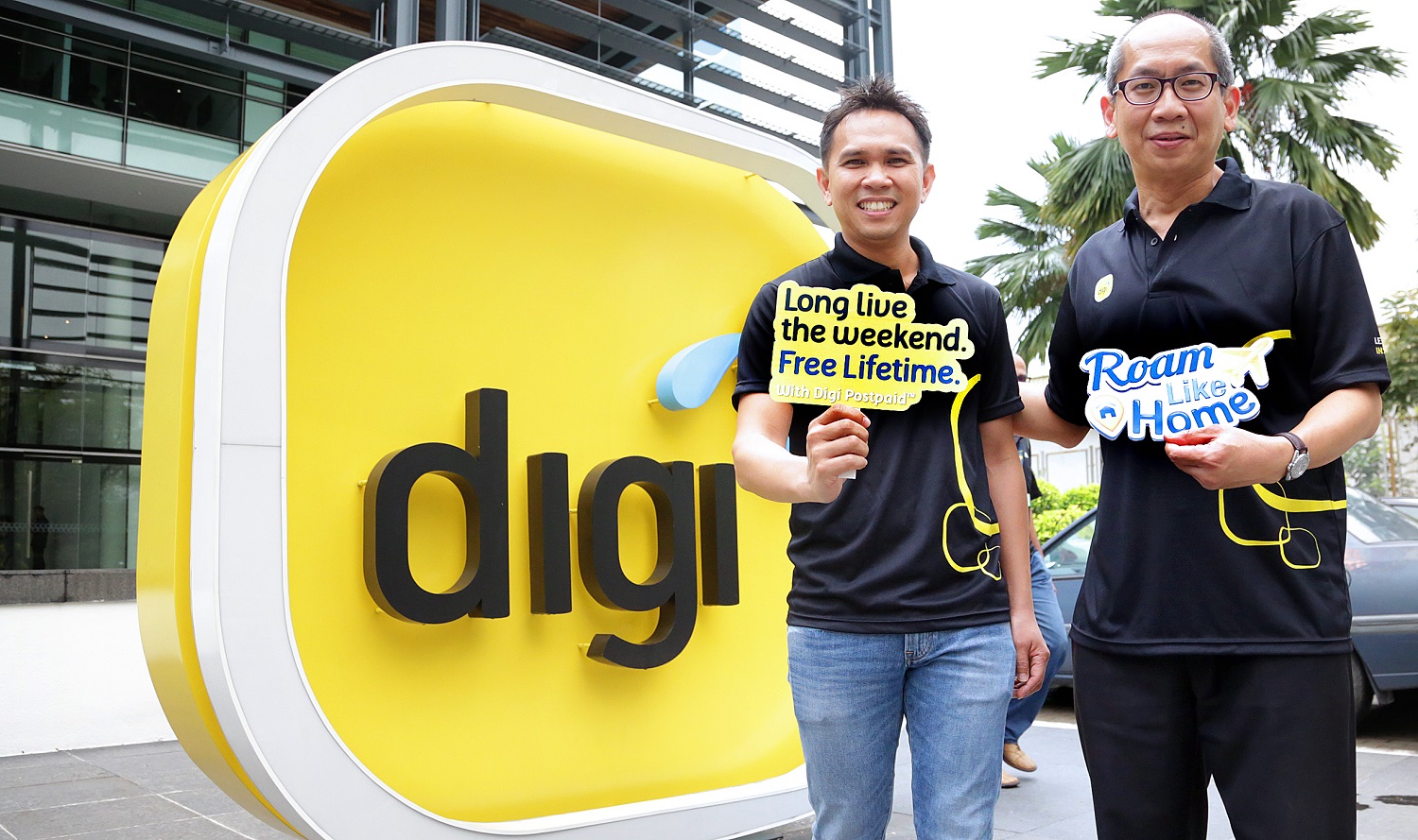 Partnering with Singapore's leading telco StarHub, the new Digi RoamBorder allows customers to connect to StarHub's network once they leave the Malaysian border. For only RM30 a month, you get 5GB data and 60 minutes talk time for making calls to Malaysia and Singapore numbers as well as receiving calls from any numbers.
We understand the importance of staying connected and RoamBorder will allow our customers to easily benefit from our partnership with StarHub so that they only need to maintain their Digi mobile phone number. This ensures our customers will enjoy a seamless transition between networks and achieve constant connectivity. In addition, Digi subscribers will receive generous internet roaming quota and calls bundled into the passes enabling them to stay connected to their loved ones at all times.
Additionally, the telco is offering a discount of up to RM30 for selected postpaid plans, which means you'll get free 5GB data and 60 minutes talk time in Singapore. This special discount is valid until December 2017, customers with selected rate plans that sign up before 1 December 2016 will also be able to enjoy full monthly rebates when signing up for the passes. The discounts are shown as below:
Digi Postpaid plan RM80 above — monthly RM30 discount
Digi Postpaid plan RM78/RM80 — monthly RM25 discount
Digi Postpaid plan RM78 below — standard price apply
As there are a lot of Malaysians now working in Singapore, it's really a sweet deal from Digi to have this offer.