Dell and Alienware unveiled their latest additions to the brands' gaming machine — Dell Inspiron 15 7577 gaming laptop and Alienware Aurora desktop.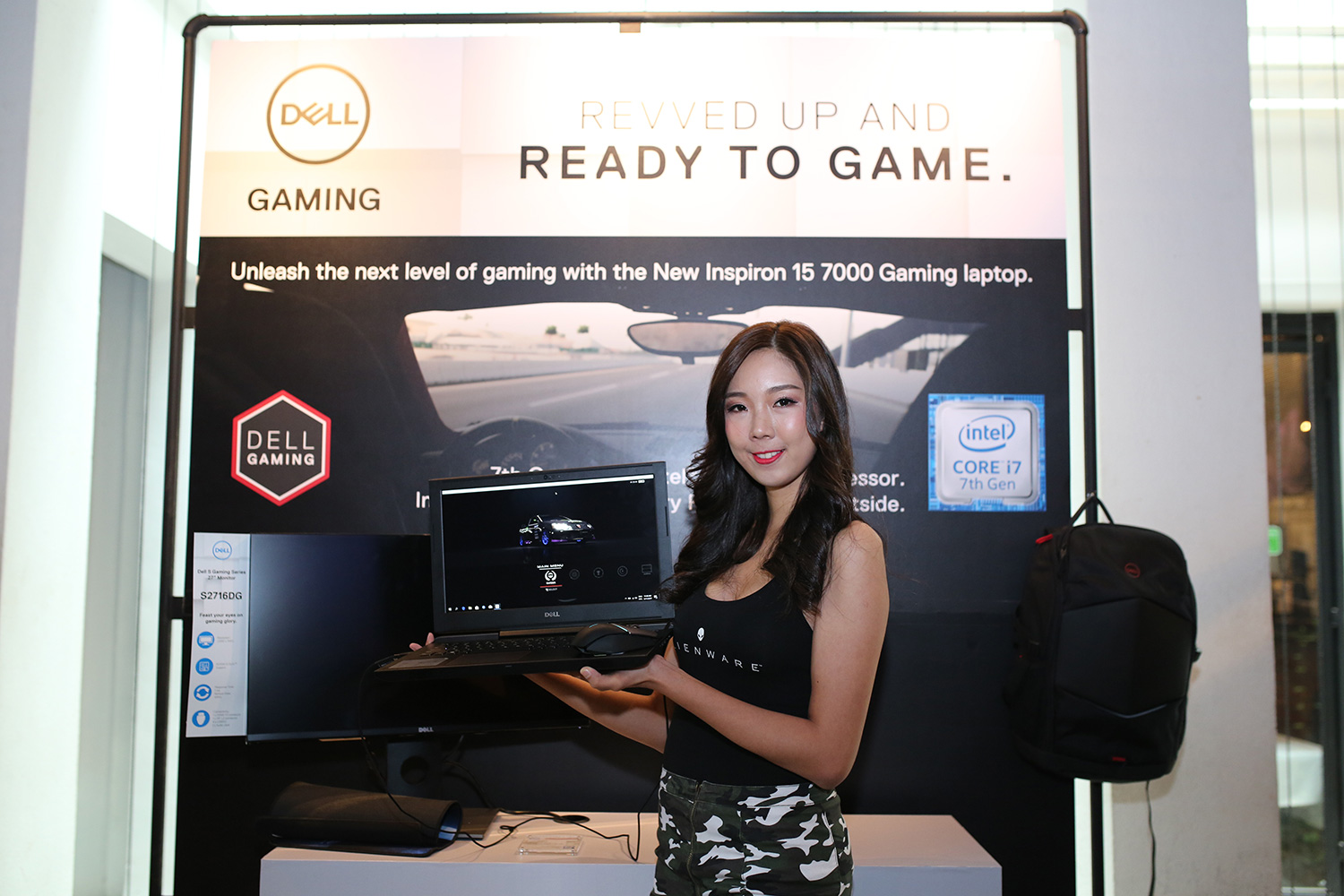 Dell Inspiron 15 7577 Gaming Laptop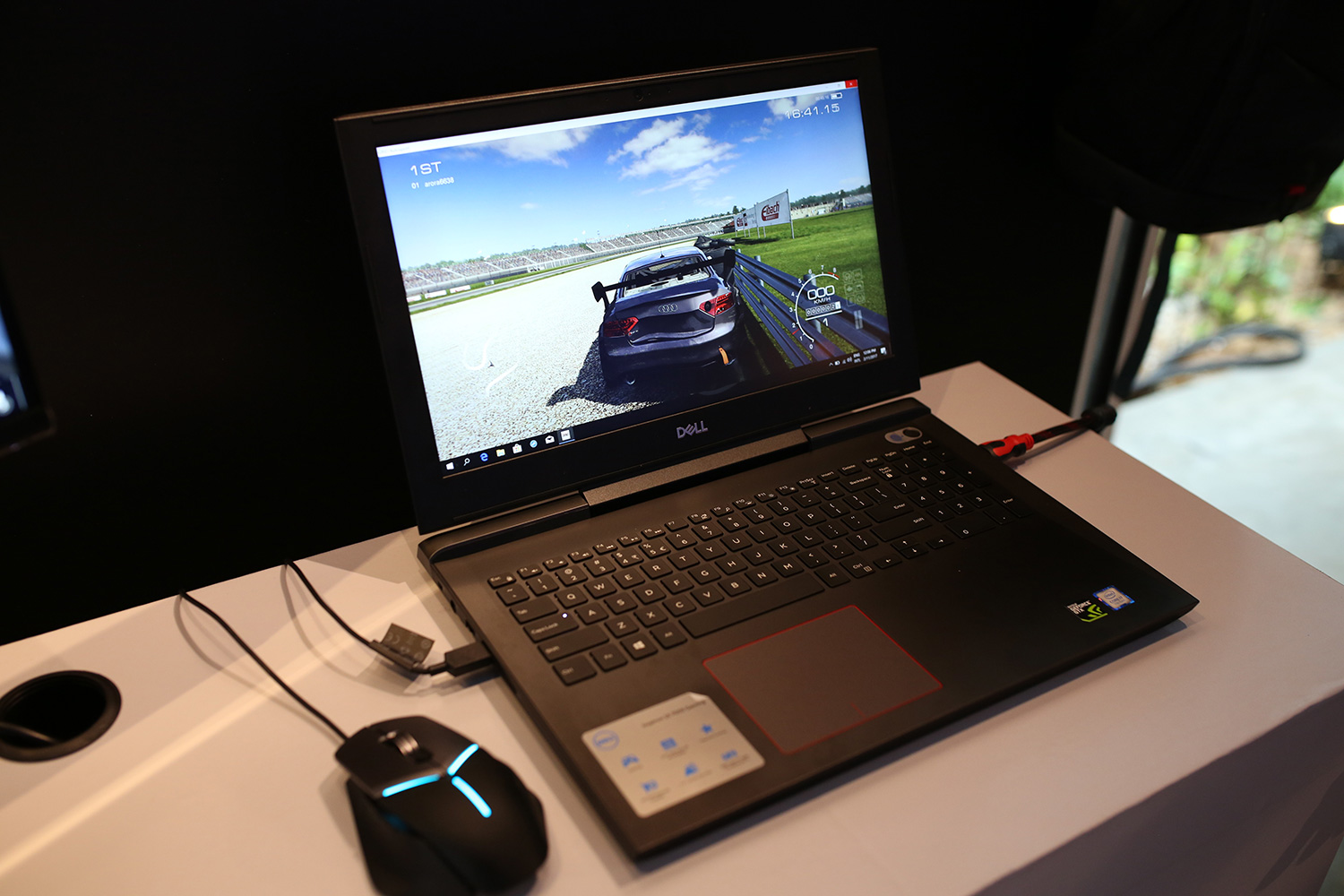 The new Inspiron 15 7577 offers NVIDIA GeForce GTX 1060 discrete graphics and NVIDIA Max Q Design technology, 7th Gen Intel quad-core CPU options and dual fans to keep the system cool and quiet while powering through challenging games.
The monitor comes with anti-glare IPS wide viewing angle Full HD display provides excellent visual clarity and its audio are tuned with Waves MaxxAudio Pro software delivers precise audio.
The laptop also comes with 2×2 WiFi antenna design provides great wireless performance, while the SmartByte software prioritizes gaming and video content to keep games and videos smooth even during large file downloads.
A new quick-charge battery gets up to 80% capacity within an hour and the Thunderbolt 3 multi-use port connects multiple devices (including support for up to two 4K displays) to the laptop with transfers up to 40Gbps.
The Dell Inspiron 15 7577 gaming laptop is now available in Malaysia, retailing from RM3,899.
Alienware Aurora Desktop
The new Aurora Desktop system is the first in Alienware's line to be paired with Intel's 8th Gen six-core CPUs. It also comes with Alienware's AlienFX lighting works with more than 150 titles such as Sid Meier's Civilisation VI, Shadow Warrior 2 and Agents of Mayhem for in-game lighting effects.
Being in a MATX format, the Aurora is Alienware's smallest dual-graphics mid-tower desktop. It provides excellent performance and upgradability for jumping into 4K gaming and VR, with CPU liquid cooling, overclocking and other amenities for full-power gameplay.
The new Alienware Aurora desktop is now available in Malaysia, retailing from RM4,999.
Alienware also launched the following peripheral:
Alienware 34" Curved Gaming Monitors: With either WQHD (3,440×1,440) resolution (AW3418DW) or WFHD (2,560×1,080) resolution (AW3418HW), features the iconic Alienware design with custom AlienFX lighting with ultrathin bezels that elevate gameplay. The curved monitors allow for greater game immersion integrated with NVIDIA G-SYNC technology for smooth, tear-free gameplay.
Alienware 25" Gaming Monitors: With either NVIDIA G-SYNC (AW2518H) or AMD FreeSync, (AW2518HF), offers fast, responsive gameplay with virtually no input lag, at an extremely rapid 1ms panel response time, and a native 240Hz refresh rate. With three preset display modes, full adjustability, single-diecast stand legs, and a seamless panoramic multi-monitor view with an ultra-thin bezel in 1,920×1,080 resolution, the Alienware 25" gaming monitor is perfect for any gamer.
Alienware Pro Gaming Keyboard: Amplifying the gaming experience, the Alienware Pro Gaming Keyboard (AW768) with optional palm rest exemplifies all the essential design components of the Advanced Gaming Keyboard, and elevates the engineering innovation with dedicated volume roller and 13 zone-based RGB AlienFX backlit lighting options. A keystroke can mean the difference between winning and losing, and onboard memory adds a new level of intelligent options for assigning keystroke combinations ultimately increasing efficiency to command and conquer opponents.
Alienware Advanced Gaming Keyboard: Blending gamer-friendly design features and intuitive software, the Alienware Advanced Gaming Keyboard (AW568) with optional palm rest delivers a premium gaming experience at an affordable value. Featuring mechanical keys with brown switches, with more precise, responsive and consistent key strokes with five keys dedicated for macro commands that give gamers a competitive edge. Personalising the gaming experience, Alienware's sophisticated software, Alienware Control Center, allows gamers the ability to configure all keys to desired commands.
Alienware Elite Gaming Mouse: Further enhancing the premium gaming experience, Alienware Elite Gaming Mouse (AW958) incorporates all the game-ready innovation of its capable sibling, and leverages advanced custom ability innovation with swappable grips, up to 13 programmable buttons, perfect for MMOs (massively multiplayer online games) like World of Warcraft and four variable levels of weight adjustment providing ultimate control over cursor precision and movement speed to dominate opponents.
Alienware Advanced Gaming Mouse: Fusing ergonomic design for increased comfort and intelligent software with gaming-grade performance, the Alienware Advanced Gaming Mouse (AW558) offers multiple configurations with on-the-fly DPI to switch between precision and speed style gameplay. Outfitted with nine unique buttons for in-game customisation.