Introduction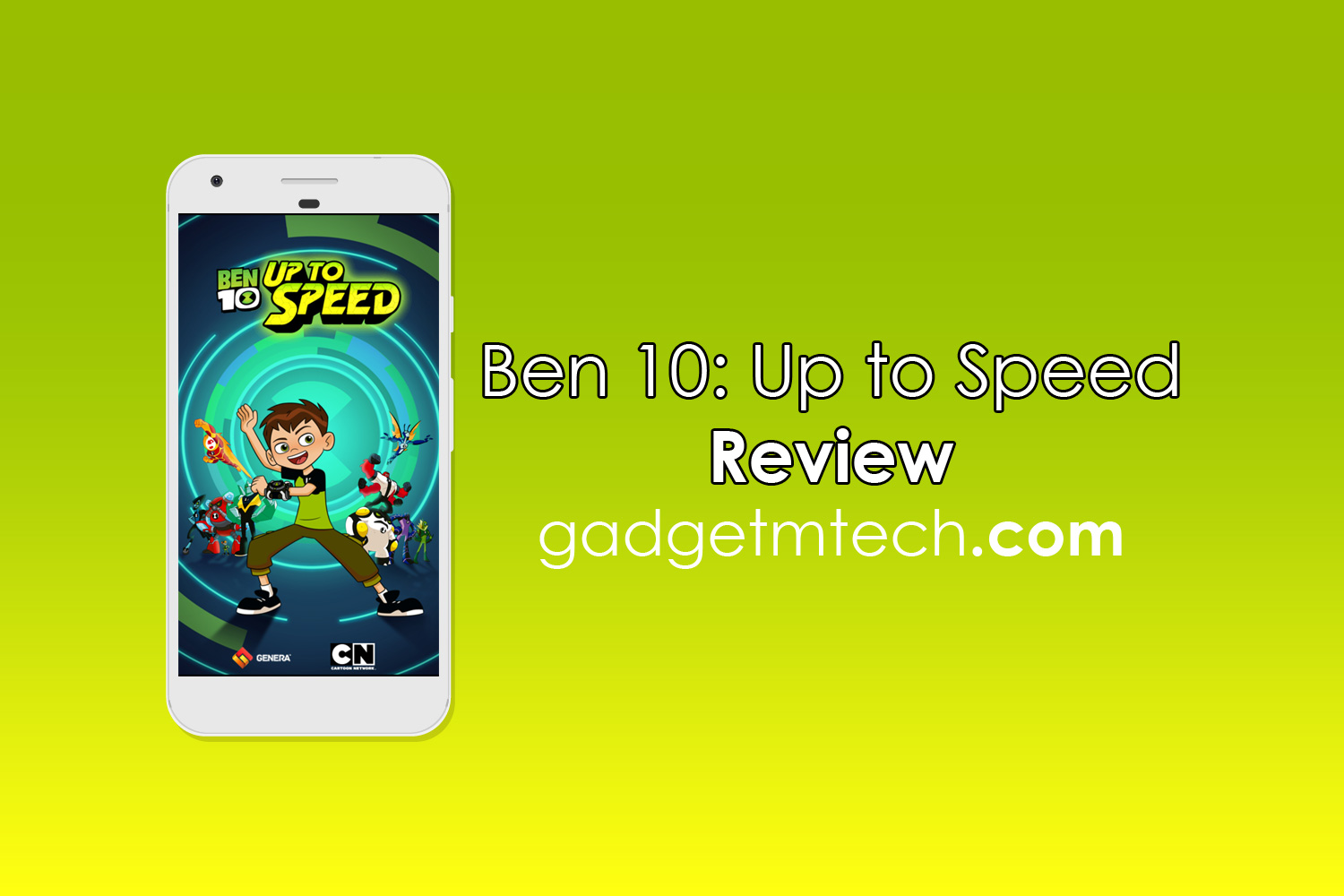 Ben 10, one of my childhood cartoons I used to watch on Cartoon Network. As I grow older, there's not much time for me to watch those cartoons and TV series shows, all because of the assignments. Thanks to the folk working with Cartoon Network, I was able to get the latest game, Ben 10: Up to Speed, which is currently available for all devices running on at least Android 4.0 or iOS 6.0 at the price of RM12.99 for Android and RM12.90 for iOS, $2.99 in the America. Without further ado, let's just get started with the review!
Gameplay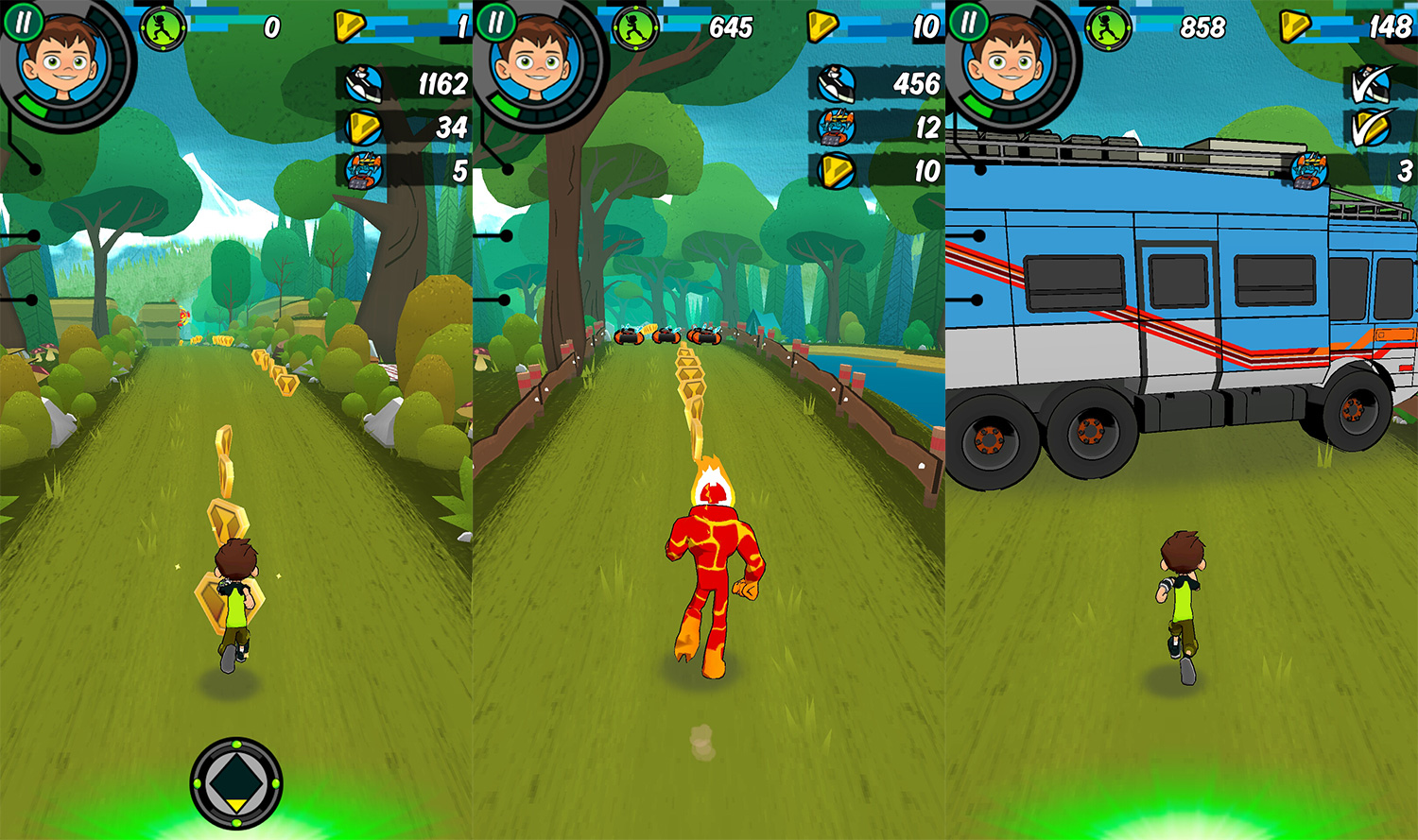 The gameplay is basically pretty similar to games like Subway Surfers and Temple Run. However, there are still some differences, though. It is not all about how far you can reach to create a new high score but is more on story-based that has many levels with somewhat a satisfying rewarding system if you finish the particular level.

There are many tutorials each time when you start the game with something new, which is pretty good since this game is slightly more complicated compared to Subway Surfers and Temple Run. I've already mentioned that it has many levels, which you can see on the home screen.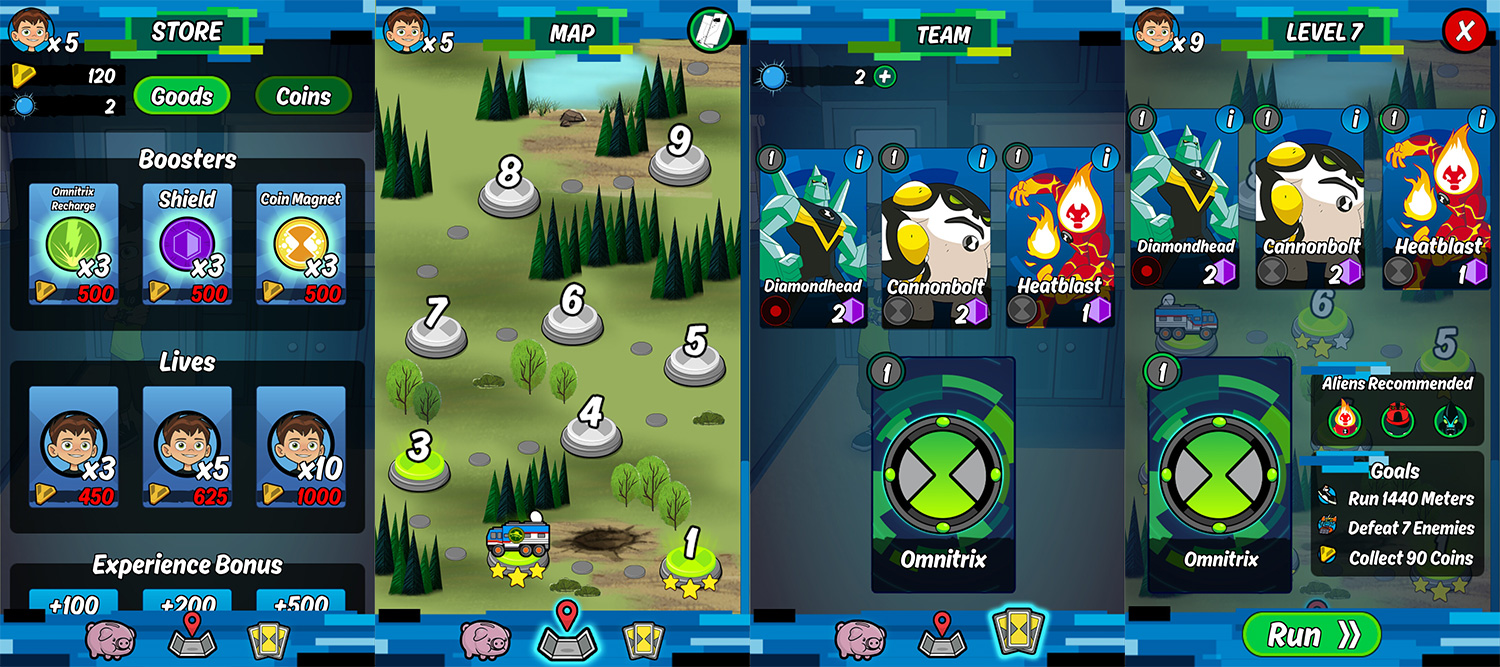 There is also a store when you swipe to the left part of the screen, which you can purchase the boosters and lives using the in-game coins, you can purchase the in-game coins using real money if you are really that desperate. Swiping to the right part of the screen is where you can locate your heroes, only three aliens can be selected at once and it is pretty useful when you are playing different levels. Different levels will recommend you to use different aliens before you start playing.

As for the aliens, all are the same as the original Ben 10 Aliens since it's actually a game by Cartoon Network. While you are running, the Omnitrix (the watch) will charge up and you can transform to an alien once it's fully charged. It is recommended to transform to an alien when you see the alien symbol so that you can get past the obstacles to collect some extra coins and even the reward pack.There will be many enemies during the running and you can swipe the screen to attack the enemies or dodge them, tap on the alien and you will be using its special skill to attack all those enemies. You can attack those enemies using the same methods as well in human form, but there's no special skill.

As for the rewarding system, each level has three goals and you'll need to complete all in order to get three stars rating. Each time you complete a level, you'll gain EXP to up your level and even receive some extra coins as well as some reward packs which will boost your Omnitrix and your aliens powers. The Boosters will appear when you first started to run so that you can have some advantages throughout the running like absorbing all the coins automatically and so on.
Graphics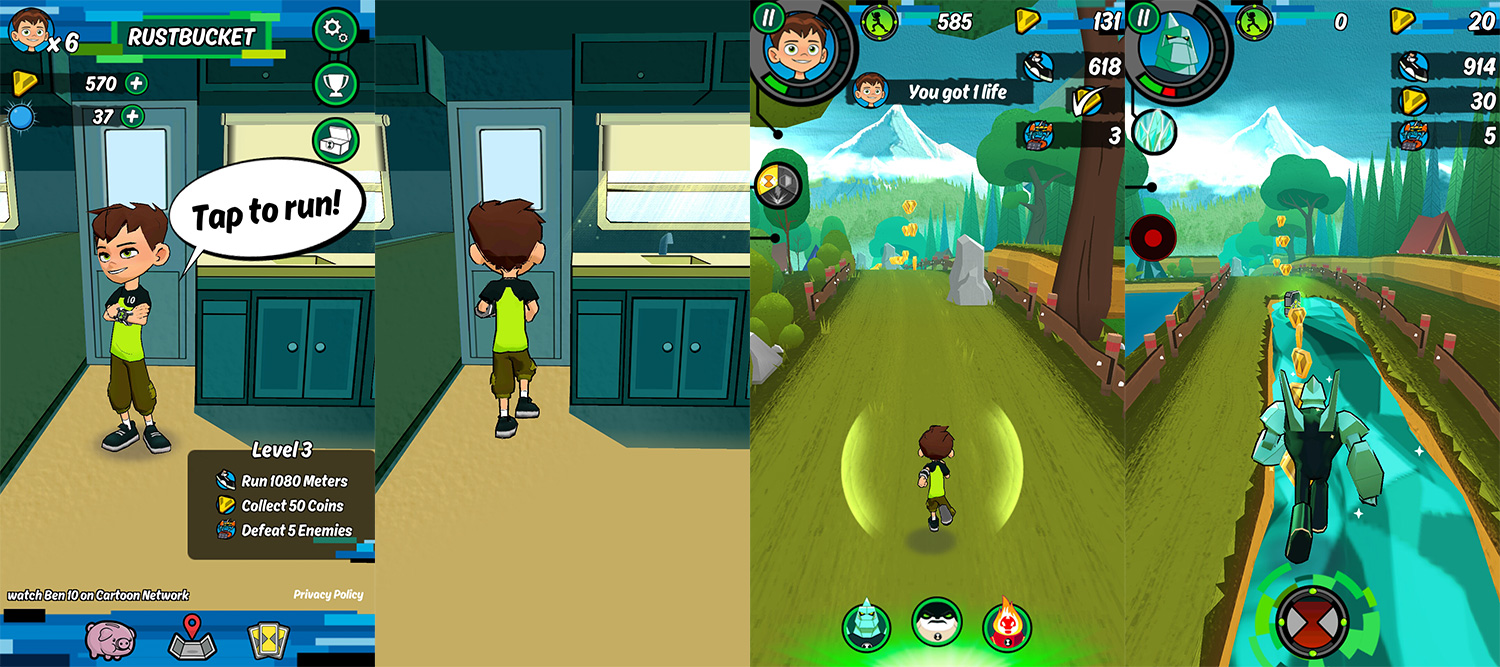 In terms of graphics, when I first entered the game, I felt so surprised as I didn't know that the looks of all the characters had changed to more cartoonish, which isn't a bad thing since this cartoon show is targetted for the kids.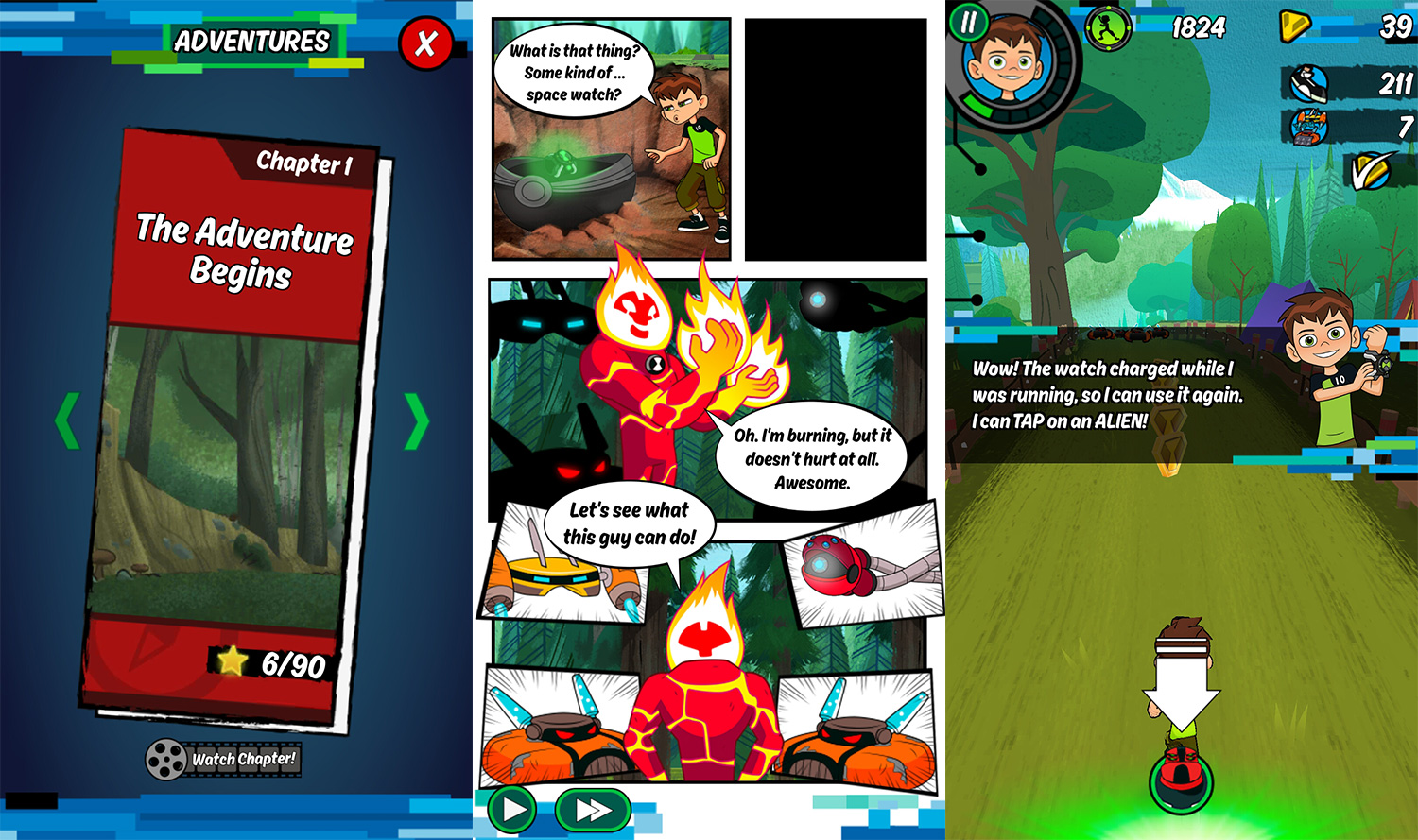 The graphics look good but there are some glitches such as some graphics lag and response delays, especially when Ben is going to start running. Other than that, everything is fine. There's also the comic panel introduction so that you can roughly know about the storyline like how Ben got the Omnitrix.
Final Words
Pricing at RM12.99 for Android and RM12.90 for iOS, the Ben 10: Up to Speed is a really good game that marketed for the kids between the age of 6 to 12. However, I don't really think that it's worth to purchase this game as there are many better games right now are free. Don't get me wrong, it's unique with different levels and the gameplay style is fun, but I don't think that spending money to buy a game like this for your child is a good choice, it's better to get some educational toys even though they might cost more than the game. Plus, it's not good for kids to start touching the gadget at such a young age.