Introduction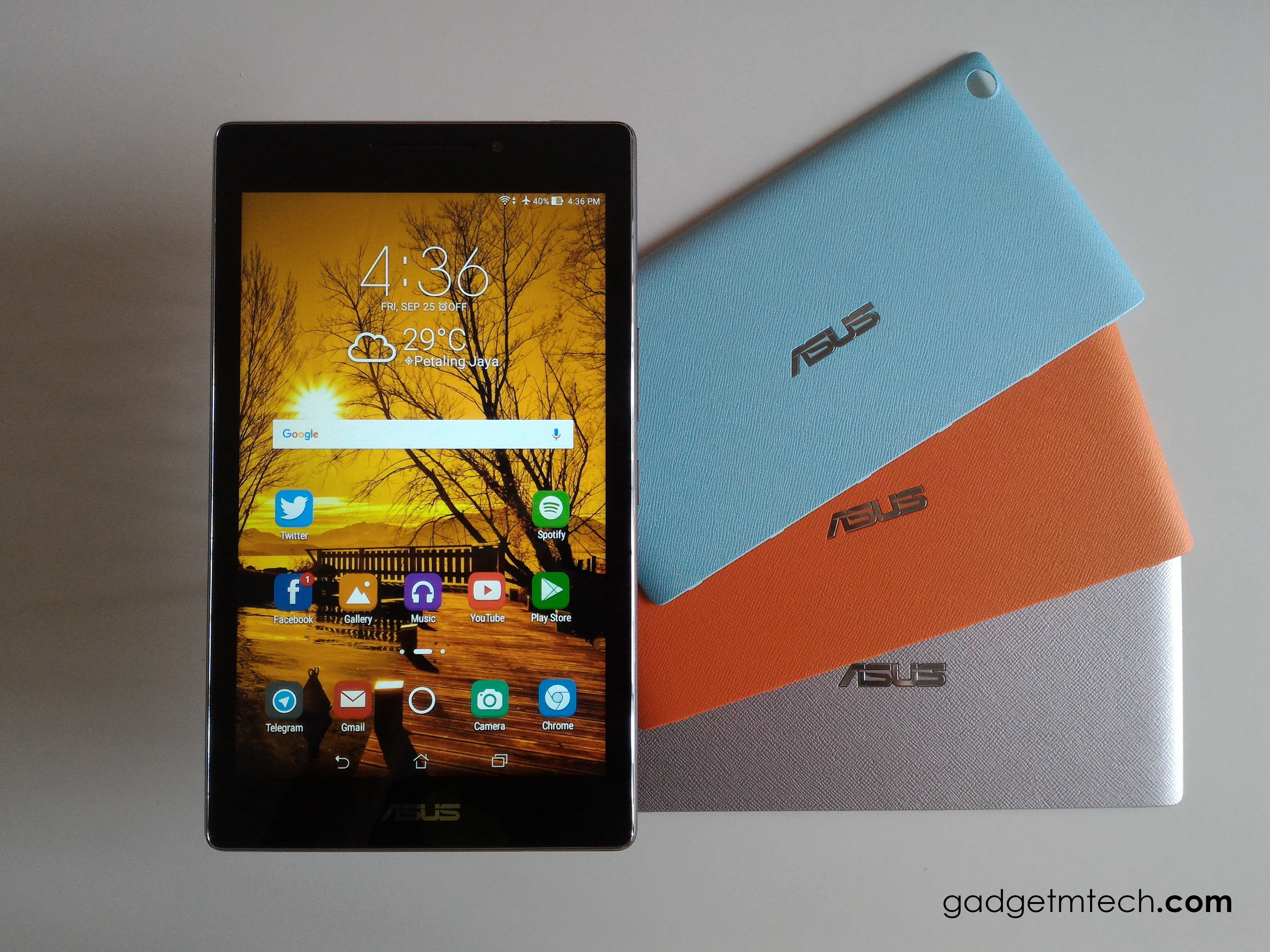 First, there was ZenBook in ASUS laptop lineup. Then, the ZenFone debuted last year at CES 2014. Now, here comes the ZenPad! The ZenPad lineup is going to replace the Fonepad and MeMO Pad series. It seems that ASUS really loves "Zen" a lot. Still remember recently we have unboxed the ZenPad 7.0 (Z370CG)? Well, the full review is here!
ICYMI: ASUS ZenPad 7.0 (Z370CG)
Exchageable Back Covers, First in a Tablet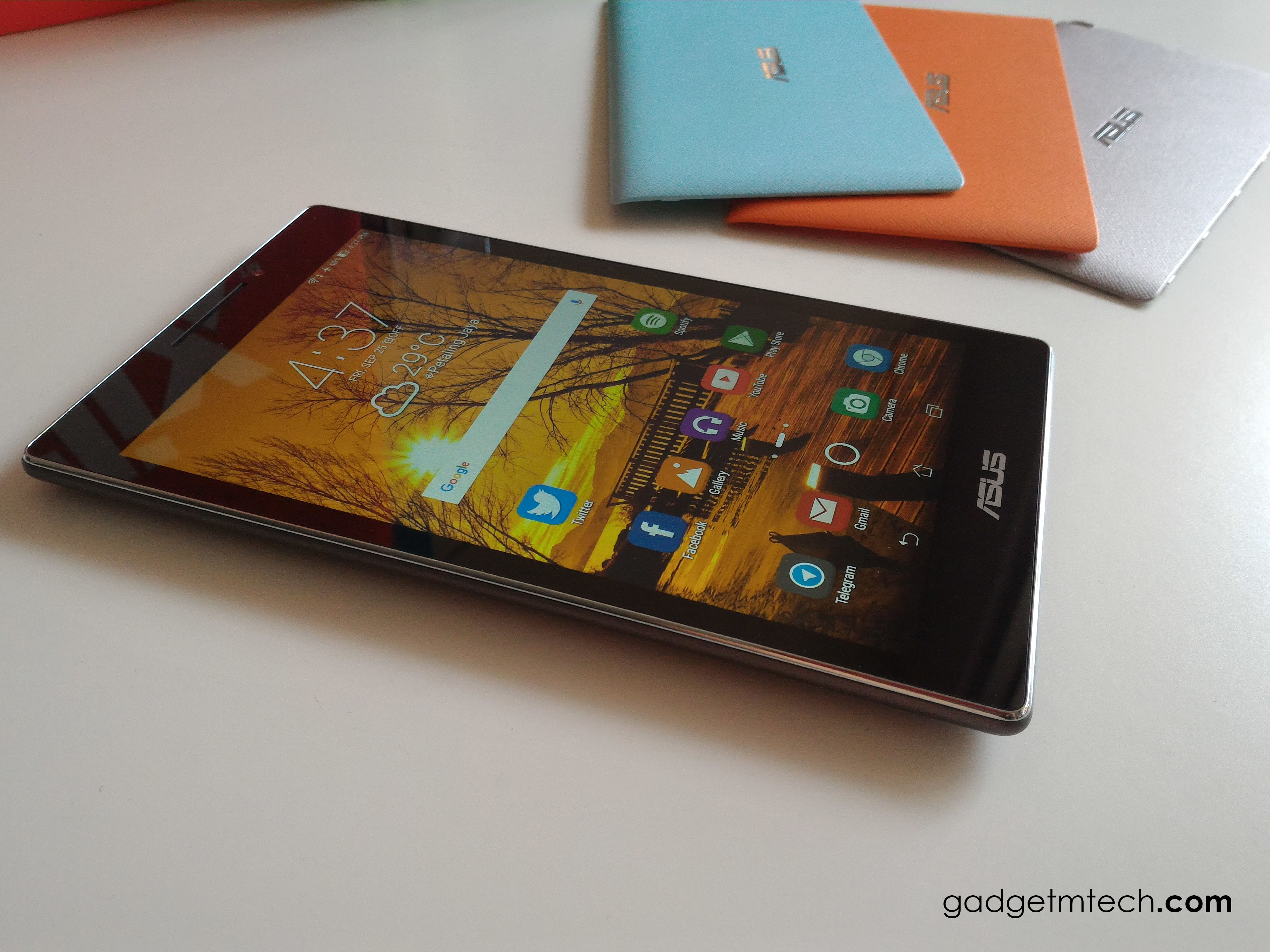 One thing ASUS highly promotes about the ZenPad series is the exchangeable back covers. For the first time, you are able to swap the back cover with different Zen Cases, or some other accessories like the Audio Cover and Power Case. The Audio Cover is my favorite by the way.
2015 is all about big screen in small form factor. The ASUS ZenPad 7.0 has up to 72% screen-to-body ratio, thanks to its narrow bezel. You can hold it comfortably with one hand, but one-handed usage definitely out of control.
Audio Cover & Power Case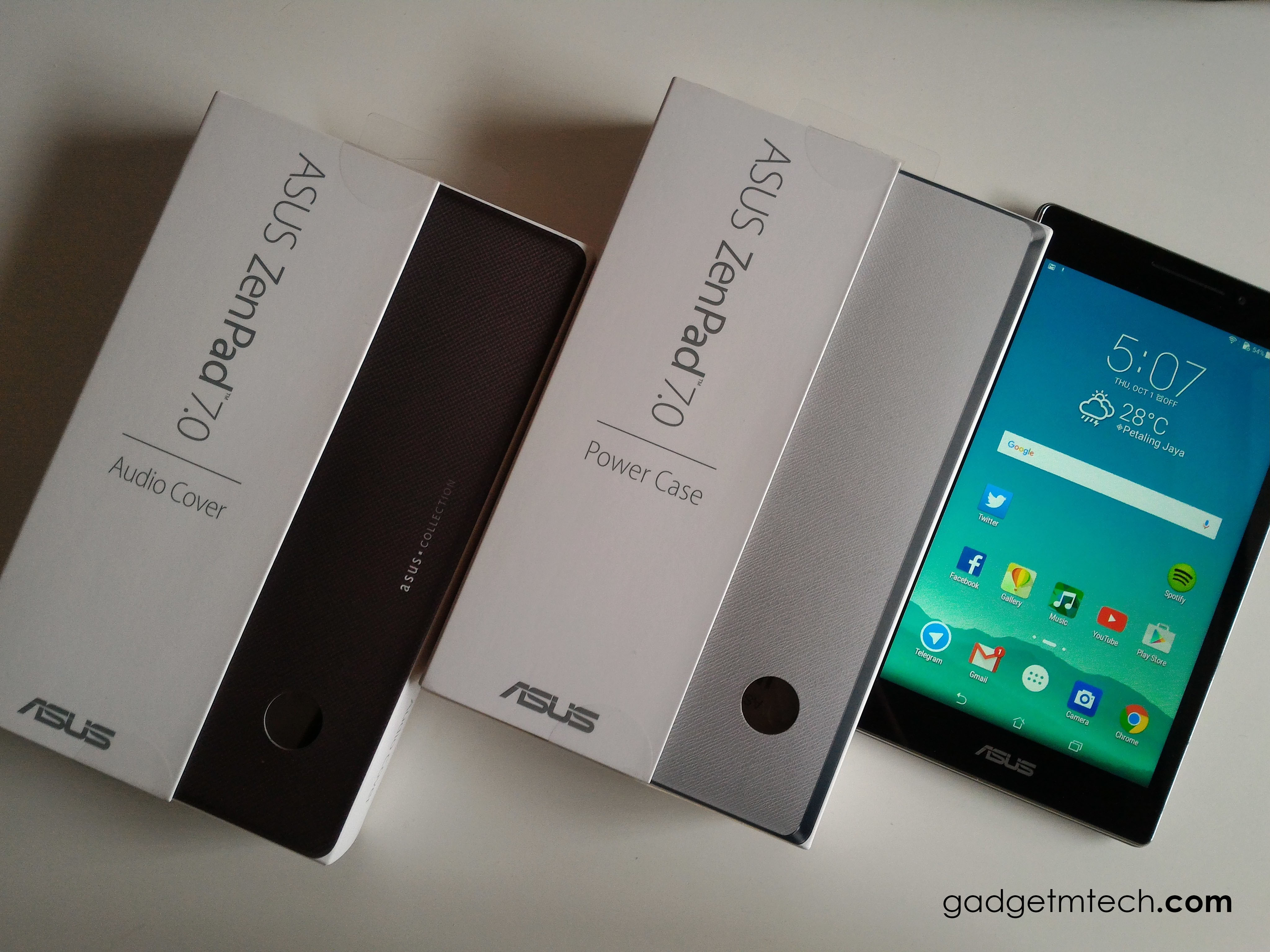 ASUS Malaysia is generous enough to pass us the Audio Cover and Power Case. And I really like both of them a lot, especially the Audio Cover!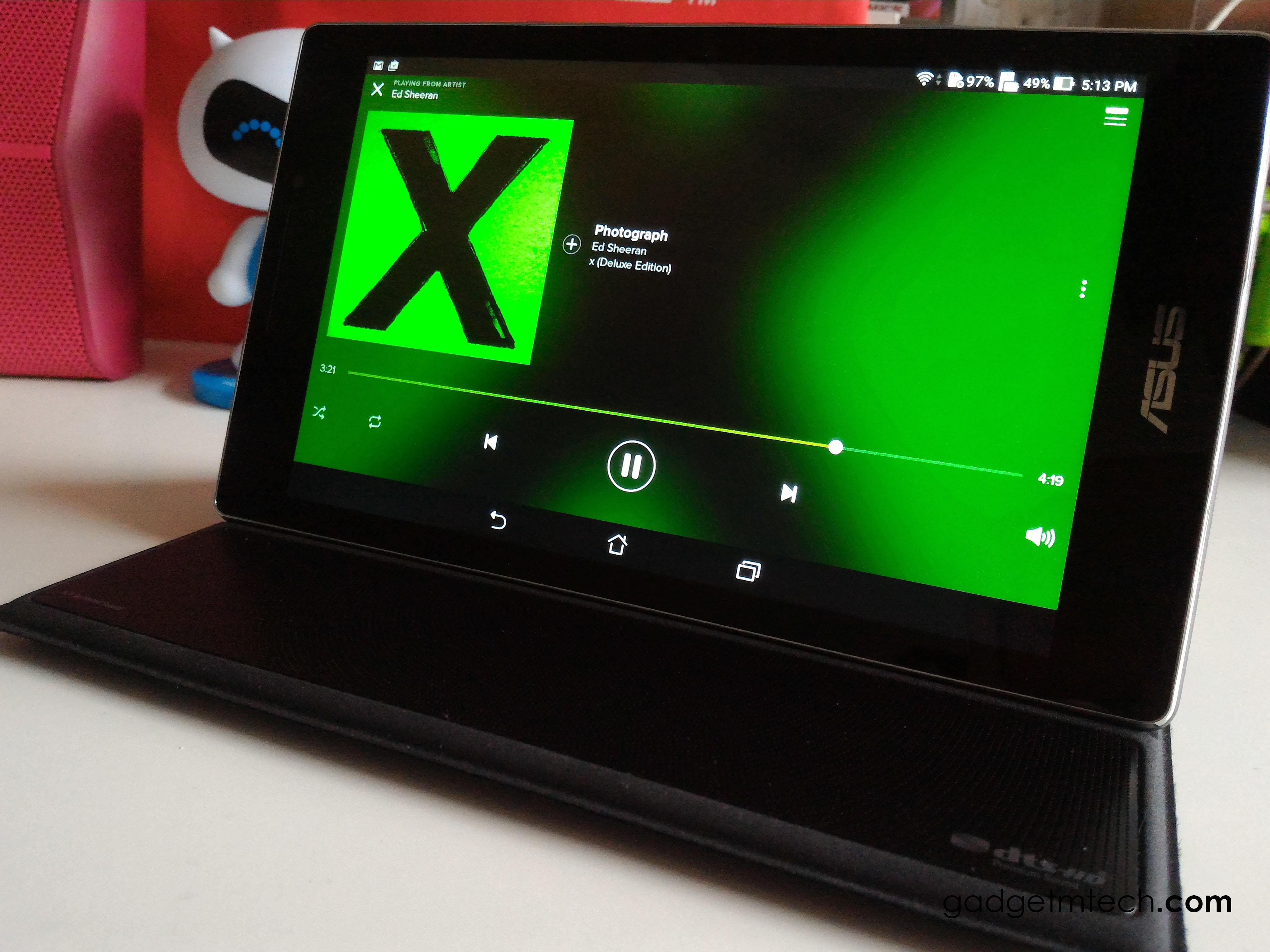 Why do I need an Audio Cover? If you haven't noticed already, the ZenPad 7.0 speaker actually doubles up as an earpiece. And its DTS-HD Surround Sound 5.1 system only works when you plugged in your earphones, or with the Audio Cover.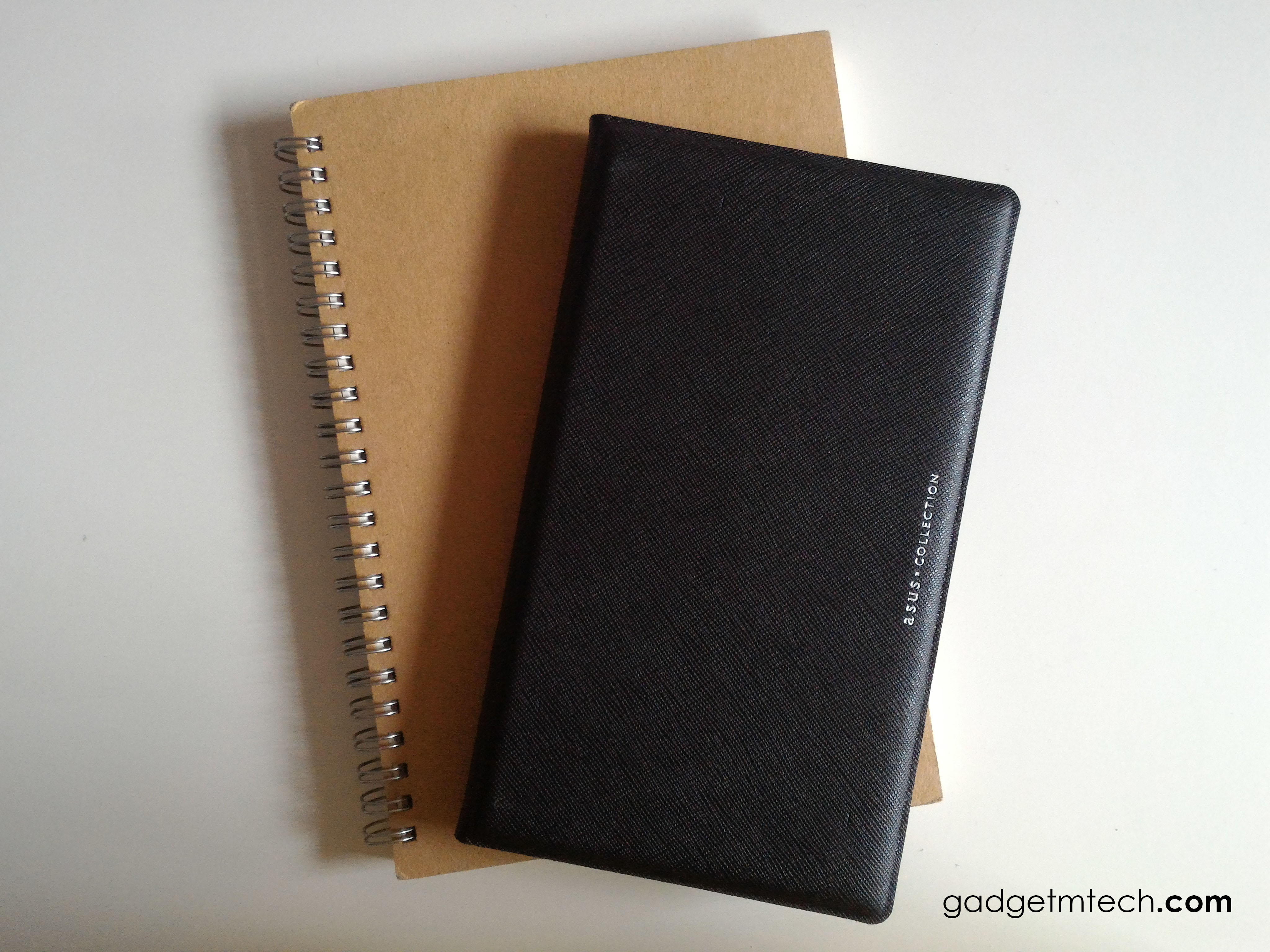 When the Audio Cover is attached, it actually looks like a high quality notebook at a glance. I enjoy a lot of watching videos and listening music with the Audio Cover, there's a downside though. The only downside is that the volume isn't as loud as I expected. But hey! Even if its volume is loud, I don't think I'll play the songs with maximum volume.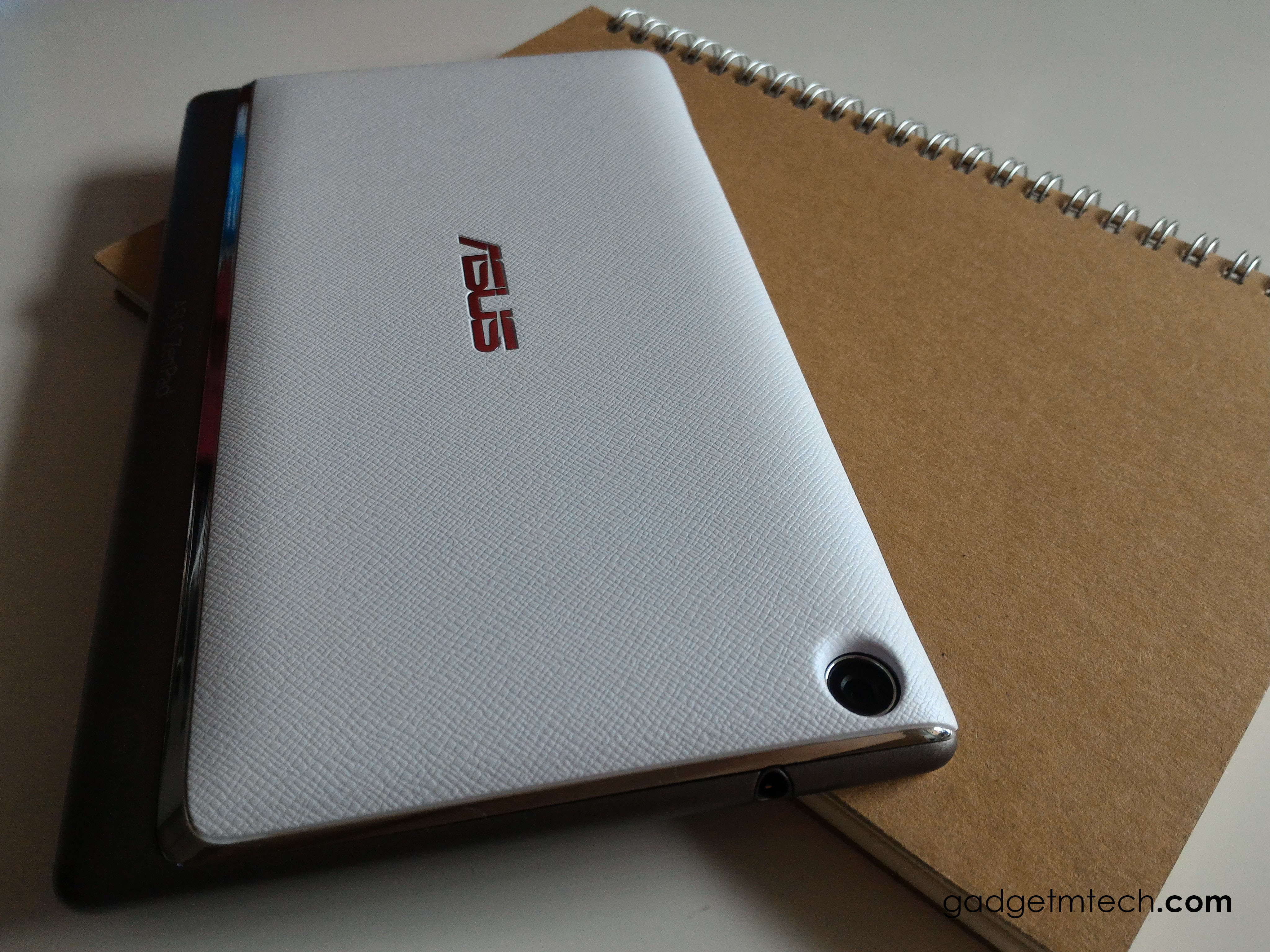 The Power Case, is an extra battery for the ZenPad 7.0. It increases the battery life of the ZenPad 7.0 by two times. However, please be noted it only applies when you are not using the ZenPad while charging, instead of using it while charging.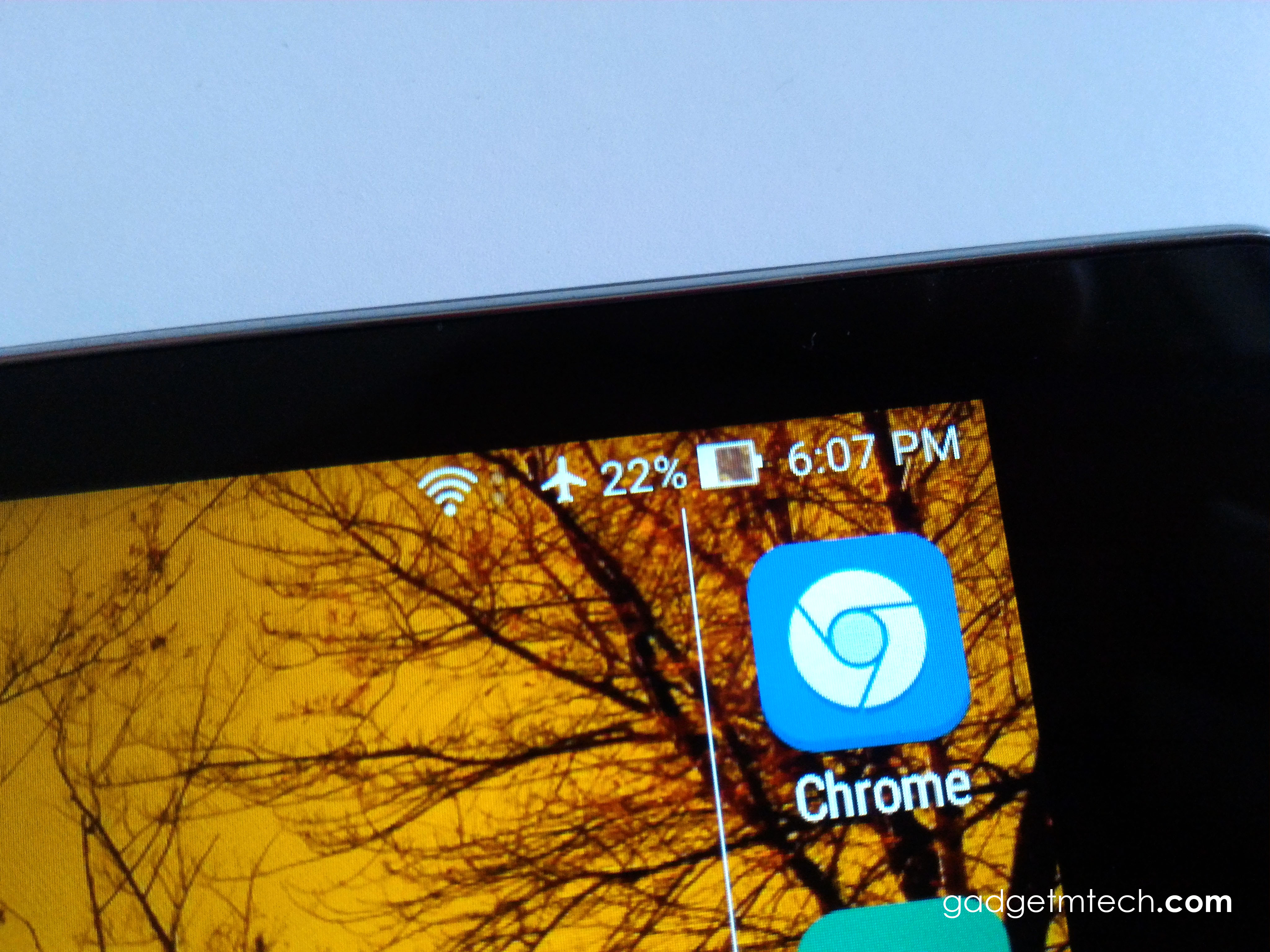 Speaking on battery, I have to admit that the battery life of the ZenPad 7.0 is crap. The 13 Wh battery struggles to get into a full day battery life. I'm using the ZenPad 7.0 as a tablet, which means there's no SIM inserted. Chrome, Facebook, Spotify, Twitter and YouTube, that's what I used everyday.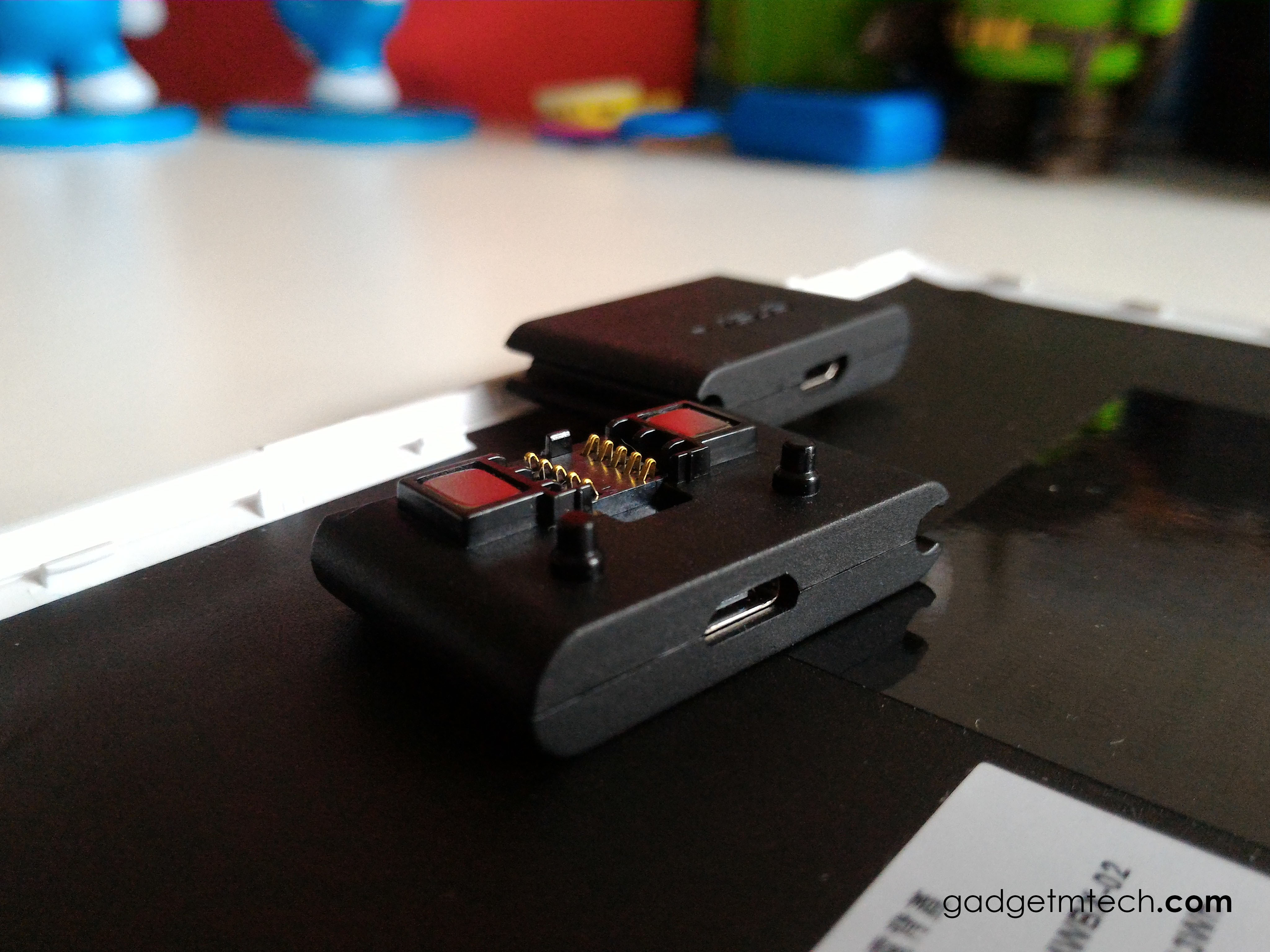 Thankfully, the Power Case is here to rescue. Back to the Audio Cover and Power Case, you can actually charge both accessories with the ZenPad, but it takes longer time to get both Audio Cover/Power Case and ZenPad fully charged. Another way to charge the accessories is using its own magnetic charger. The magnetic charger comes with Micro USB port, it's just like an adapter.
Intel Atom x3 Processor and ASUS ZenUI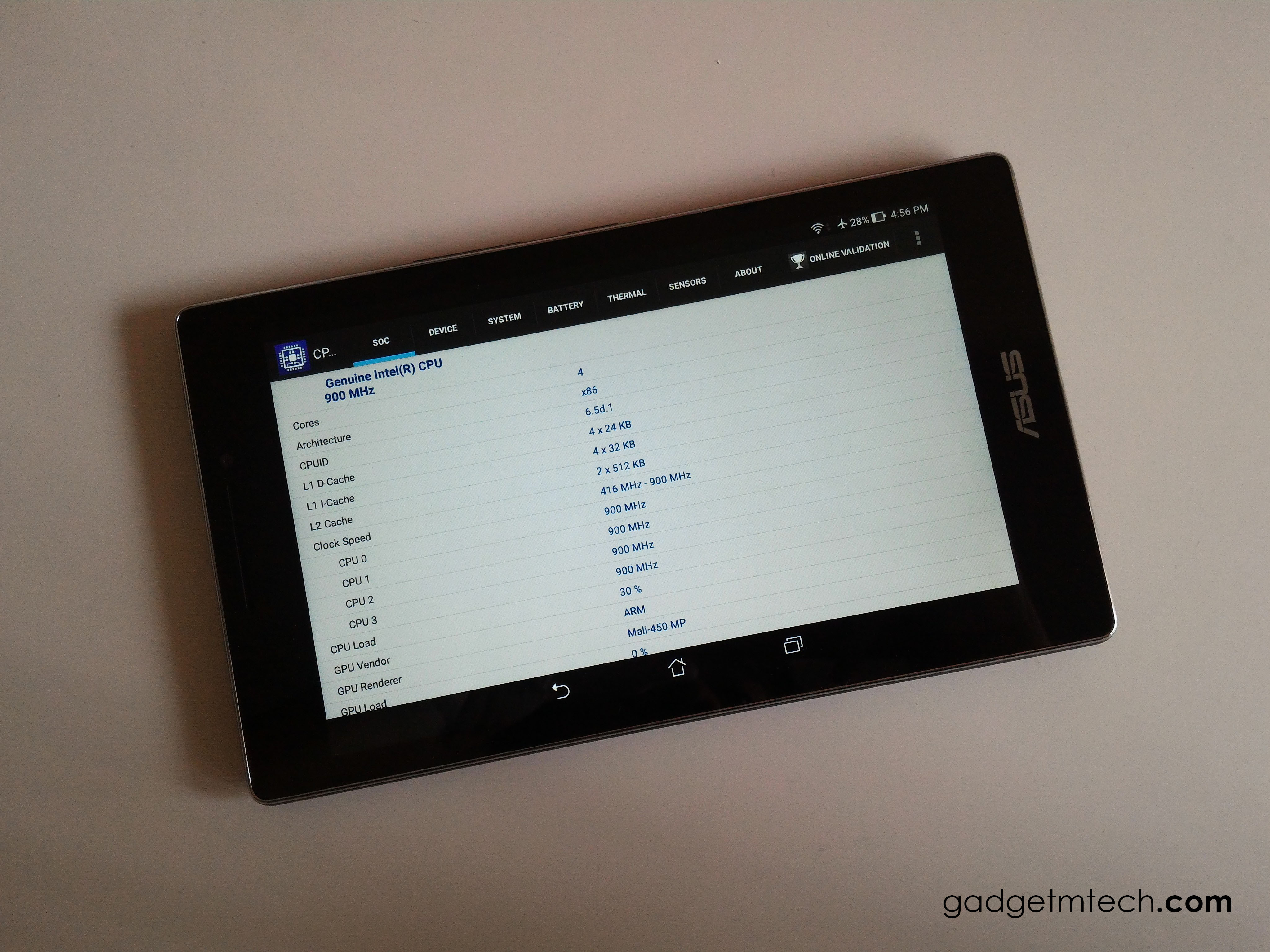 The ASUS ZenPad 7.0 is powered by Intel Atom x3 quad-core 64-bit processor with 2 GB of RAM. Let's just move to the point, because what everyone wants to know is just whether is it smooth or not. Being an affordable tablet, the ZenPad 7.0 definitely won't perform as well as iPads or Nexus tablets. It's normal to experience lag or hiccups when using the ZenPad 7.0 as the Intel Atom x3 processor still not fully optimized with ASUS ZenUI.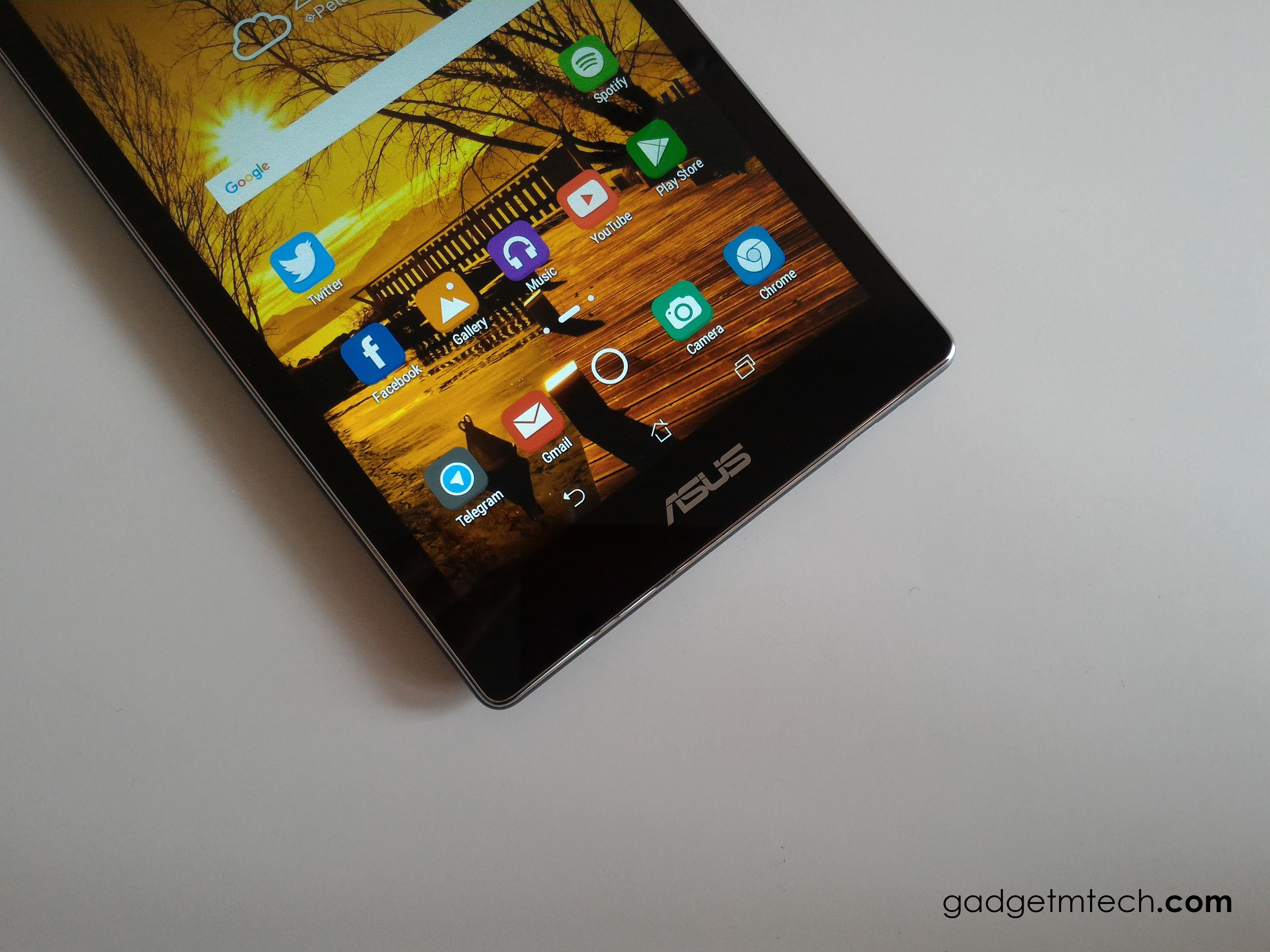 There are some bugs on ZenUI as well, such as ZenMotion not working probably, device freezes and screen doesn't light up. Thumbs up to ASUS! I received a few updates during the review period, and it's getting better and better every time. The bugs that I mentioned above have been fixed via the latest update. The tablet still isn't buttery smooth though.
Price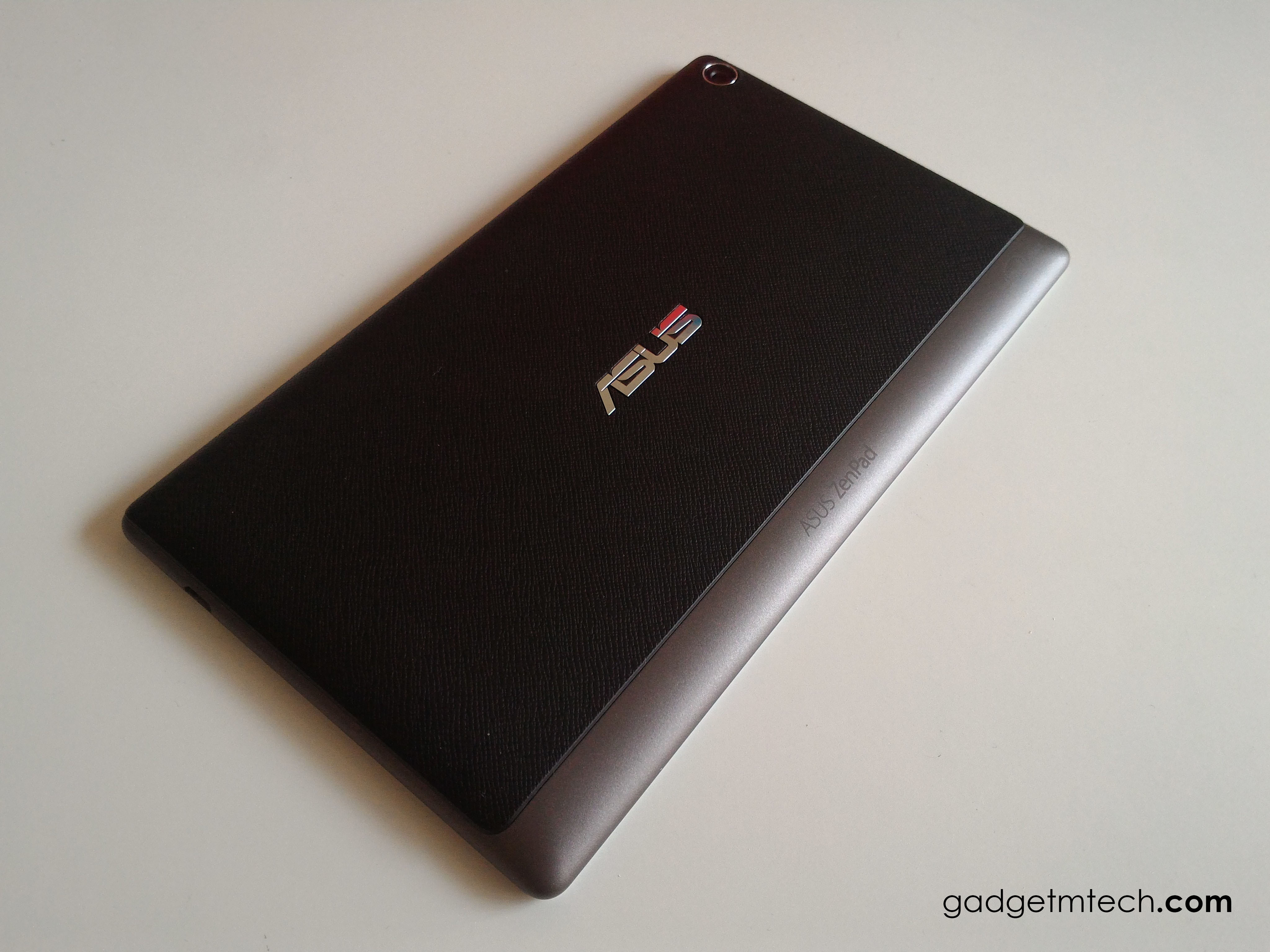 Here are the prices of the ASUS ZenPad 7.0 (Z370CG) and the accessories:
ASUS ZenPad 7.0 (Z370CG 2 GB/16 GB) – RM 749 inclusive of GST
Audio Cover – RM 249
Power Case – RM 109
Zen Clutch – RM 119
You can get the ZenPad 7.0 from ASUS Malaysia Online Store here.
Final Words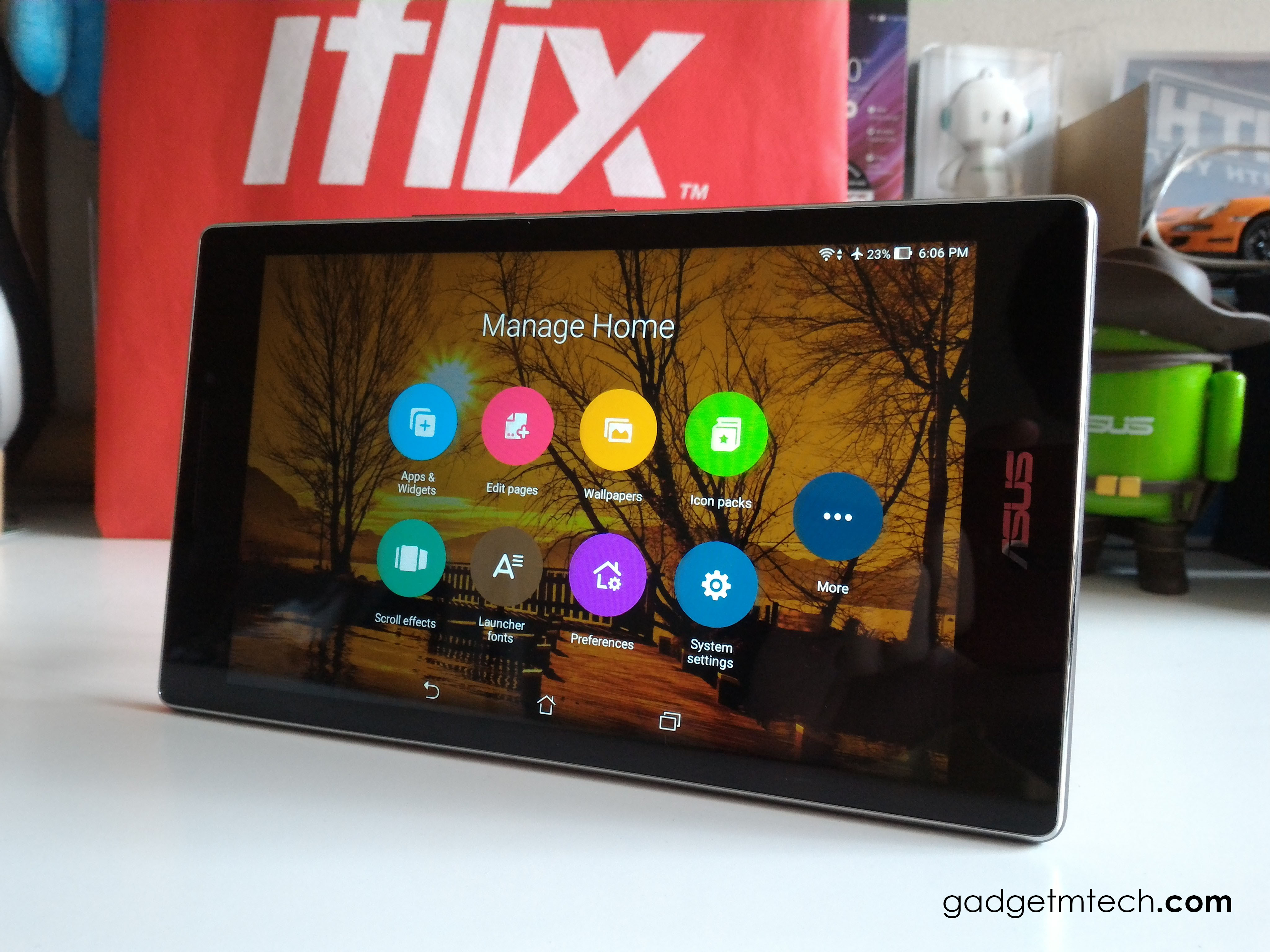 When it comes to affordable tablet, there's no company like ASUS could make it worth to purchase. Though I still think that ASUS should have decreased the price to below RM 700. I personally love it a lot even though it's not the best tablet in the market. From hardware to software, ASUS provides you the ability of customizing the tablet. You can swap the back cover with different colors of ZenCases, or even the Audio Cover and Power Case to give the slate an extra boost. And ZenUI is customizable with different icon packs and launcher fonts, I really hope it comes with changeable themes like the ZenFone 2 though.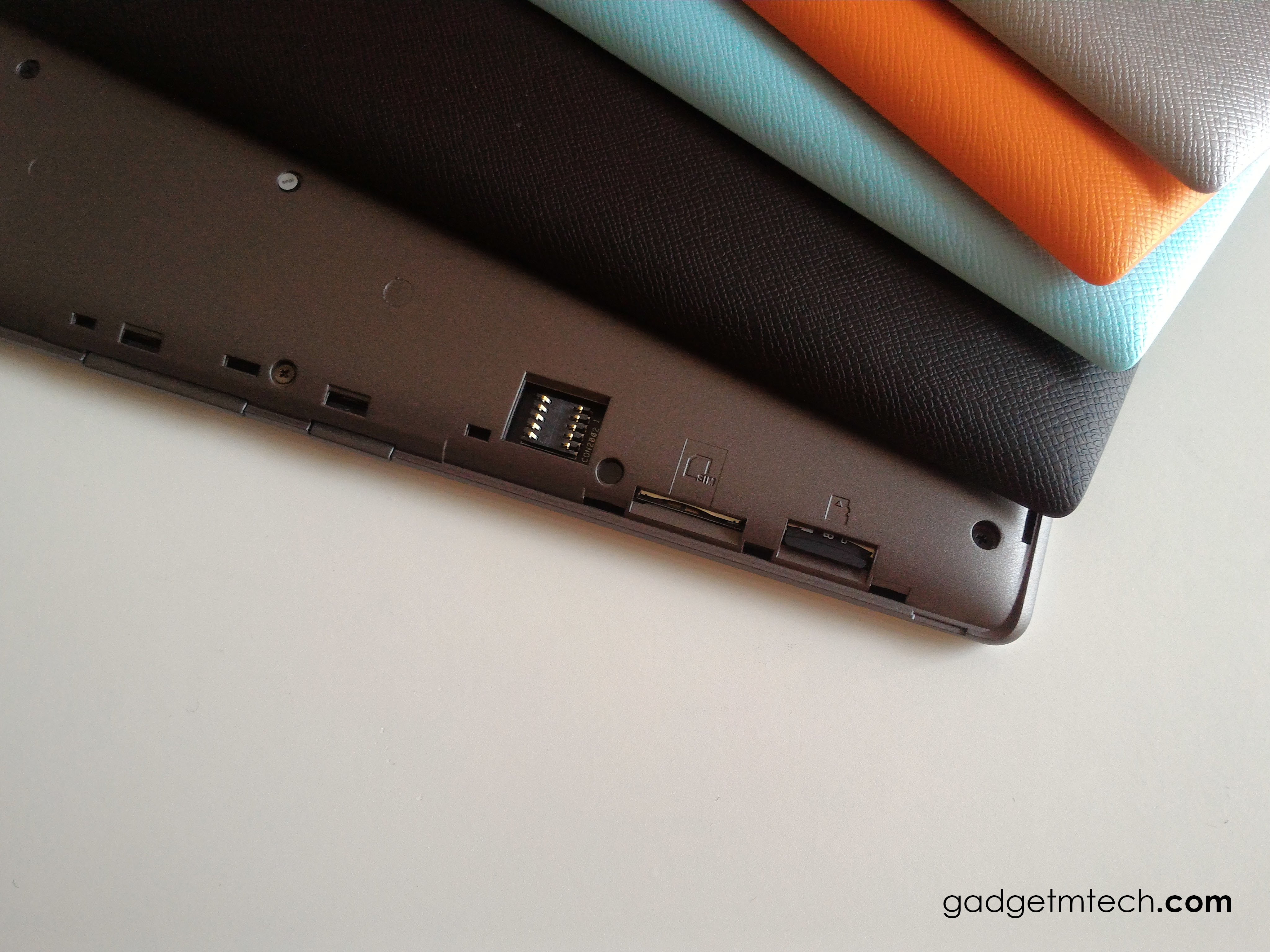 It's great to see that ASUS has brought over some nice features from the ZenFone to the ZenPad lineup. The ZenPad 7.0 (Z370CG) definitely worth to give it a run for its money, you don't need to sell your kidney to get it.
Yay
Full of customization
Stylish design
Nay
Intel Atom x3 isn't fully optimized
Poor battery life