Introduction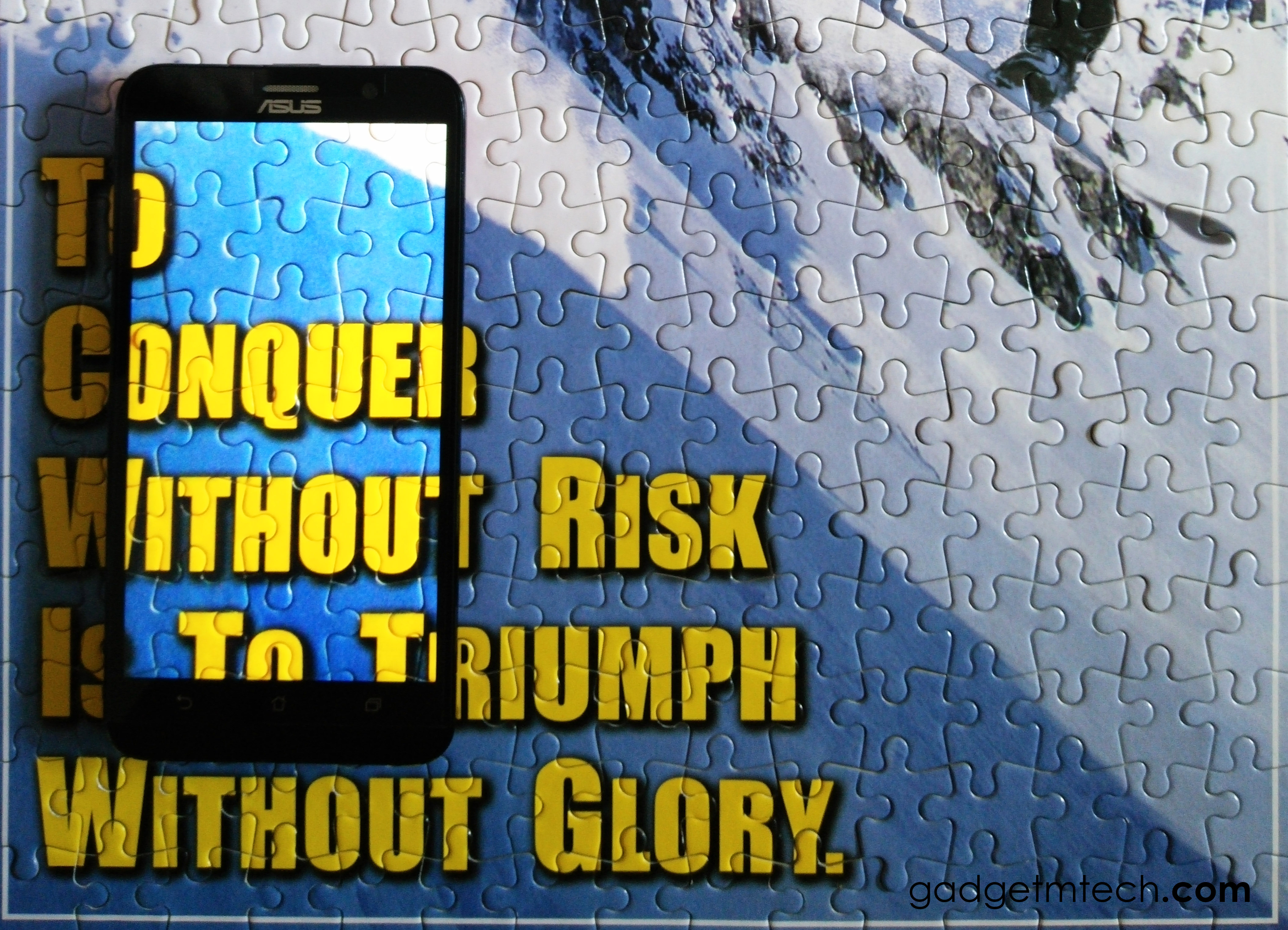 It's always interesting when I'm having an ASUS product to review, though I started to feel a bit bored about ASUS products recently because I feel that the company is not giving out everything. Looking back at last year, when ASUS first announced the ZenFone series, the first thought came in my mind was finally ASUS had released a true smartphone. Why would I think like that? It's because previous Fonepad and PadFone series aren't a true smartphone. The Fonepad series, is all about a tablet that comes with phone call functionality. As for the PadFone series, it's not an ordinary smartphone, as ASUS always bundled the phone with the PadFone Station, and it is pricey too. And after the ZenFone series, ASUS Malaysia has finally realized that selling the PadFone with the PadFone Station isn't good. Hence, the company has launched the PadFone S and selling it separately with the PadFone Station.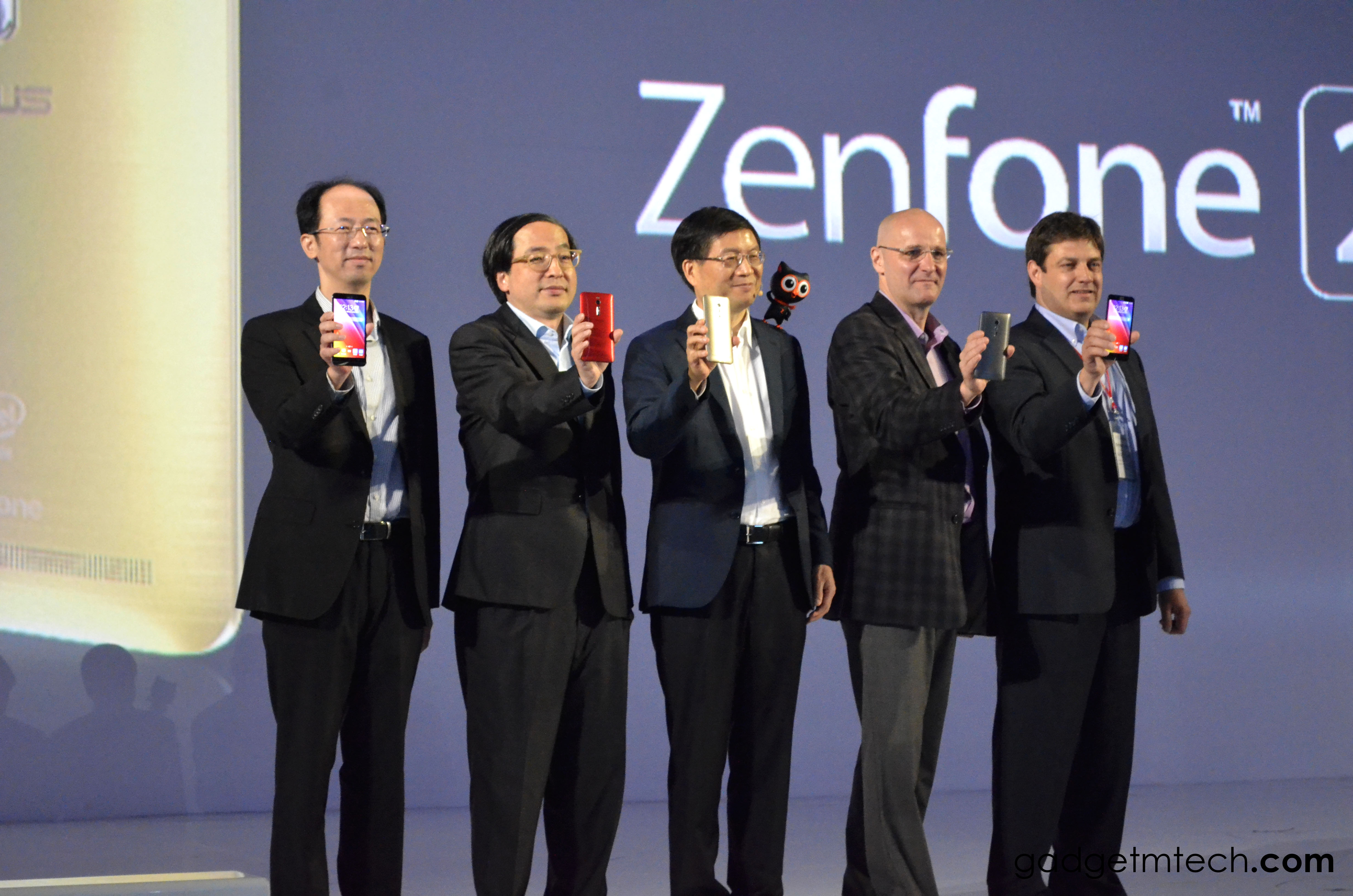 Time flies and earlier this year, I was able to attend the regional launch of ASUS ZenFone 2 in Jakarta, Indonesia. It was my first time attending an overseas event, as well as traveling overseas. So, a big thank you to ASUS Malaysia! Check out the highlights of ASUS ZenFone 2 here. And now, it's time to find out the ASUS ZenFone 2 in this review.
One Name, Different Variants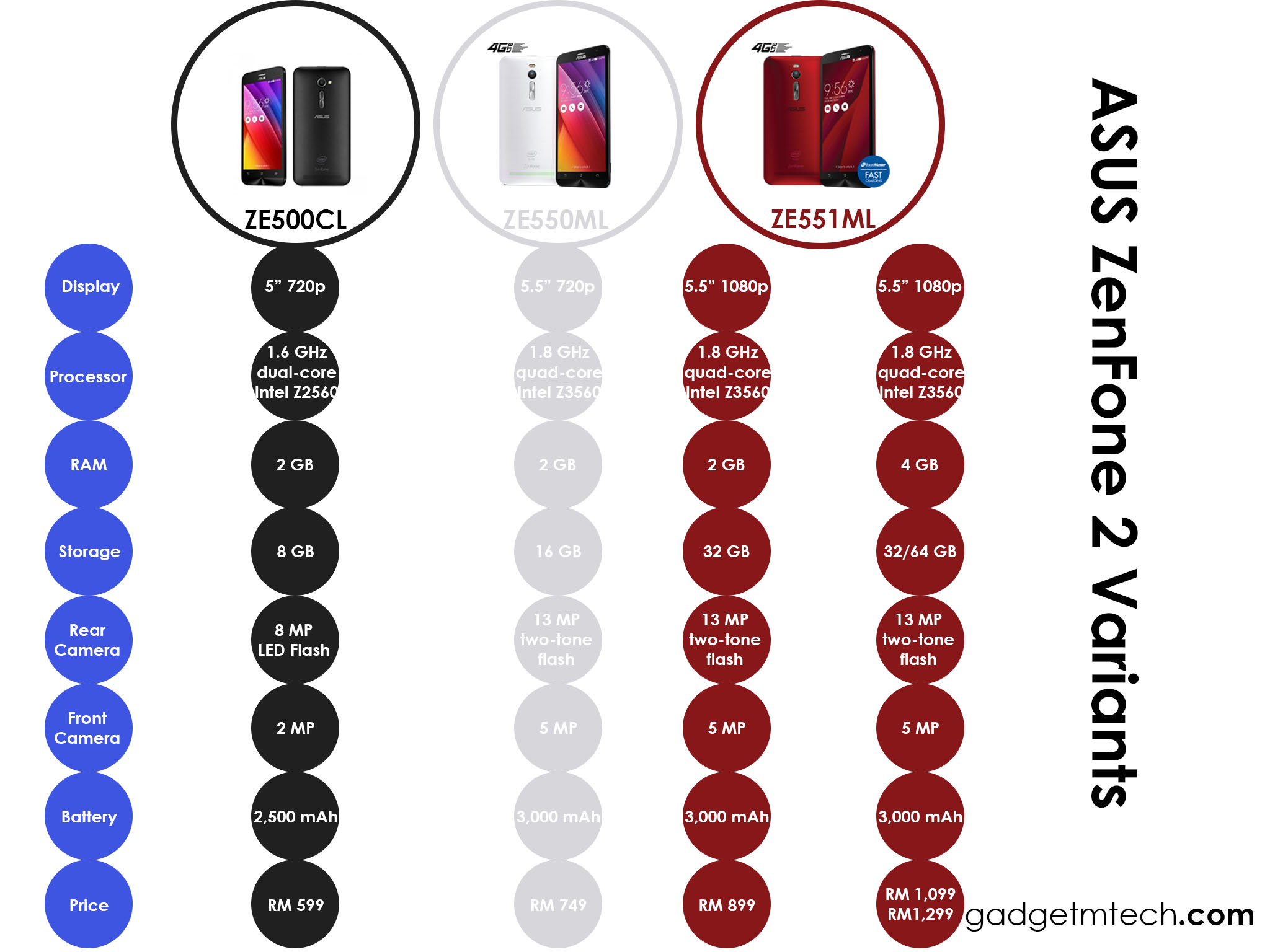 If you ever thought that the ZenFone 2 is just a smartphone, you're wrong! Don't believe me? You can try to go any store that selling the ZenFone 2 and tell them you want a ZenFone 2, they'll probably ask you which variant do you want. It's because the ZenFone 2 comes with a few variants with different model numbers. There are four different variants in Malaysia but with three different model numbers – ZE500CL, ZE550ML and ZE551ML. The ZE551ML comes with two variants – 2 GB RAM + 32 GB storage and 4 GB RAM + 32/64 GB storage. Come on ASUS! You're not selling laptop now, it's a smartphone! Before we begin, do note that the ZenFone 2 used for this review is the ZE551ML variant with 2 GB RAM and 32 GB storage. A follow up review will be published once we get the 4 GB RAM variant.
Design: A Bit of Copy and Paste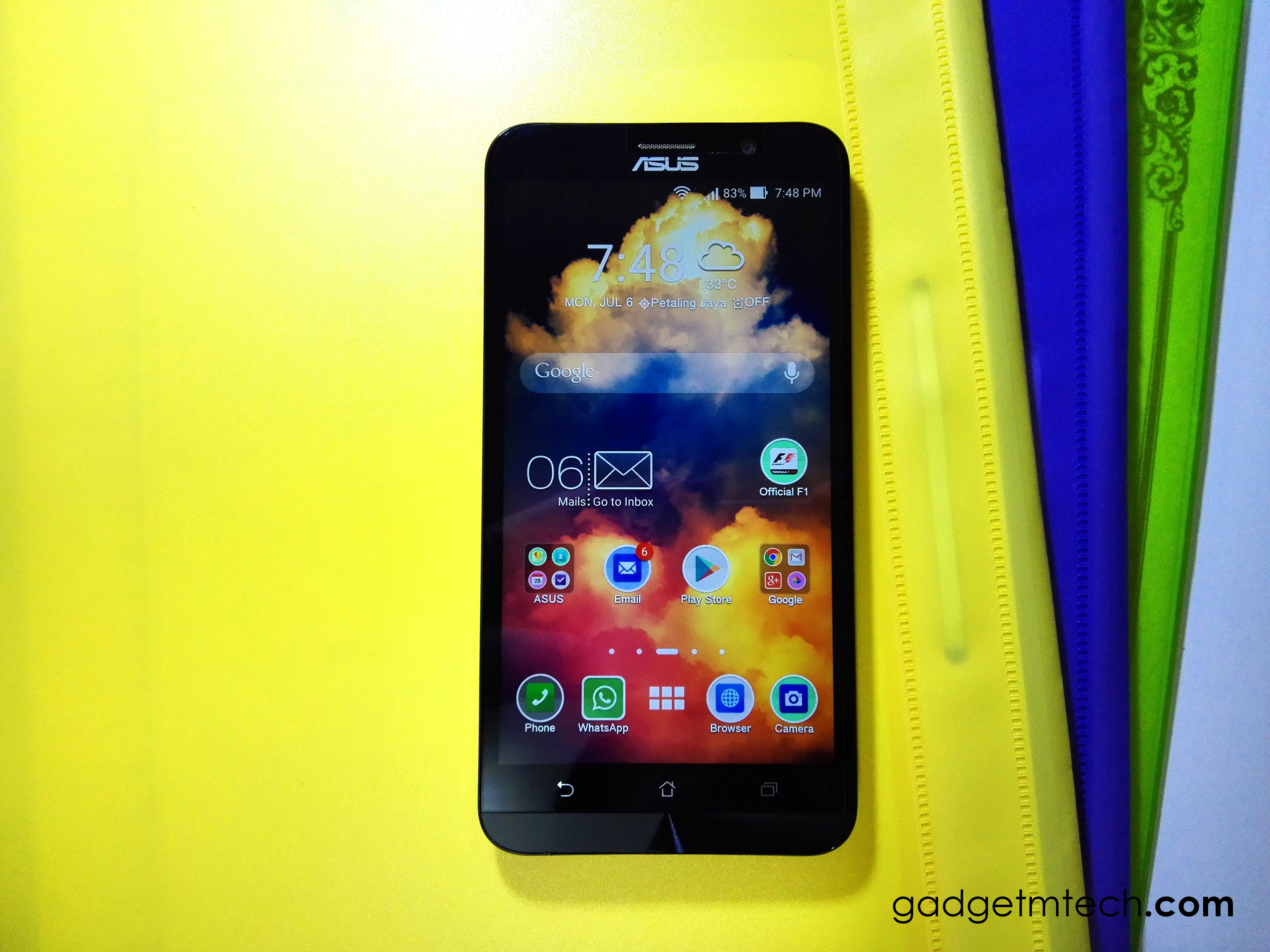 Looking at the front of the ZenFone 2, it looks same as its predecessor with the return of the trademark concentric circle at the bottom chin of the phone. And again, there's a gap between the glass panel and the concentric circle plate, which actually causes the dust or something tiny stuck in the gap.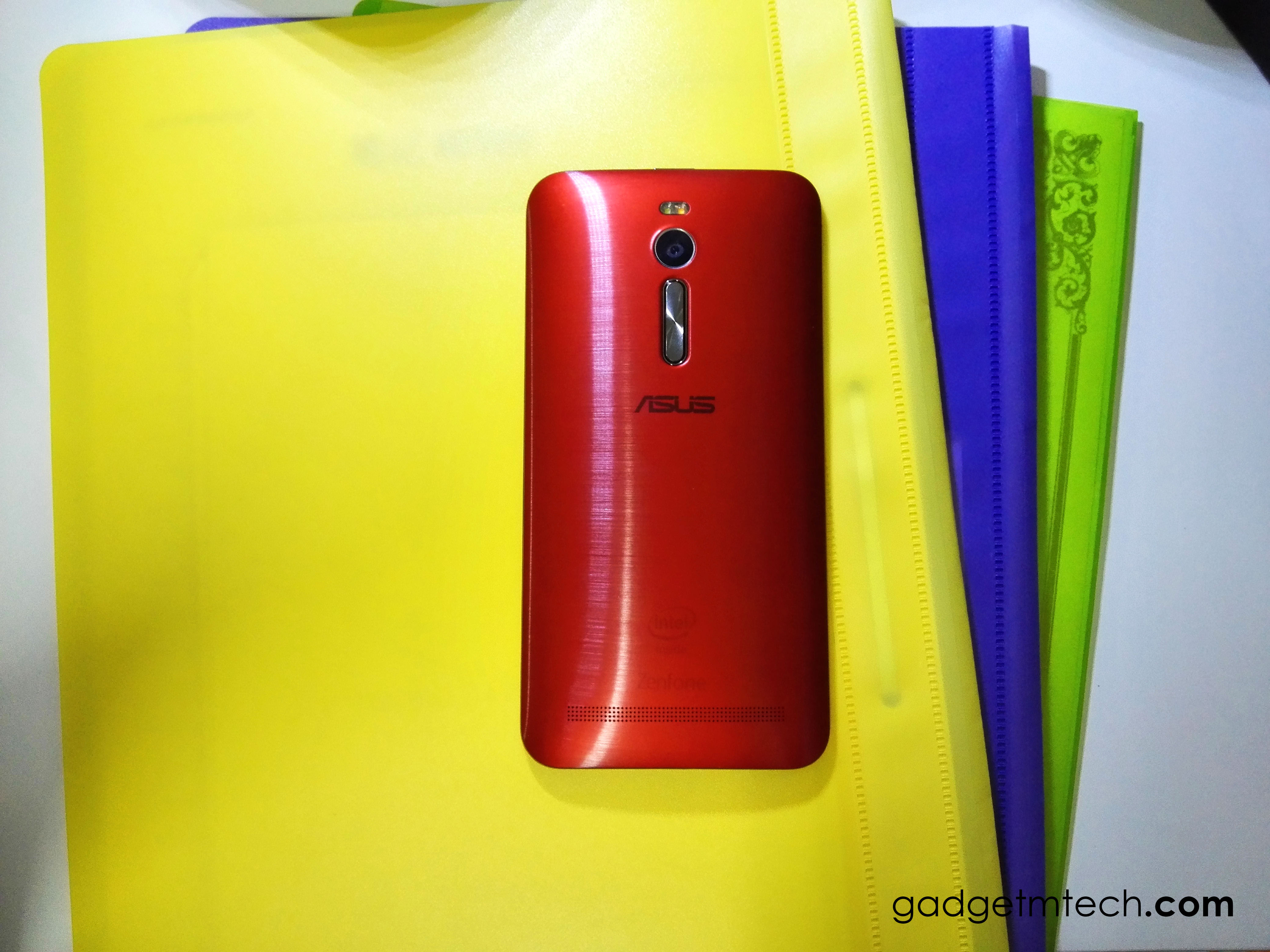 The back is another story, it looks like the combination of HTC One (M8) and LG G3 to be honest. But hey, good artists copy; great artists steal. The ZenFone 2 back looks pretty nice. It has incredibly-slim 3.9 mm edges due to its curvy back. The removable plastic back cover comes with brushed aluminium texture, you can swap it with different back covers like the Transfusion and Illusion series. And look, the ZenFone 2 comes with rear-mounted volume rocker. The rear-mounted volume rocker is nice to press and I found that it's the best position to be placed on a smartphone.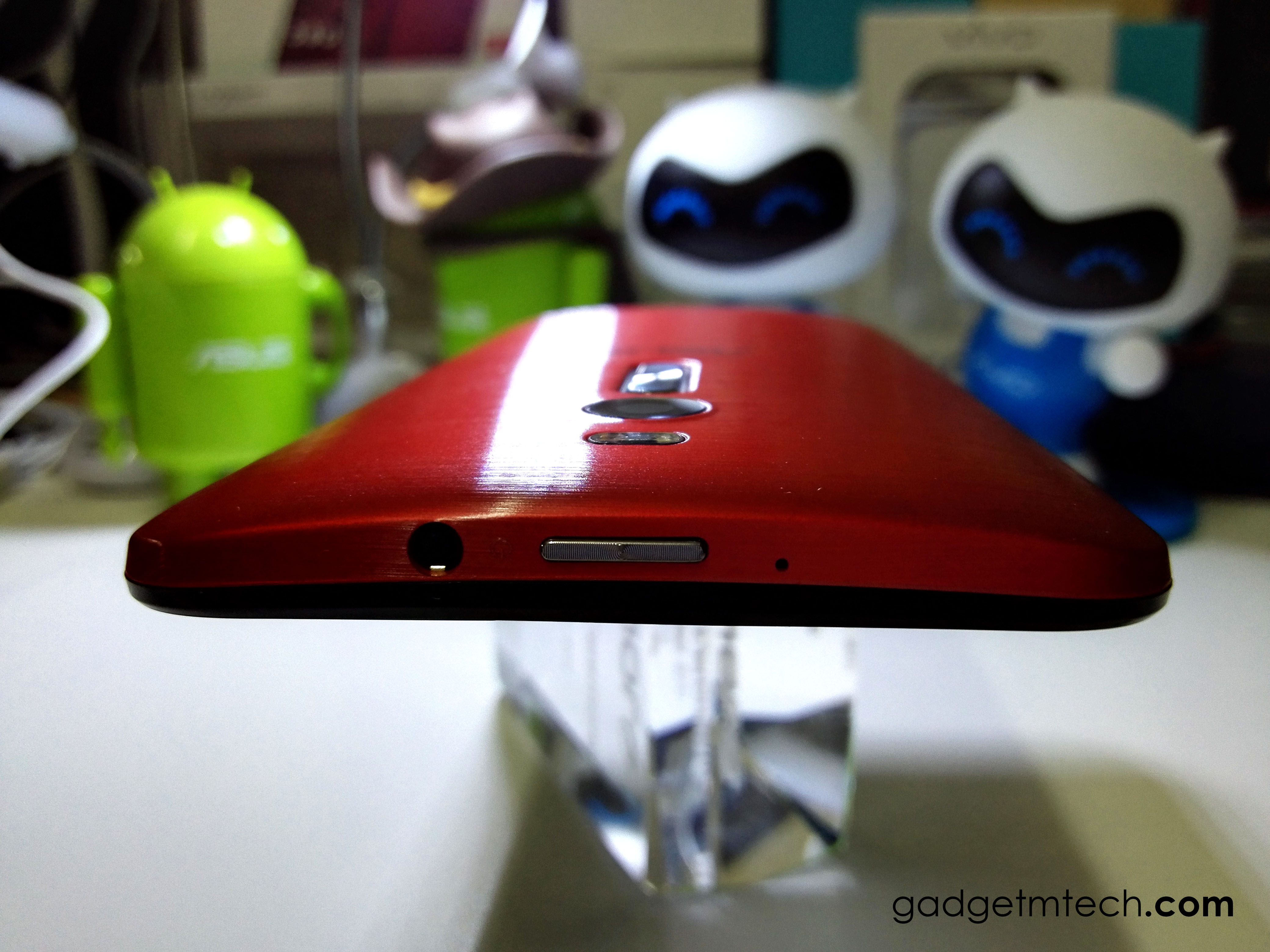 The power button is placed between the 3.5 mm audio jack and a microphone at the top. It is definitely not the best position for a smartphone and the power button is pretty hard to press. Thankfully, ZenMotion is here to fix the problem with the power button.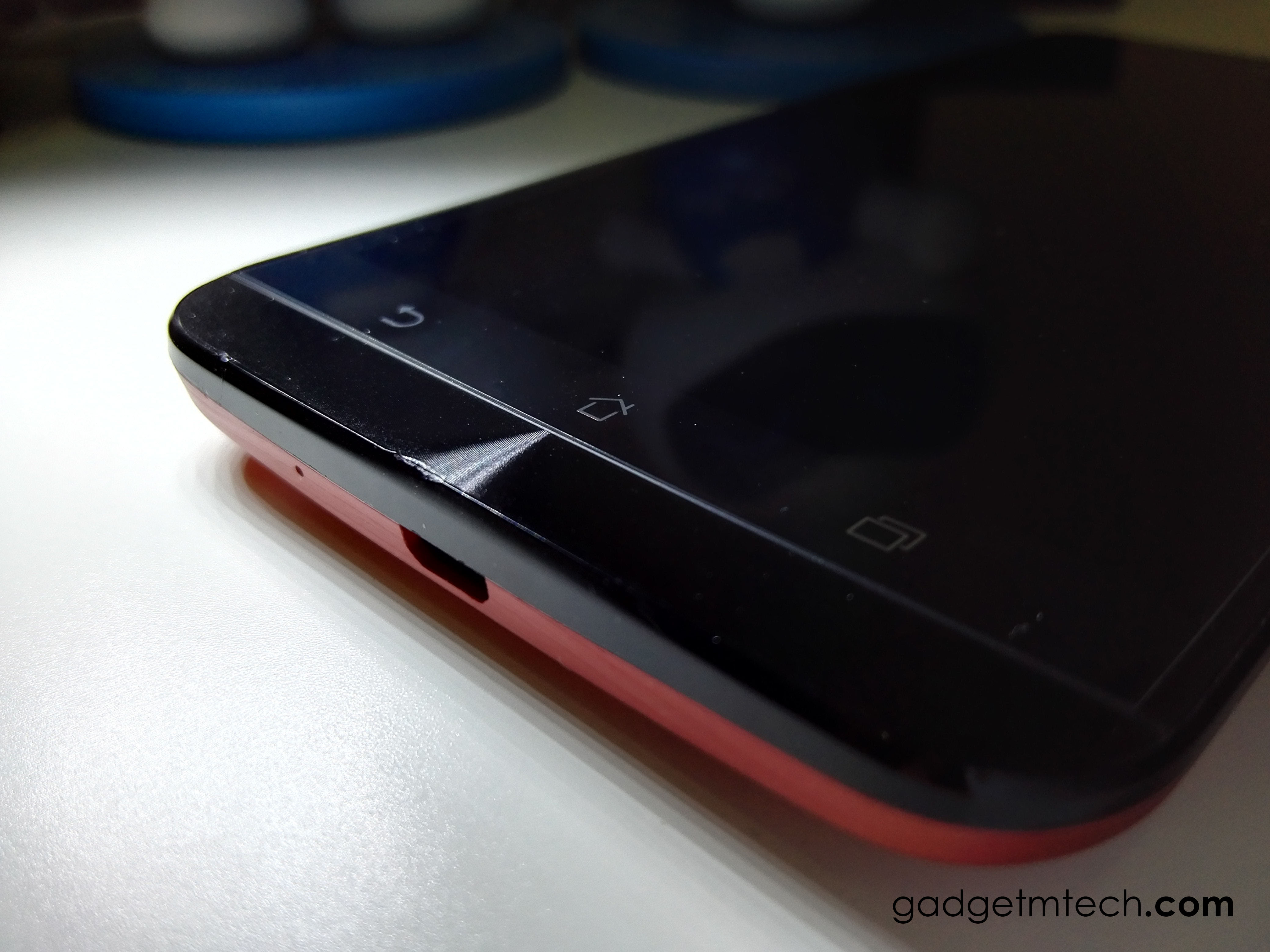 During my review period, I actually accidentally dropped the ASUS ZenFone 2 while walking down the stairs. At first I was afraid that the screen crack as the device landed face down. After I picked up the phone, it was a huge relieved as the phone looks good. I'm impressed how well the ZenFone 2 held up as it didn't pick up much damage, though there are some scars here and there for sure.
Display: 5.5″ with 72% Screen-To-Body Ratio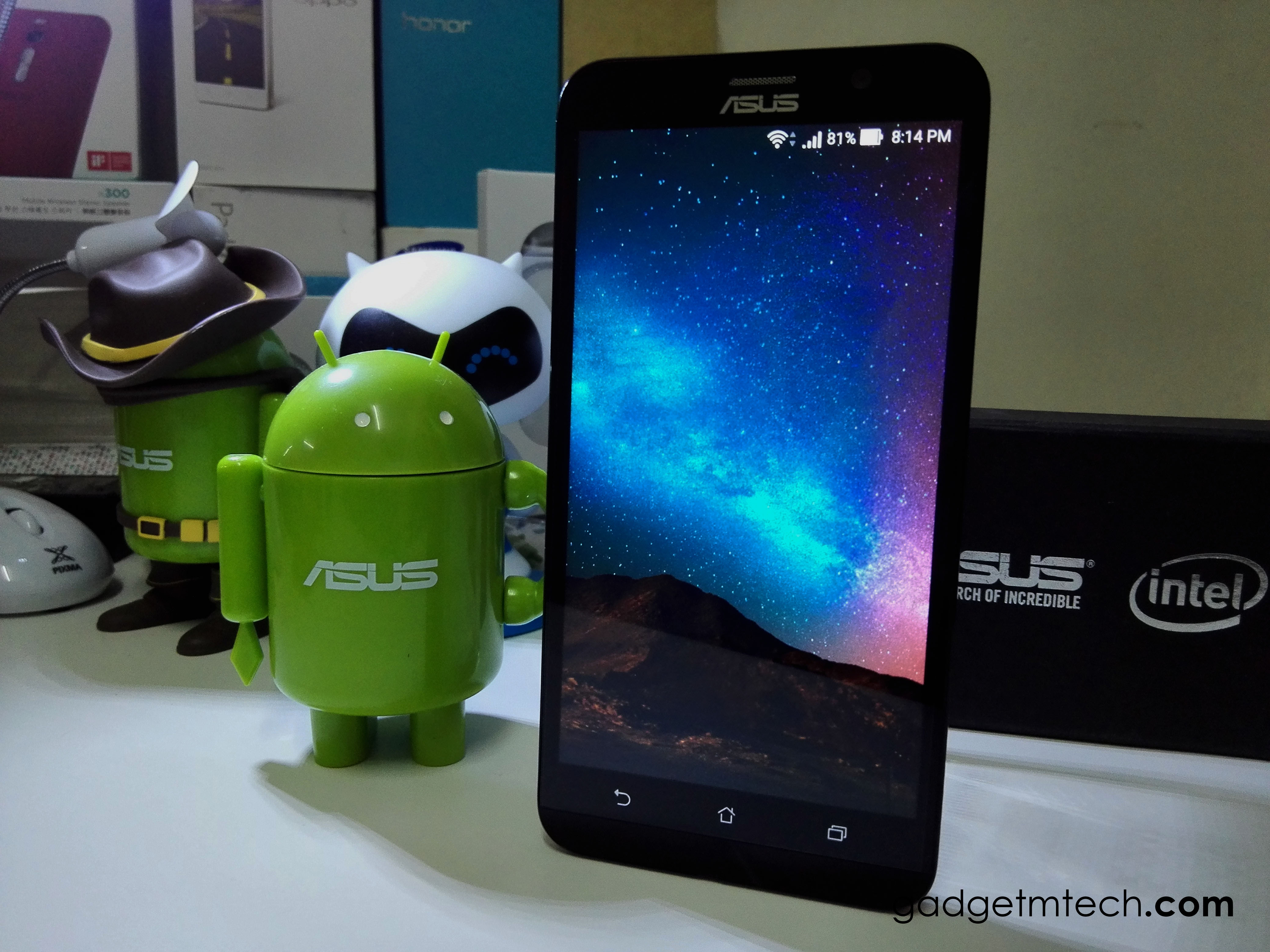 The display is the weakness of previous ZenFone devices, but ASUS has improved it on the new ZenFone 2. The ZenFone 2 sports a 5.5″ Full HD IPS display covered by Corning Gorilla Glass 3. Despite having a 5.5″ display the ZenFone 2 doesn't feel too big in hand thanks to its 72% screen-to-body ratio. ASUS claims that the ZenFone 2 comes with a body that's as small as that of a traditional 5″ device, not really though.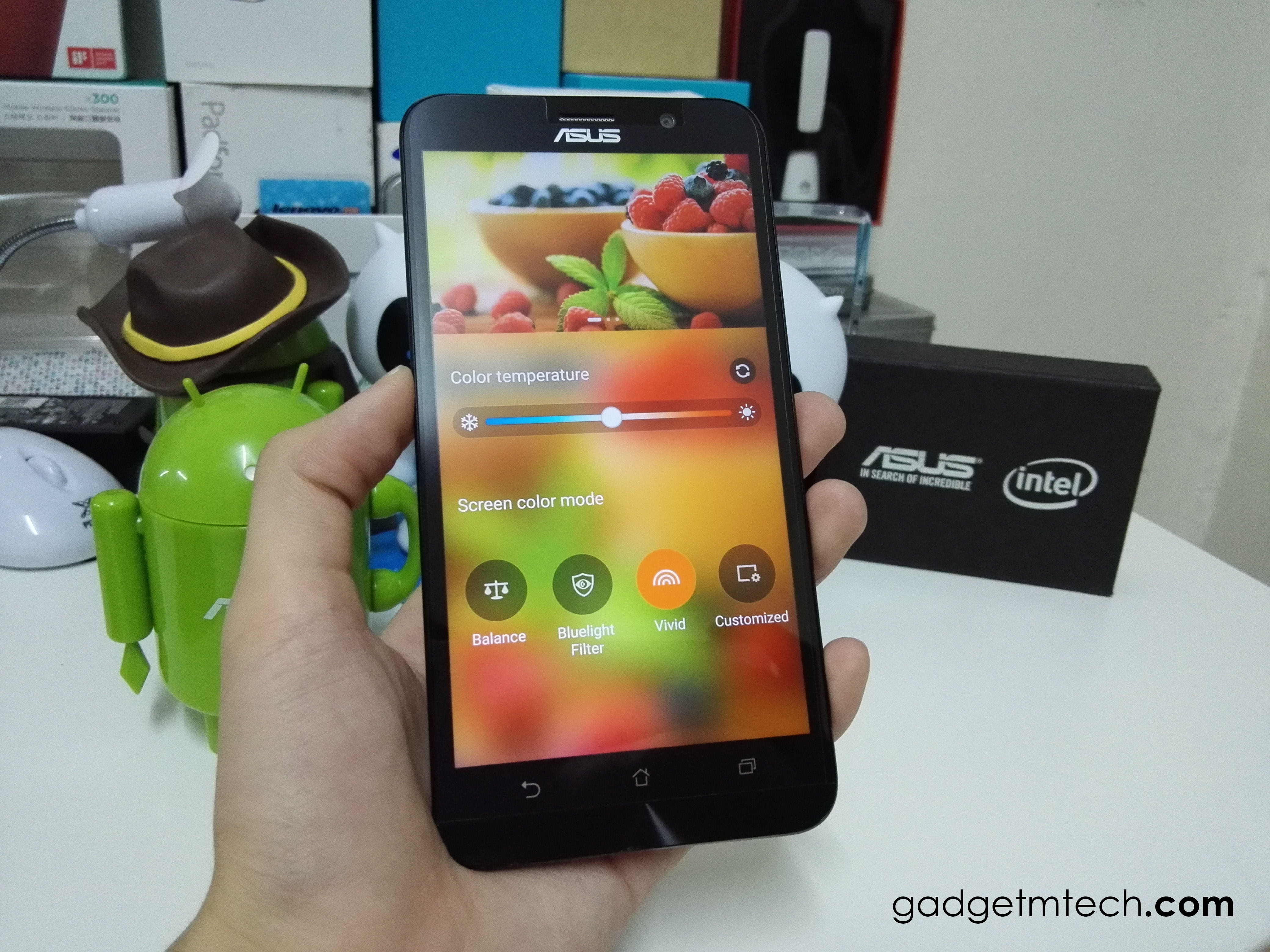 ASUS Splendid is the app for you to tweak the screen temperature, hue and saturation. It comes with four different screen color modes – Balance, Bluelight Filter, Vivid and Customized.
Balance is the default mode when you first power on the device. It lacks of color saturation and is slightly dimmer. When you switch to Vivid mode, everything looks better with higher color saturation. The display is pretty sharp and vibrant, all thanks to its 400 ppi pixel density.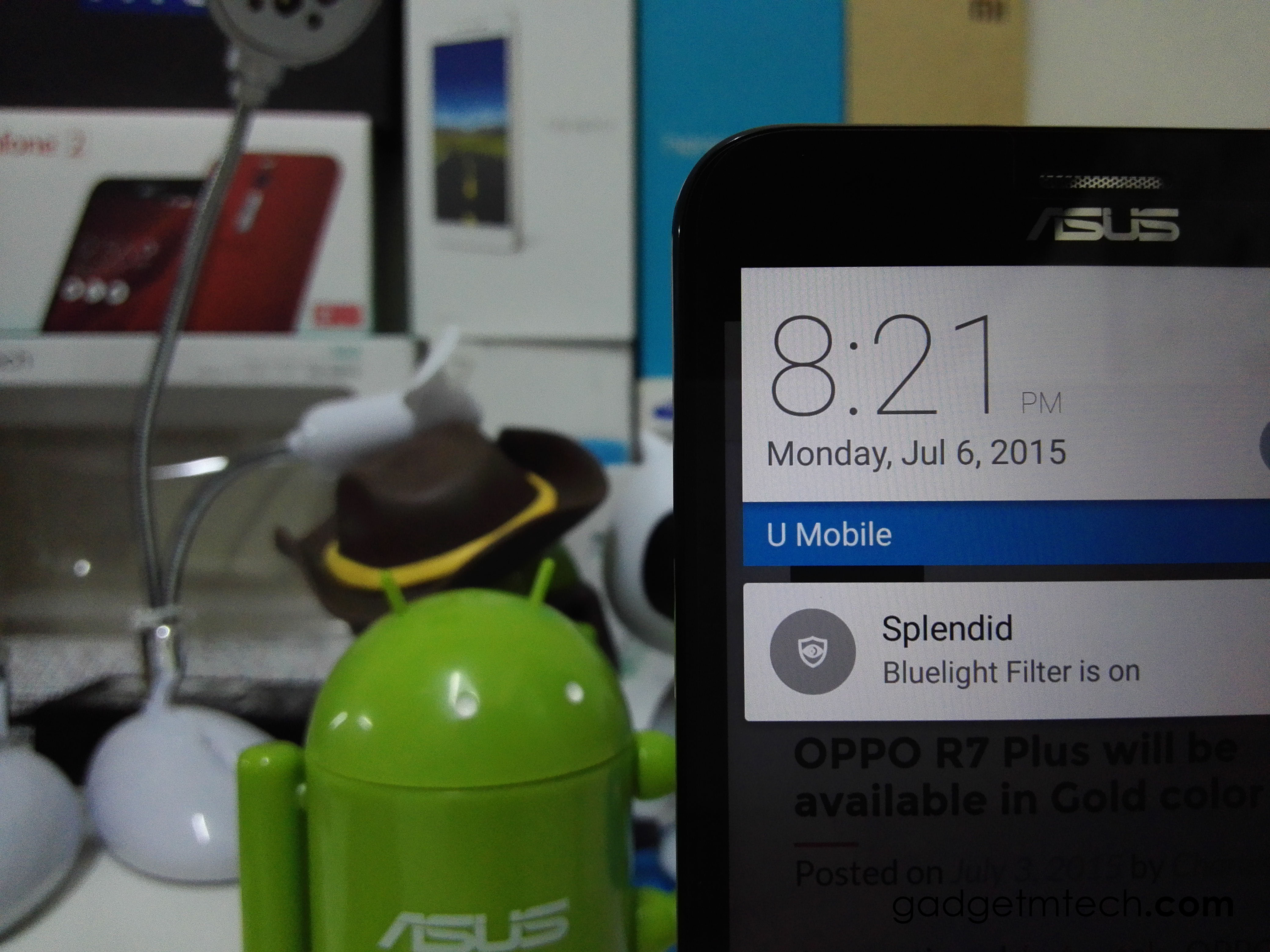 If you often reading articles using your smartphone, the ZenFone 2 also comes with Bluelight Filter mode a.k.a reading mode. It is an eye care technology to ensure a comfortable viewing experience while keeping your eyes healthy at the same time.
The screen isn't bright enough for outdoor visibility and isn't dim enough for low-light visibility. Well, it's forgivable as looking at the phone screen in dark environment will damage your eyes.
Performance: ASUS x Intel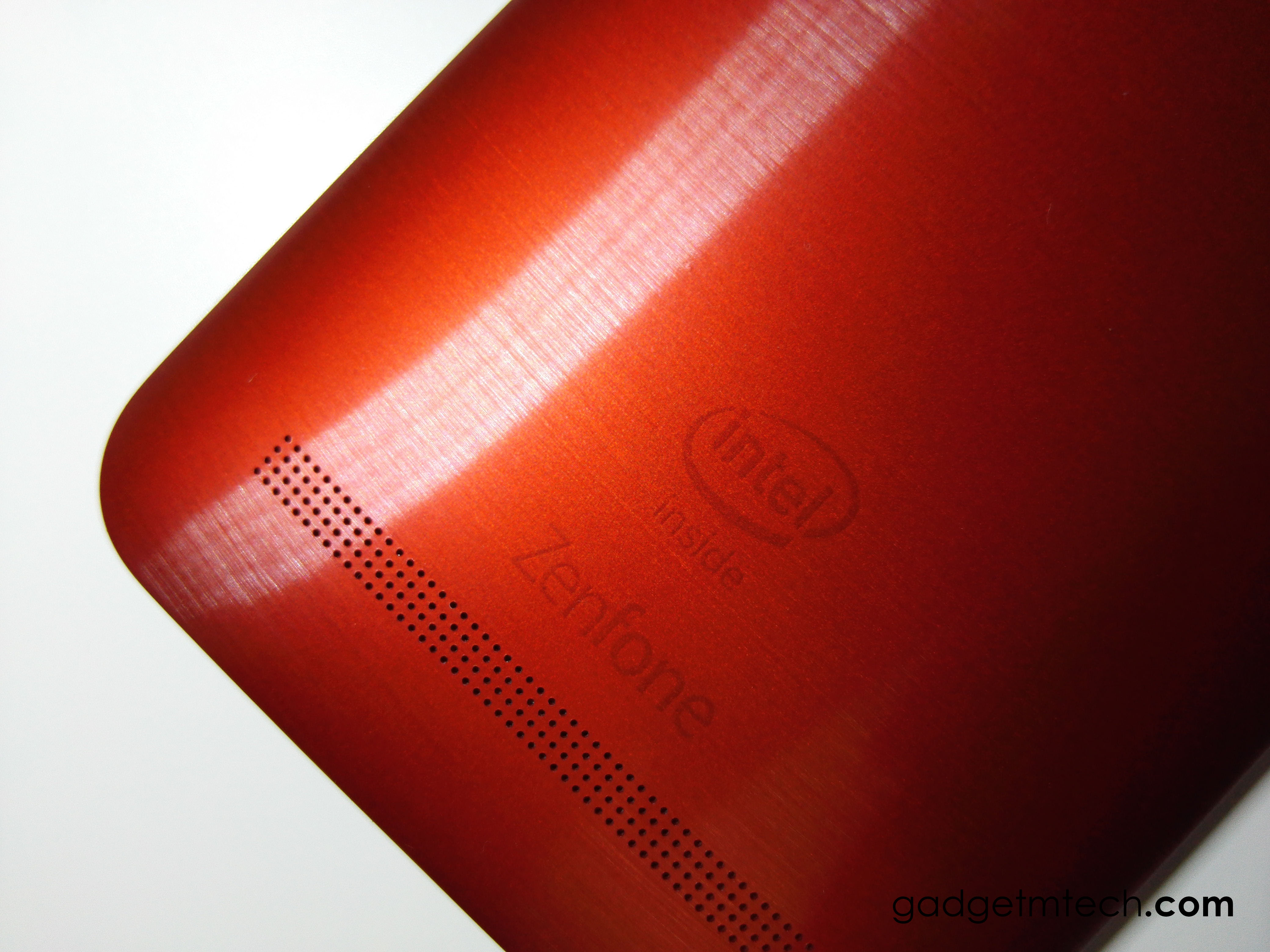 It's not surprising to know that the ZenFone 2 is powered by Intel processor because ASUS has been working closely with Intel for a few years. The 2 GB RAM version ZE551ML is powered by 1.8 GHz quad-core Intel Atom Z3560 64-bit processor with PowerVR G6430 GPU.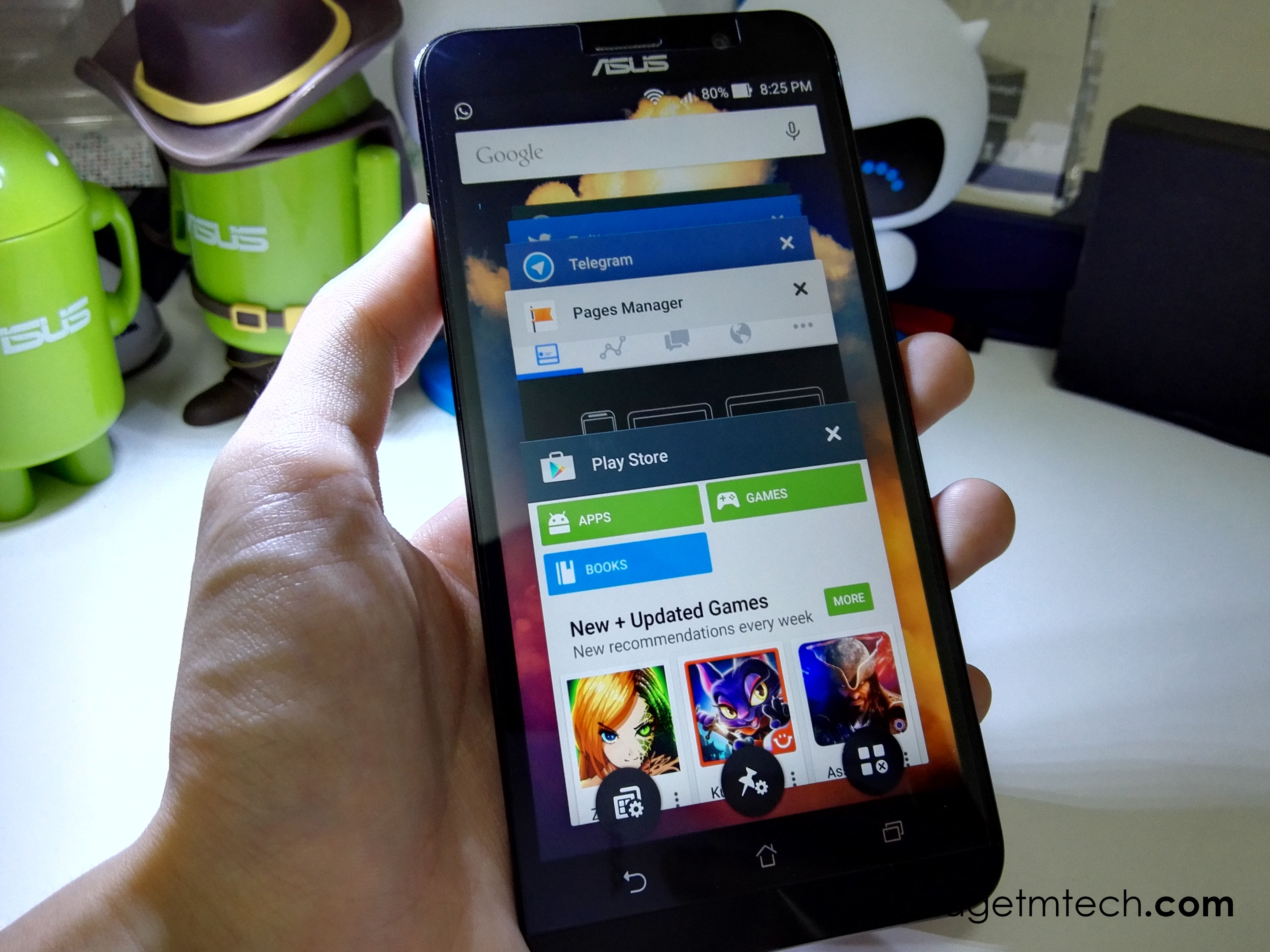 Using the ZenFone 2 for browsing the web, texting with your friends or playing games is not a big problem. But wait, listen to me till the end. Multitasking is killing me from waiting, it appears noticeable hiccup and lag when you try to switch to another app. And if you often use Facebook, the app definitely will restart after coming back from another app. Can't blame ASUS at all, because Facebook seriously used up a lot of memory.
Real Racing 3 is playable with small hiccup, and I do experience that the device didn't respond to my control when I'm trying to make a turn or braking. Device temperature still at a comfortable level, not too hot, but its competitor Snapdragon 801 did a better job of controlling the temperature.
Software: ZenUI 2.0 on Android 5.0 Lollipop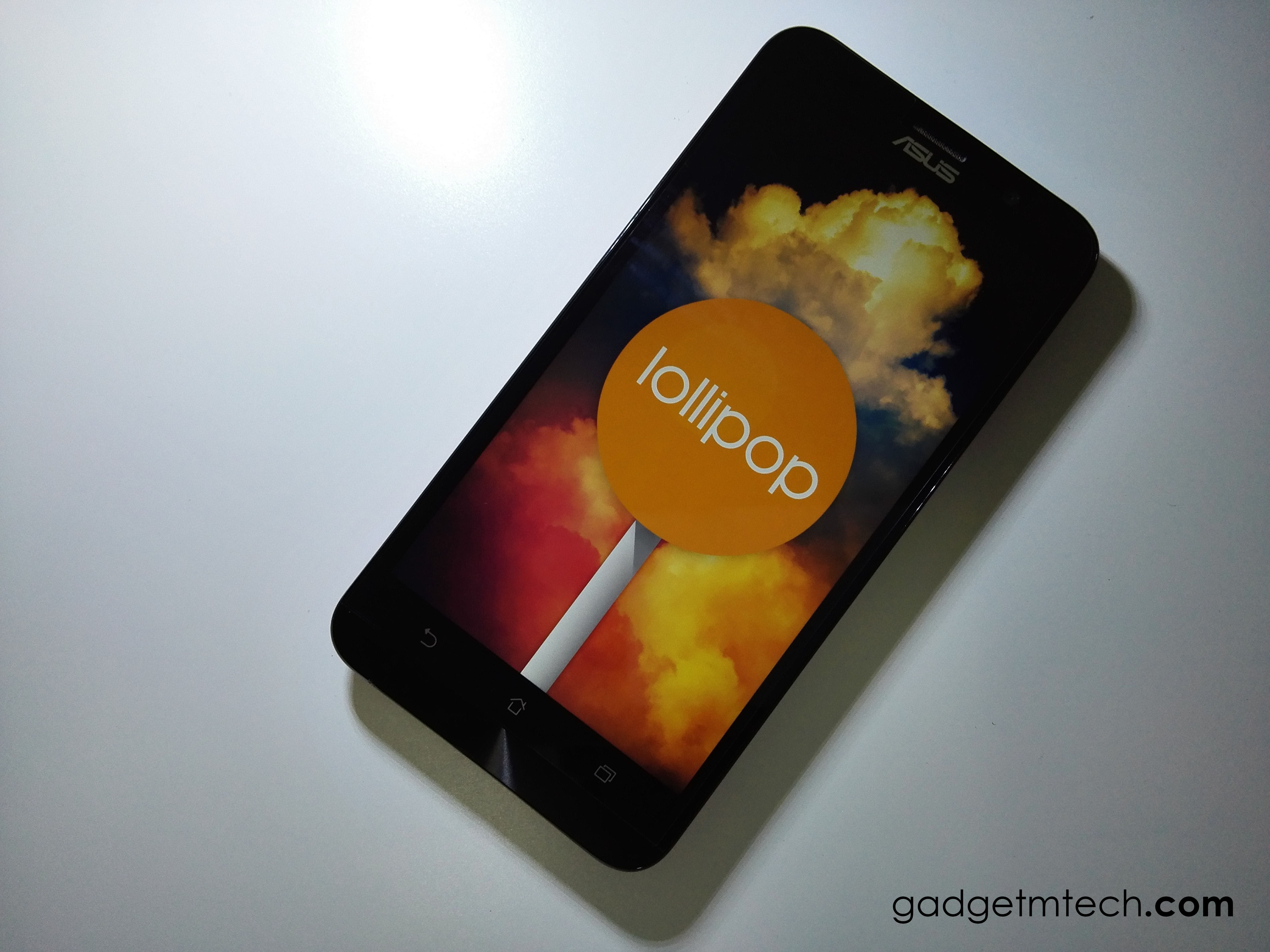 Before the first generation ZenFone series was announced, ASUS user interface seriously didn't give me any good impression. The old user interface was too boring and I really hate its software. Thankfully, ZenUI was introduced alongside the ZenFone series. It looks pretty nice and works well even on the ZenFone 4.
And now for the ZenFone 2, ASUS has improved the ZenUI with even more options for you to customize the device. Like HTC, the entire launcher and some key applications are all on Google Play Store, which makes thing easier and faster. When the company has added some new features or improved the stability, all they need to do is just upload to Google Play Store instead of rolling out a new firmware update.
#1 – ZenMotion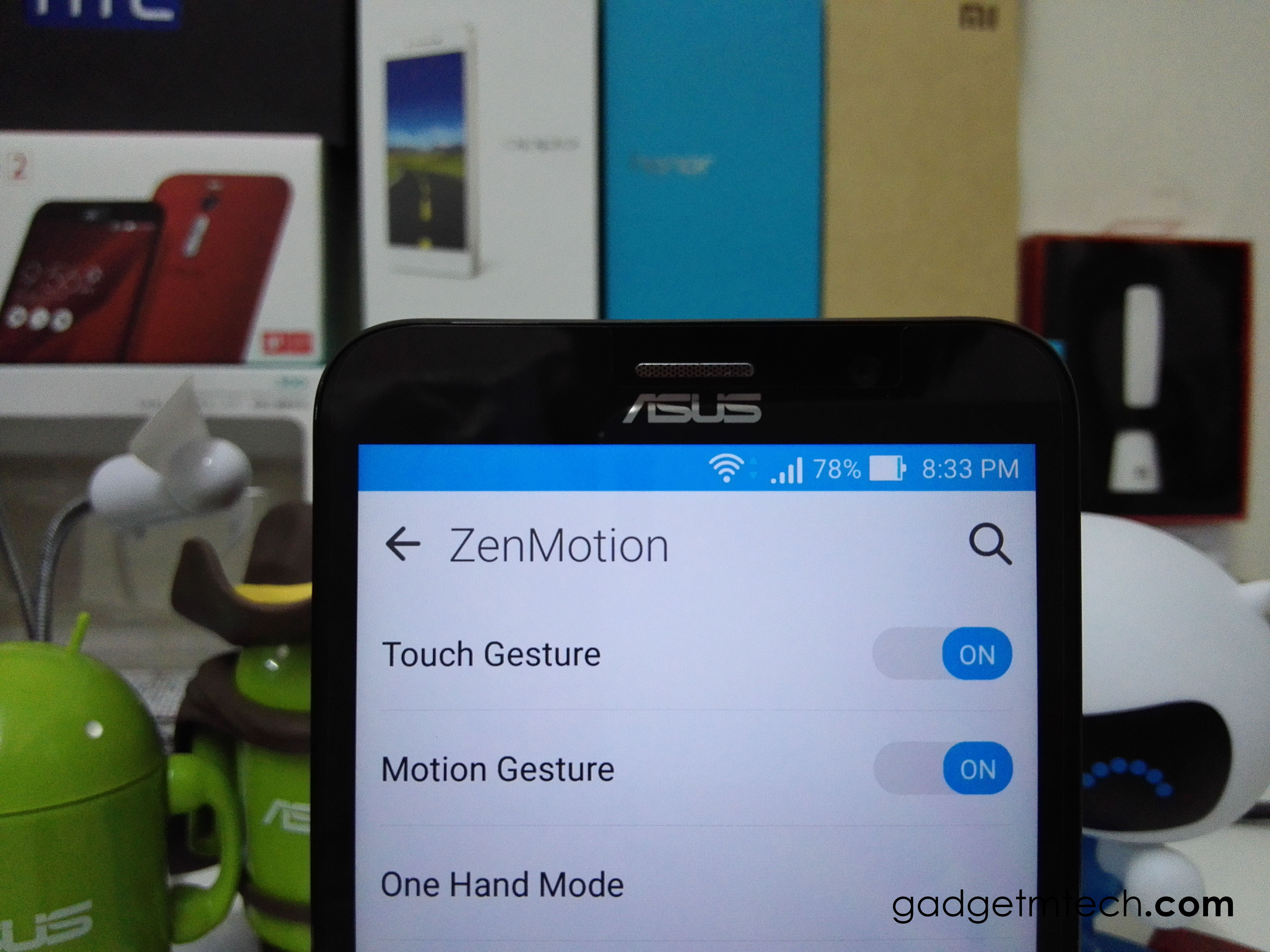 I've mentioned ZenMotion when talking about the awful position of the power button. With ZenMotion, you can double tap the screen to wake up and double tap the blank area of homescreen or status bar to lock the screen. Additionally, you can draw a gesture to launch the app while your screen is locked. Double tap the home button will bring you to One Hand mode.
#2 – Personalize with Different Themes, Icon Packs and Fonts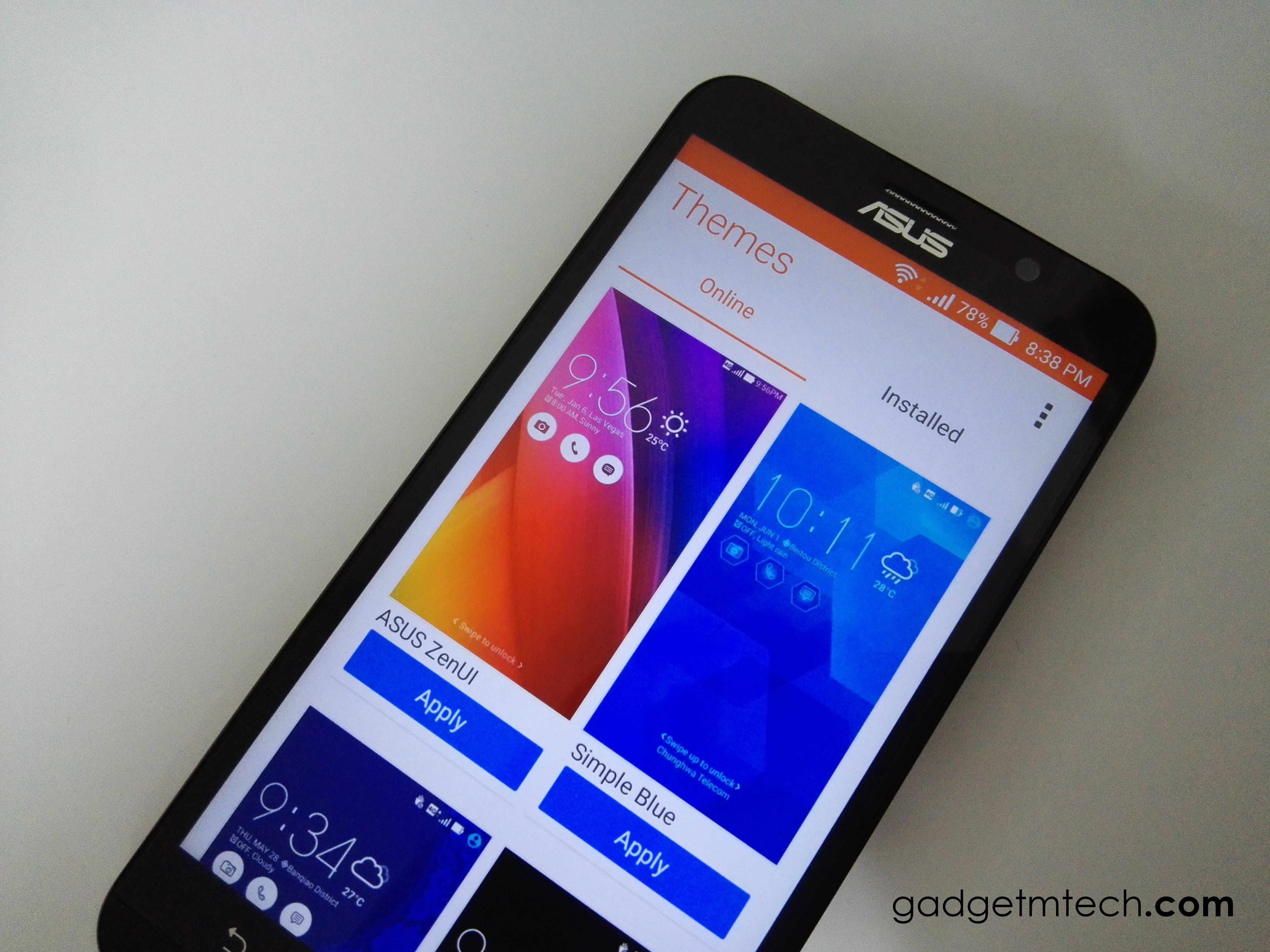 Previous ZenUI on Android 4.4 KitKat allows users to change the icon packs and fonts. With the new ZenUI 2.0 on Android 5.0 Lollipop, you are able to change the themes, though there's not much for now. You can even change the homescreen animation.
#3 – A Ton of Pre-installed Apps, or Bloatware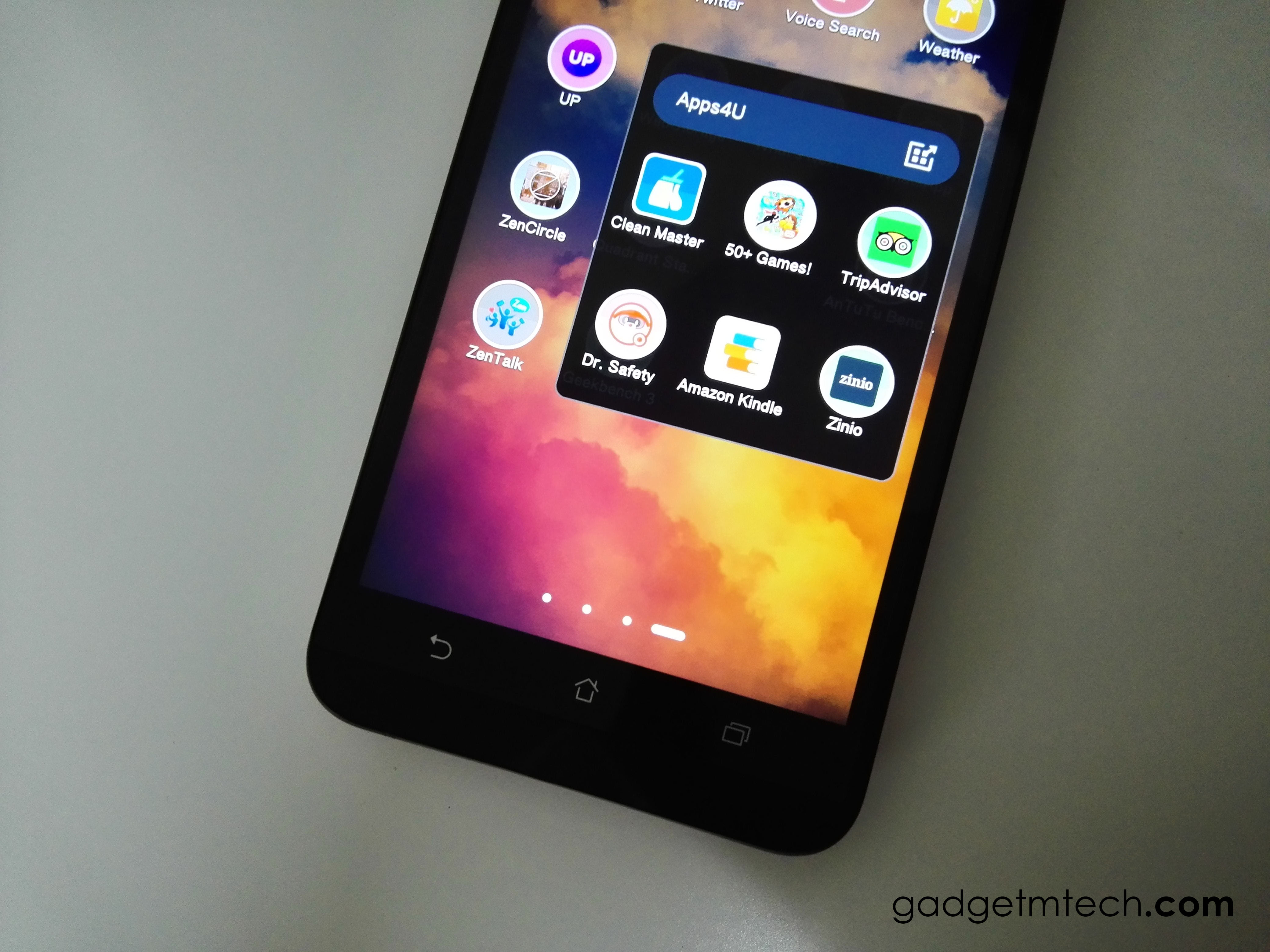 What I complain the most about the ZenFone 2 is the amount of pre-installed apps. Not all of them are bloatware, but seriously? I don't really need apps like Clean Master, 50+ Games!, TripAdvisor, Dr. Safety, Amazon Kindle, UP and ZenCircle. ZenTalk isn't an app, just a bookmark for you to quickly access the forum.
#4 – Kids Mode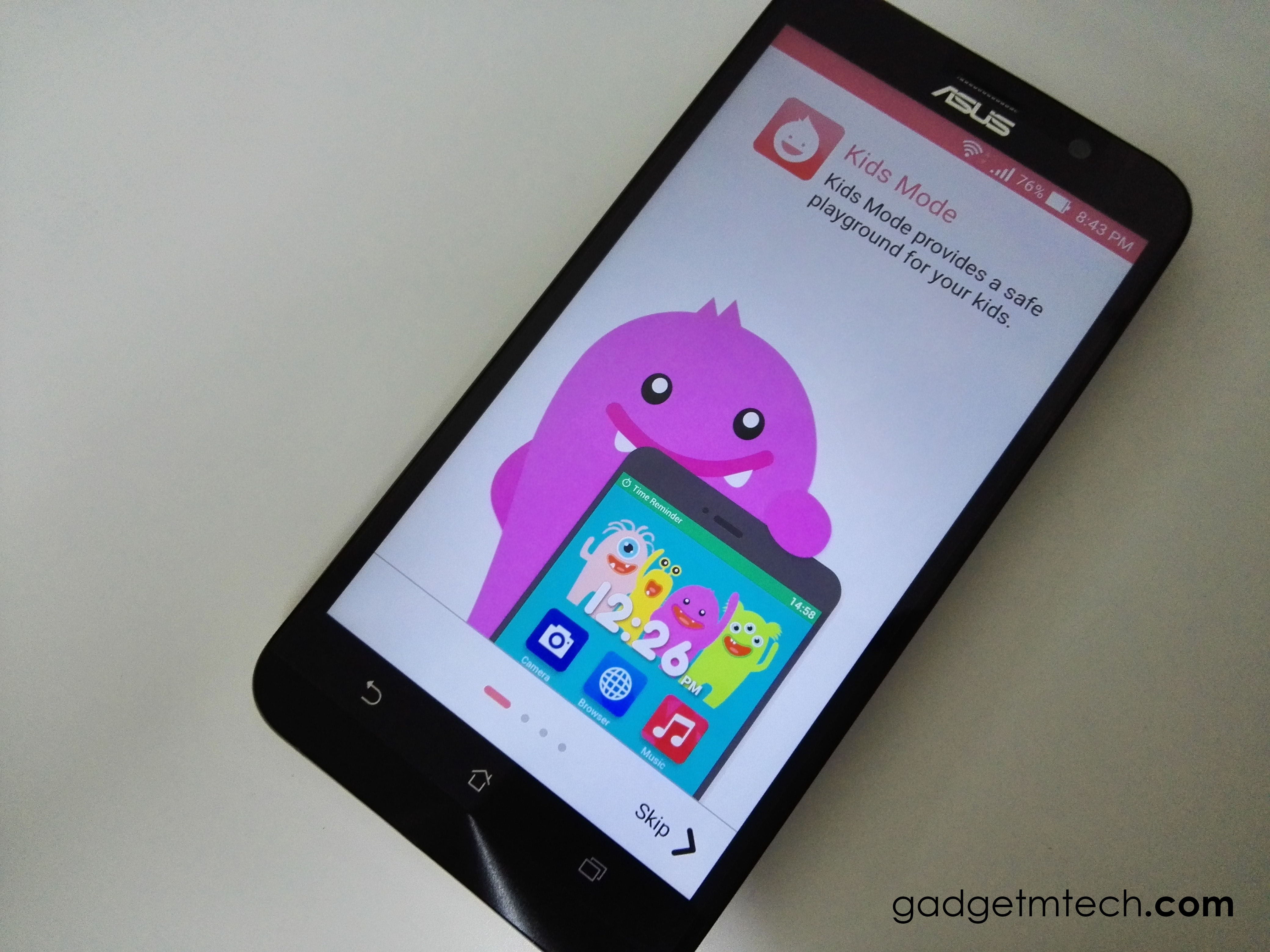 Kids mode turns your phone into a protected education and entertainment center for kids, with a built-in parental controls and timer.
#5 – SnapView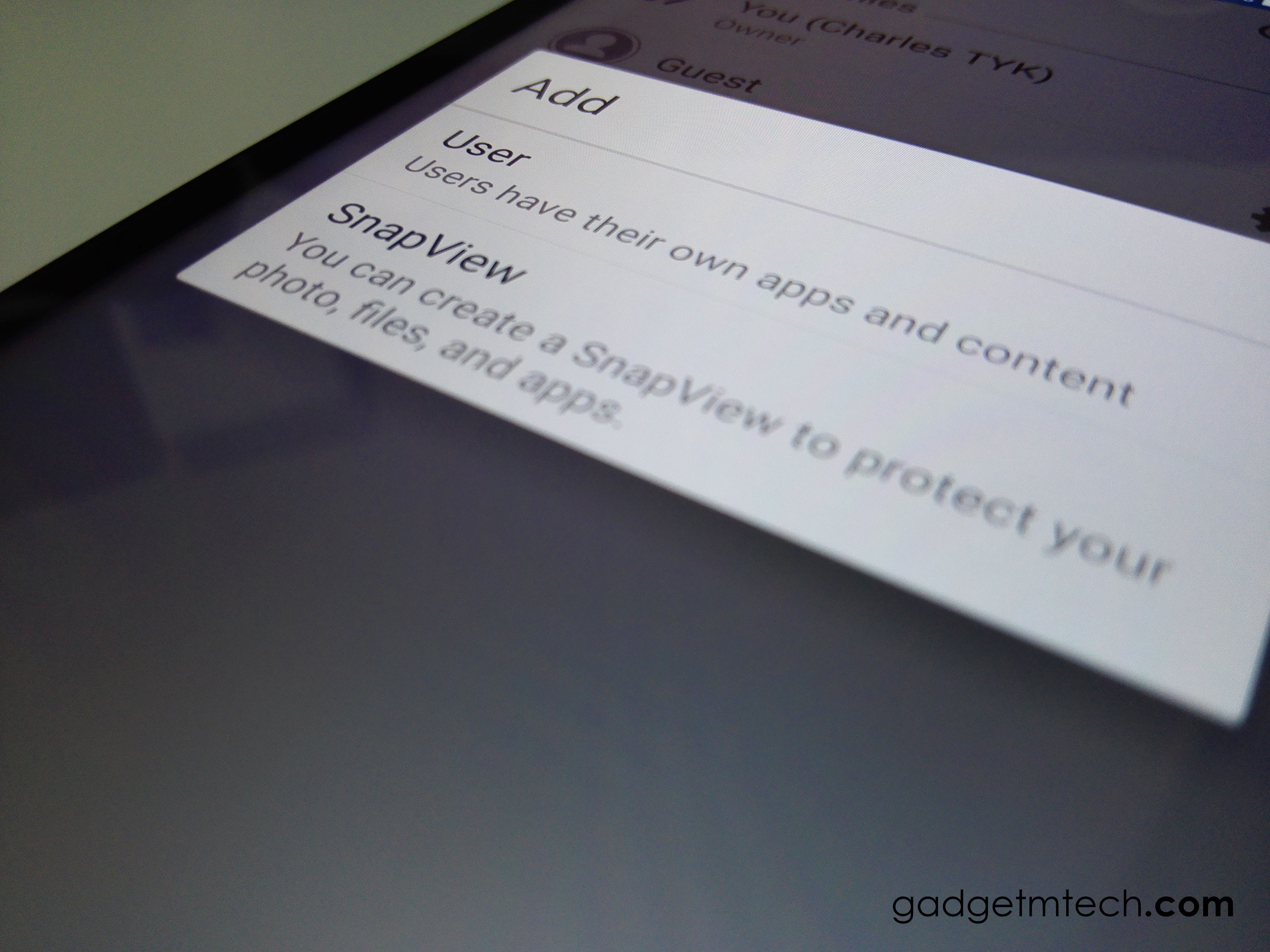 SnapView separates your user profiles, it brings independent spaces to keep your personal content private and your professional life secure, with cross-space notifications to manage both spheres. Click here to check out more about SnapView.
#6 – 100 GB Google Drive Storage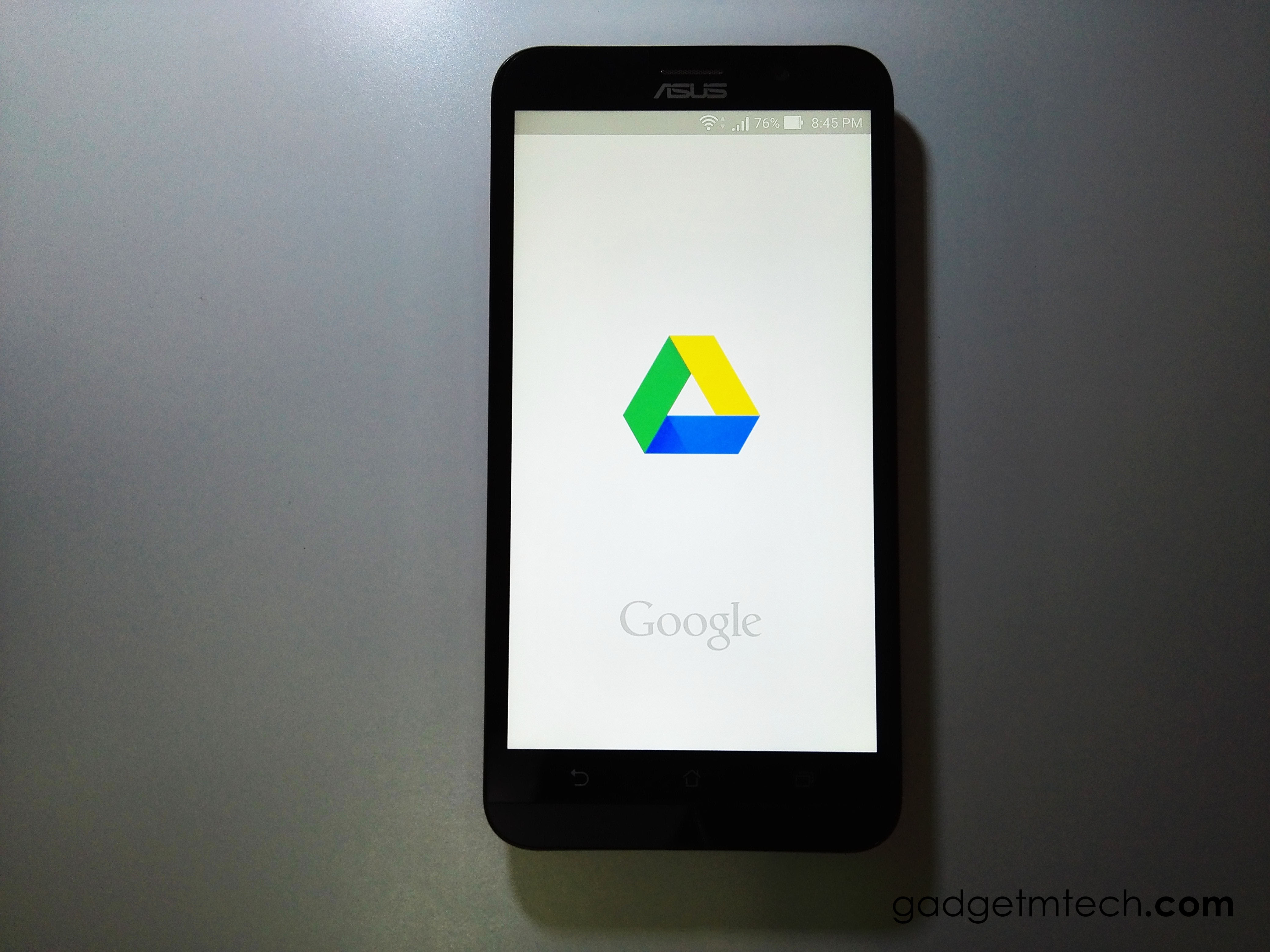 The ZenFone 2 brings you 100 GB of free Google Drive cloud storage. Save any of your desired files and access them through all of your devices. Google Drive is also seamlessly integrated with File Manager, Gallery, and the Music app to provide absolute convenience.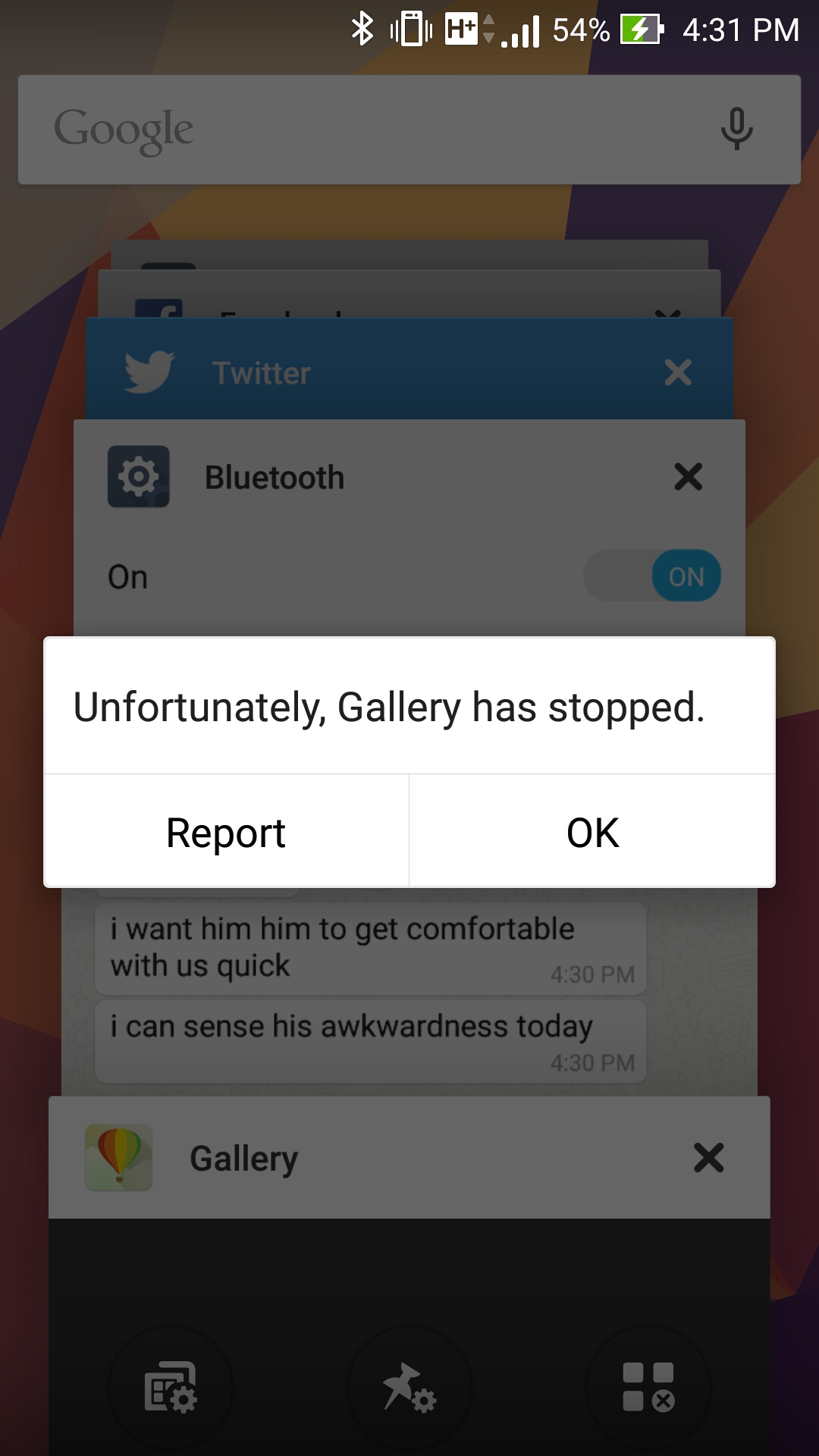 Overall ZenUI works well, but not optimized. I did experience apps crashed or the system has stopped. It's still a long way for ZenUI to become my favorite user interface.
Camera: PixelMaster 2.0 Performs Better Than Expected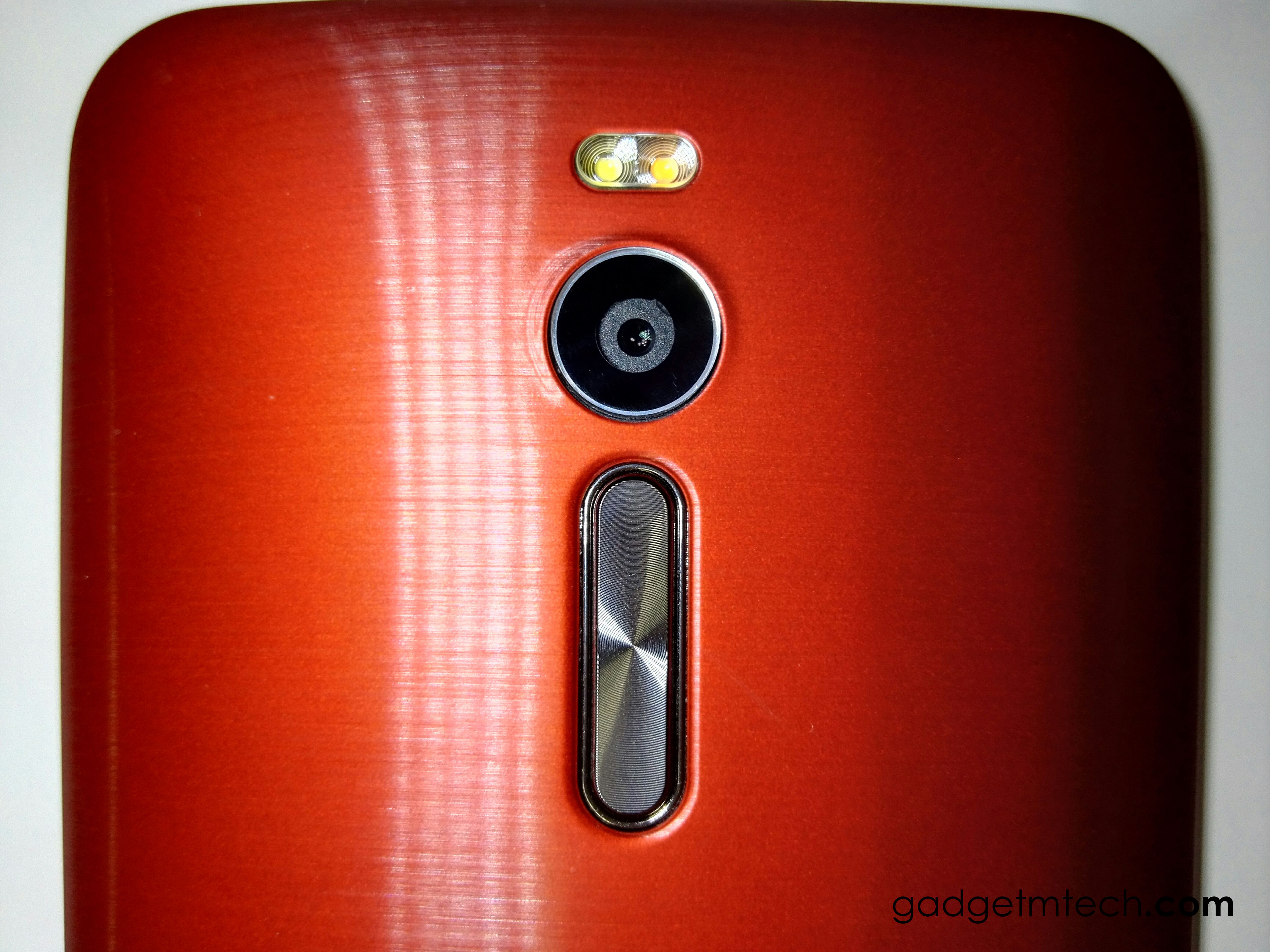 The ASUS ZenFone 2 features a 13 MP PixelMaster camera with f/2.0 aperture lens. The front camera has upgraded to a 5 MP unit and comes with Selfie Panorama feature. Back to the regional launch, I was told that the ZenFone 2 uses Toshiba sensor, which makes me concern about the camera quality. Meanwhile, the camera lens gets scratched easily, even I didn't use it much when I first received the unit.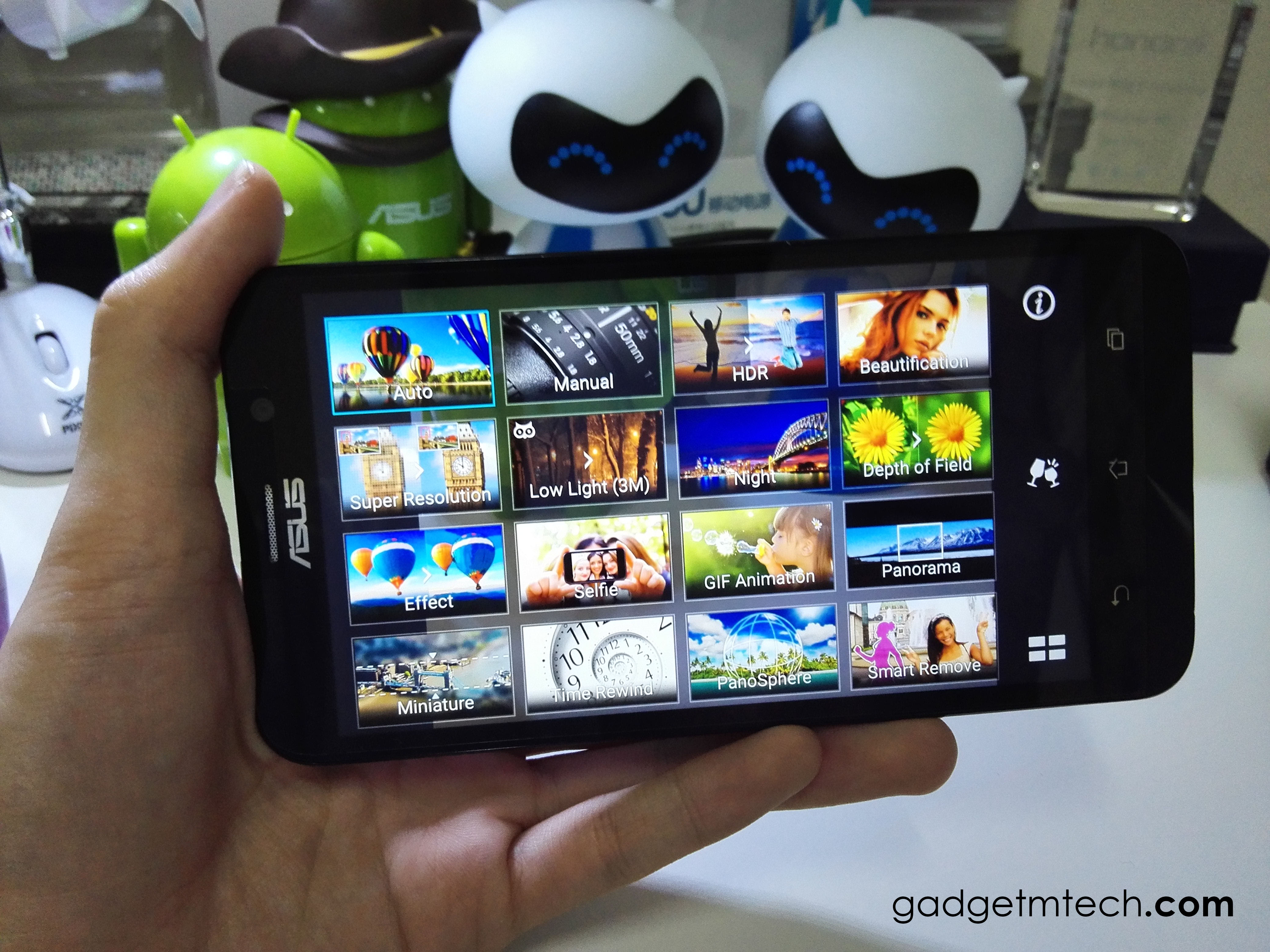 The camera interface looks better, but still not my favorite interface. As usual, there are a number of modes available on the ZenFone 2. With upgraded PixelMaster 2.0, the ZenFone 2 now comes with a couple of new modes – Super Resolution and Manual modes.
To see what ASUS had improved on the camera, I've compared the camera between the first generation PixelMaster on the PadFone S and the ZenFone 2 with PixelMaster 2.0. Note that both devices come with same 13 MP camera with f/2.0 aperture lens.
Click To Enlarge: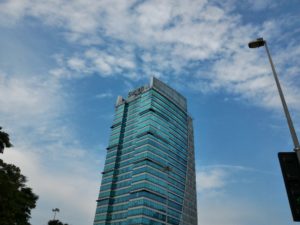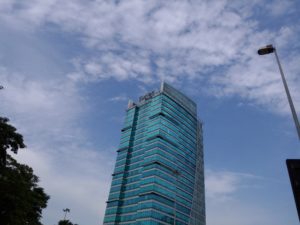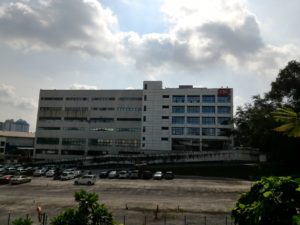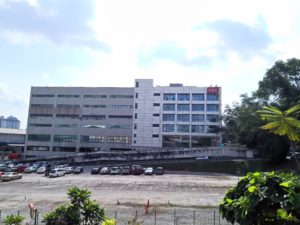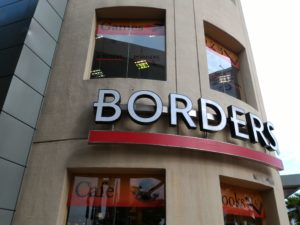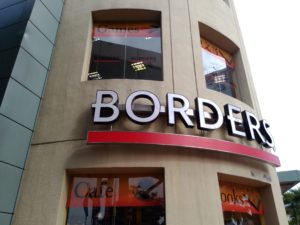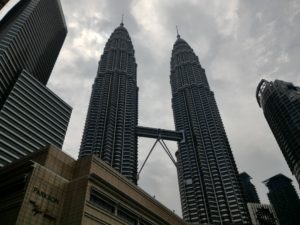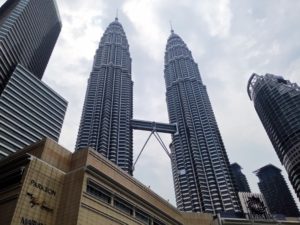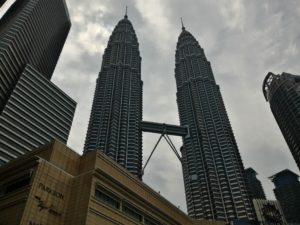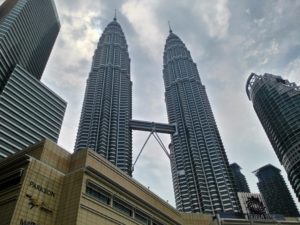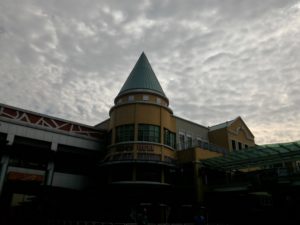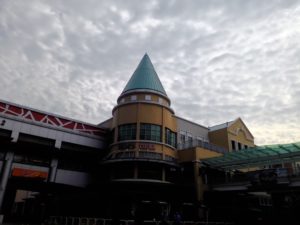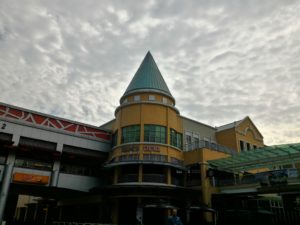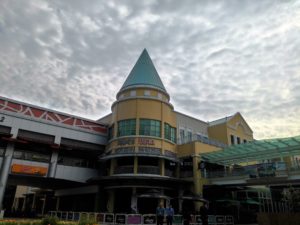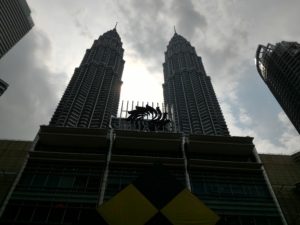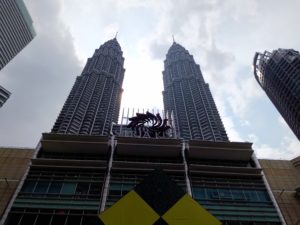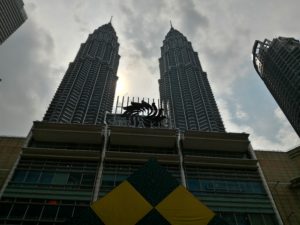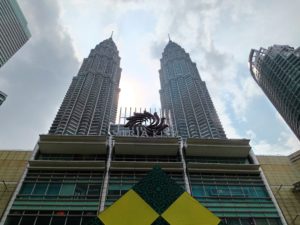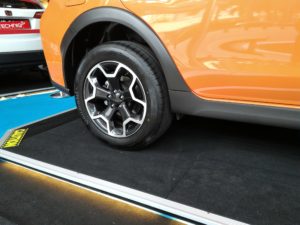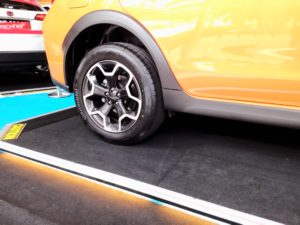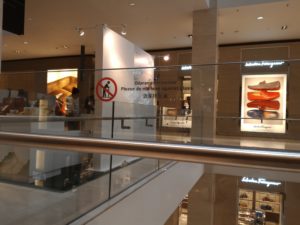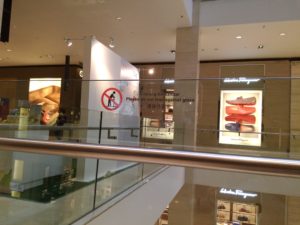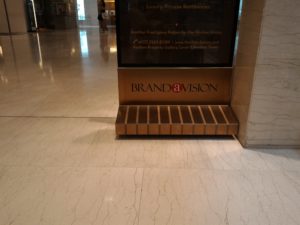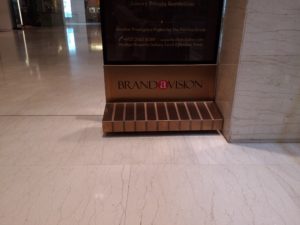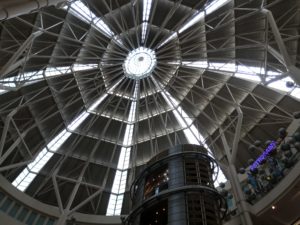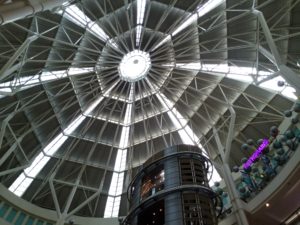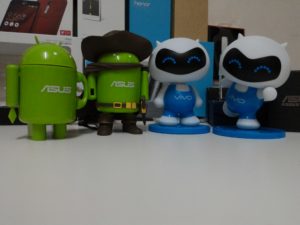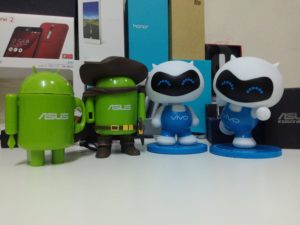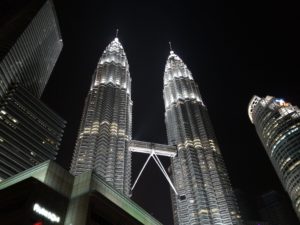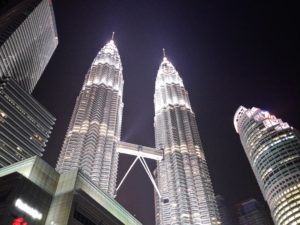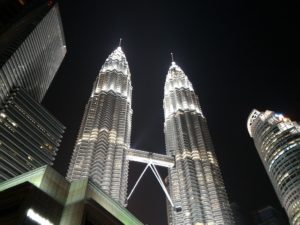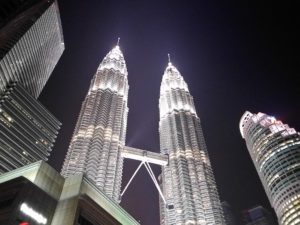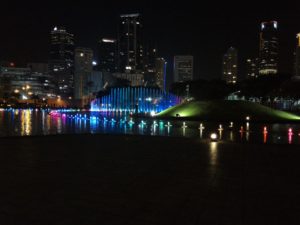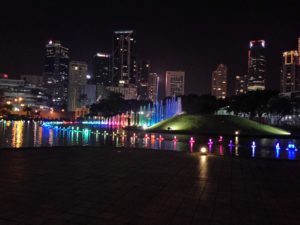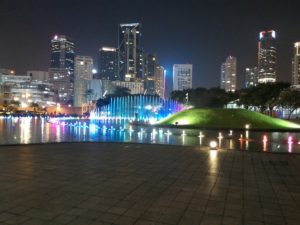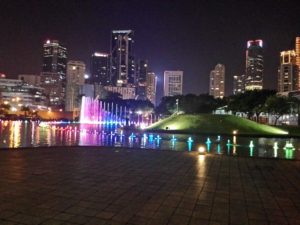 Well, it seems that I've worried too much. The camera performs better than expected, and I like it too. As you can see from the camera samples above, the ZenFone 2 camera is able to capture photos with more accurate color and lower noise level. Photos taken by the PadFone S are a bit warm and sometime appear overexposed. Overall the ZenFone 2 camera with PixelMaster 2.0 technology is a significant improvement over the PadFone S, which comes with first generation PixelMaster technology.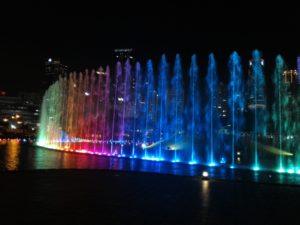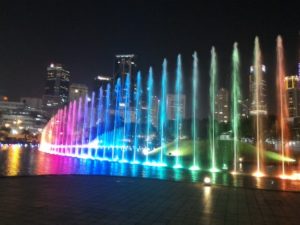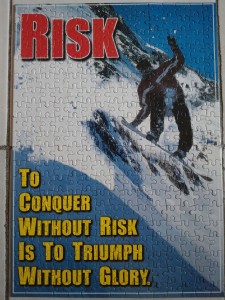 With Super Resolution mode, you are able to capture photo with up to 52 MP resolution. It's one of my favorite feature, though I don't really use it much.
Battery: BoostMaster Brings Fast Charging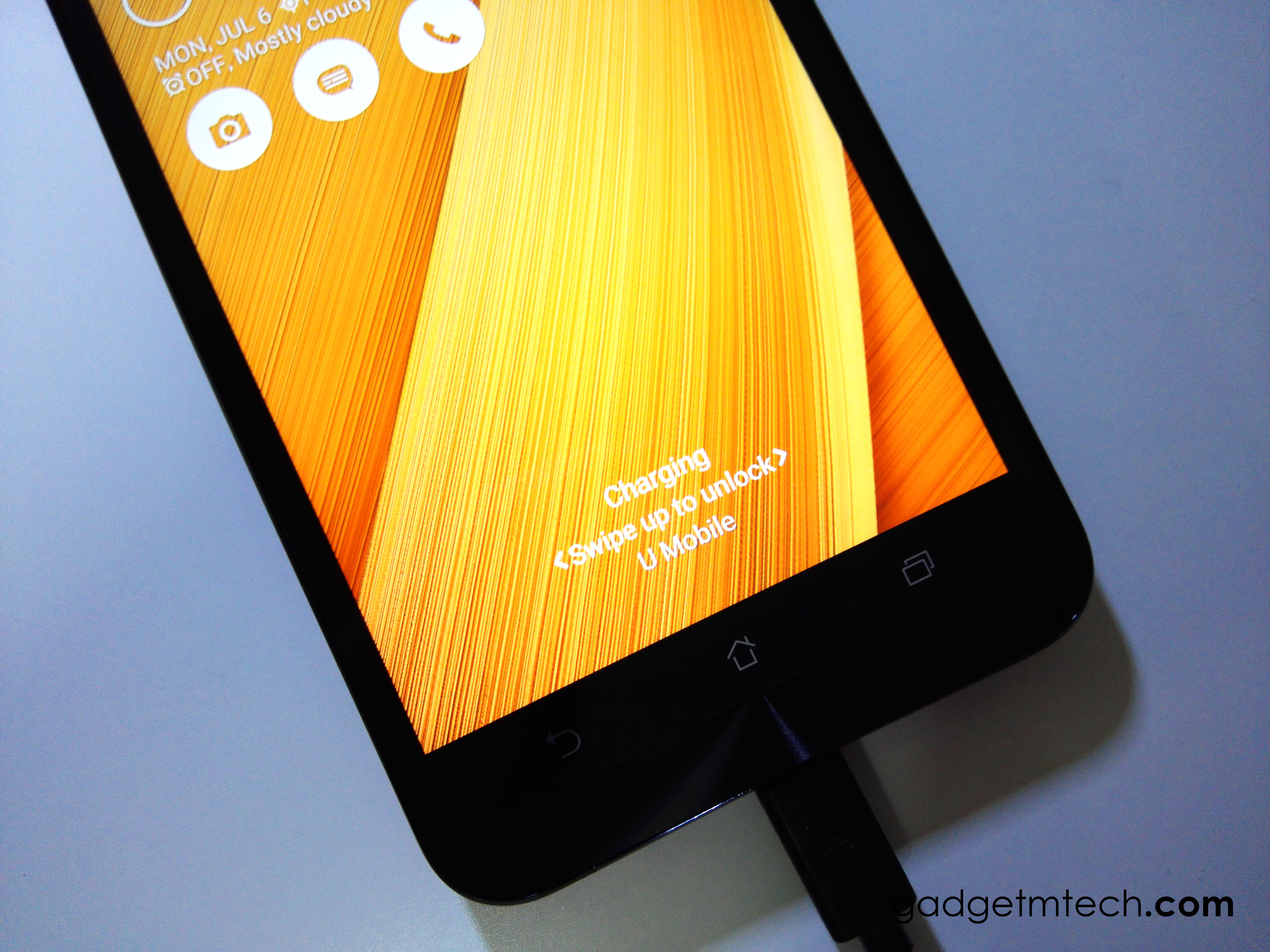 ASUS has included fast charging feature on the ZenFone 2. Unfortunately, the BoostMaster 18 W adapter isn't included with 2 GB RAM model. But no worries, we will cover it once we get the 4 GB RAM model. The good news is, fast charging feature is still available on 2 GB RAM model. I've tried to use Samsung Adaptive Fast Charger from the Galaxy S6 to charge the ZenFone 2 before, and it works as the battery icon is showing the "+" sign. However, it is not recommended to use different manufacturer charger to charge your phone.
Battery life is pretty average on the ZenFone 2, neither too bad nor too good. The phone is able to last through a day with moderate usage. I got around 3 and a half hour of screen-on-time, not too bad. And checking the battery status, it shows that Android OS used up the most of the battery life instead of the screen. So ASUS, you know you need to work more on optimizing the system. If not, it's a shame that the ZenFone 2 packs a 3,000 mAh battery but the battery life isn't that great.
Final Words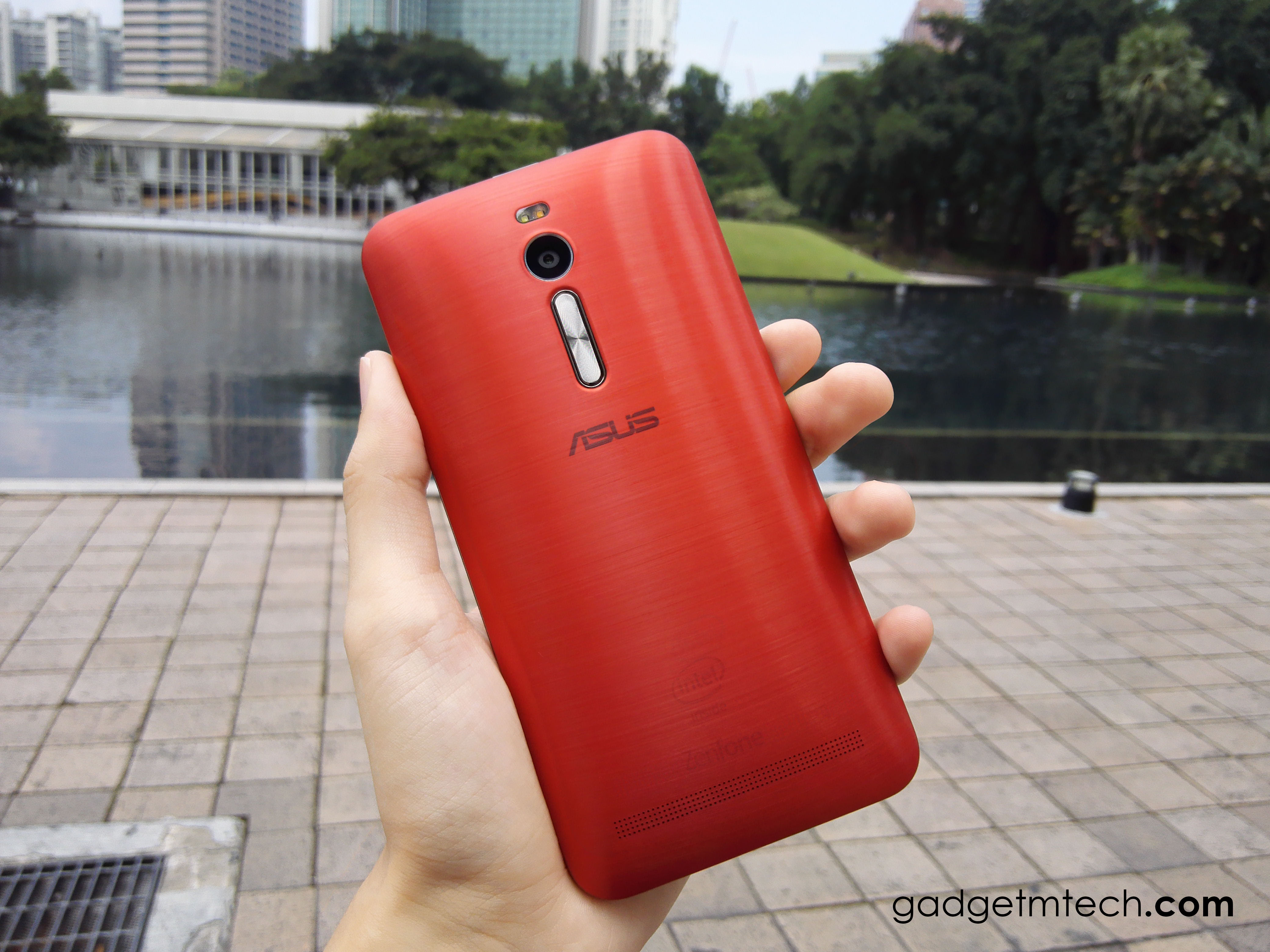 And it's time to wrap up the ASUS ZenFone 2 review. The ZenFone 2 is a serious competitor in the market right now selling at RM 899 for the 2 GB RAM ZE551ML model, though the bad thing is it's a bit confusing with so many variants but same naming. You can buy the ZenFone 2 through ASUS Malaysia online store here. It's not easy to build a successor for a smartphone. The successor must have a better specs, design and performance. Well, ASUS did put better specs, design and performance on the ZenFone 2. But, there's not much ASUS has really changed. It makes me worry about what's the successor of the current ZenFone that ASUS will come out.
Yay
Nice design
Impressive camera with a lot of features
Affordable price tag
Dual SIM
Nay
Variants confusing
Awful power button placement
Camera lens gets scratched easily