Imagine, ASUS ZenFone 2 plus laser auto-focus, what will it be? The answer is pretty simple – ZenFone 2 Laser! The ASUS ZenFone 2 Laser had quietly launched in Malaysia few days ago, here's our unboxing and first impression of the device.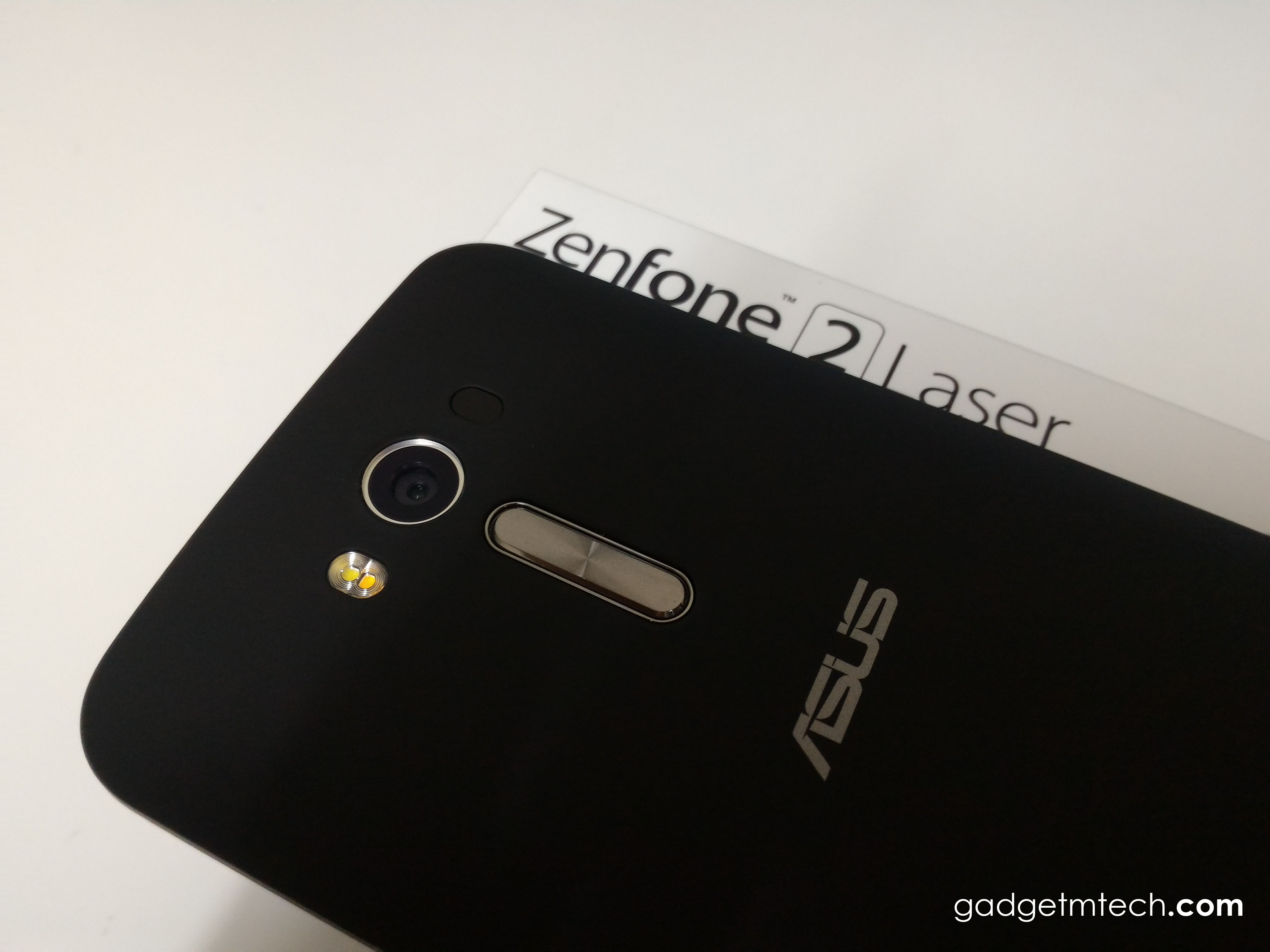 Unboxing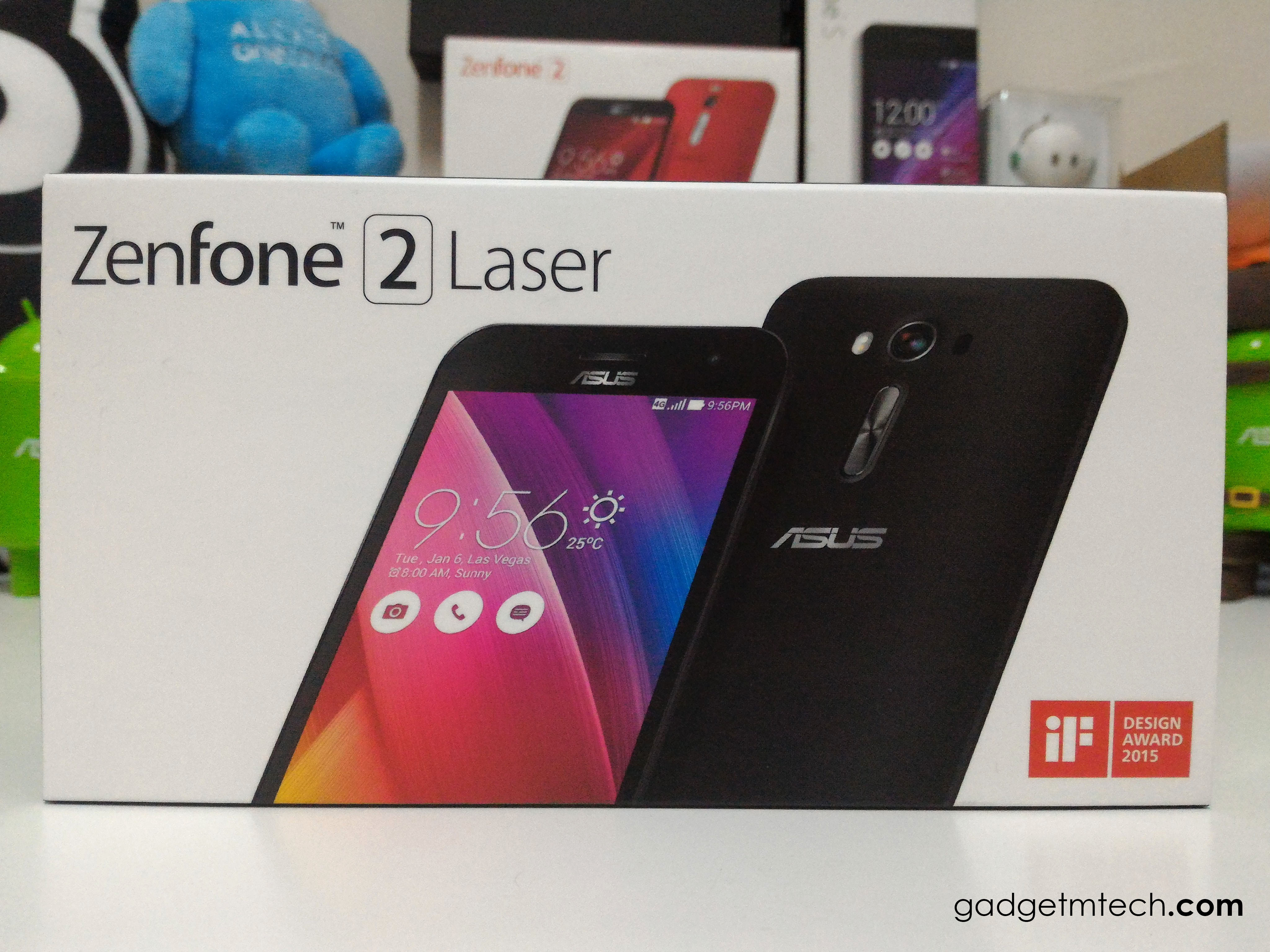 Same retail box design as the ZenFone 2, the only difference is there's a word "Laser". Pretty compact and simple box, don't think ASUS will change it in the future.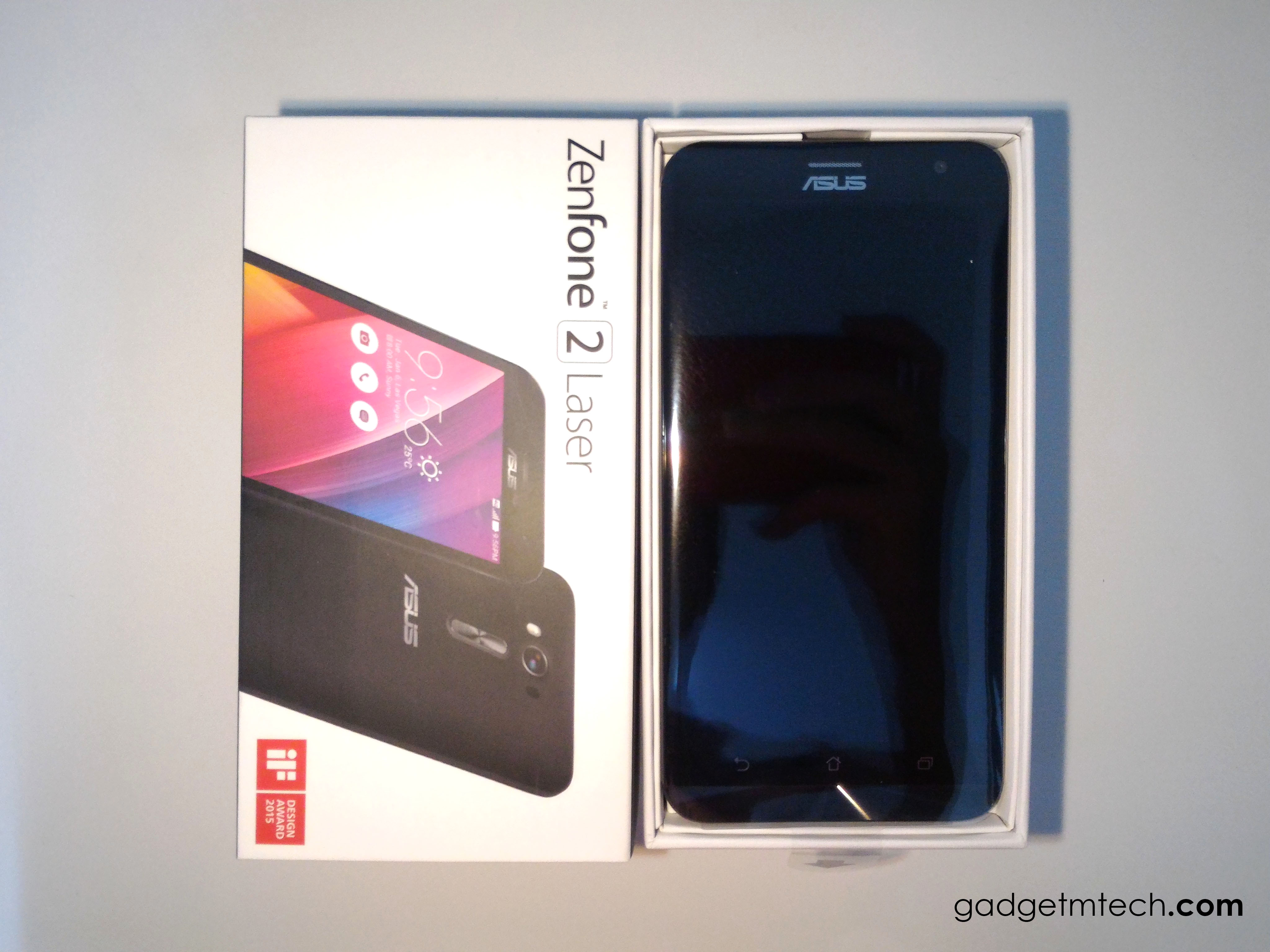 Open up the box you'll see the phone. It's really hard to differentiate between the ZenFone 2 and ZenFone 2 Laser because they both look nearly the same.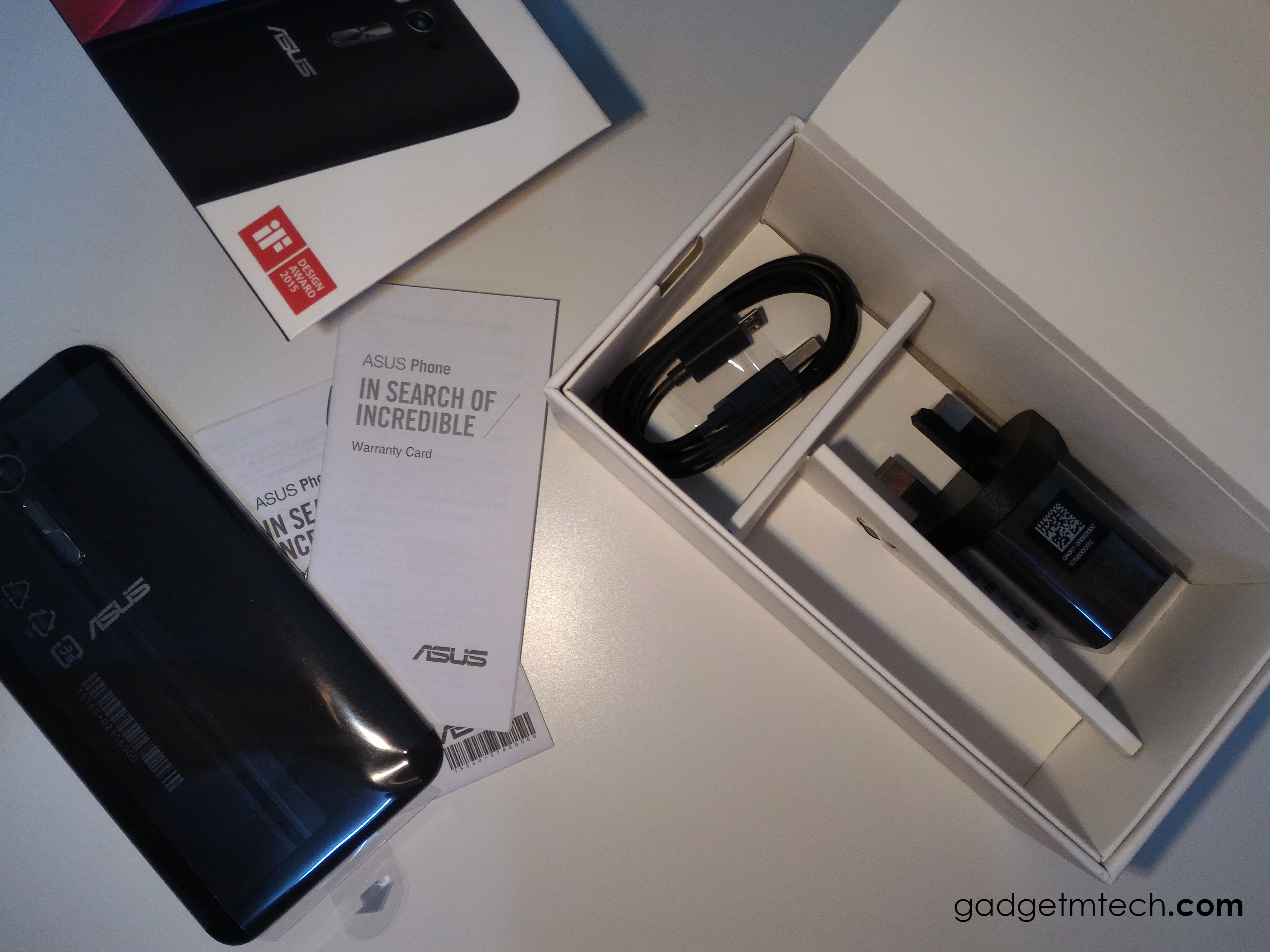 The second layer of the box contains user guide, warranty card, wall adapter and Micro USB cable. Wait! There's an empty space which likely for the earphones. Unfortunately, the ZenFone 2 Laser doesn't come with bundled earphones.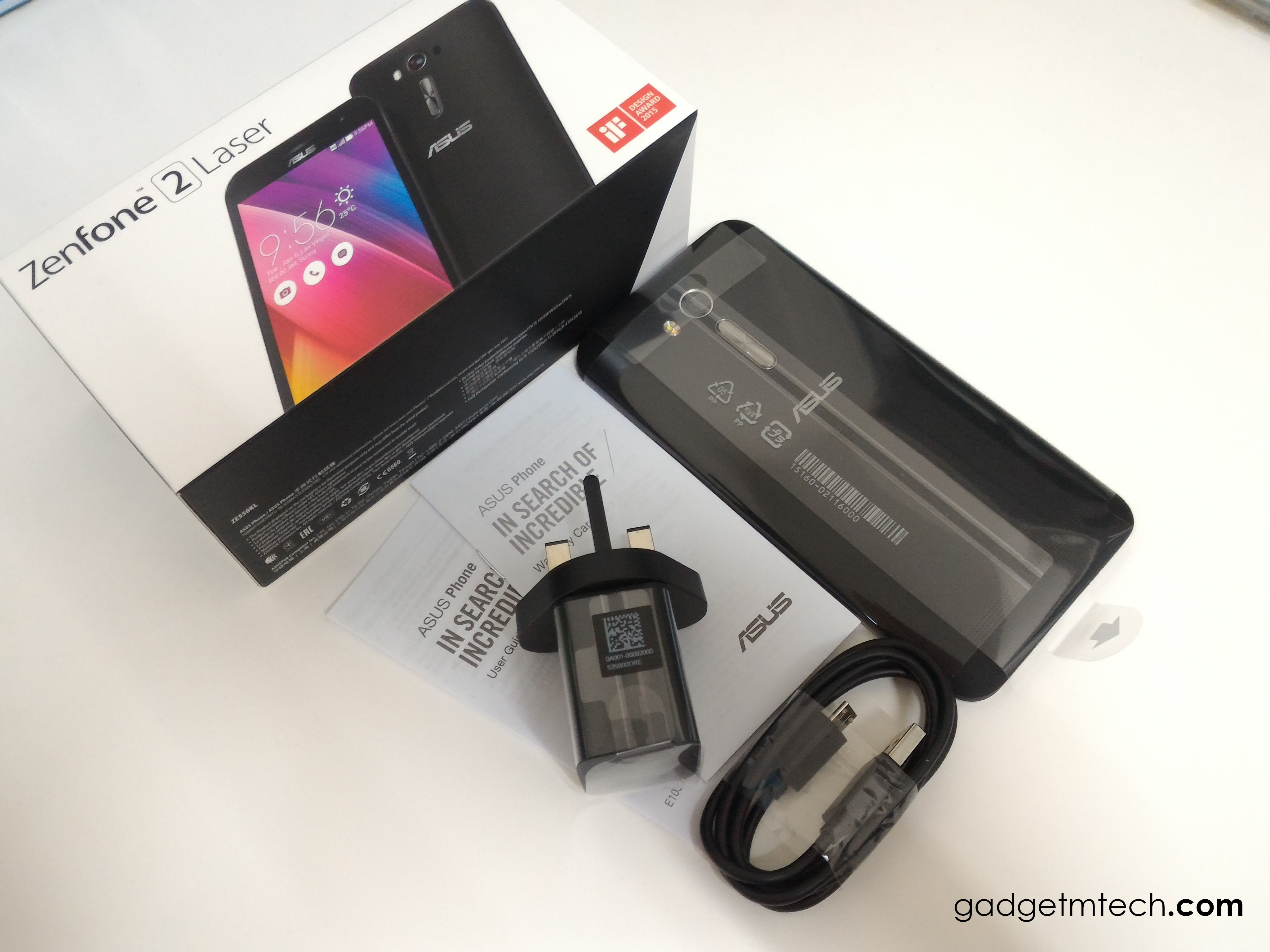 That's pretty much everything in the box. Do note that the ZenFone 2 Laser doesn't have fast charging feature like the ZenFone 2 (ZE551ML).
First Impression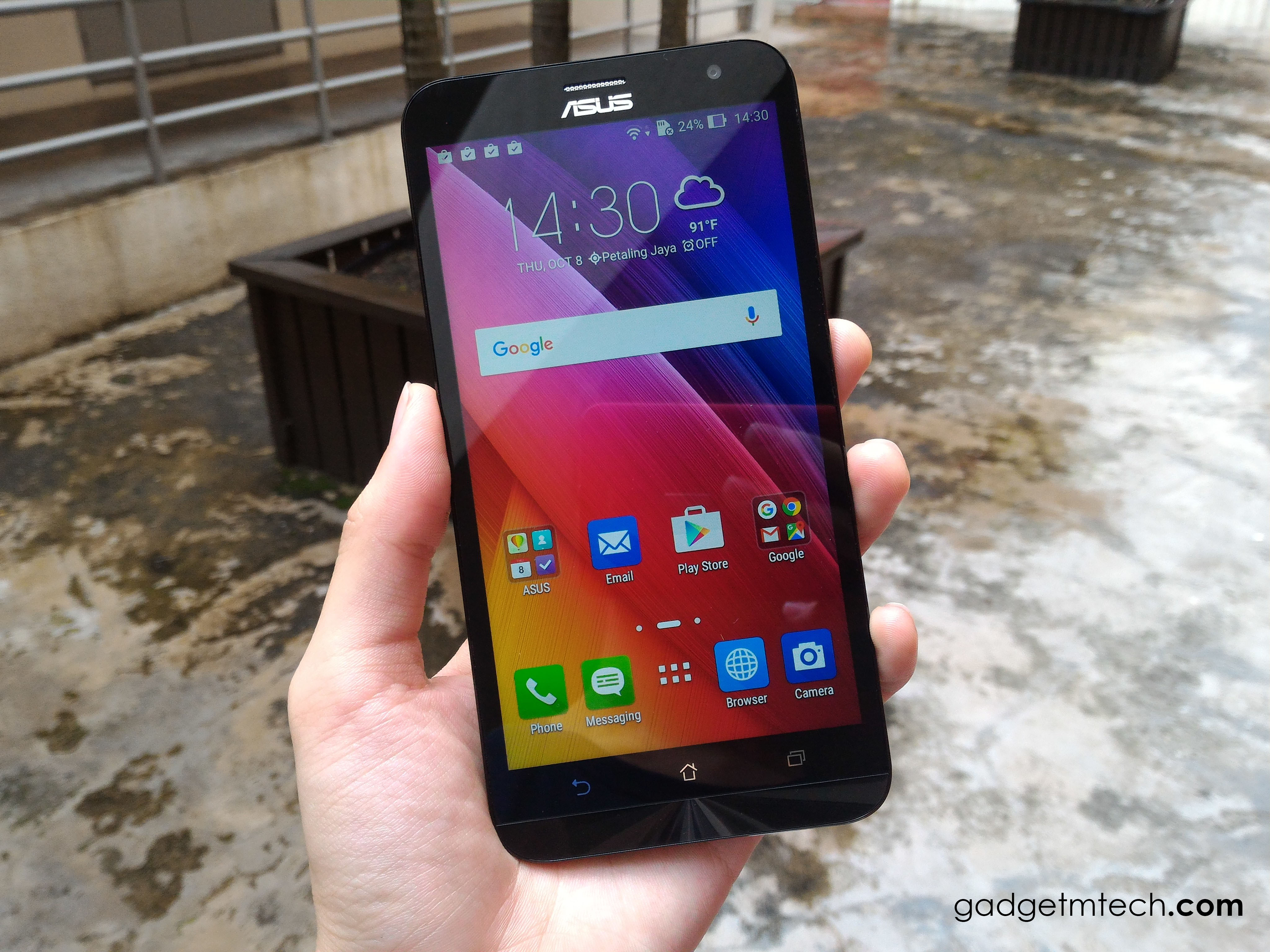 As I mentioned earlier, the ZenFone 2 Laser looks nearly the same as the original ZenFone 2. It has the same 5.5-inch display but the resolution has been downgraded to 720p. The trademark concentric circle is still there at the bottom chin of the phone. It's really hard to differentiate by just looking at the front, but there's one difference – the notification light has moved to the left side of the front camera.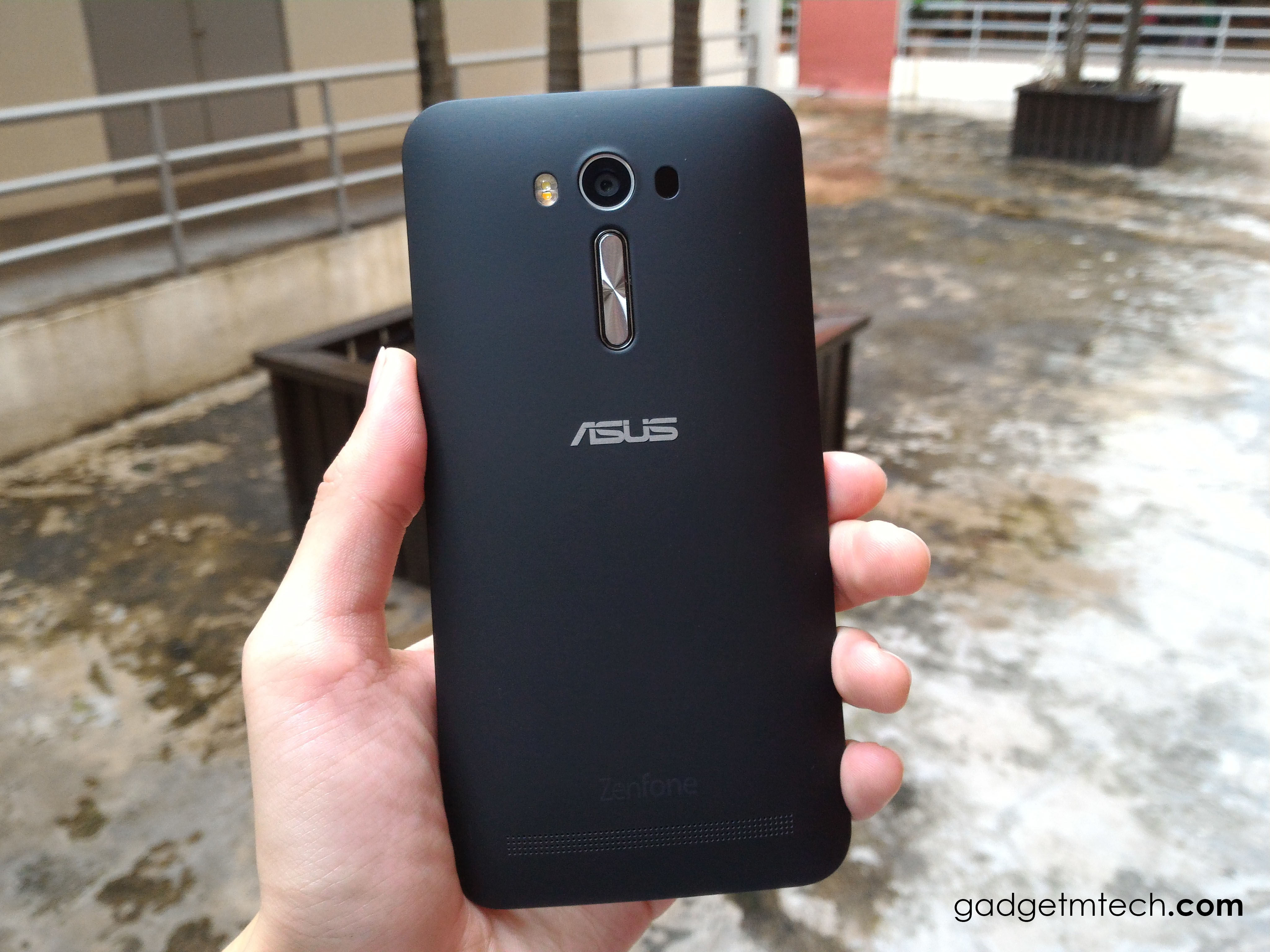 The back of the ZenFone 2 Laser is similar to the ZenFone Selfie. Its back cover is made up of soft touch matte material, which is more grippy compared to the original ZenFone 2. There's also a laser auto-focus next to the 13 MP camera.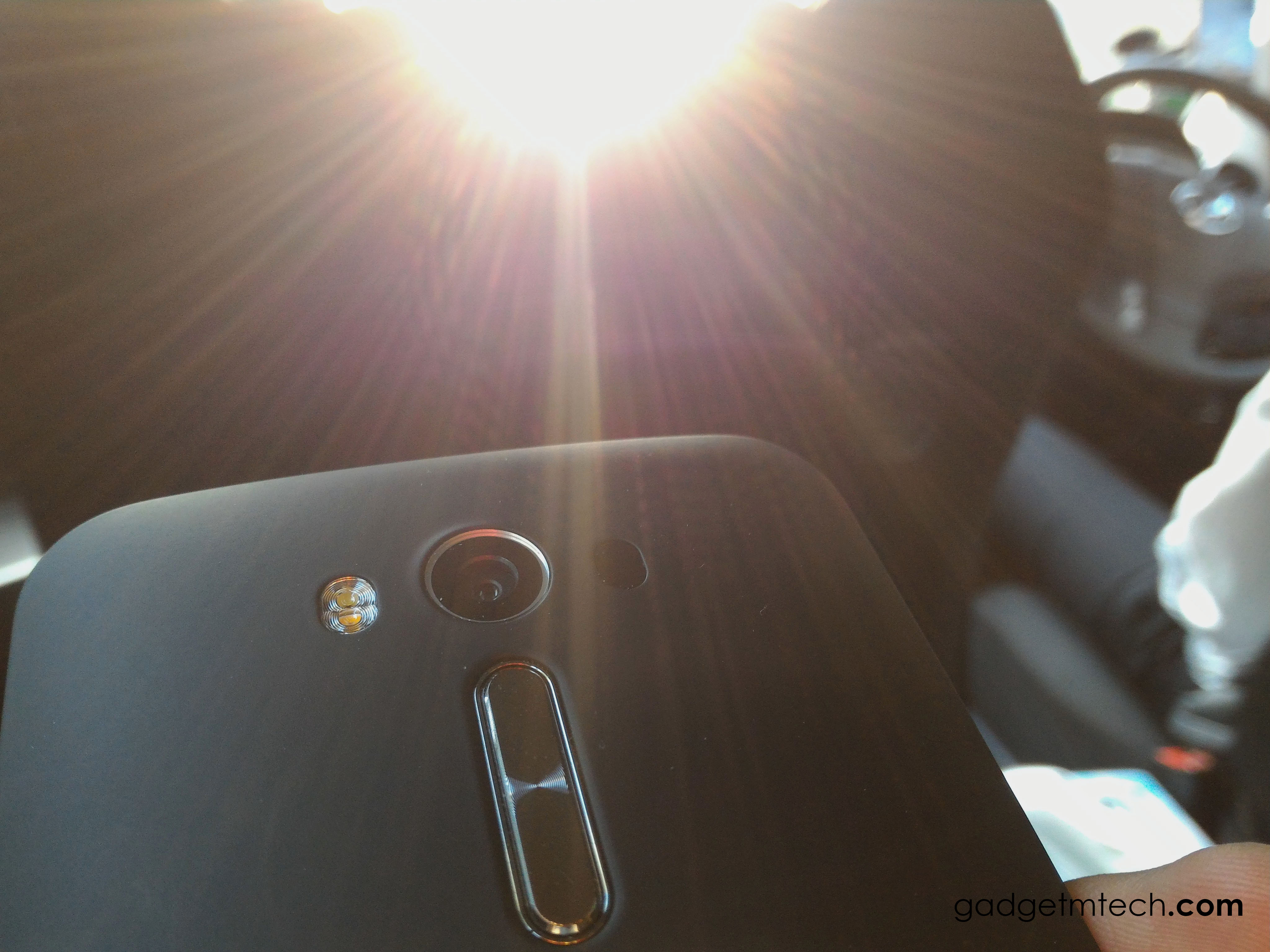 Overall the ZenFone 2 Laser feels the same as the original ZenFone 2, its side edges are slightly thicker though. Pricing at only RM 799, you can now buy the ZenFone 2 Laser through ASUS Malaysia Online Store.