Introduction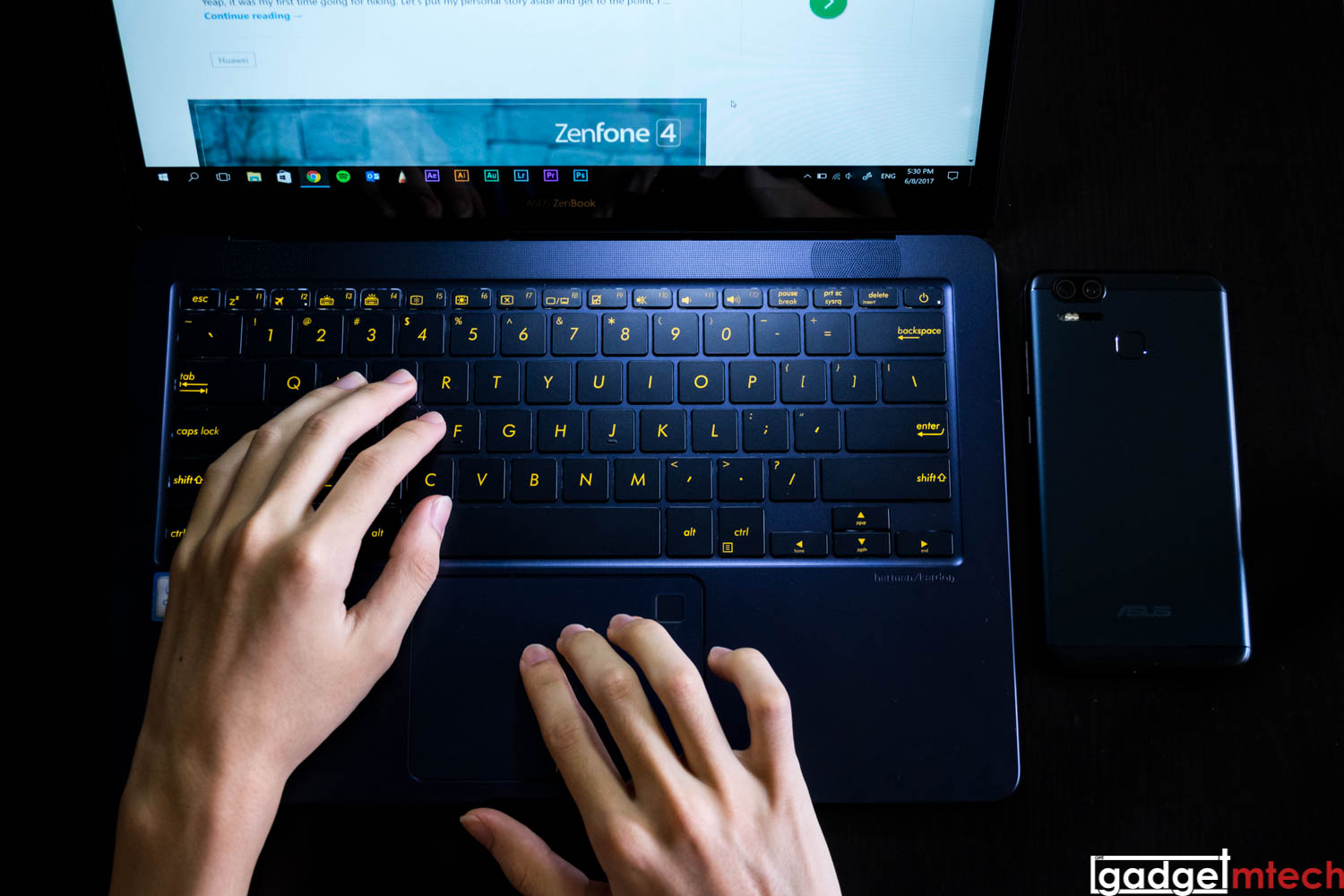 This is the ASUS ZenBook 3 Deluxe, the latest premium ultrabook by the Taiwanese company. Yup, it's a premium ultrabook, which means that it will cost you a lot.
Hello to Dongle Life!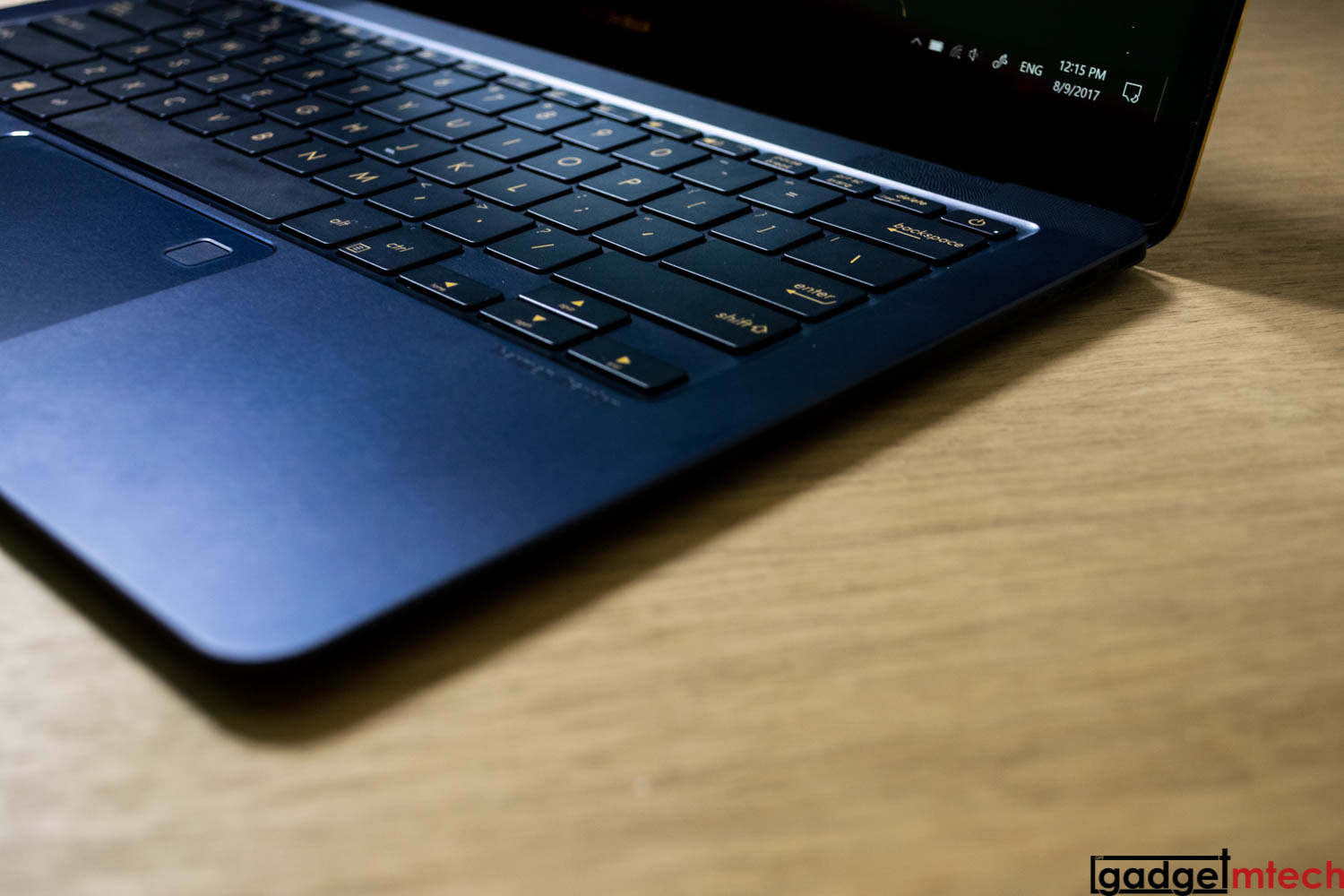 Well, looking at the design of the ZenBook 3 Deluxe, it's not surprising to know that the device is pretty thin and lightweight since it's an ultrabook. It is only 1.1kg light, so technically you can actually spin it with just a finger.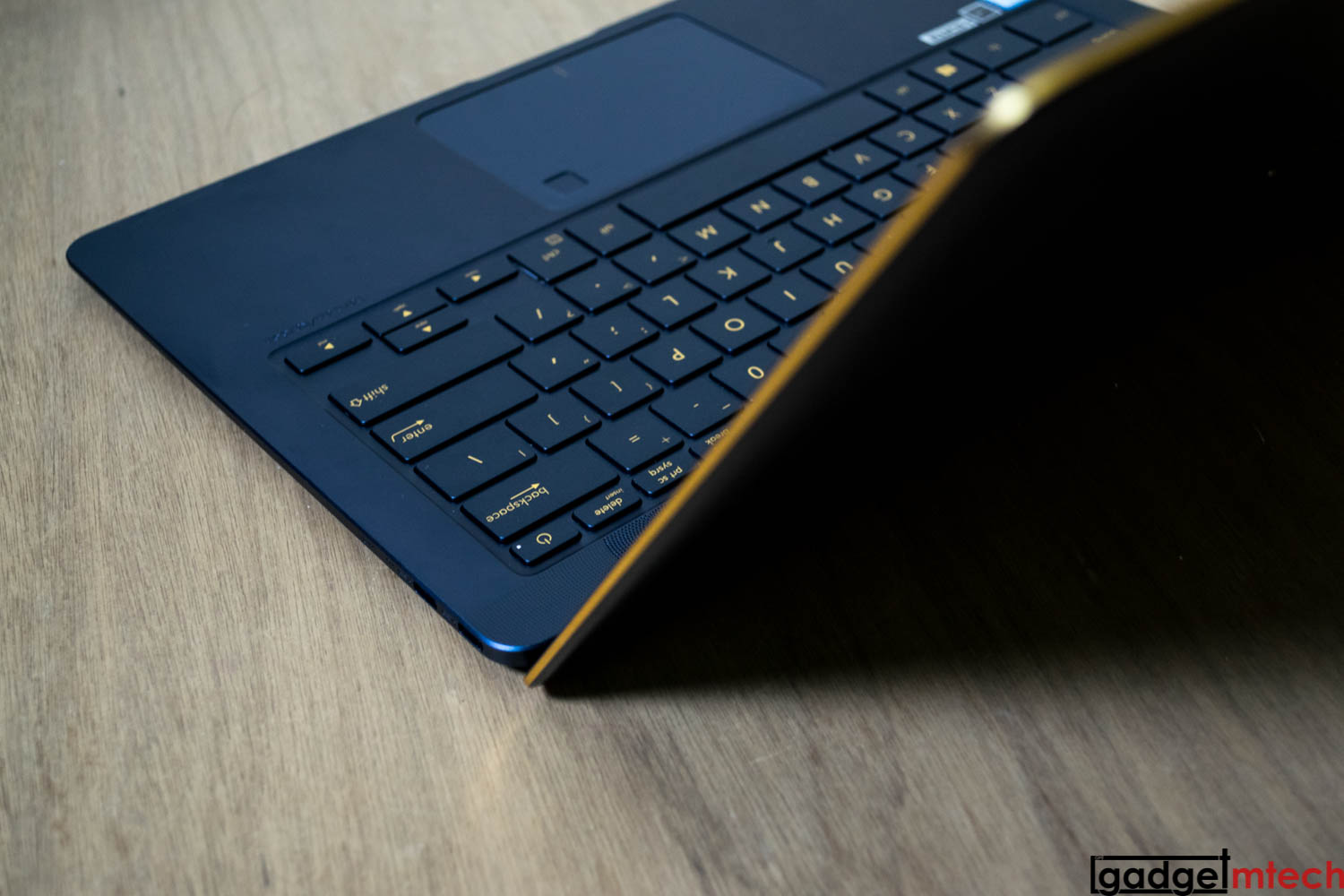 The laptop has a pretty premium look with less flex on its chassis. It has the same concentric circle design on the lid cover. However, it is pretty prone to fingerprints, just make sure you wipe it all the time. When I first lifted up the lid, I was surprised that the tilt angle is even lesser than my old laptop. I really wish that it has more tilt angle, but I'm still okay with it.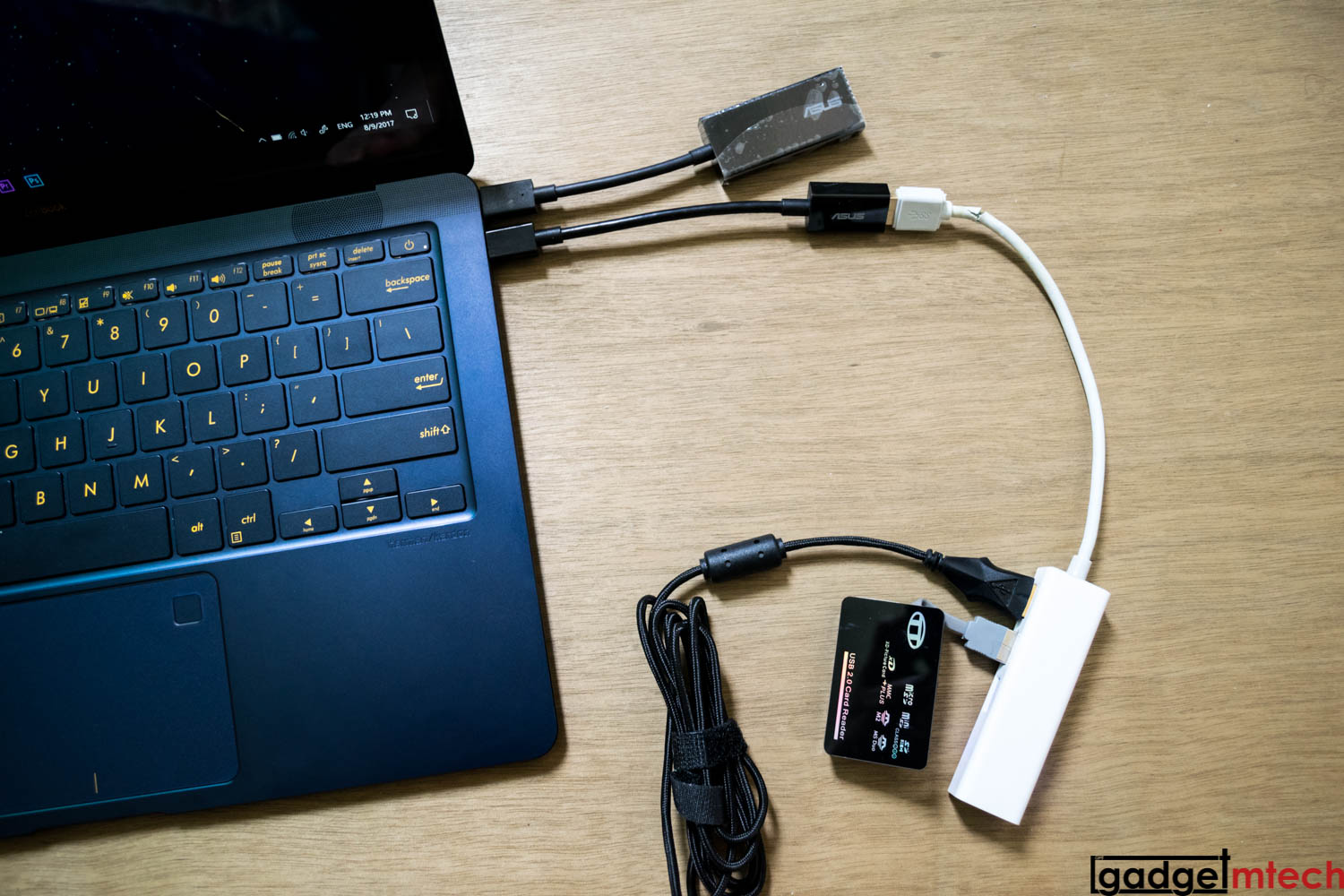 In terms of I/O ports, the ZenBook 3 Deluxe only has three USB-C ports, two of them are Thunderbolt 3 ports as well, and then there's the 3.5mm audio jack, fortunately. Welcome to the dongle life! Thankfully, ASUS actually includes USB 3.0 and HDMI adapters in the box. But, I still find that it's quite troublesome to bring all the adapters out with me. Seriously, can ASUS at least include an SD card slot?
14″ Display in 13″ Size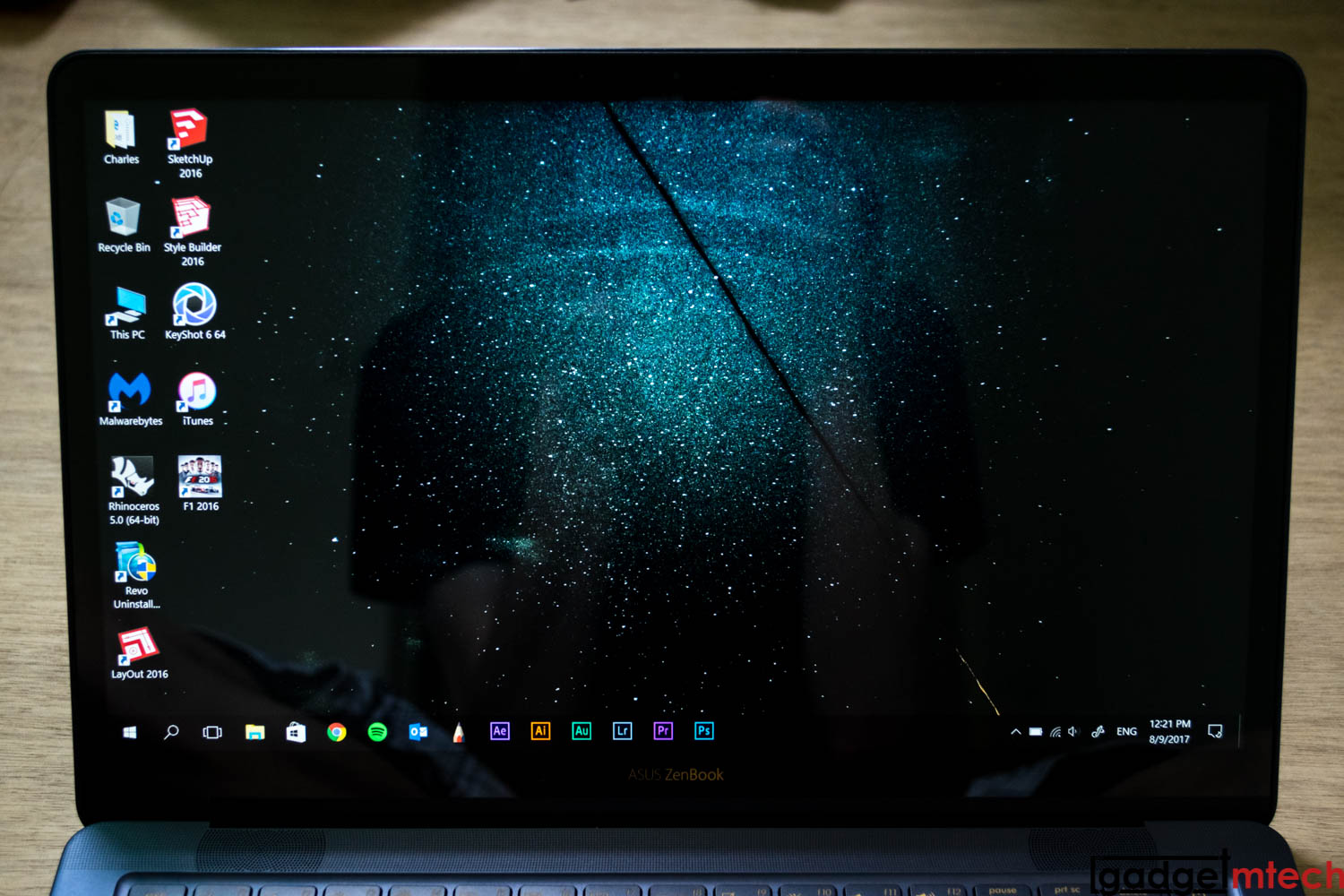 The ZenBook 3 Deluxe sports a 14-inch Full HD LED-backlit display protected by Corning Gorilla Glass 5. ASUS claims that its size is smaller than most 13-inch laptop despite having a larger 14-inch display. That's true as I didn't actually notice it has a 14-inch display at first until I checked the specs. The display is bright and it shows accurate colors. Overall, the viewing experience is pretty good.
Nice Keyboard and Touchpad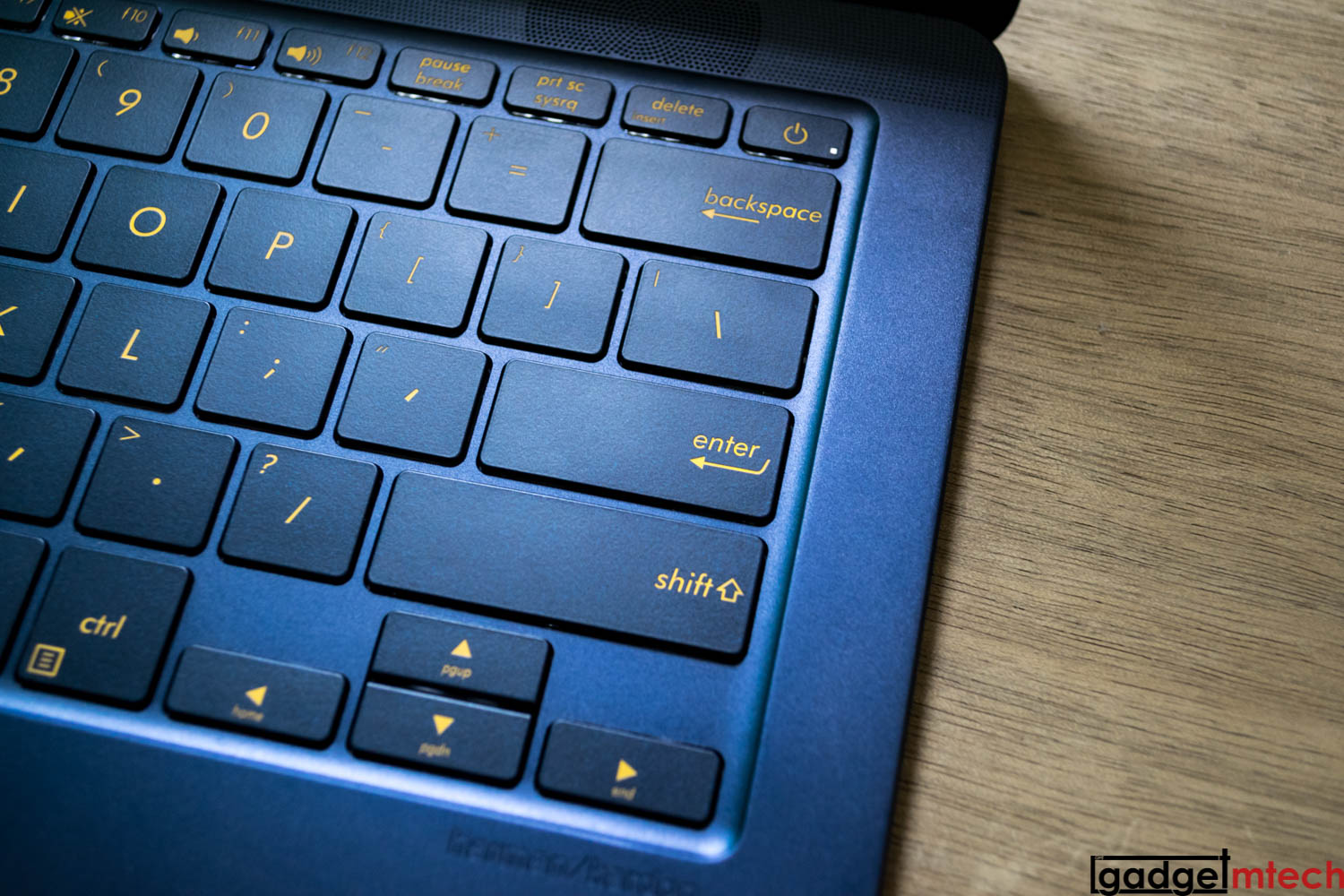 The keyboard has a short key travel and it's pretty nice to type. However, I find that the arrow keys are a little bit small, so sometimes I actually pressed the wrong arrow key. The keyboard also comes with 3-stage backlight brightness, and I'm not a fan of putting the power button in the keyboard layout, even though it looks clean and polish.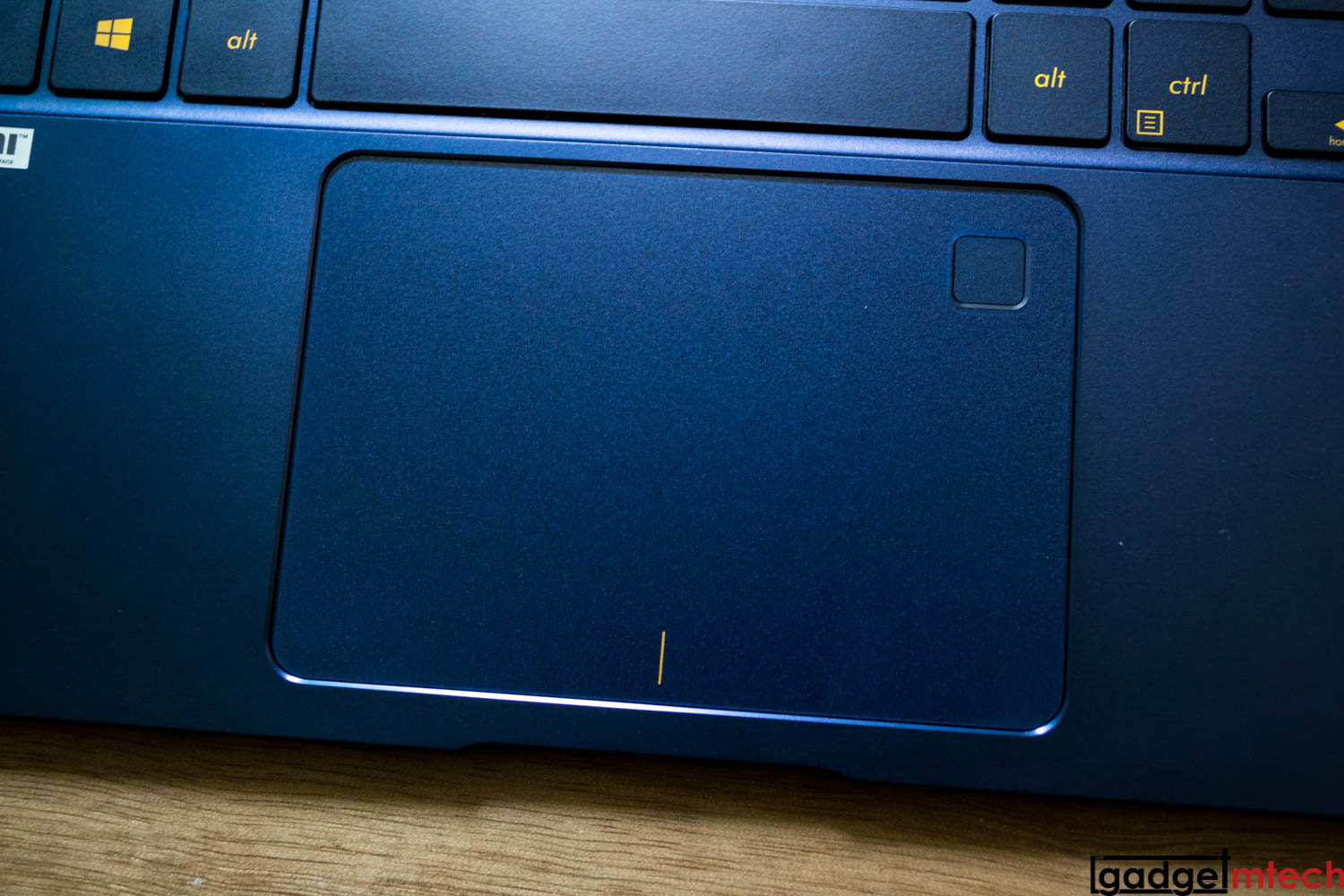 The ZenBook 3 Deluxe uses Windows precision touchpad, which is pretty accurate and nice to touch thanks to the glass panel. One thing I really don't understand is why ASUS chose to put the fingerprint reader on the top-right corner of the touchpad. Even though I really enjoy using the Windows Hello fingerprint reader to login Windows, but I hate the fact that there's a small part of the touchpad unusable.
Impressive Performance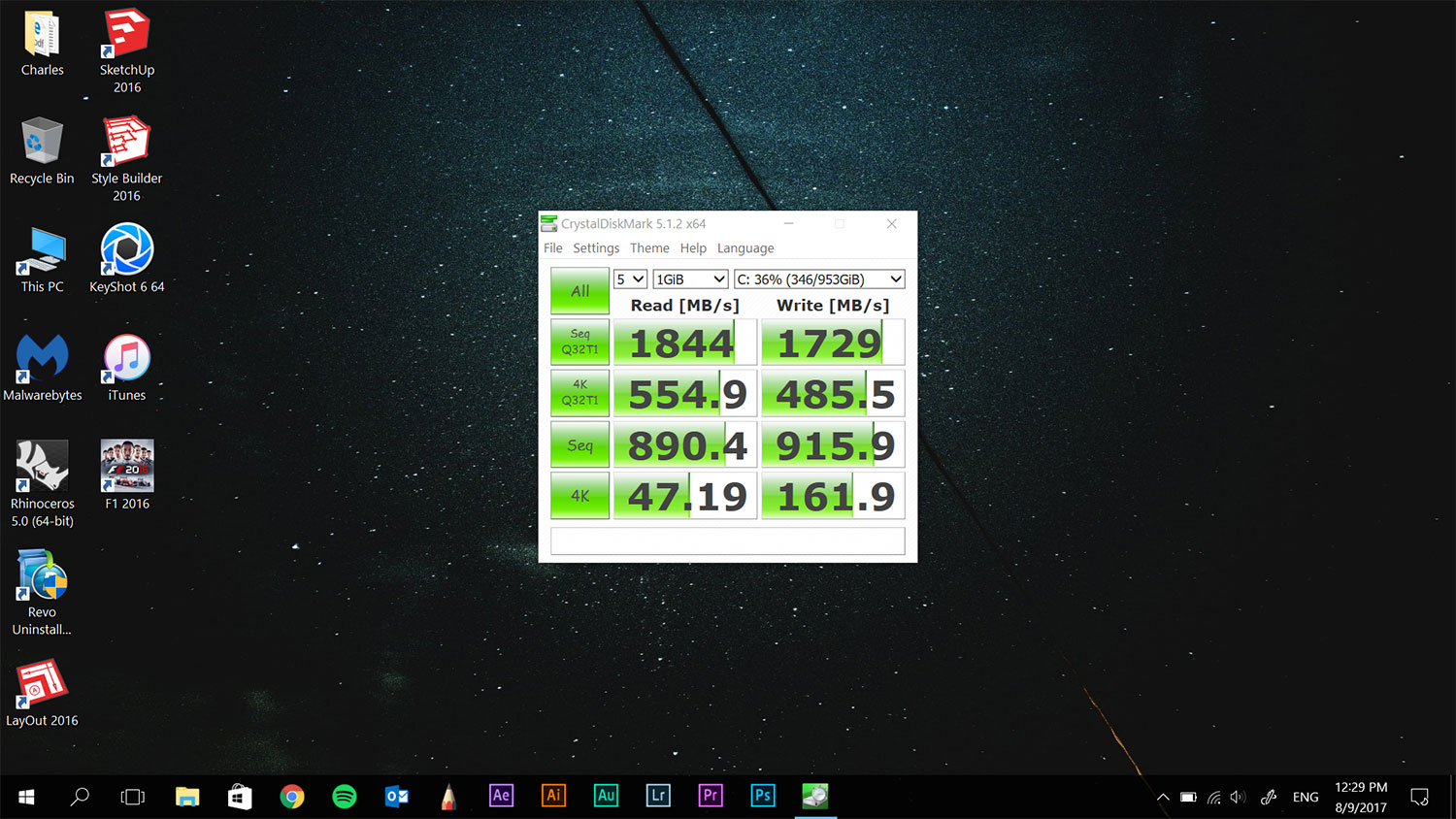 In terms of performance, the ZenBook 3 Deluxe packs a 2.7GHz Intel Core i7-7500 CPU with 16GB RAM and 1TB of PCIe SSD. Everything is fast from installing software to using Chrome. Additionally, it is capable of doing some 3D rendering work as well!
Sadly, for some reasons, the fan noise is pretty loud sometimes, even when I'm just doing some basic tasks. Temperature is under control; I find that only the top part of the keyboard is slightly warm, the rest are quite comfortable.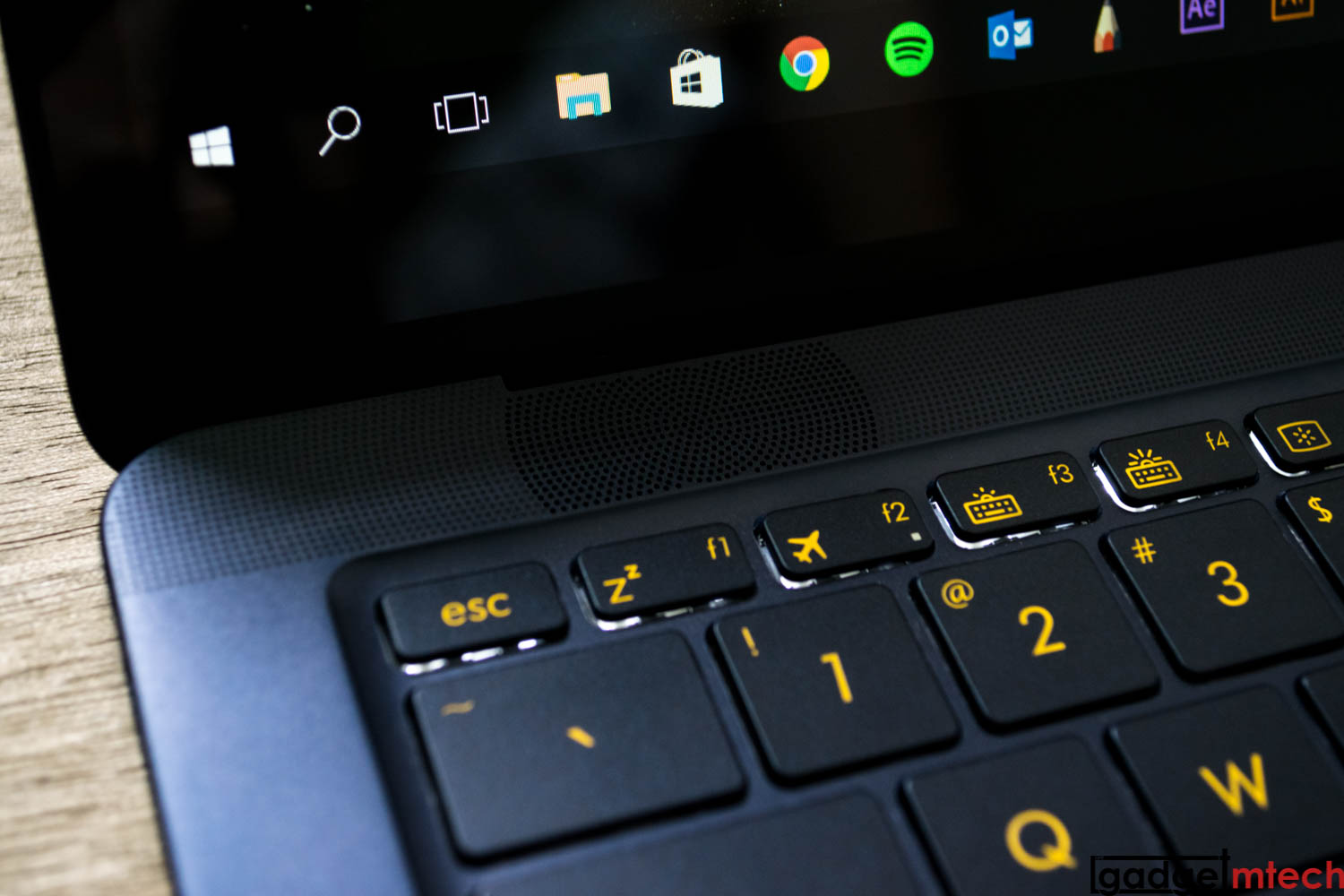 The ZenBook 3 Deluxe features a quad-speaker setup with Harman Kardon technology. It comes with the four-channel smart amplifier to ensure maximum volume with zero distortion, for powerful and clear sound. Overall, I'm quite pleased with its audio quality.
Windows 10 & Battery Life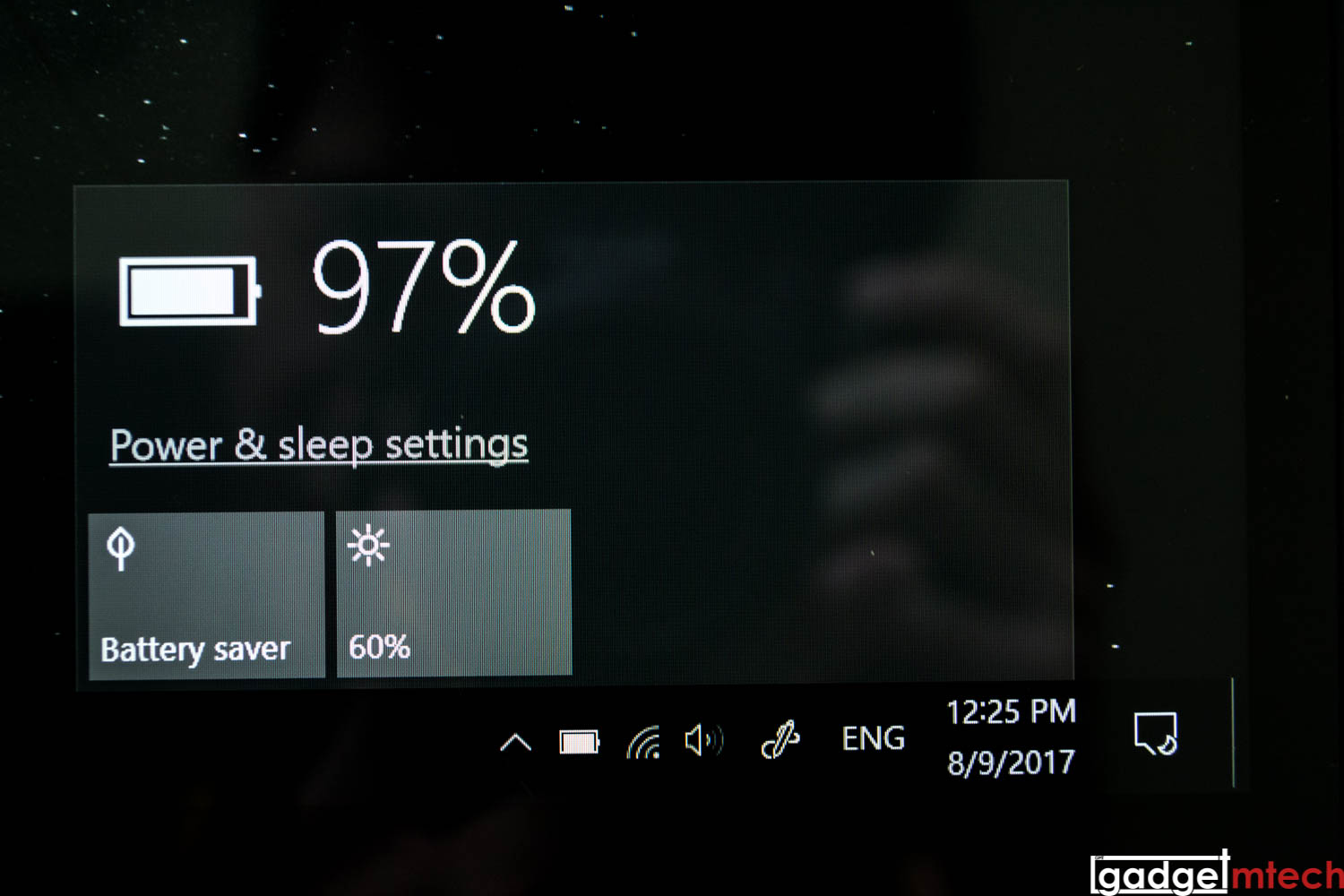 The laptop runs on Windows 10 with a fair amount of bloatware as well as some in-house software. Splendid lets you customize your screen color profile, just like your ZenFone. One of my favorite software is the Battery Health Charging software, which has three modes to extend your battery lifespan. Speaking of the battery, the ZenBook 3 Deluxe battery life is average. I was able to get around 4 hours of battery life while doing my 3D rendering work. For normal usage, it has around 7 hours of battery life.
Final Words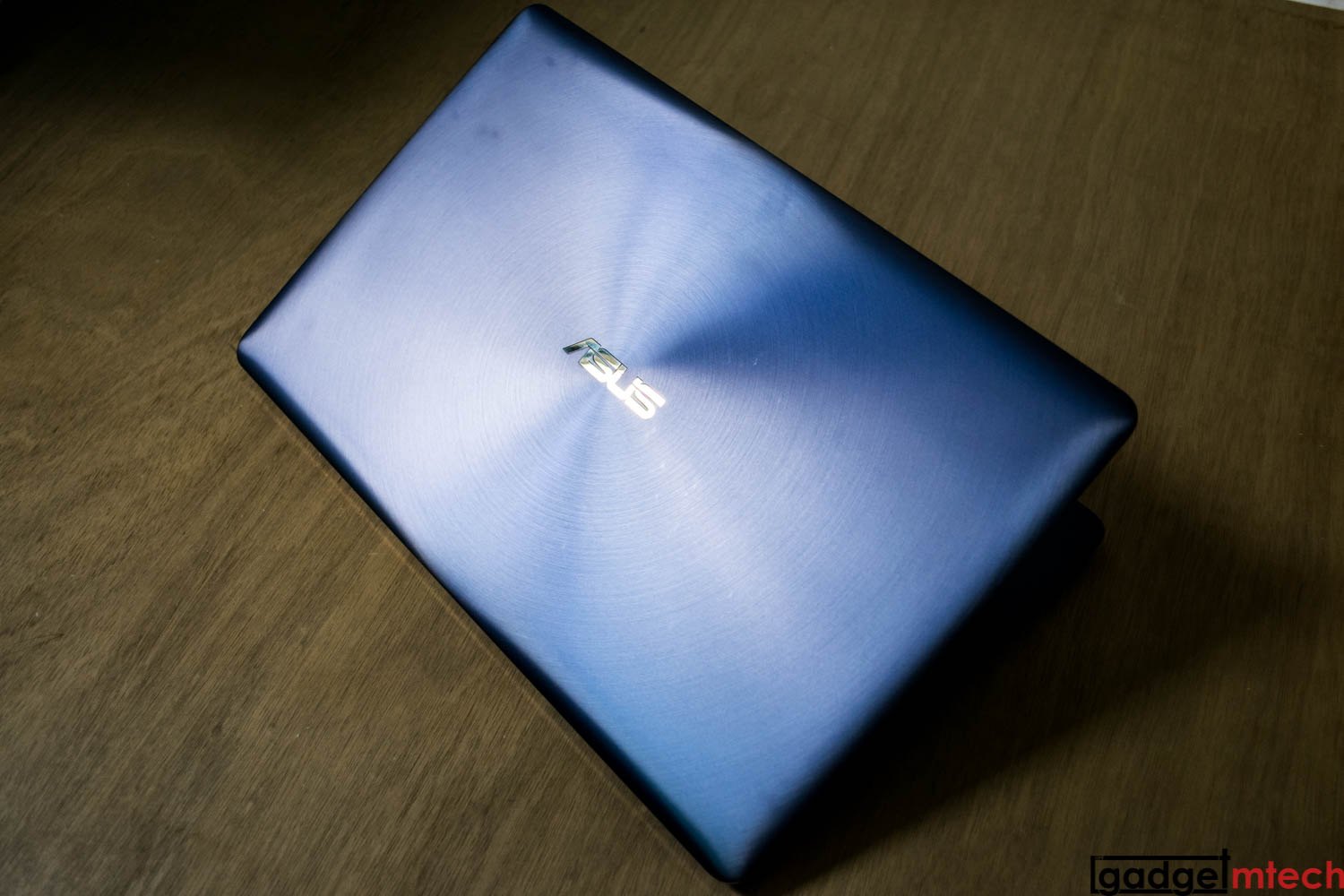 Retailing at RM8,299, the ASUS ZenBook 3 Deluxe is seriously a premium ultrabook you can get right now. To be honest, at this price tag I would rather go for the new MacBook Pro. Don't get me wrong, it is still a good ultrabook, but having just USB-C ports, I'm just not ready for the future.
Yay
Thin and lightweight
Impressive display
Great speakers
Nay
Only USB-C ports
Fingerprint scanner on the touchpad
That price, though!