Well, well, well! The World's First Liquid-Cooling Gaming Laptop has finally hit the shores. Pricing at RM 18,999, the ASUS ROG GX700 is the first gaming laptop in the world to have liquid-cooling system.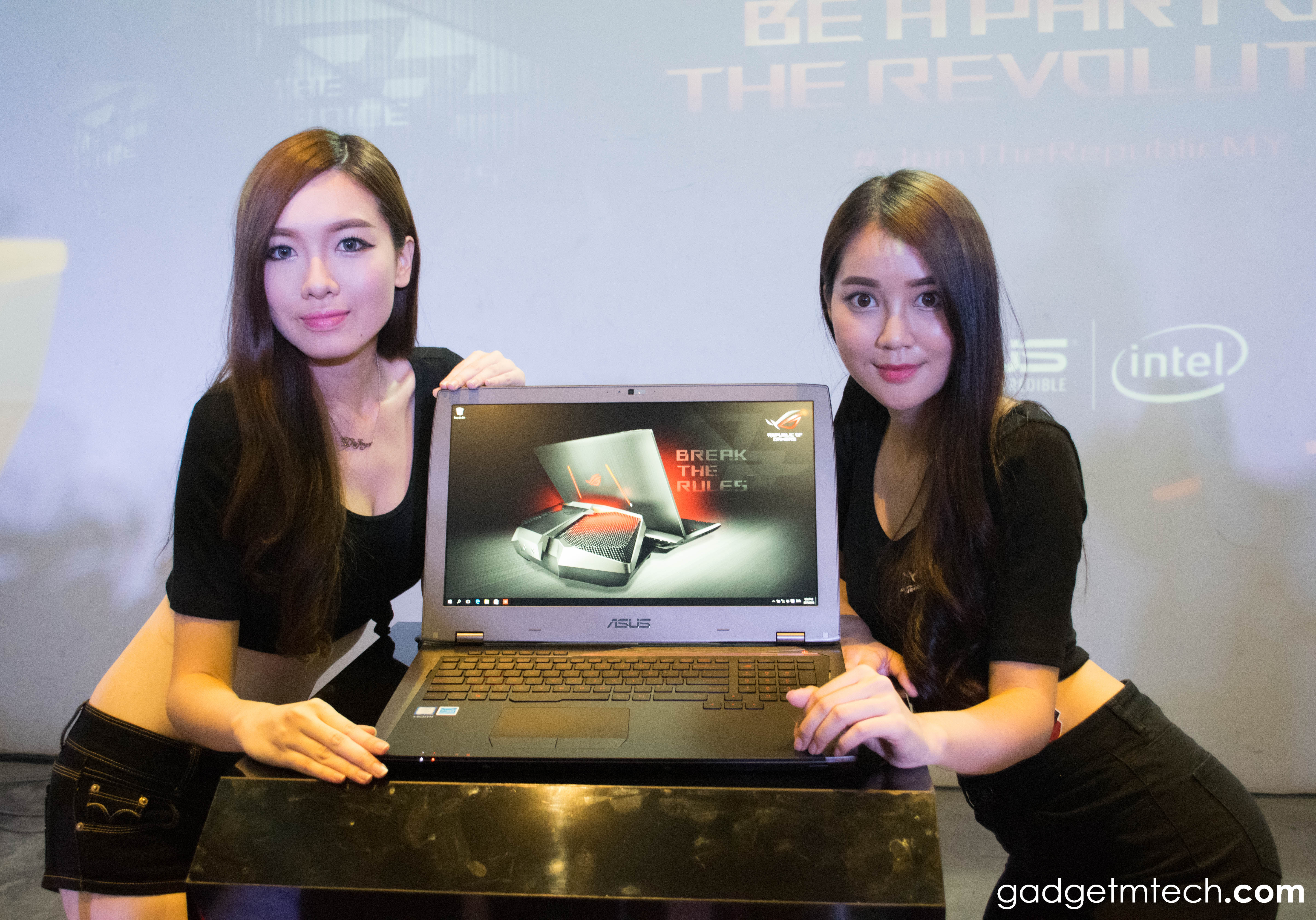 Powering this gaming beast is an Intel 6th Generation Core i7-6820HK CPU with 32 GB DDR4 2,800(O.C.)/2,133 MHz SDRAM, which supports up to 64 GB. Unlike other gaming laptops, the GX700 comes with NVIDIA GeForce GTX980 graphics card (not GTX980M!!!) with 8 GB GDDR5 VRAM.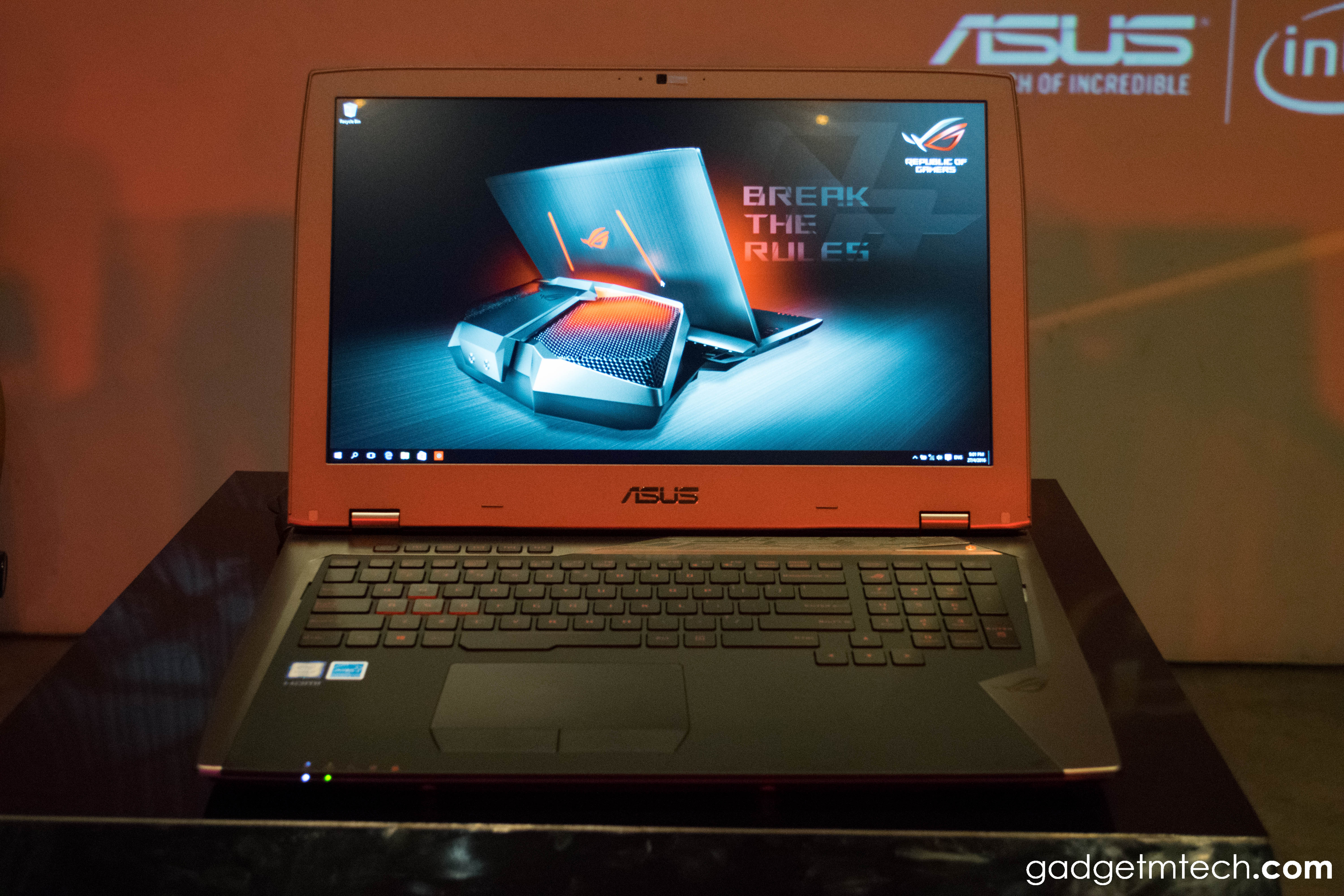 The GX700 sports a 17.3-inch 16:9 Full HD (1,920 x 1,200) anti-glare display. Additionally, the device also comes with RAID 0 ready PCIe x4 256 GB M.2 SSD (up to 512 GB) storage, Intel Thunderbolt 3 with USB Type-C support. The device also features ASUS Sonic Studio and ASUS Sonic Radar II – which provide truly immersive gaming audio.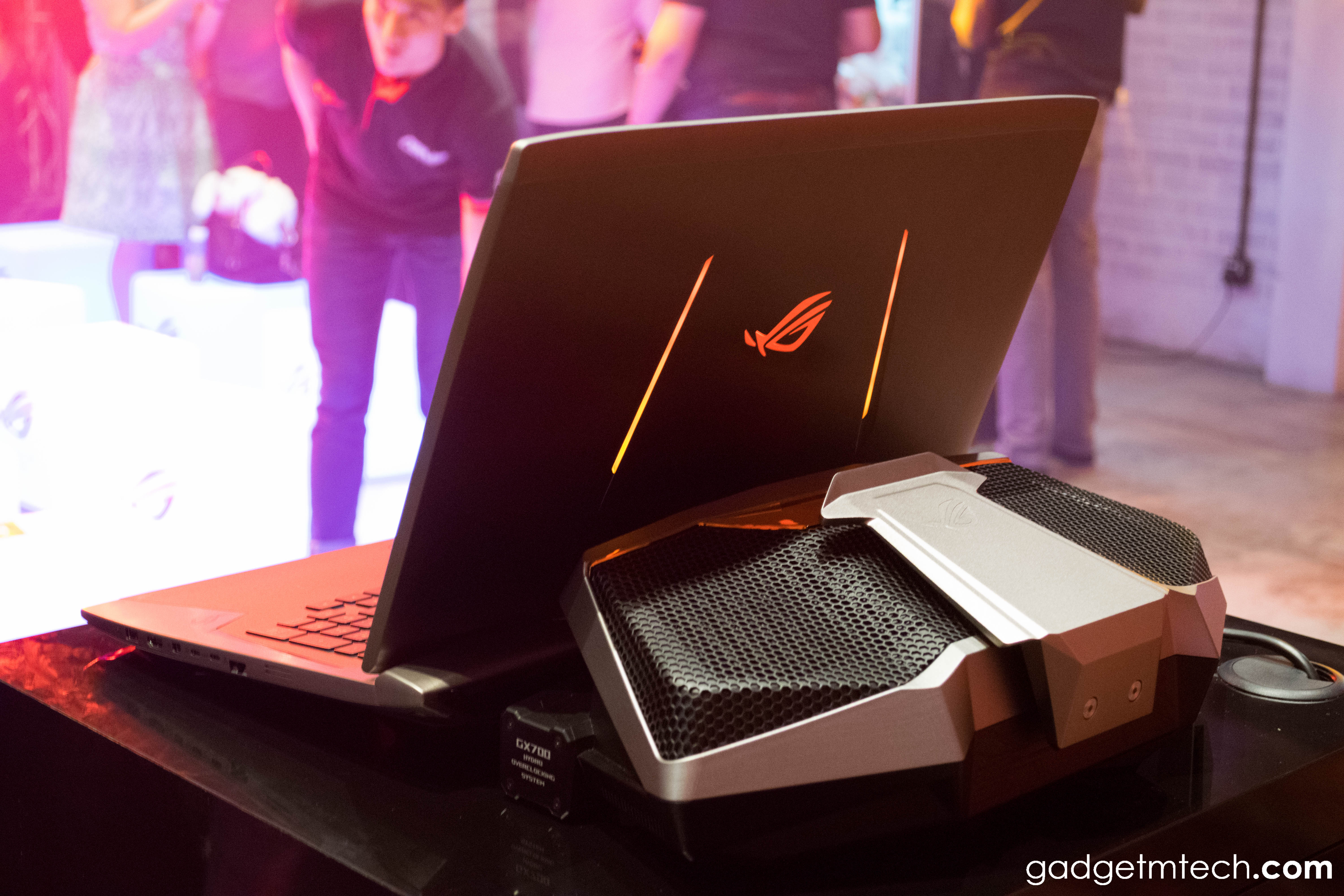 The GX700 features Hydro Overclocking System, which lets you overclock the device to boost the performance. The overclockable Intel Mobile K-SKU processor can receive a performance increase of up to 48%, with a BClock boost of around 10%, pushing clock frequencies from 100 MHz to 110 MHz. In addition, the DDR4 RAM can be boosted by up to 31% from 2,133 MHz to 2,800 MHz to give GX700 incredible desktop-grade gaming performance.
ASUS claims that the Hydro Overclocking System helps decrease CPU and GPU temperatures by 31% and 33% respectively. That's been said, the Hydro Overclocking System is able to provide 20% more performance and still maintain the stability. If you are just planning to do some simple tasks, you can detach the liquid-cooling module.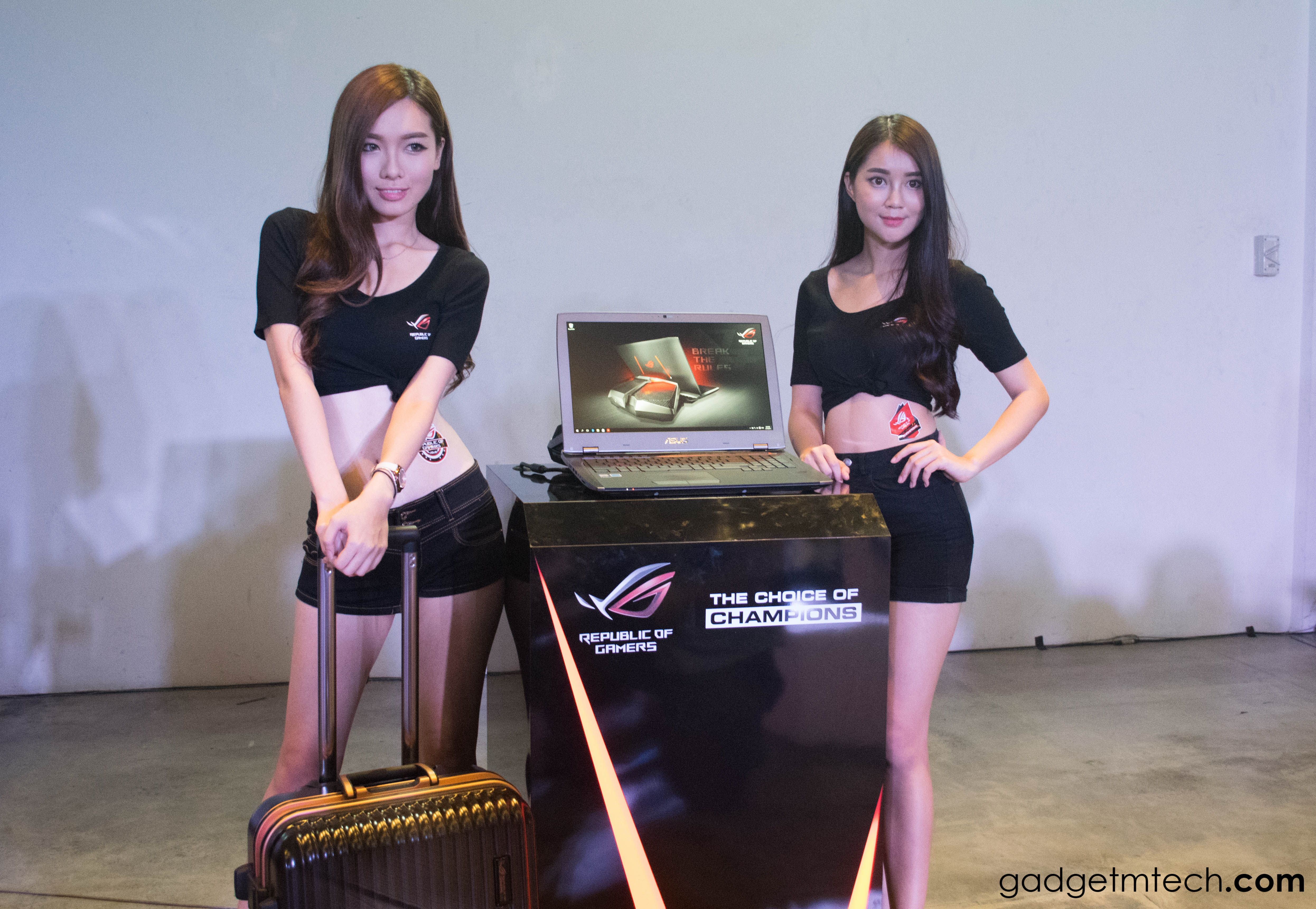 Being such a beast, the ROG GX700 isn't light. The laptop weighs 3.6 kg without the liquid-cooling dock, which has a total weight of 8.4 kg if you attach the dock (4.8 kg).
If you bought the GX700 which costs RM 18,999, ASUS will offer you a cabin-sized four-wheeled trolley bag for easy transport of the GX700 and its liquid-cooling dock. Ah, that's heartwarming! The ASUS ROG GX700 is now available at all ASUS authorized retail stores.