Introduction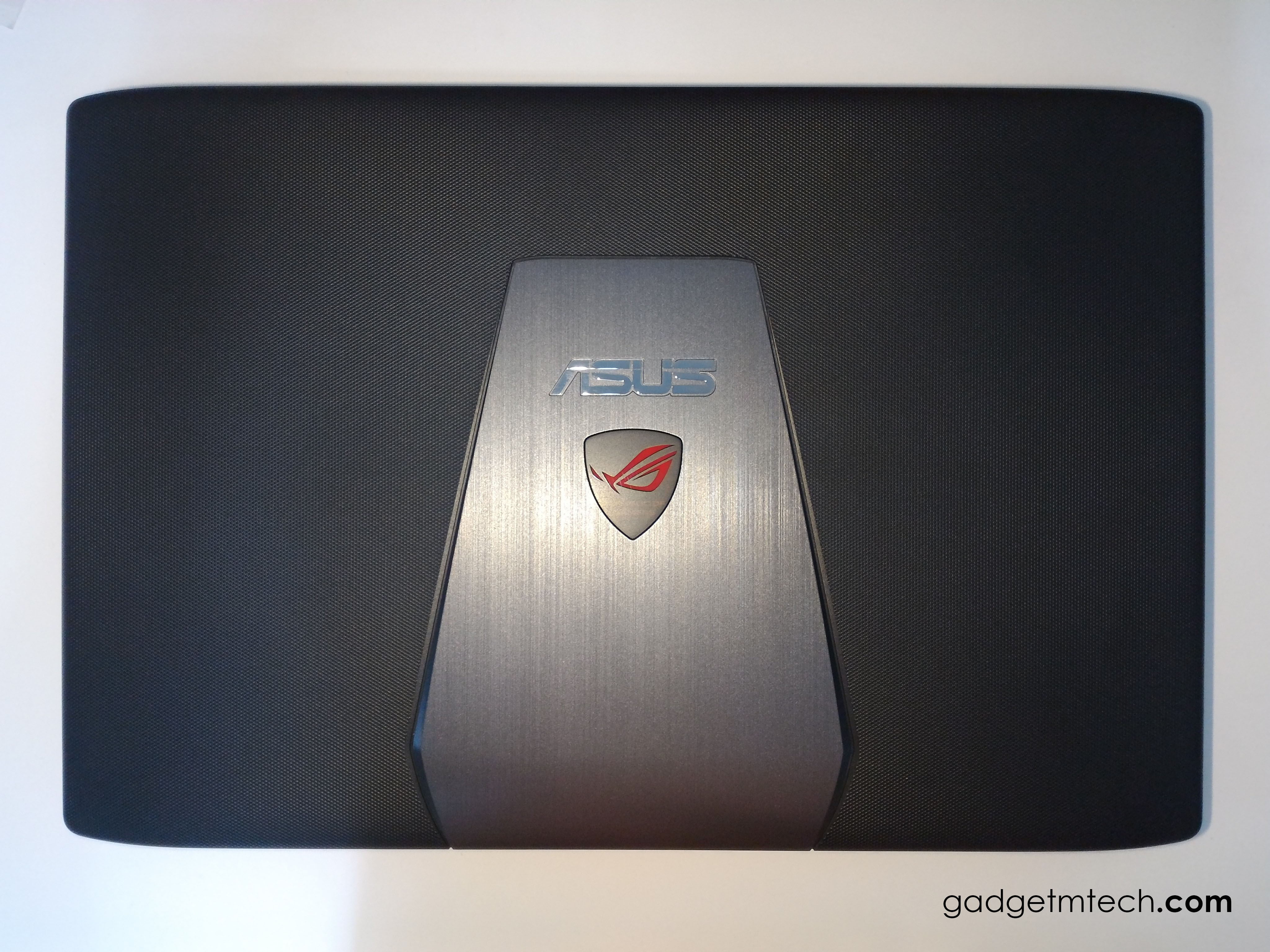 What is your first impression of gaming laptops? Well, I believe most people will probably think that it's expensive. Even I personally think that all gaming laptops are expensive before I get to review this product. The ASUS ROG GL552JX is a gaming laptop that you don't need to sell a kidney or two to get it. But, is it really a good gaming laptop? We'll find out in this review.
Not Too Thick, Not Too Thin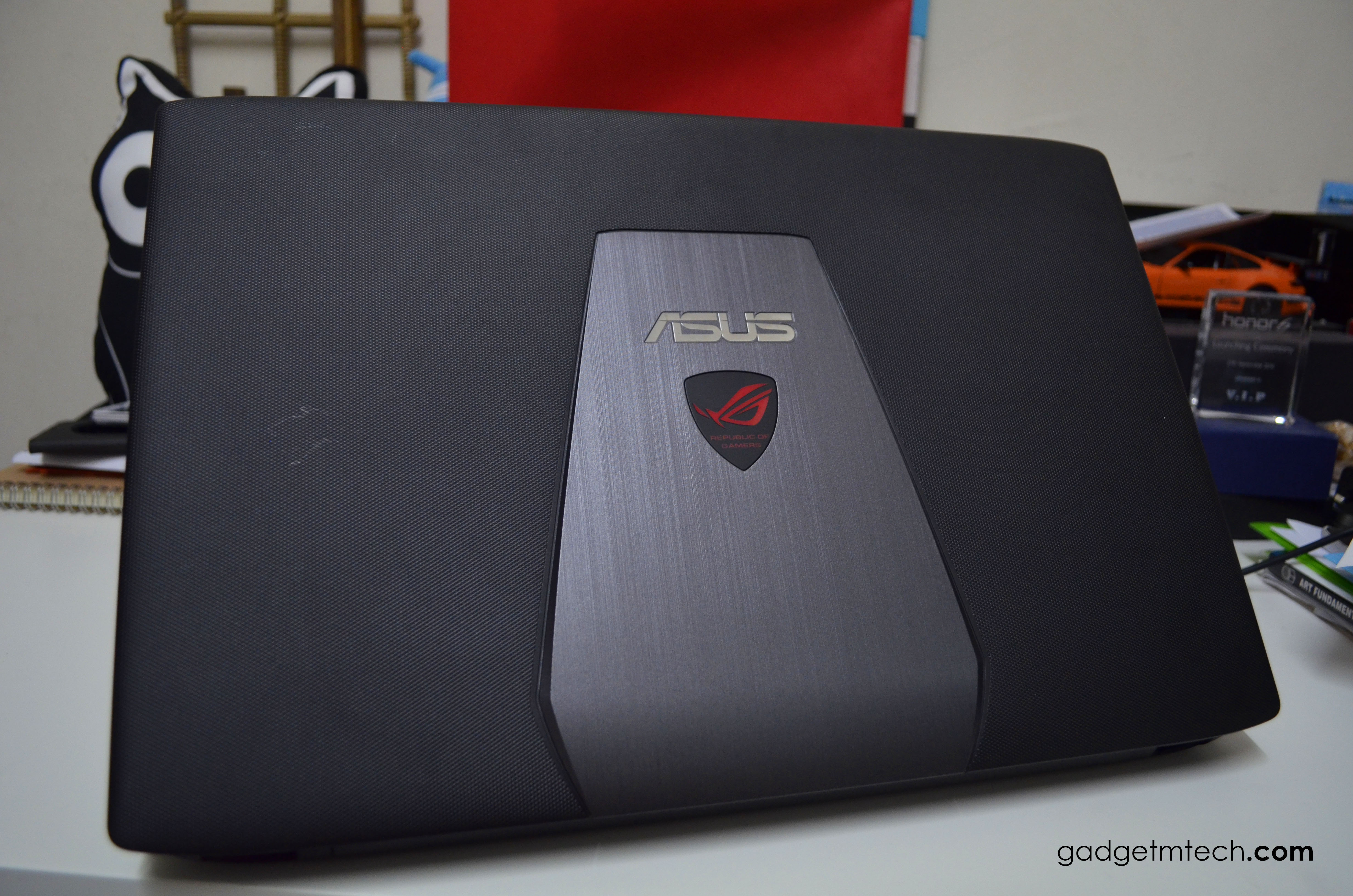 The ROG GL552JX isn't a thick laptop, it's not thin either. The build quality of it isn't premium after all, it is made up of plastic with a rough surface and a silver plate with ROG logo on top, the ROG logo does light up by the way.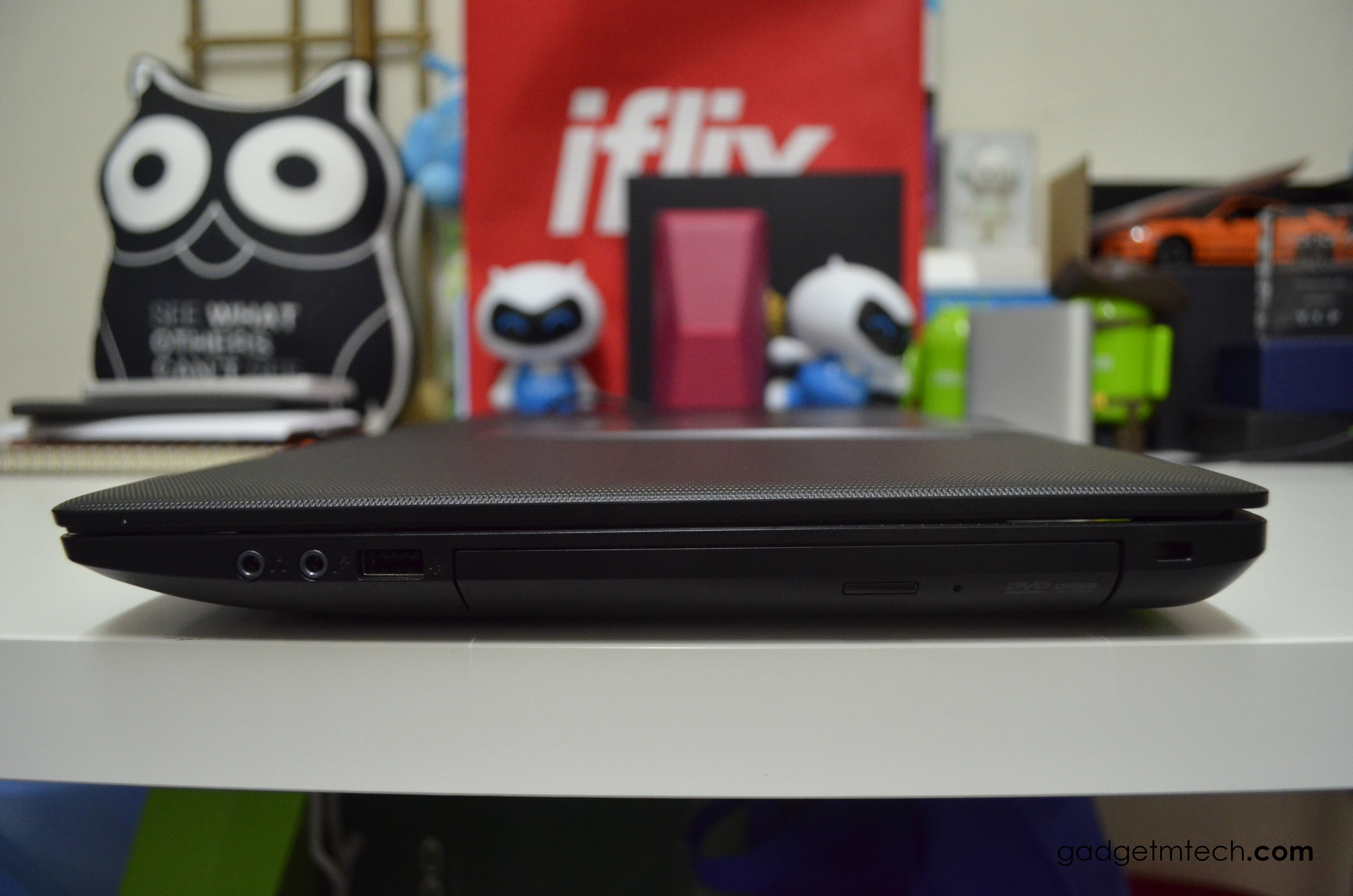 The right side of the laptop comes with a DVD drive, USB 2.0 port a two 3.5 mm jacks for headphones and external microphone.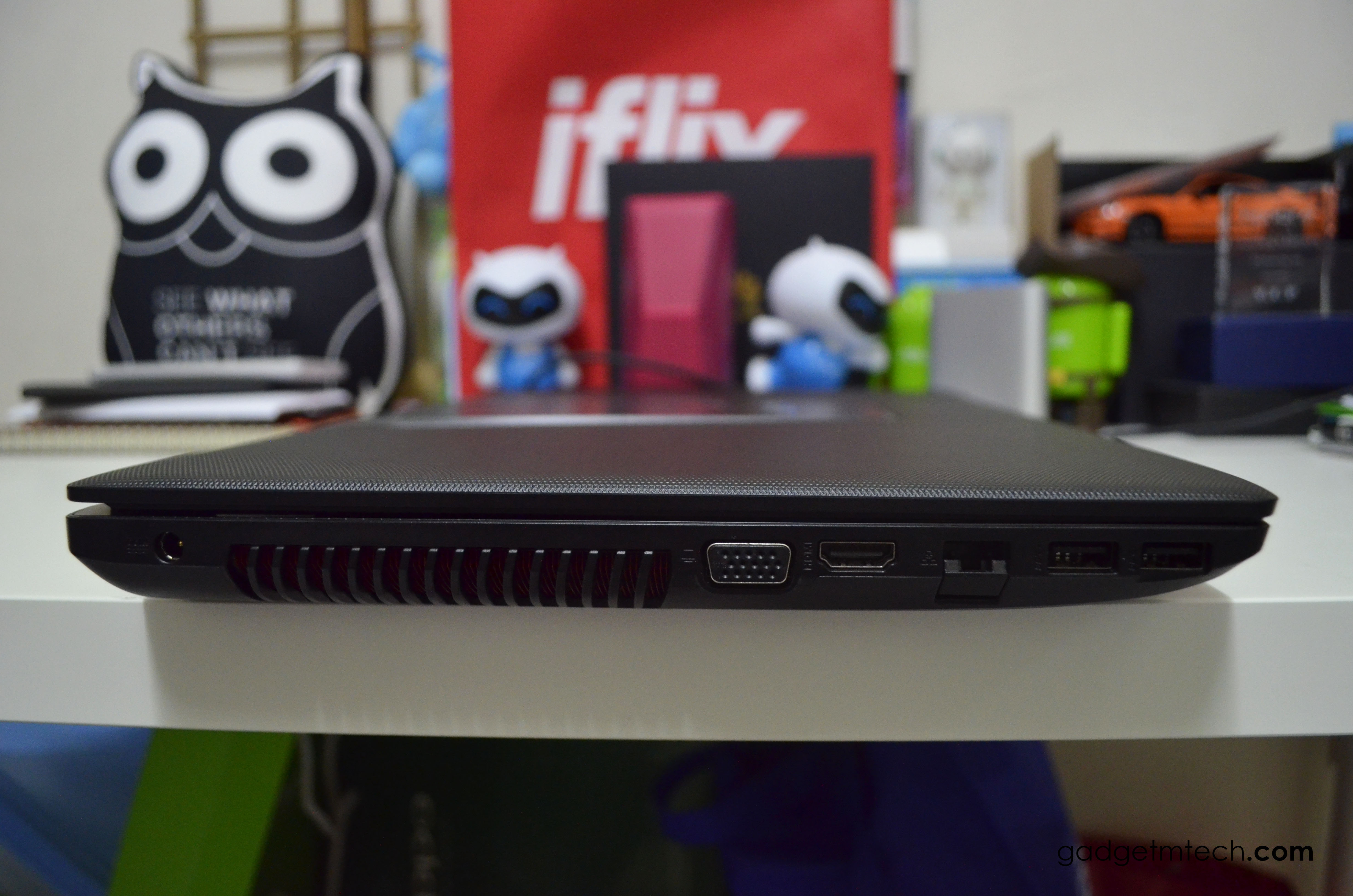 Looking at the left, you'll find the power connector socket, ventilation grille, VGA port, HDMI output, LAN port and two USB ports.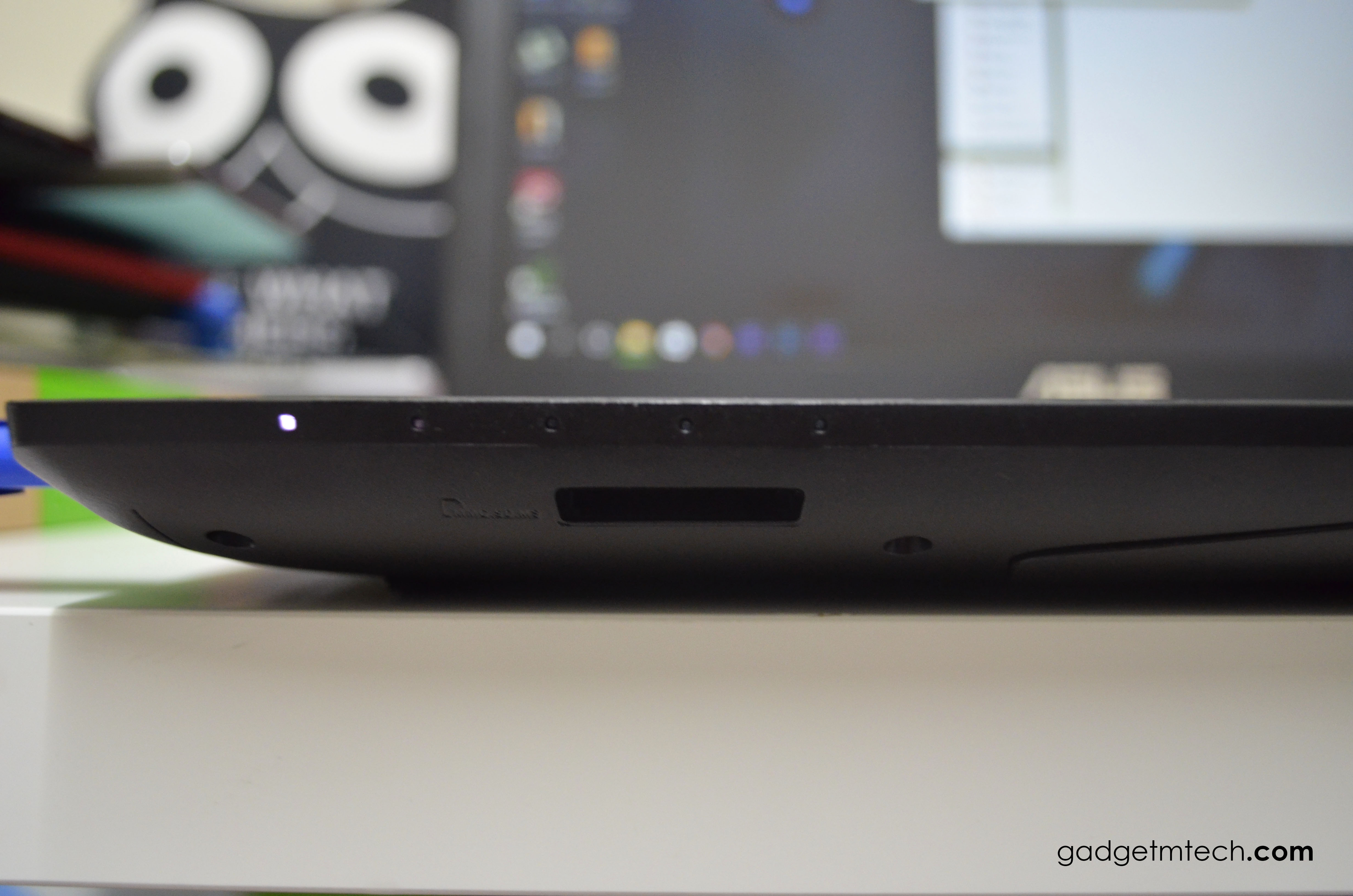 The SD card reader is located at the front end of the laptop and I personally think that it's actually a nice spot to place the SD card reader.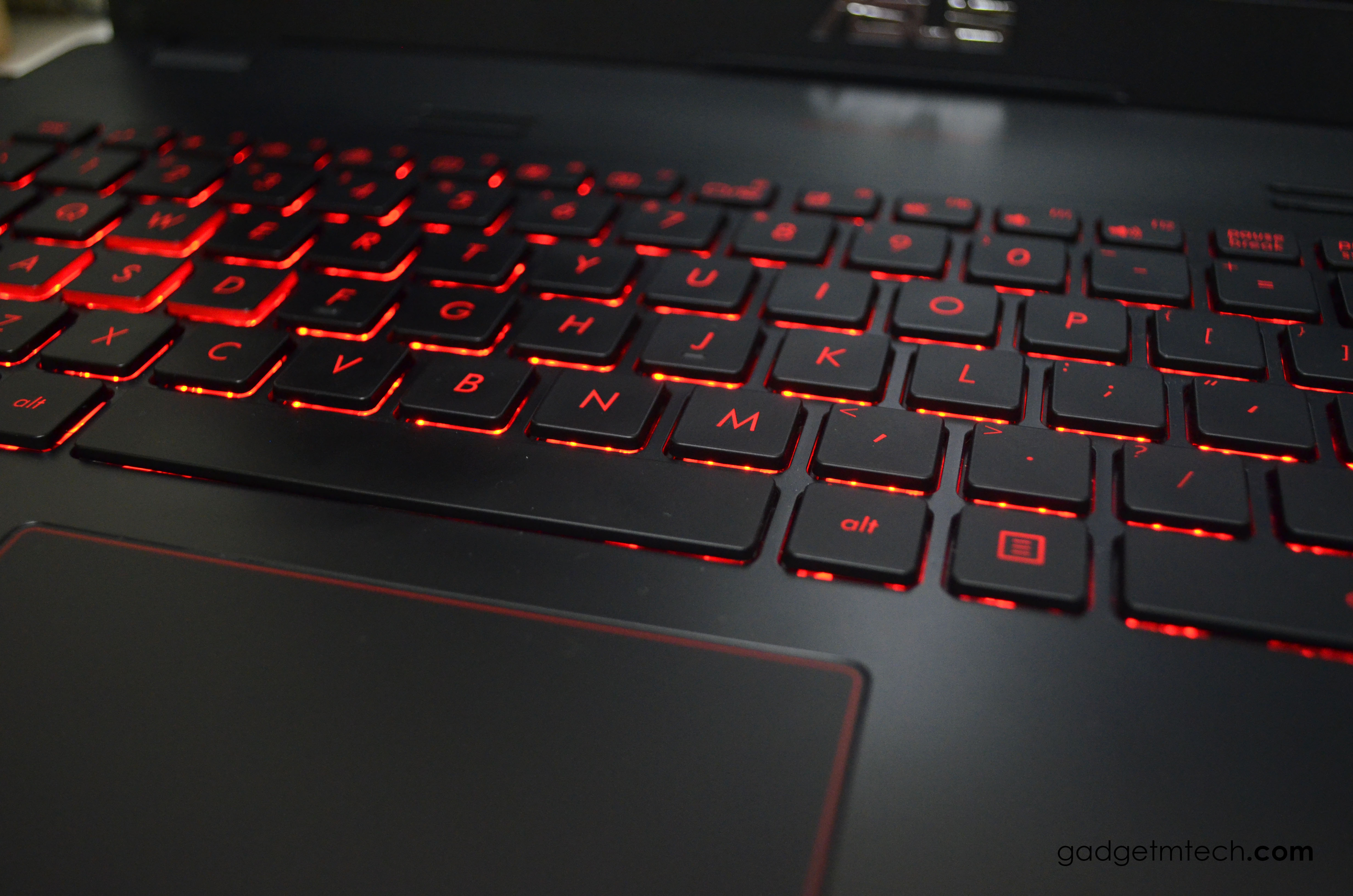 The keyboard is pretty nice to type with long enough key travel. Its red LED backlight offers several brightness levels for you to adjust.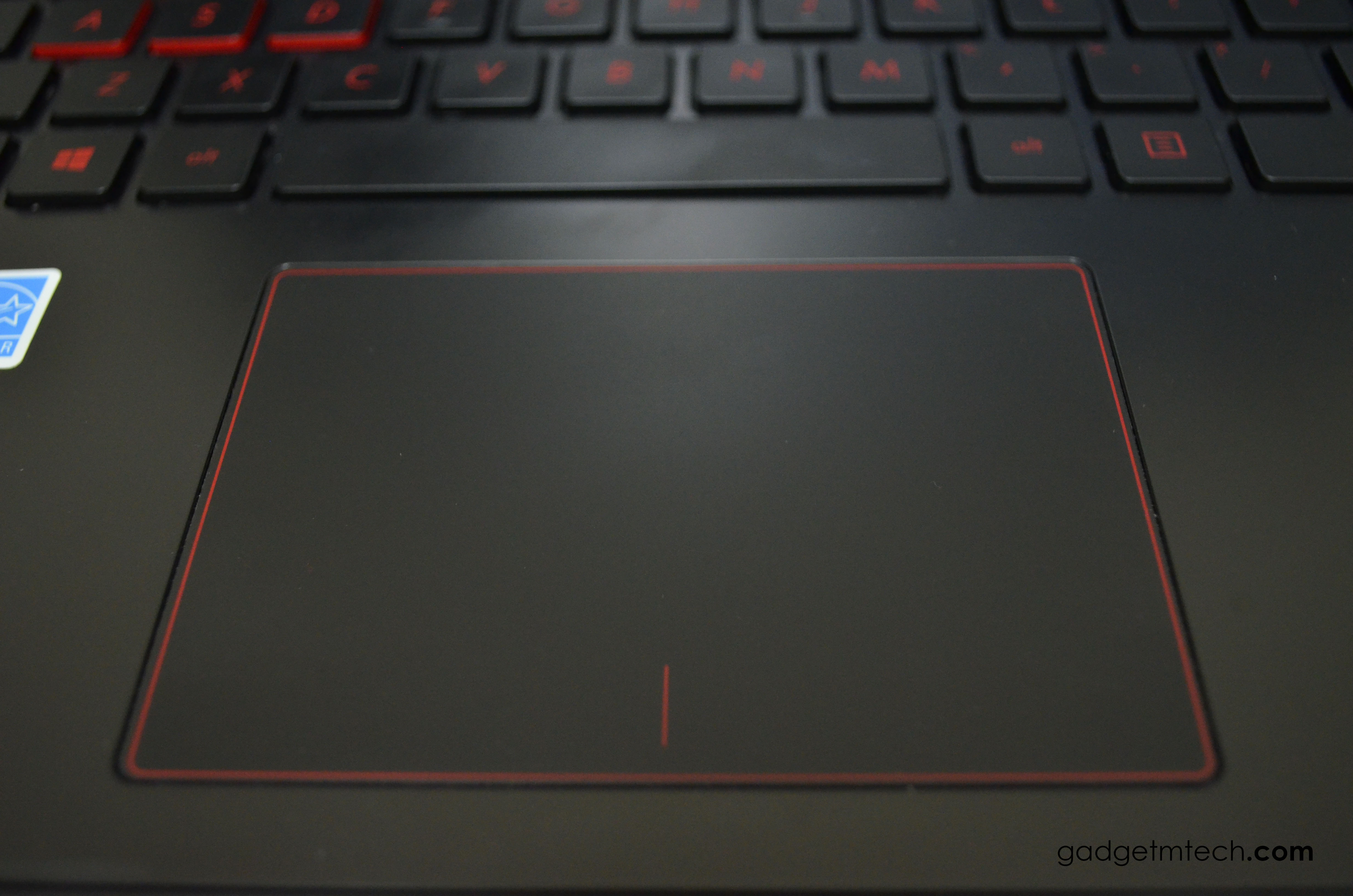 The trackpad isn't the best trackpad I've ever used, but it feels good and responsive. One thing I almost forgot to mention is the metal-like finish around the keyboard leaves smudges pretty easily.
Why? Why Only 4 GB RAM?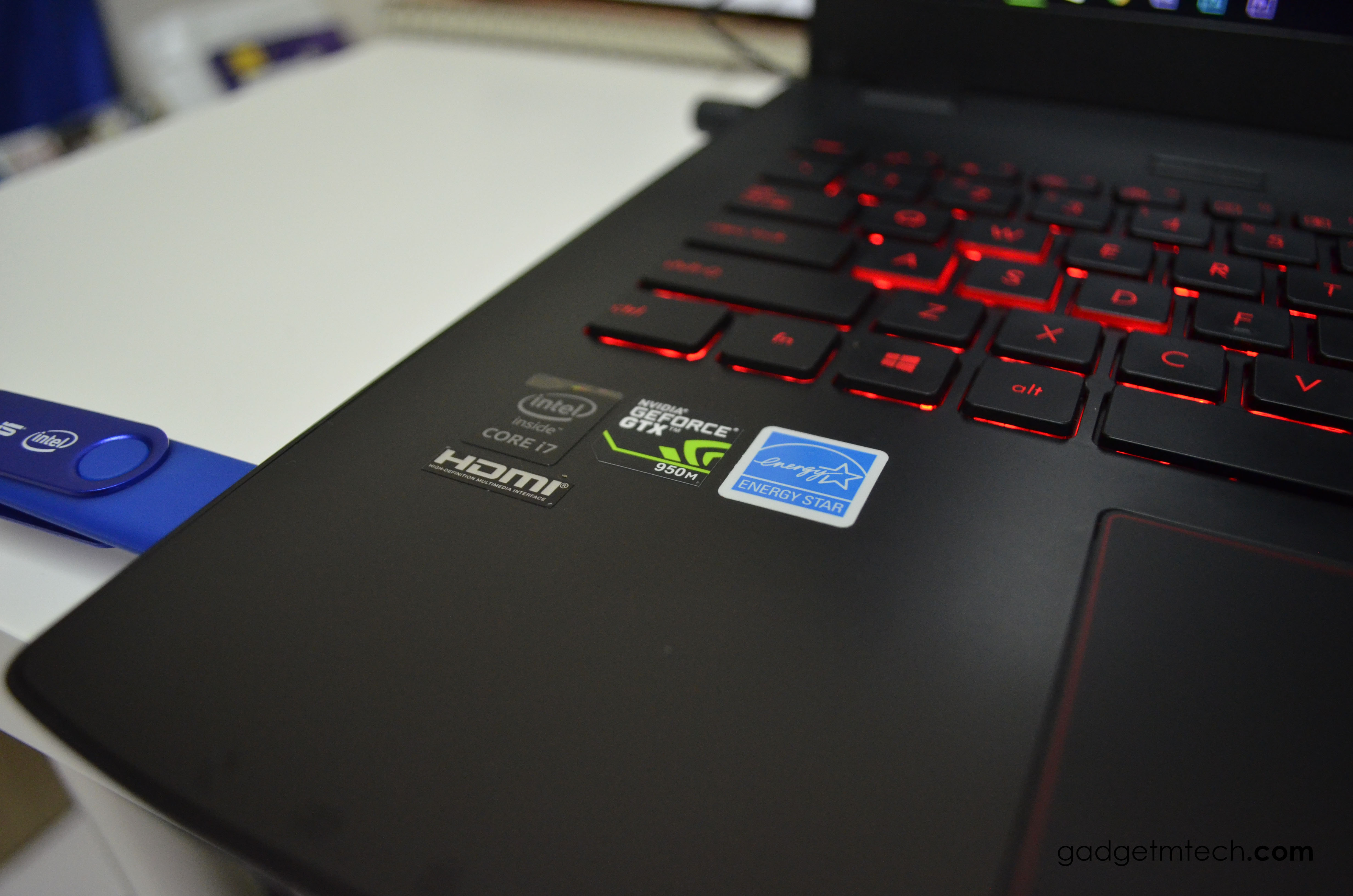 The GL552JX is powered by 4th Gen Intel Core-i7 processor with 4 GB of RAM only. The NVIDIA GeForce GTX950M is able to handle some demanding games but you'll need to make some adjustments about the graphics settings.
Here is the gameplay of F1 2015:

Well, performance actually is pretty good enough for casual gamer. However, it's sad that the ROG GL552JX only comes with 4 GB RAM and 2 GB VRAM. I recommend you to upgrade the RAM if you're planning to purchase it.
As Usual, Poor Battery Life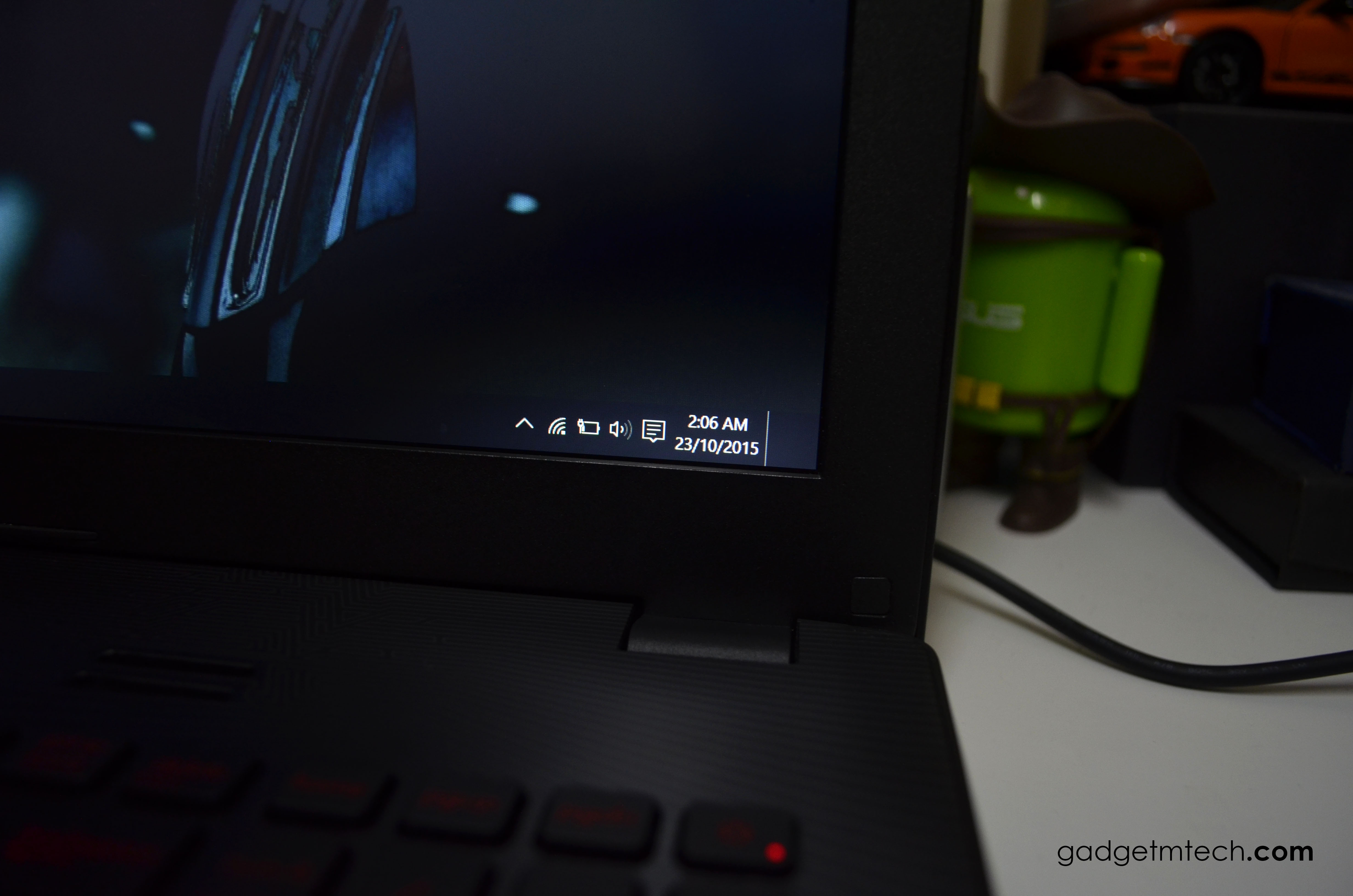 The ROG GL552JX comes with a removable 4-cell 3,200 mAh battery. Like other gaming laptops, its battery life isn't great. I've got around 3 hours battery life on mixed usage like browsing the web, watching video and playing game. And yeah, I kept the charger plugged most of the time when I'm using the laptop.
Final Words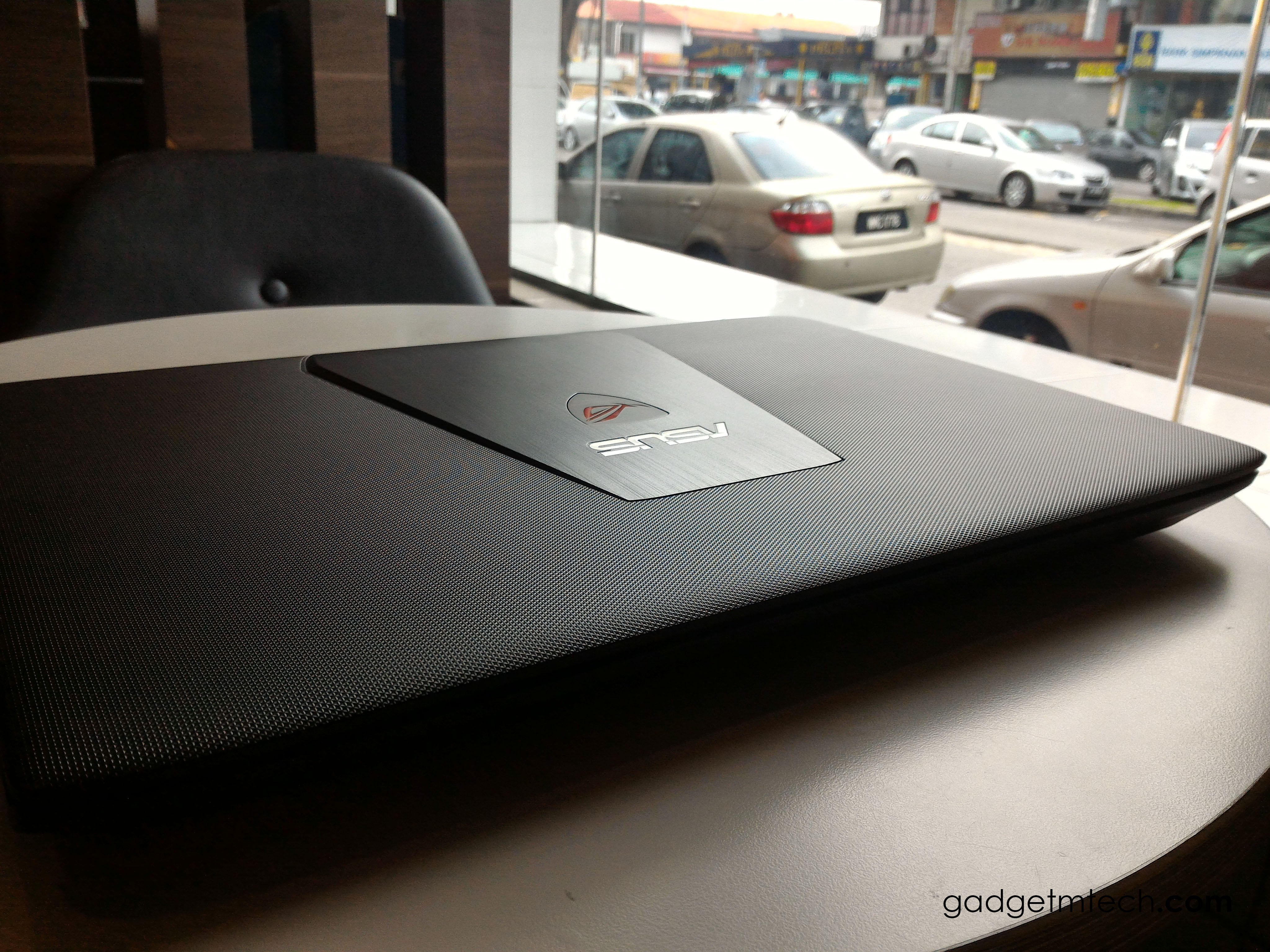 In a nutshell, you pay for what you get. The ROG GL552JX is an affordable gaming laptop priced at RM 3,599, but it comes with a few compromises. Basically the worst part of the laptop is it only comes with 4 GB RAM, but as I said earlier, it's better for you to upgrade the RAM if you're planning to buy it.
Yay
Affordable price tag
Nice keyboard
Nay
Build quality isn't premium
4 GB RAM is a big let down