What if you want to take a selfie but the lighting condition is pretty poor? Well, the ASUS LolliFlash is here to the rescue. It has finally hit ASUS Malaysia Online Store and is priced at RM 49.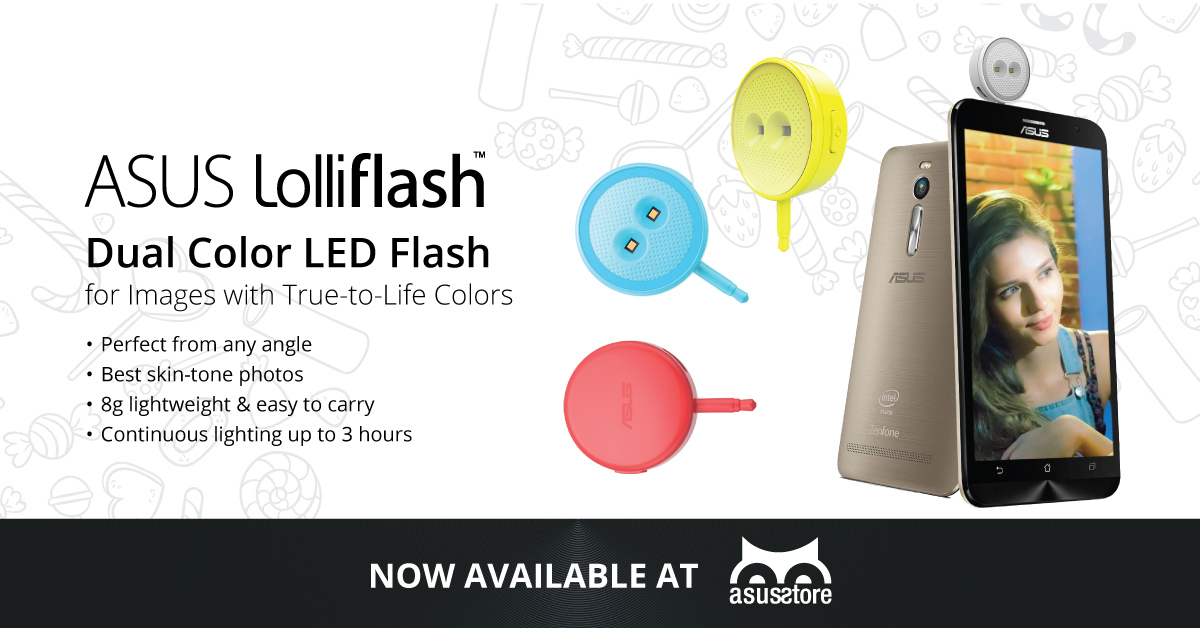 The ASUS LolliFlash works on any smartphone. It weighs only a 8 g and comes with dual-color LED flash. The LolliFlash comes with three colored filters – blue, white and pink. It has a Micro USB port as well and a full charge would provide continuous lighting up to 3 hours battery life.
Available in four colors – white, yellow, blue and red, the ASUS LolliFlash is definitely one of the accessories that selfie lovers need. Meanwhile, do stay tuned for more coverage about the ASUS LolliFlash.