ASUS has recently announced three new additions to its Cerberus lineup of gaming peripherals: the Cerberus Gaming Keyboard, Cerberus Gaming Mouse and Cerberus Gaming Mouse Pad. All three of the new Cerberus gaming peripherals will be paired with the earlier released Cerberus Gaming Headset to complete the whole "gaming peripheral" ecosystem.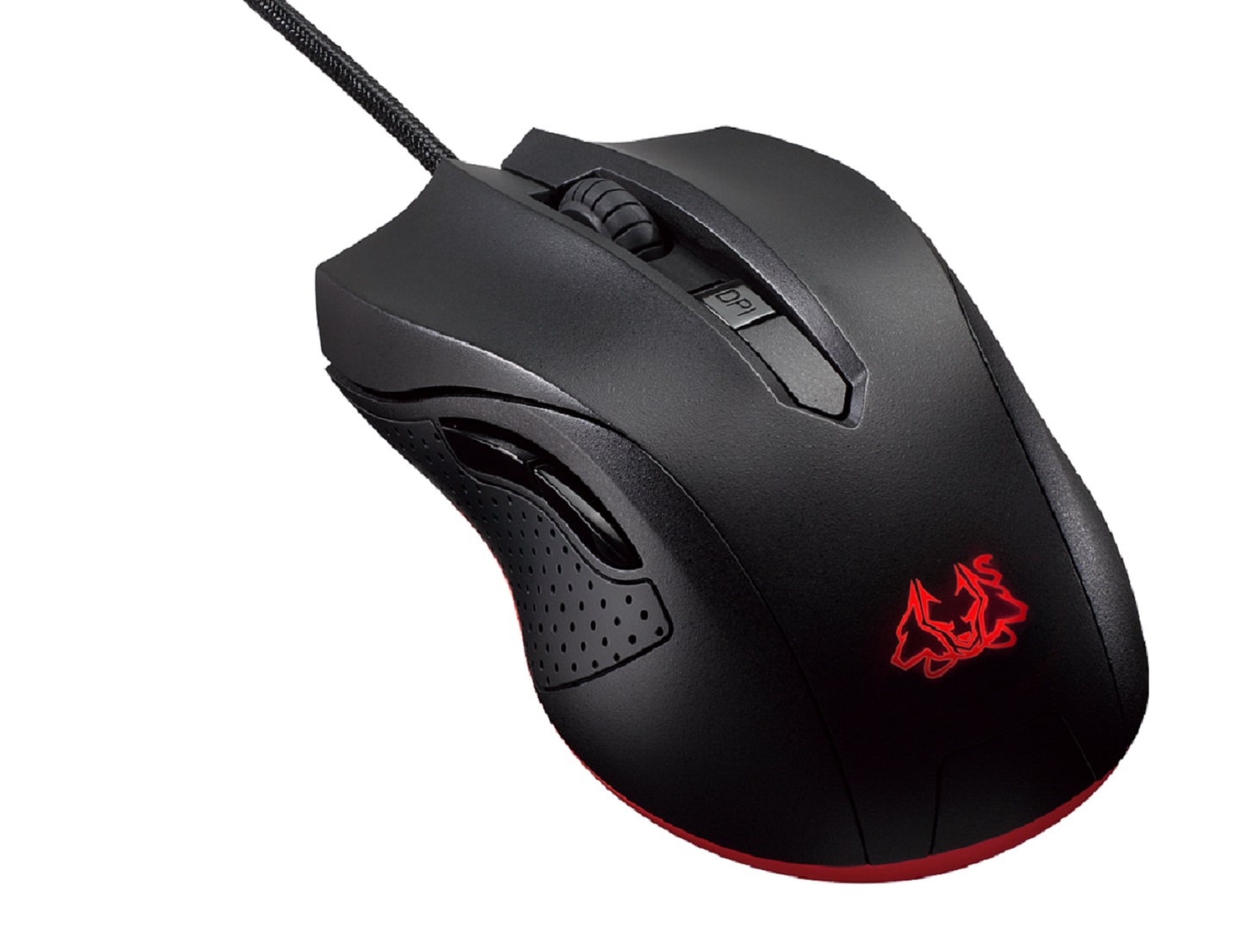 The first product that was announced by ASUS is the Cerberus Gaming Mouse. The ambidextrous gaming mouse features a full black design with the Cerberus logo being illuminated in red. Besides that, the gaming mouse has an optical sensor (up to 2500 DPI) and a four-stage DPI switch along with an LED indicator to show the current DPI setting. The Cerberus gaming mouse also comes with rubber grips, which is great news for gamers with sweaty fingers. It's also nice to see companies still investing in gaming mouse that can be used with both hands; more choices for southpaw gamers.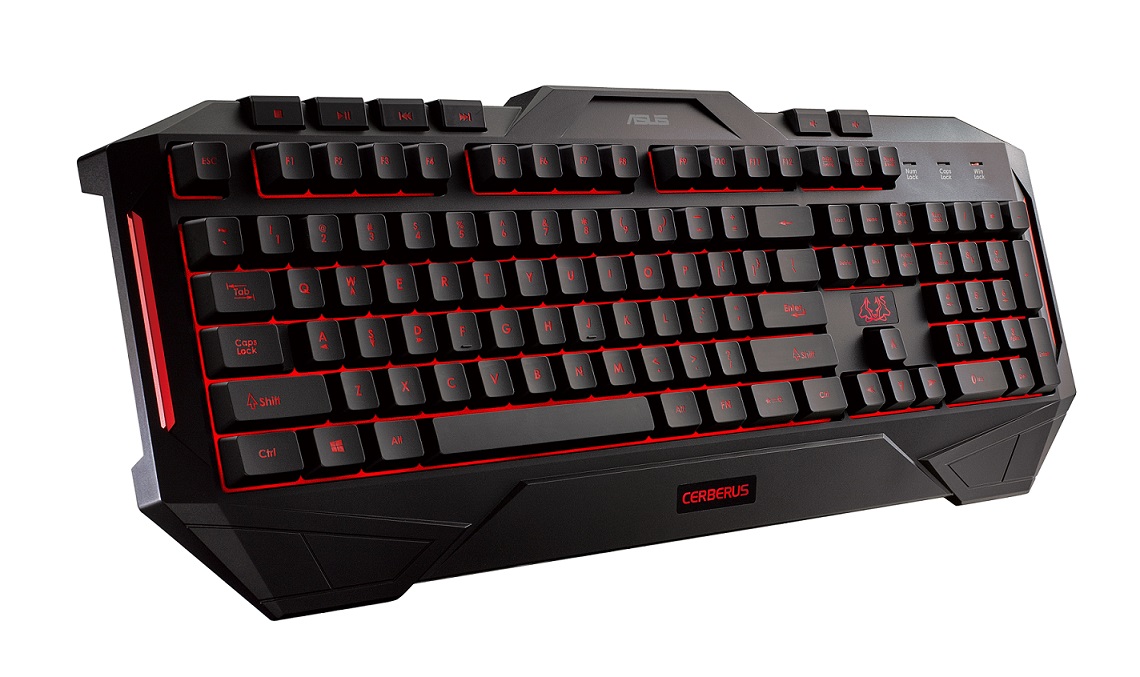 The Cerberus Gaming Keyboard comes with plenty of features that make it appealing to a handful of PC gamers. According to ASUS, the gaming keyboard was manufactured using a full SECC (Electrogalvanized cold-rolled steel) metal plate, which makes it "capable of handling long hours of intense gaming sessions". Interestingly, the Cerberus gaming keyboard is said to be splash-proof. This is possible by having a special drain hole built within the keyboard to ensure water doesn't get trapped inside the keyboard. So those of us clumsy with our energy drinks during late night gaming should sleep easy with this news.
In addition to that, the Cerberus Gaming Keyboard is further equipped with 12 programmable macro keys that are easy to reach. Aside from that, the gaming keyboard comes with fully rubberised feet, which is the standard for most gaming keyboards nowadays. Finally, the gaming keyboard features two lighting color options: red and blue. It's worth noting that the keyboard also features a membrane switch type instead of a mechanical one.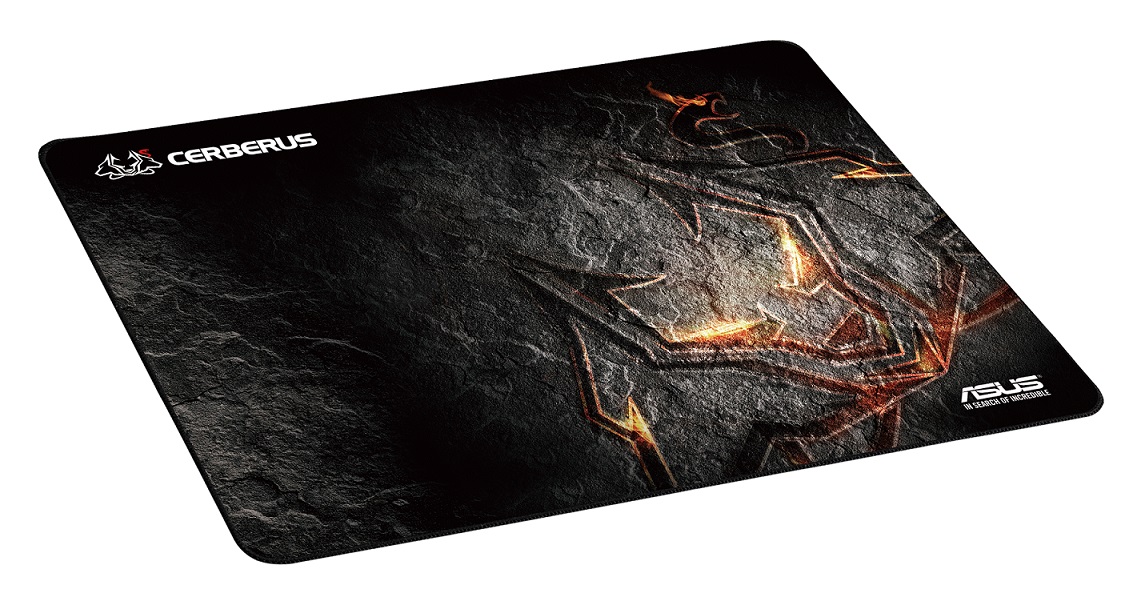 Of course, the gaming peripheral ecosystem wouldn't be complete without a mouse pad, which is why ASUS has introduced the Cerberus Gaming Mouse Pad. According to ASUS, the mouse pad was manufactured with a textured surface that uses a heavily woven fabric. Interestingly, the mouse pad features embroidered edges to ensure longevity.
Unfortunately, ASUS did not provide any information regarding the prices of all three Cerberus peripherals. The availability of these gaming peripherals in Malaysia was also not mentioned.