Introduction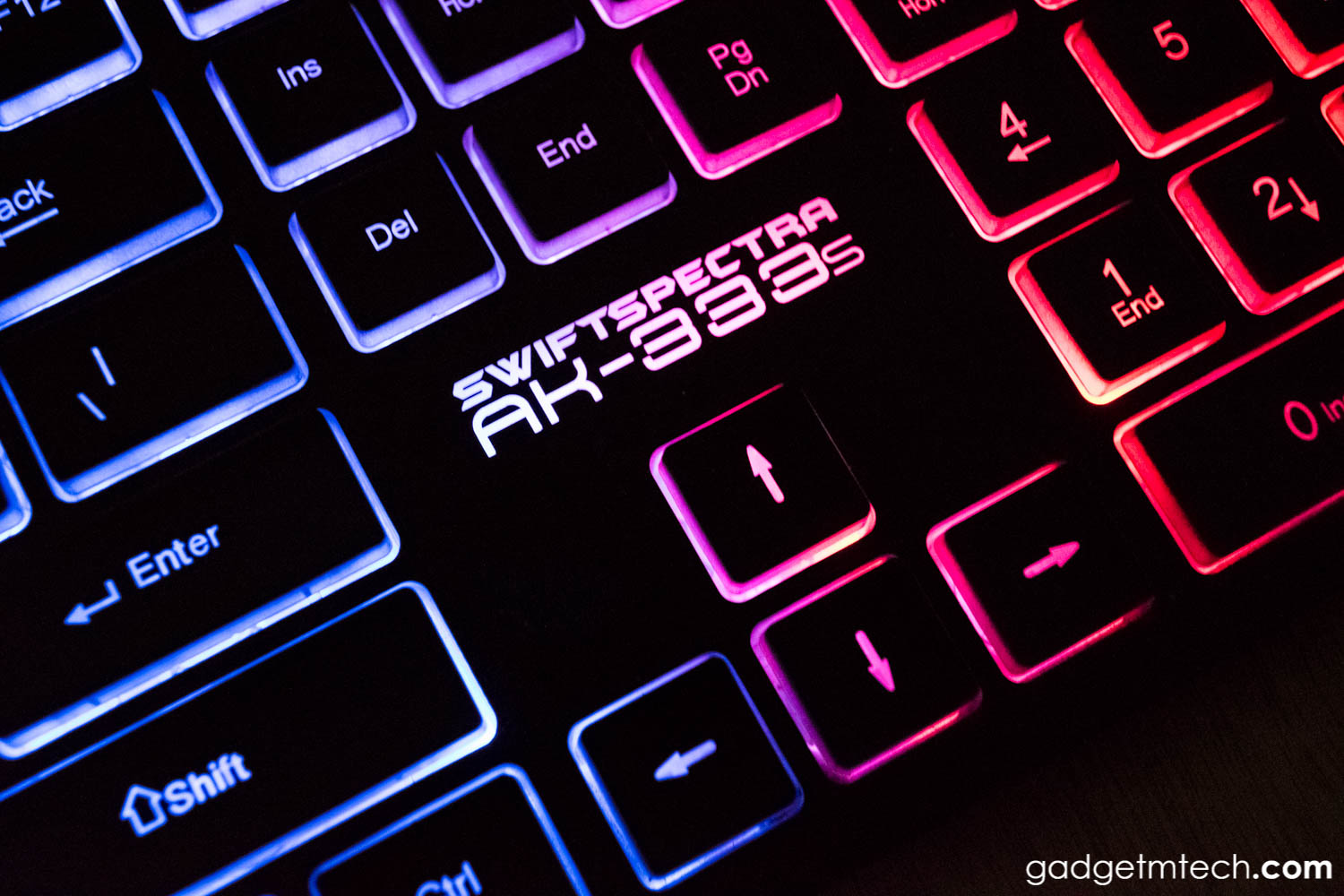 This is the Armaggeddon Swiftspectra AK-333S, a chiclet keyboard. So, what is a chiclet keyboard? It refers to low-profile, low-travel keyboards with simplified, flat bezel-separated keycaps that other than their appearance function like contemporary computer keyboards. To make it easier for you to understand, many laptops nowadays have chiclet keyboards.
All Plastic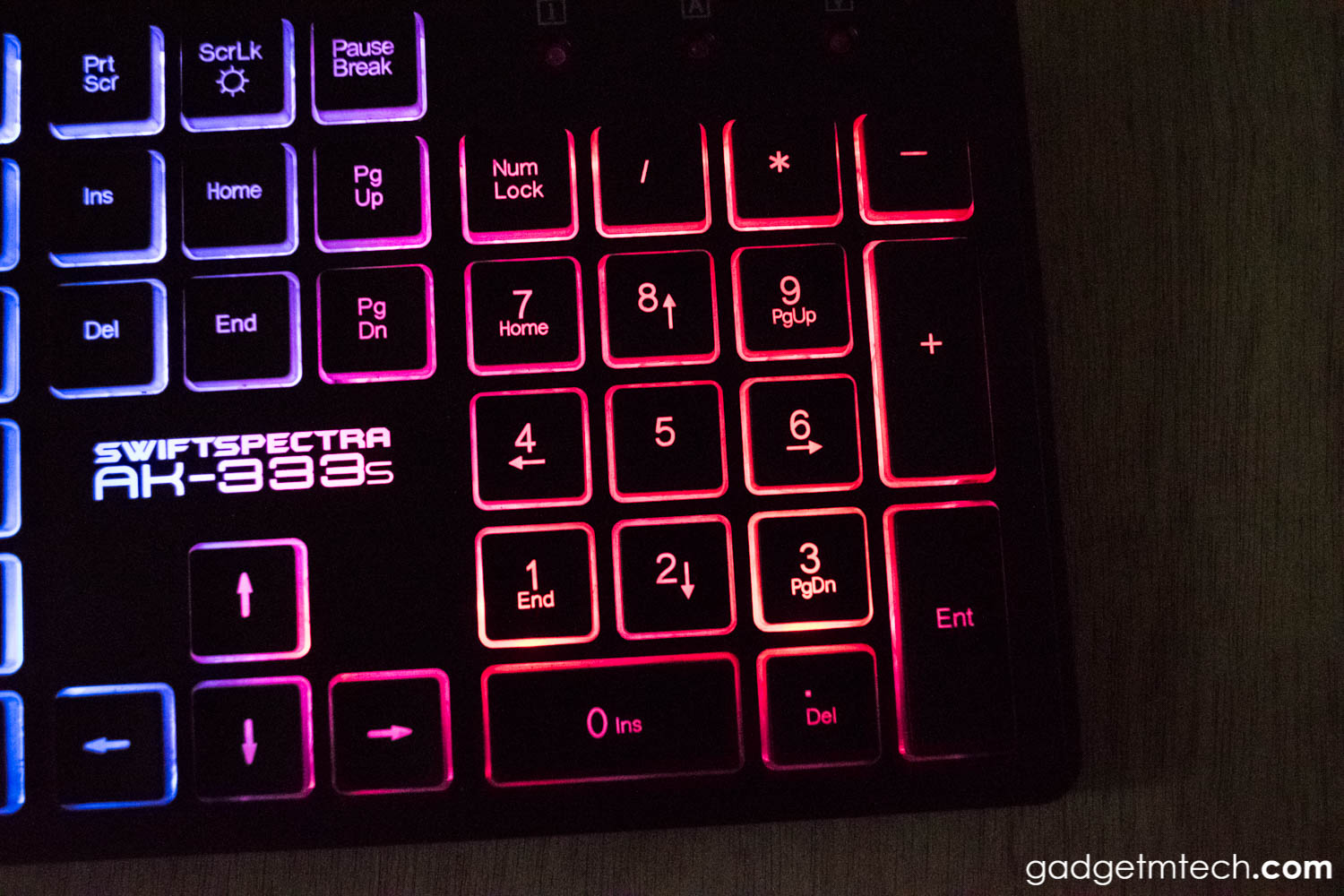 The Swiftspectra AK-333S is a standard full-size keyboard, which means you get the numpad. The entire keyboard is made of plastic, which is why the keyboard so light, at just 700g.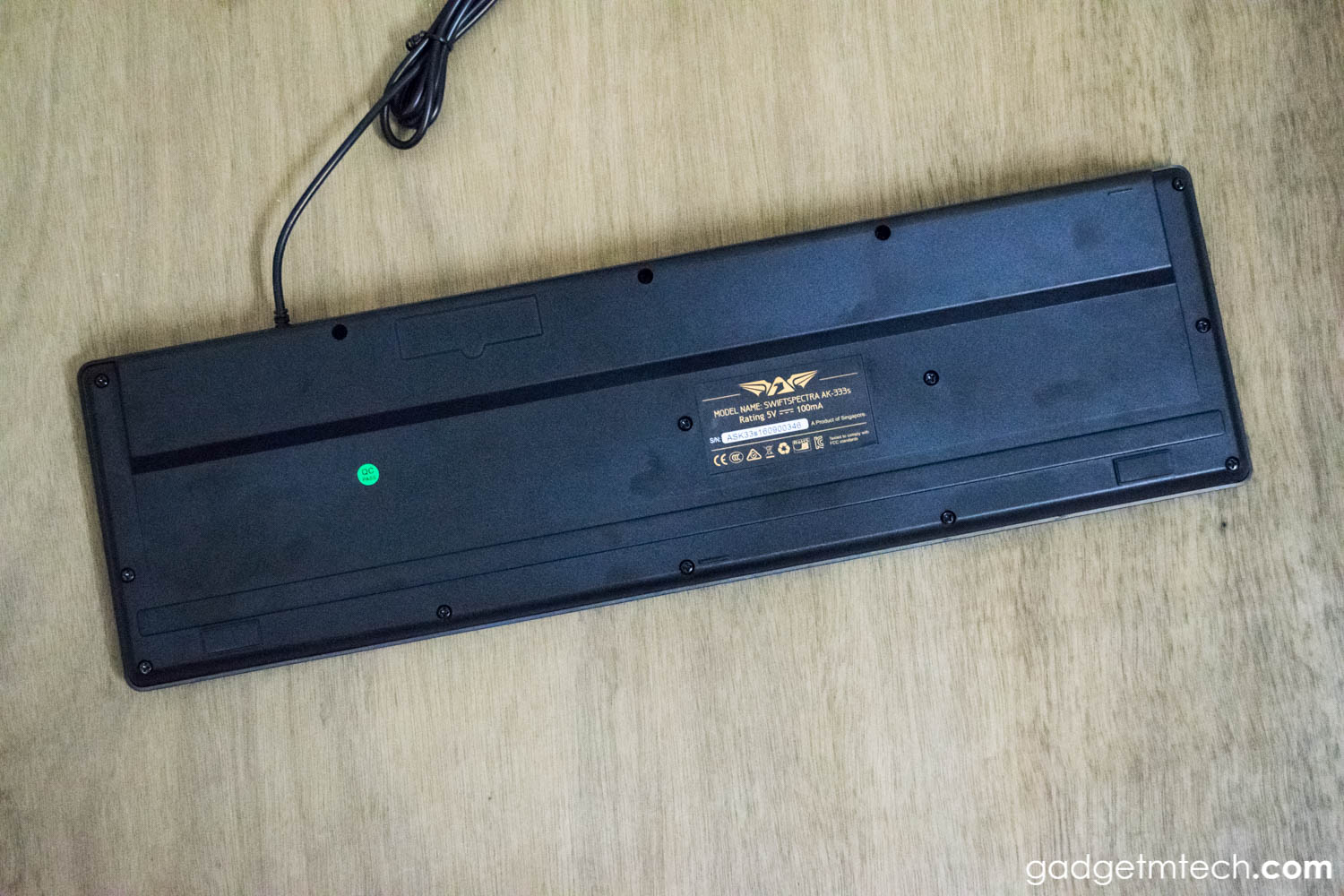 Flipping the keyboard over to the back, there is nothing much to see. You'll see many screws and there are two rubber feet on the bottom left and right corners. Yes, the keyboard doesn't have adjustable feet.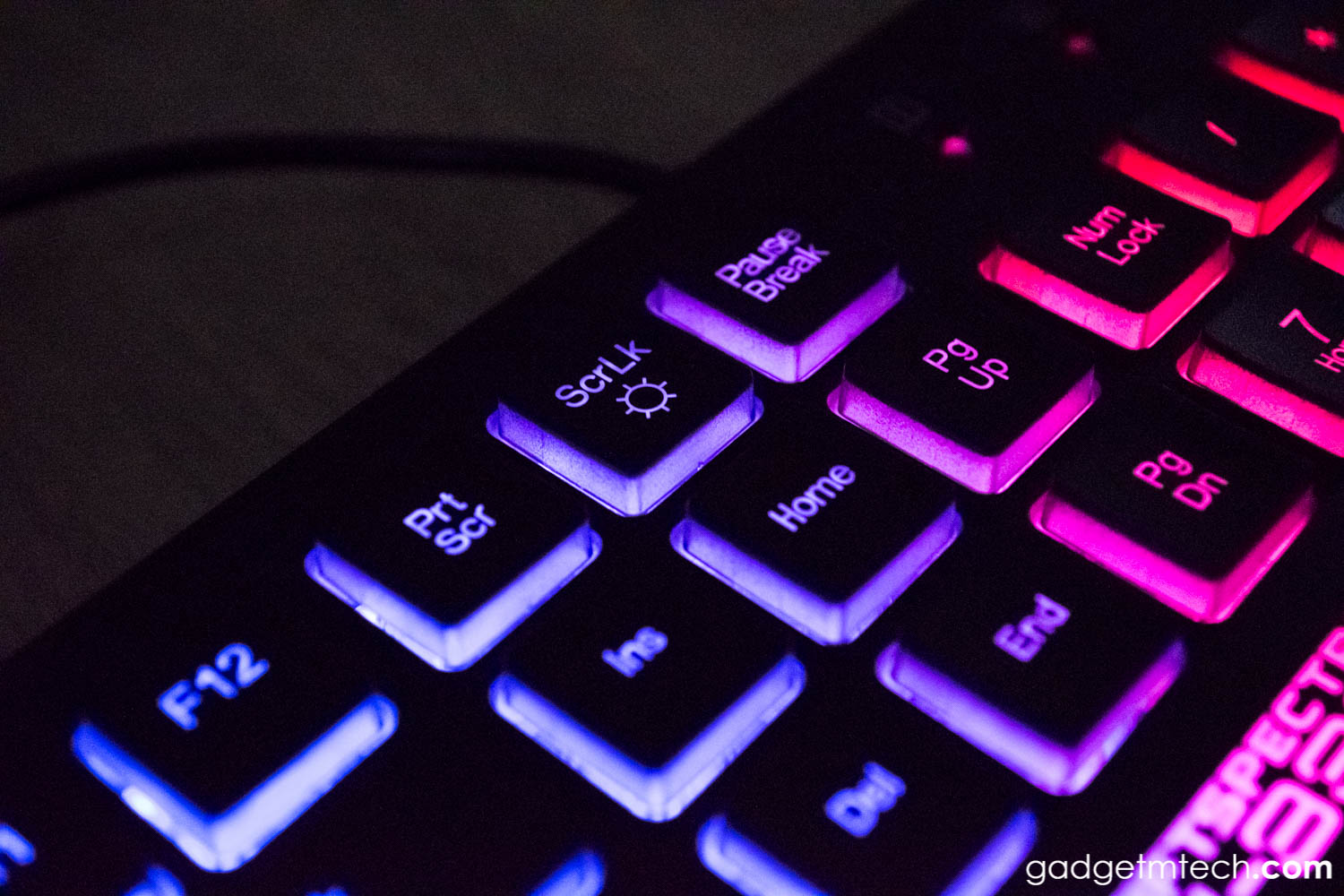 Inside the thick body of the keyboard, there are backlight LEDs which illuminate more than one color. Sadly, the colors are in fixed positions, all you can do is turn off the backlight.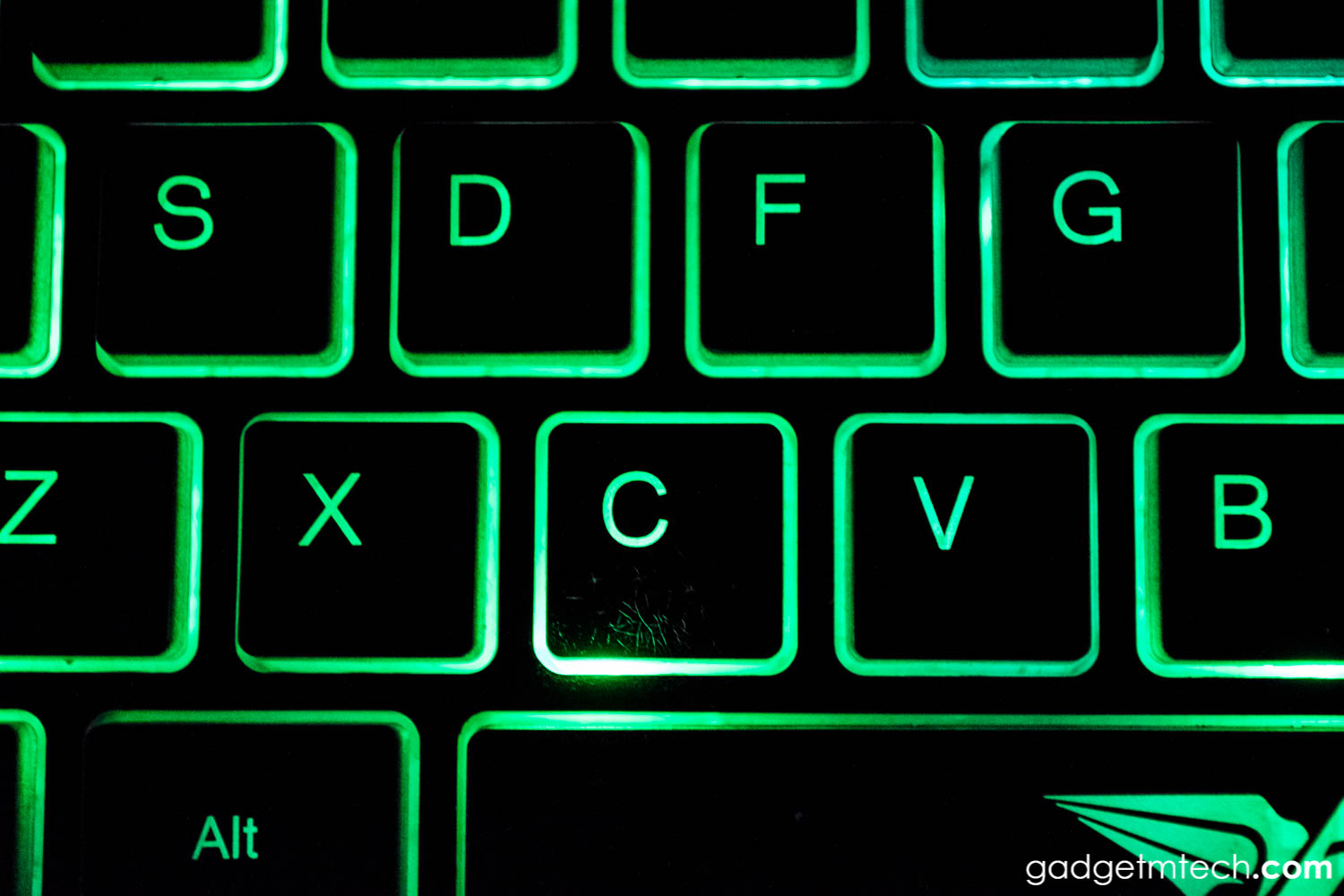 Armaggeddon stated that the keypads are all UV coated, which provides longer durability of the keypad lettering when compared to conventional silkscreen keyboards. In my case, some paint on the keycaps appear to have come off.
Silent Typing Experience, But…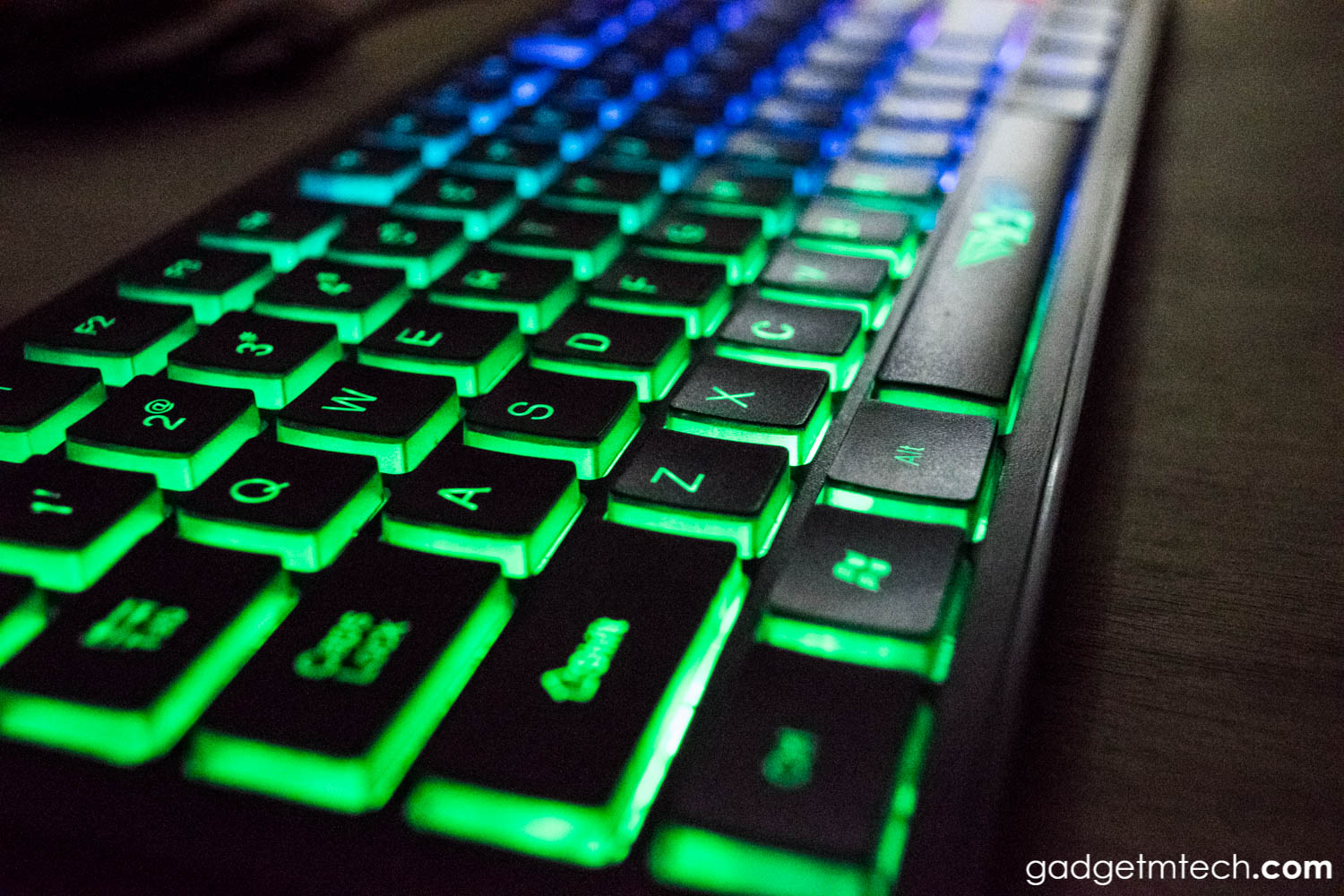 The typing experience of the keyboard so far so good, thanks to its low-profile 2mm key travel distance with silent keystrokes. There are no input delay or any other big issues, some keys make squeaking noises though when typing. However, I really hope that the keyboard has a Fn key, which allows me to perform certain shortcuts like adjusting the volume and screen brightness.
Final Words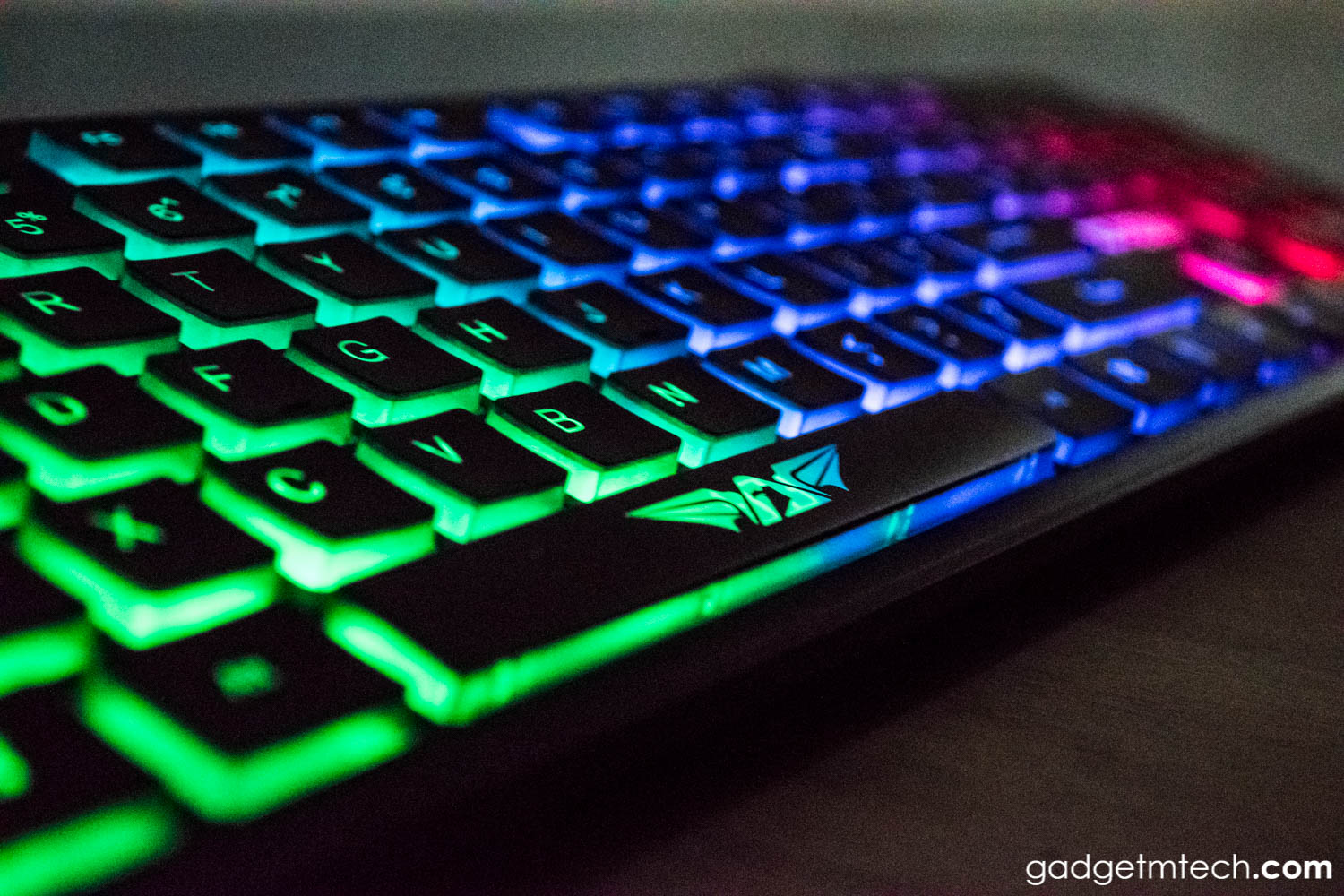 Pricing at RM49.90, the Armaggeddon Swiftspectra AK-333S is a good chiclet keyboard at an affordable price tag. The keyboard is colorful, but you can't change the lighting effect. It is not a keyboard for hardcore gamers, but if you just want an affordable keyboard, go ahead and get it. The keyboard is now available on Lazada with a free mouse mat for every purchase.
Yay
Affordable price tag
Multicolor LED backlights
Silent keystrokes
Nay
Build quality not so good
No other lighting effects
No Fn key