Introduction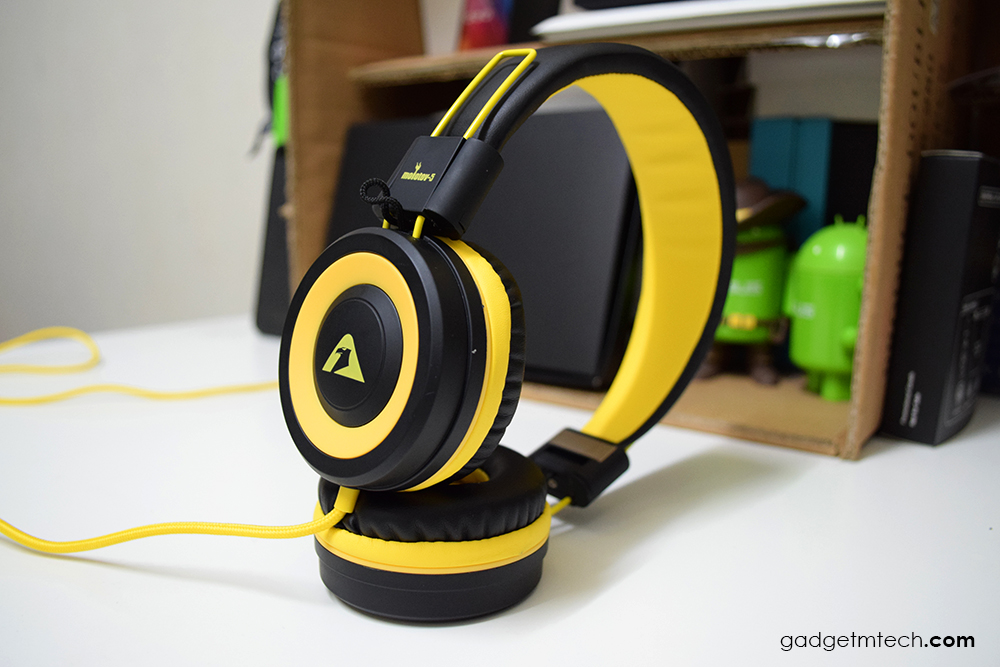 Earlier this year we have reviewed the Molotov-3, which is a good headset, but I won't classify it as a gaming headset. Six months passed, Armaggeddon did send us the Molotov-5, which can be considered as the successor of the Molotov-3. We've been testing the headset for a week plus, it's time for the full review.
A Different Design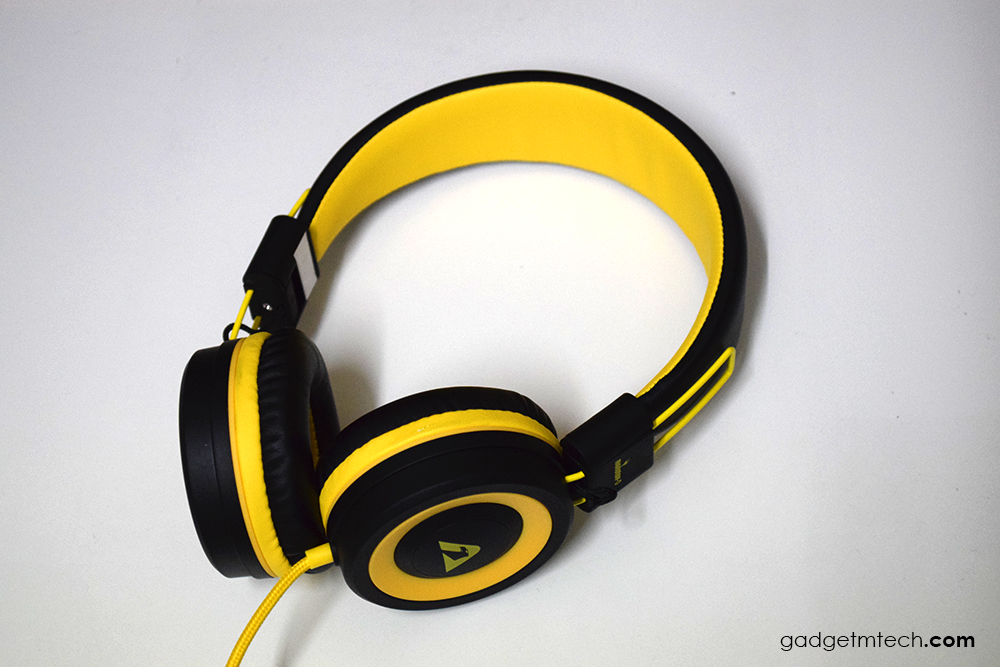 The Molotov-5 looks completely different from the Molotov-3, and that's not a bad thing because I do really like this design a lot. Firstly, the headset is smaller in size, which means carrying it around is even easier.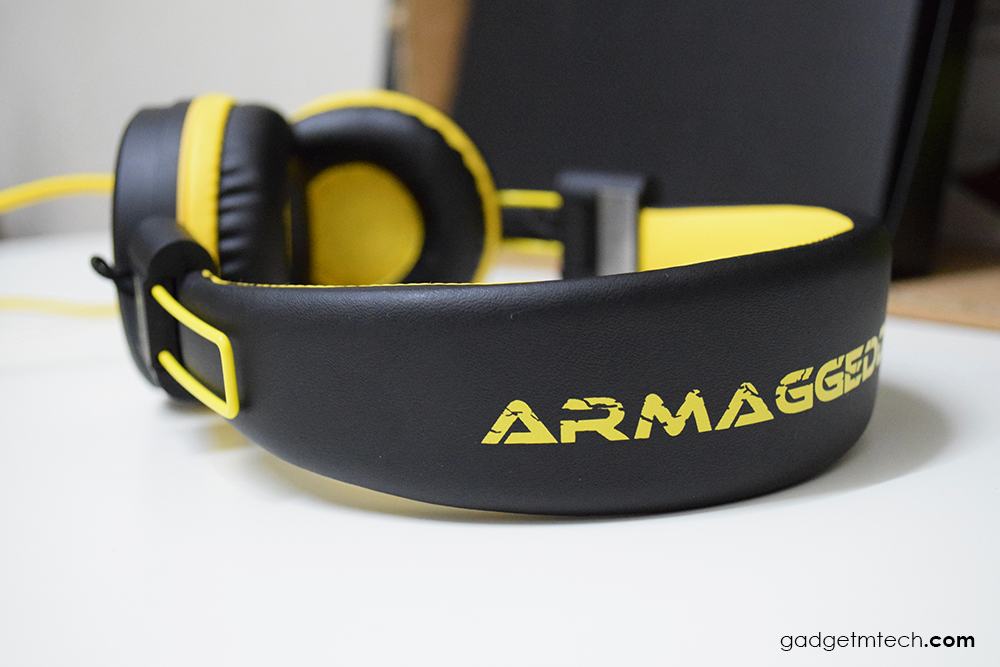 Its build quality feels a lot better too. Instead of using plastic for the headband, Armaggeddon has changed to PU leather, which is similar to the ear cups material. The other parts of the headset are covered in soft-touch plastic though. Overall the Molotov-5 is nice to touch, and nice to wear as well.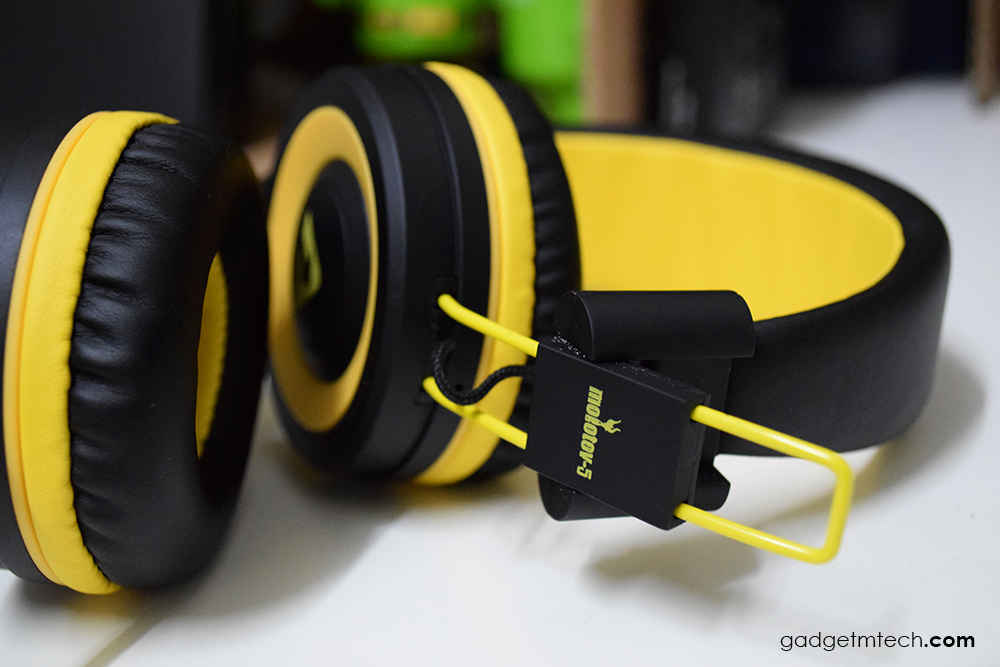 The mechanisms have improved a lot, and there's even a folding mechanism. The folding mechanism works pretty well, but you'll need adjust the size before folding in. There's one thing I don't like about its size adjustment mechanism. Not sure whether is it I'm the only one facing this problem, but I notice that I'll need to apply more force to adjust its size.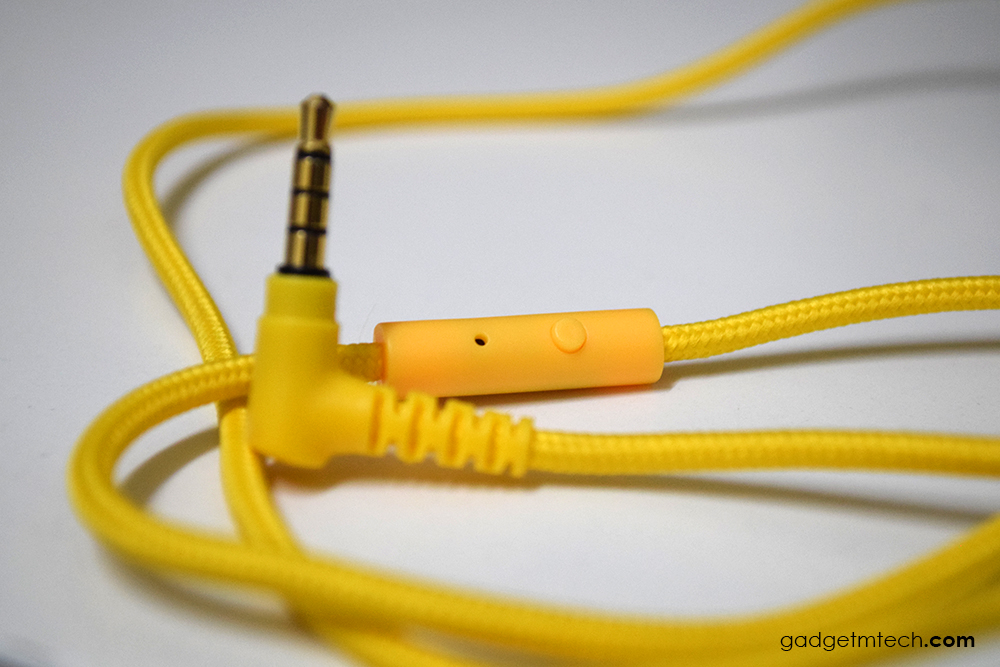 Unlike the Molotov-3, the cable is now braided and it comes out at only from the left side of the Molotov-5. There's also a single in-line button with a microphone built into it. The cable is pretty good and durable, but I just don't like the shape of the jack as it is in "L" shape. It actually has higher risk for the cable to be destroyed, especially if you often keep your phone in the pocket with headset connected.
Much More Comfortable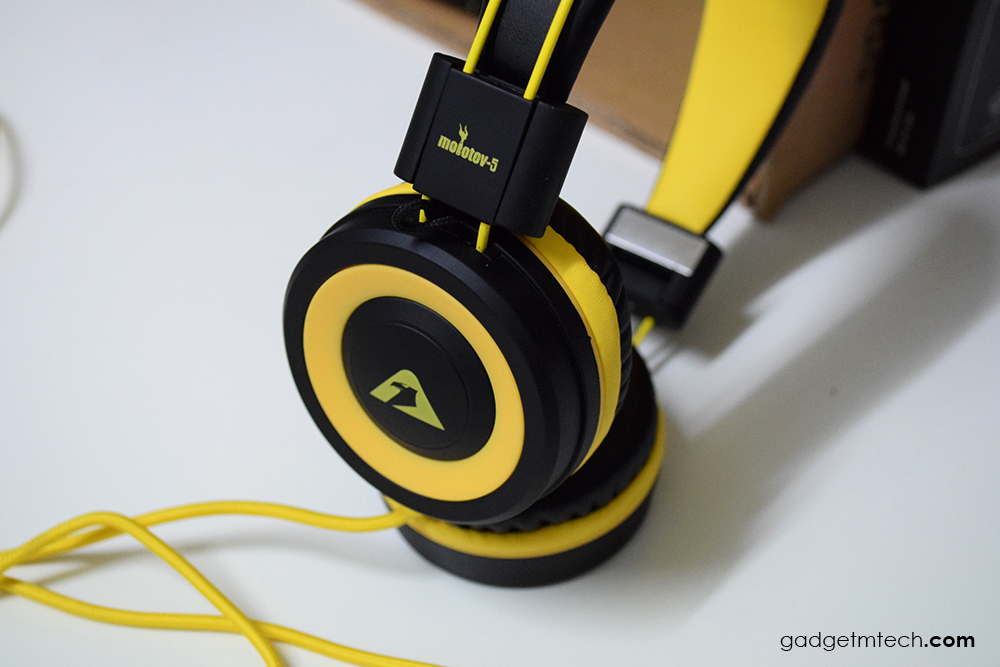 Besides the size, the Molotov-5 is also lighter than the Molotov-3, which makes me feel comfortable to wear. It's not going to fit on all ears because it's an on-ear design, and all of our ears are different to begin with. That's been said, if you have big ears like me, I'm sure you will enjoy wearing it.
I've been wearing it when I was watching TV series like "Arrow" or listening music on Spotify. It does not fall out easily and I don't feel uncomfortable, even wearing it for a long time. However, the only downside of the headset is you need to take some time to adjust it in order to have the best experience.
Improved Sound Quality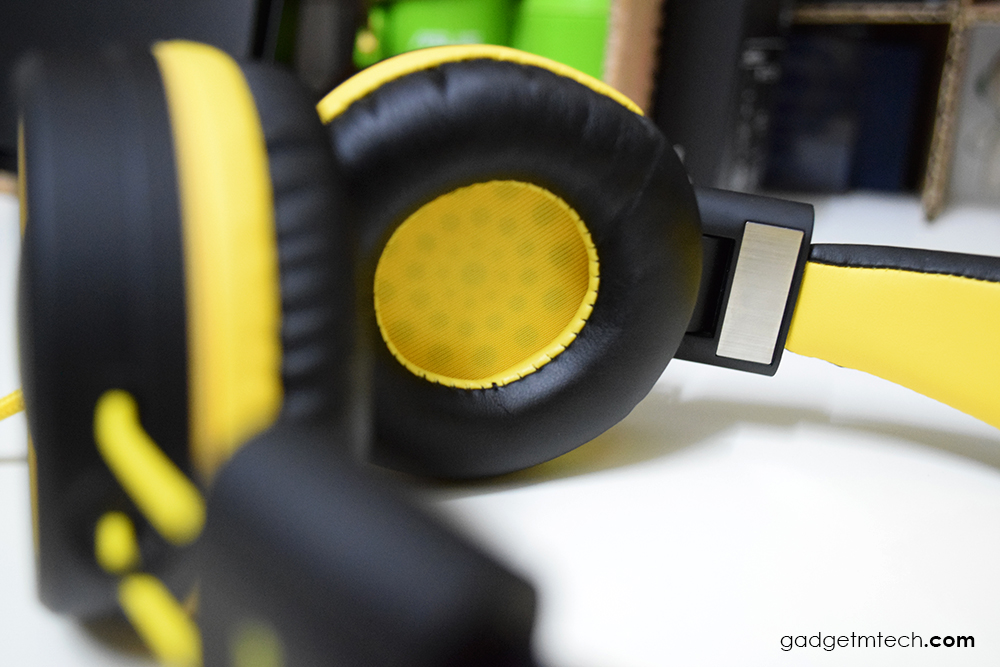 The Molotov-5 audio is powered by two 40mm drivers with a frequency response of 20-20kHz with 32Ω impedance. It means that the drivers are easily powered by a mobile device, but it doesn't dictate the audio quality.
Sound quality overall is pretty good as the bass is exceptional bassy. The mids are great and the highs are above average. The good thing about the headset is there isn't any distortion in audio quality when listening at uncomfortably high volume levels, we wouldn't recommend you do this though, since it's not good for your ears. The headset tends to produce more echo when you are listening to a commentary or speech.
Final Words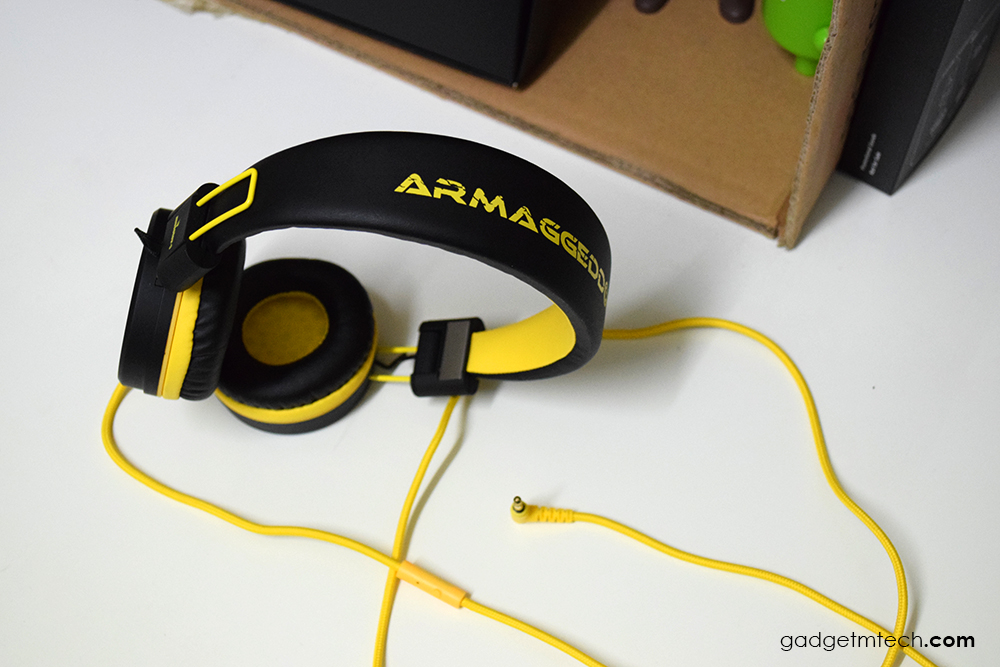 The Armaggeddon Molotov-5 for sure is a good headset you can get at an affordable price tag. You can get it for RM 99.90 on Lazada here. The build quality has improved a lot and I really like it. There's no discomfort as well when you wear it for a long time. However, it's not a perfect product as it doesn't have a nice seal around the ear since the ear cups are small, which means you can't fully drown in your music world.
Yay
Affordable
Improved build quality
Improved sound quality
Comfortable to wear
Nay
Size adjustment mechanism isn't smooth
Not fully seal around the ear
"L" shape jack