Introduction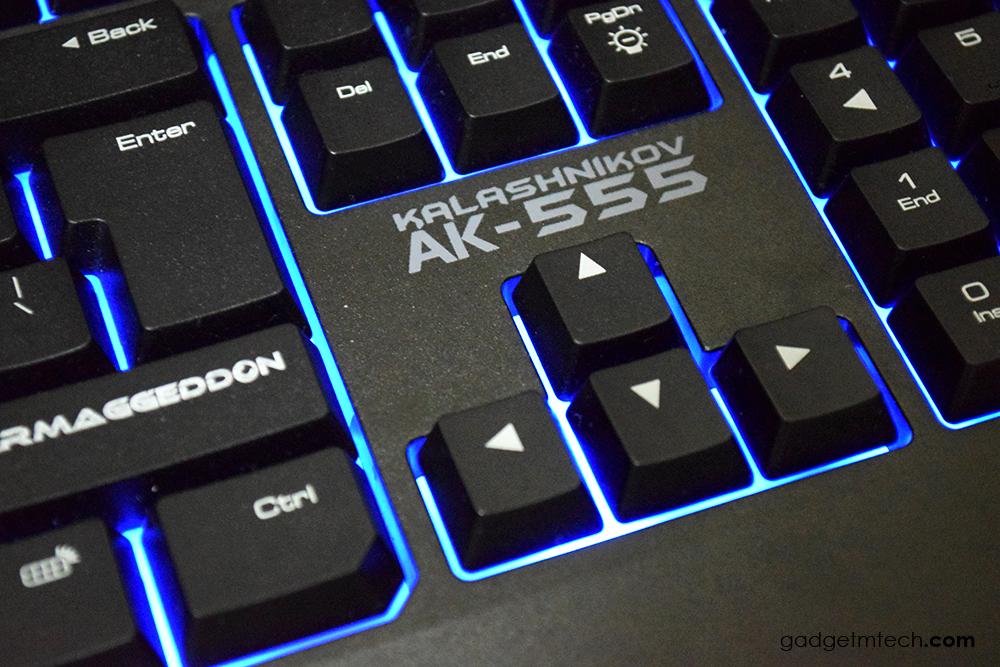 For a gamer, having a nice gaming keyboard is pretty important. What about a casual gamer like me? Well, if you are not a hardcore gamer, getting an affordable one is good enough. The Armaggeddon Kalashnikov AK-555i is a basic backlit gaming keyboard with spill-proof design, and here's our review.
 I Love Backlit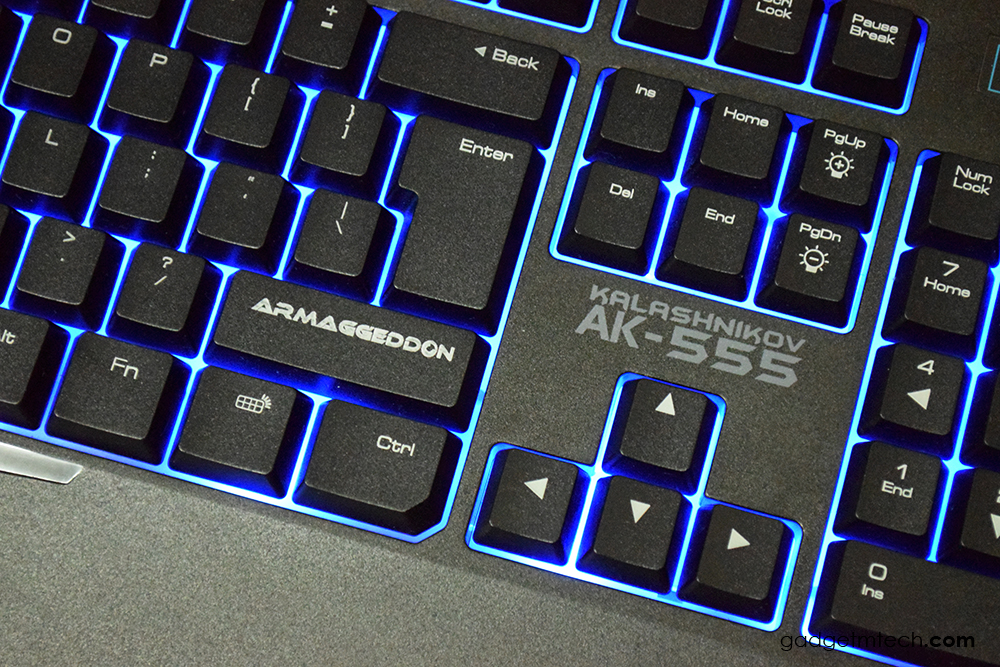 Our review unit comes with blue backlighting, I like red though, and there are keys for you to turn off the backlit and adjust the brightness.
The entire keyboard is made up of plastic with matte finishing, which is not a bad thing at all as long as it doesn't have creaking sound.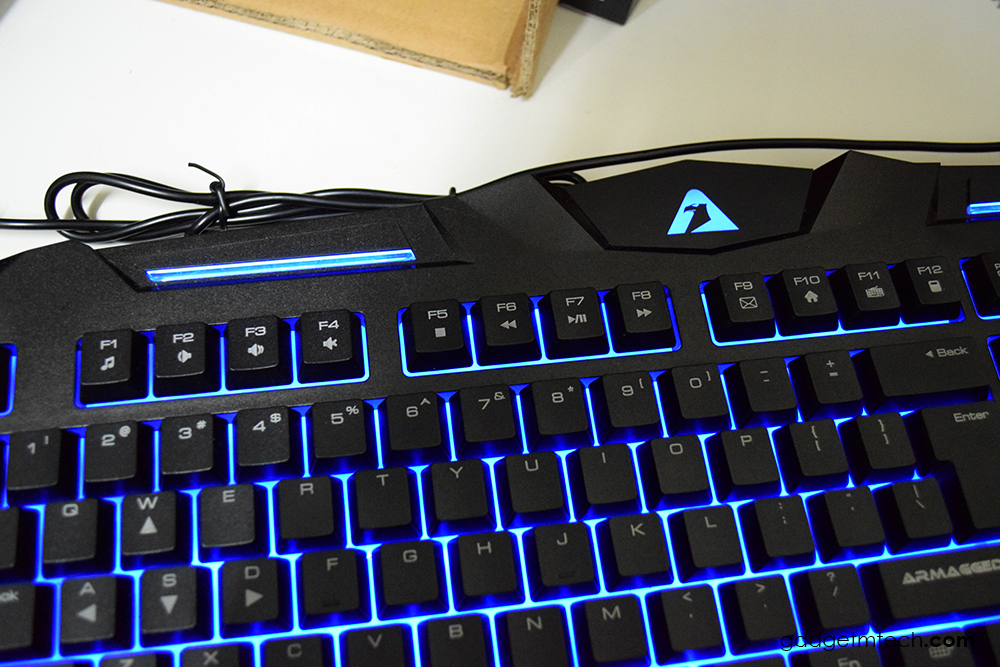 The AK-555i also features 12 shortcut keys from Fn+F1 to Fn+F12 keys. It's good to see that there are a few handy shortcut keys to open the music player and calculator app.
Armaggeddon states that the keyboard comes with spill-proof design, and it works well too. So, no more worrying when you accidentally spilled water or coffee while you are gaming.
Great Typing Experience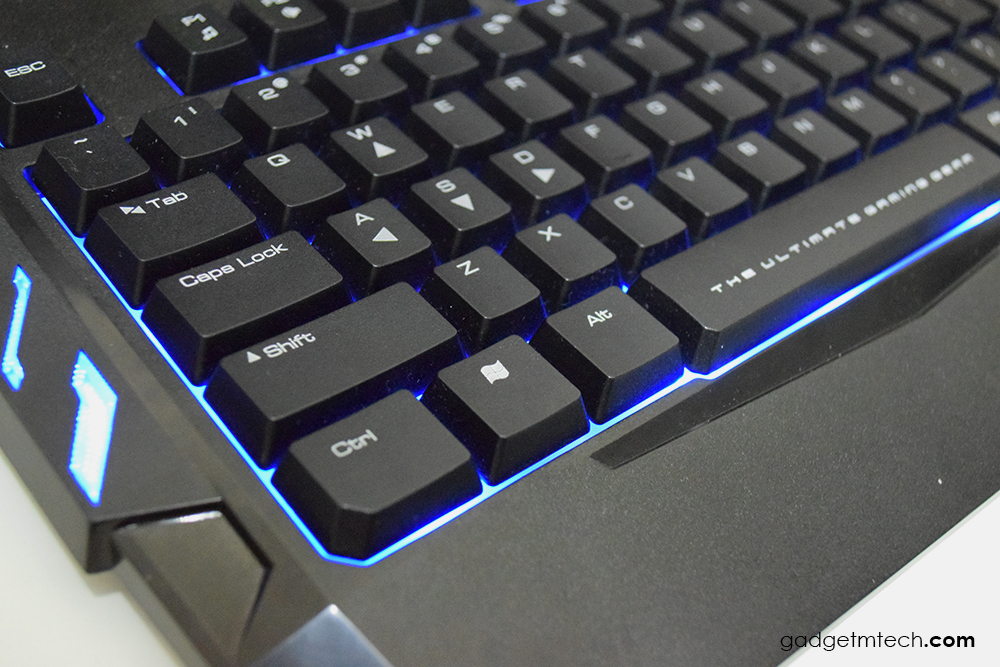 Typing on the AK-555i feels better than typing on my laptop's keyboard, obviously! The keyboard layout is well-designed, but the printing on the right Shift key is fading. Oh yeah, the Windows key is the old Windows Vista/7 icon, which reminds me about those days when I'm using Windows Vista.
Anyway, back to the main point. The AK-555i keys are pretty soft, which makes typing even easier and faster for me. However, sometimes I just think that it's a little bit too quiet.
Overall, I'm pretty satisfied with the typing experience on the AK-555i. It's pretty comfortable and I find that I'm typing even faster on it than usual, there are some hiccups when I start typing on it though.
Final Words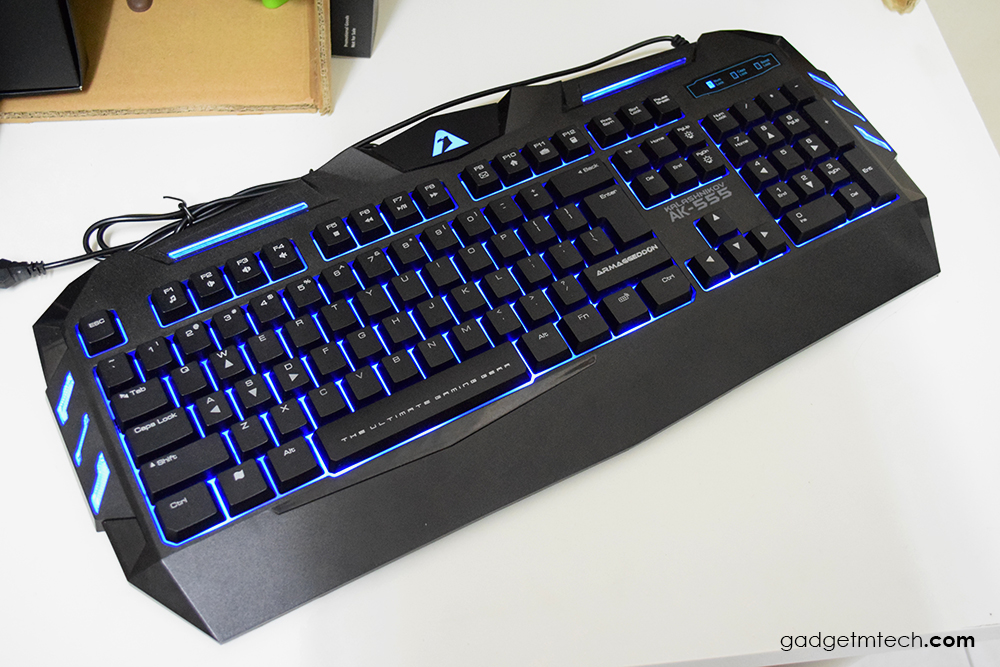 The Armaggeddon Kalashnikov AK-555i is seriously a good gaming keyboard for casual gamer. Even if you're not a gamer, I'm sure you will enjoy typing on it too. Its build quality is decent without the creaking sound. The sad case is, the keyboard doesn't have software to customize it. Even though I don't think having backlit is important, I do appreciate that the company actually included it. And guess what? The keyboard is only priced at RM69, or you can get it with a gaming mouse for only RM109 here. The Armaggeddon Kalashnikov AK-555i is available in red or blue backlighting with two years limited warranty (register here).
Yay
Affordable
Comes with backlit
Spill-proof design
Nay
No software to customize the keyboard
Keys can be harder for even better typing experience