Acer has launched the Aspire R11 convertible laptop in Malaysia today. This hybrid laptop was initially revealed at Acer's massive global press conference in New York four months ago. While we are already aware of Acer's intention to release the device into our market, the recent release of Windows 10 has offered the company the perfect time to bring the Aspire R11 into the Malaysian market.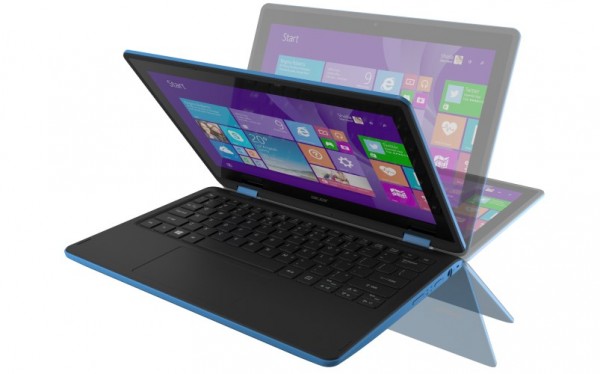 As a matter of fact, Acer has proudly declared that its Aspire R11 is the very first new device to come pre-installed with Windows 10 in Malaysia. Besides that, another intriguing feature of the Aspire R11 is in its 360-degree dual-torque hinge that allows the user to utilize the device in four different modes: standard laptop, display, tent, and tablet.
Coming with an 11.6-inch 1,366 x 768 touch display, the Malaysian R11 Aspire comes packaged with an Intel Pentium N3700 quad-core processor under the hood that runs at a base speed of 1.6 GHz which is able to push itself up to 2.4 GHz. Another thing to note is that the Malaysian variant for Aspire R11 also features 4 GB of RAM, a 500 GB hard drive, 720p webcam, and 3,220 mAh battery that able to provide up to 8 hours of battery life. All in all quite impressive specs for a tablet and should be able to serve as a replacement for your laptop easily.
Now on to its pricing, the Aspire R11 has been priced at RM 1,499 and is available for sale at all authorized Acer dealers across the country.